Albums Public Image Limited Various countries CDs.
911

No 911 Never Mind the Public Image Here's the Public Image Limited (3 CD set).
Recording Label: Naked Sun Co.
Year: ?

ISMN: ?
Recording Company Code: NSCCD -006-1/2/3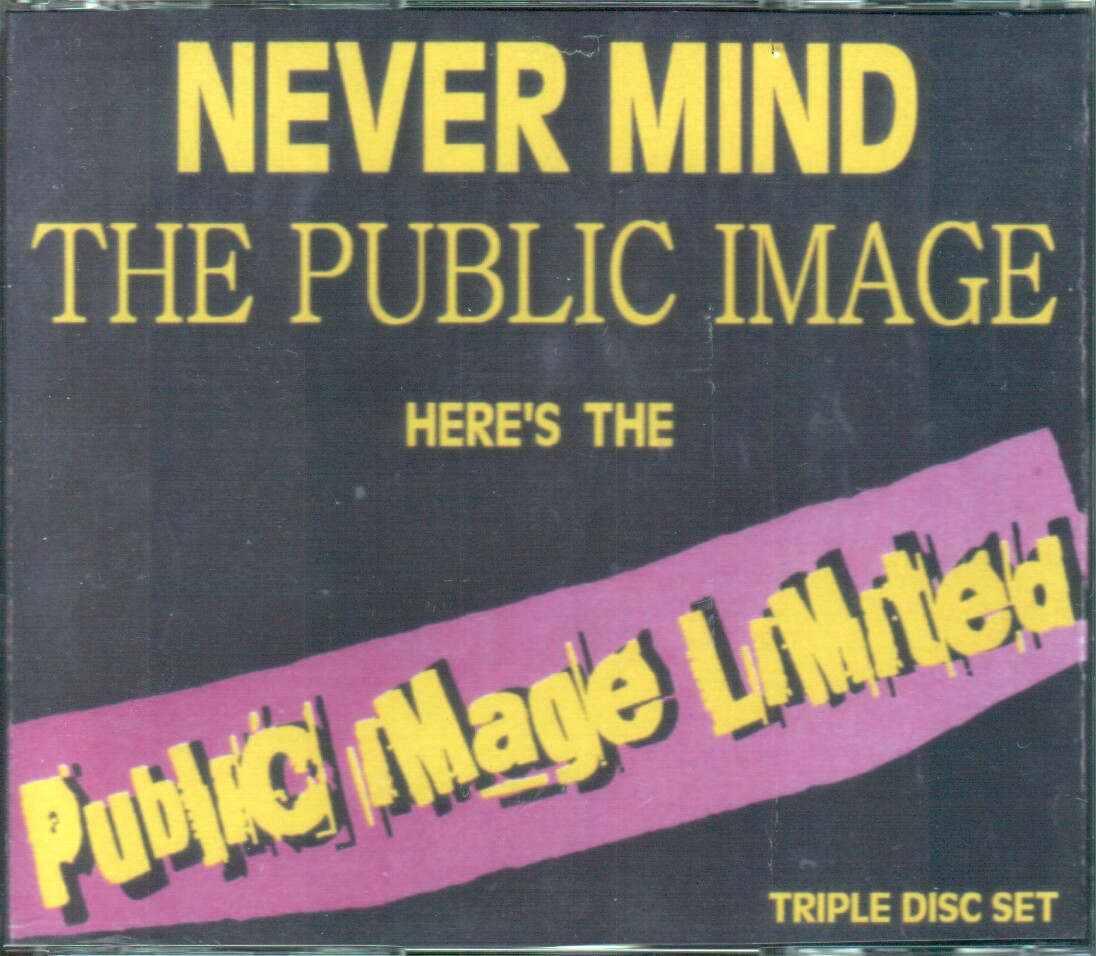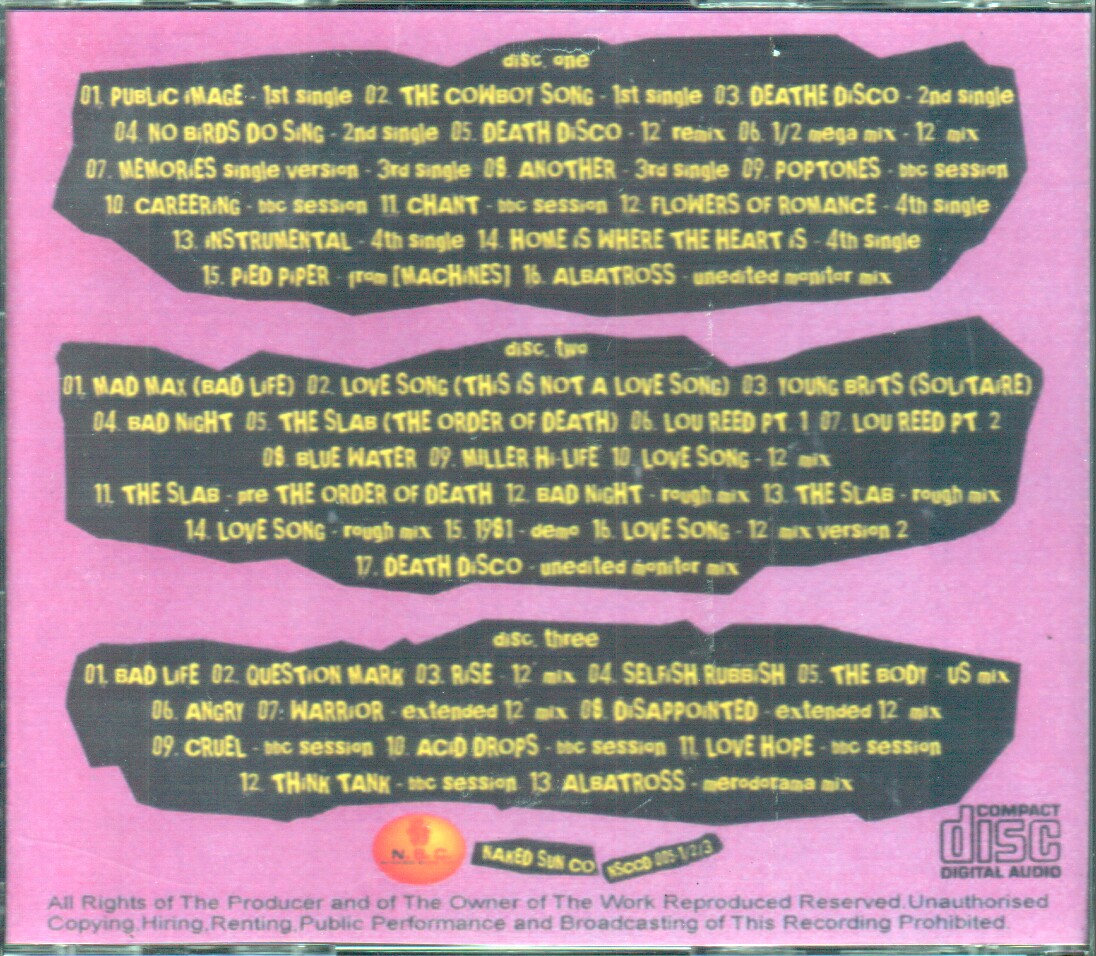 This is a Japanese 3 disc set, it has a huge collection of studio sessions and demo's and singles and different mixes. It comes in a 3 CD box with very good artwork. (Thanks Simon).
914

No 914 Commercial Zone (German).
Recording Label: Naughty Gog.
Year: 1983

ISMN: ?
Recording Company Code: PIL Records Inc XYZ 007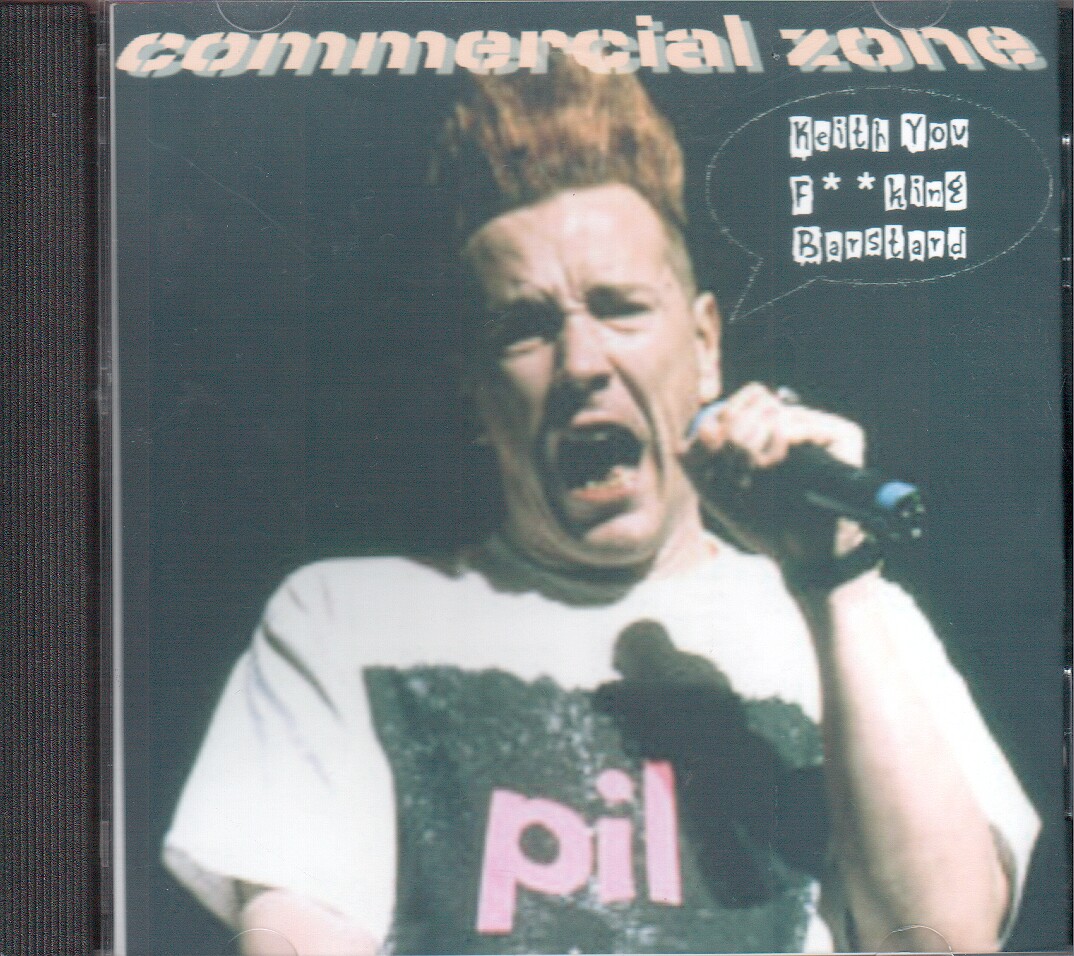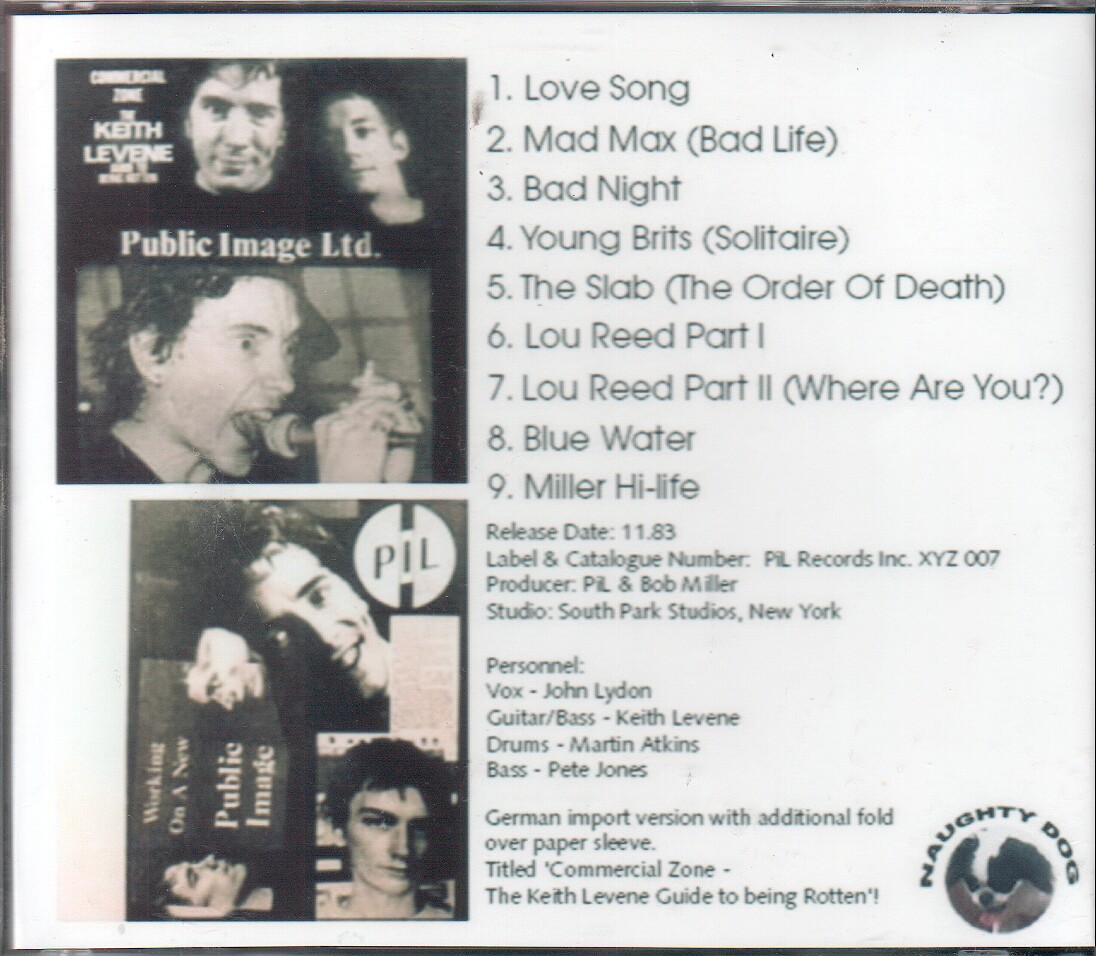 This is a German import version it is a collection of a few tracks i am not that familer with. The quality is very good it comes with very good artwork it has a 2 page front sheet and a picture disc.
1072

No 1072 The Body / Seattle Japanese 3
Recording Label: Virgin (Nippon Columbia)
Year: 1987.

ISMN: T4988001150534
Recording Company Code: CY8009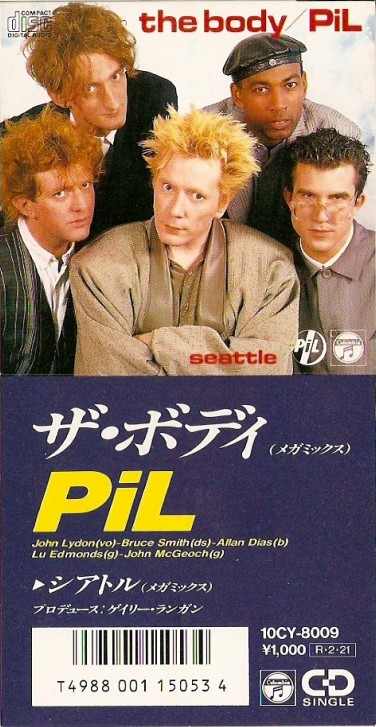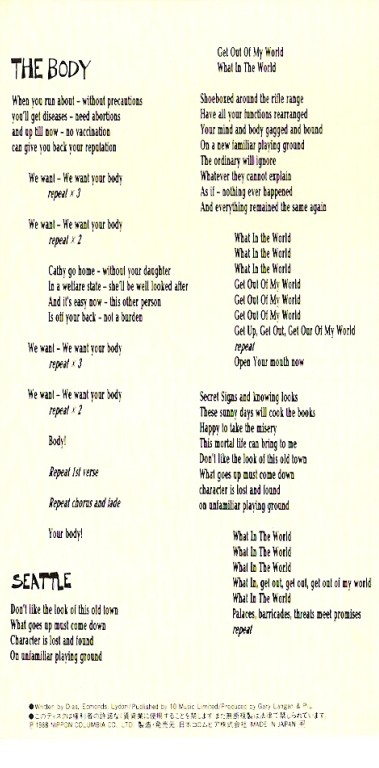 The Body / Seattle - Japanese 3 inch CD single. (Thanks Mick)
This is an interesting single release as it combines the two A sides that PiL released from the Happy? album on a single disc.
Oddly, The Body seems to be presented as the leading track, despite being a commercial bomb compared to the Seattle single.
A very nice collectors item that has shown up once or twice on ebay over the years.
The sleeve also includes full lyrics for both songs.
The tracklist states that the songs are different mixes ("megamixes" to be precise.) to the album versions, although they sound the same to my ear.
NMTB Player
CD Search