839

No 839 The Greedies - Spanish Stroll.

Recording Label: Lost And Found
Running Time: 72mins 21secs.
Year: ?

ISMN: ?
Recording Company Code: LAF001
Quality: 6 - 7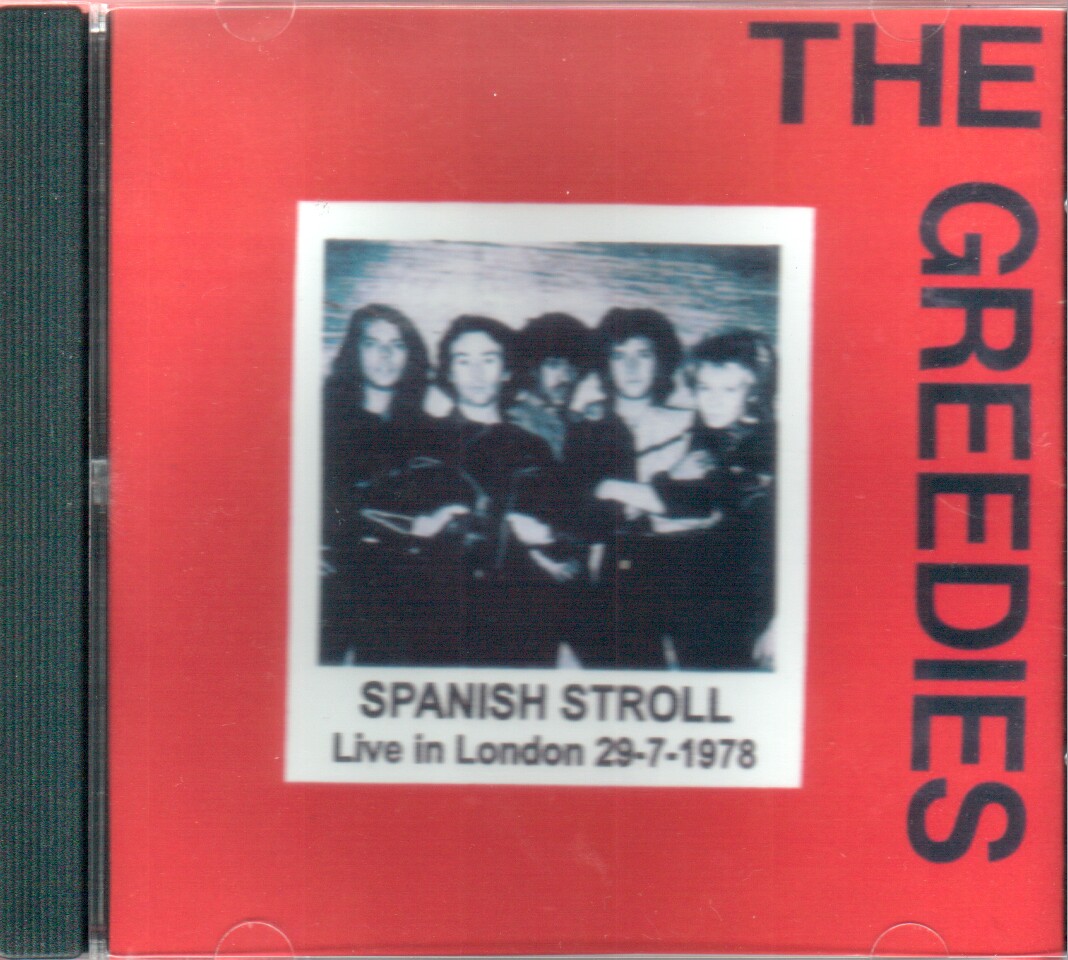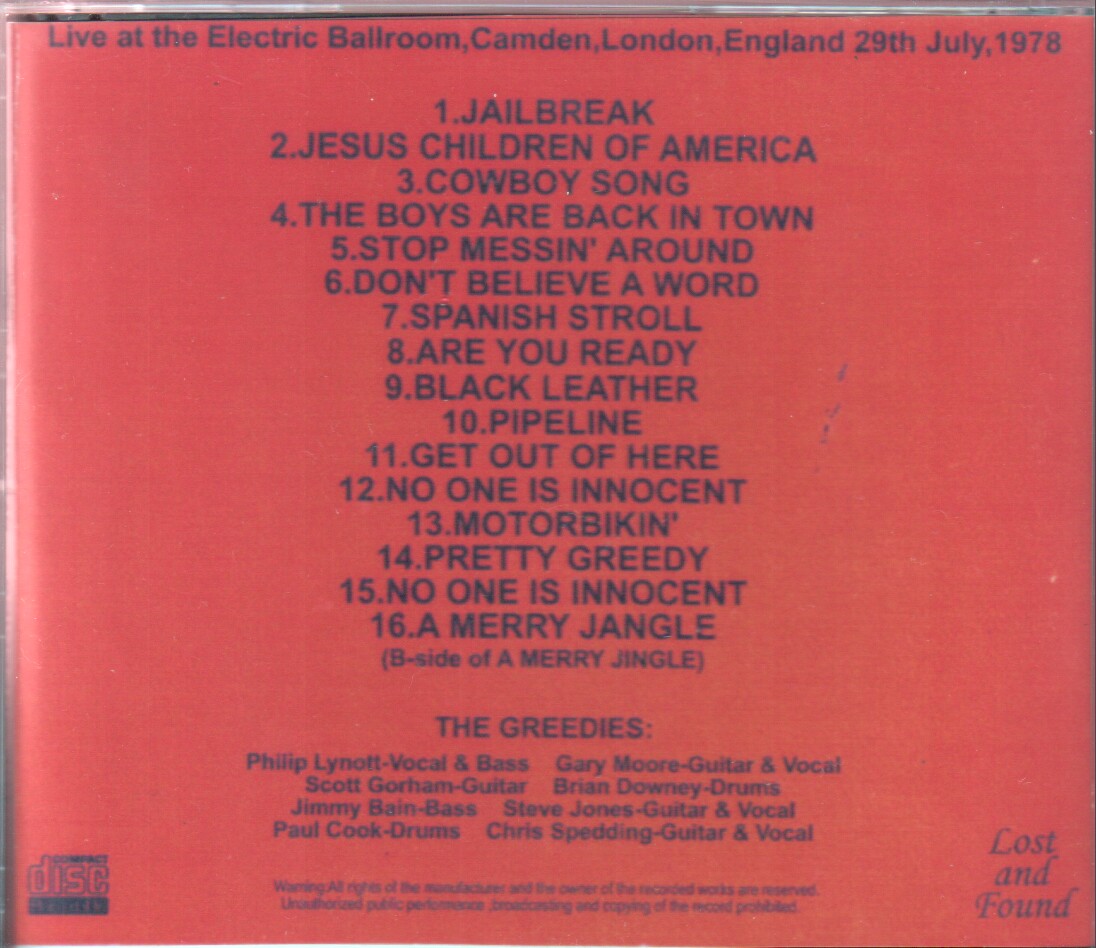 This is a project that Steve Jones & Paul cook were involved in not that long after the split of the Pistols in 1978, they teamed up with Phil Lynott the Thin Lizzy frontman and a few others to form a band called the Greedies the tracks they played were a collection of of Pistols Thin Lizzy type tracks. The other band members were Gary Moore, Scott Graham, Brian Downey, Jimmy Baine, Chris Spedding this was recorded at the Electric Ballroom, Camden, London on the 29th July 1978, its a fair recording well worth a listen to. It comes with plain artwork. (Thanks Simon).
Track Names:
1. Jail beak.
2. Jesus children of America.
3. Cowboy Song.
4. The Boys are back in Town.
5. Stop Messin' Around.
6. Don't believe a Word.
7. Spanish Stroll.
8. Are You Ready.
9. Black Leather.
10. Pipeline.
11. Get Out of Here.
12. No One is Innocent.
13. Motorbikin'.
14. Pretty Greedy.
15. No One is Innocent.
16. A Merry Jangle (B-side of a merry Jingle).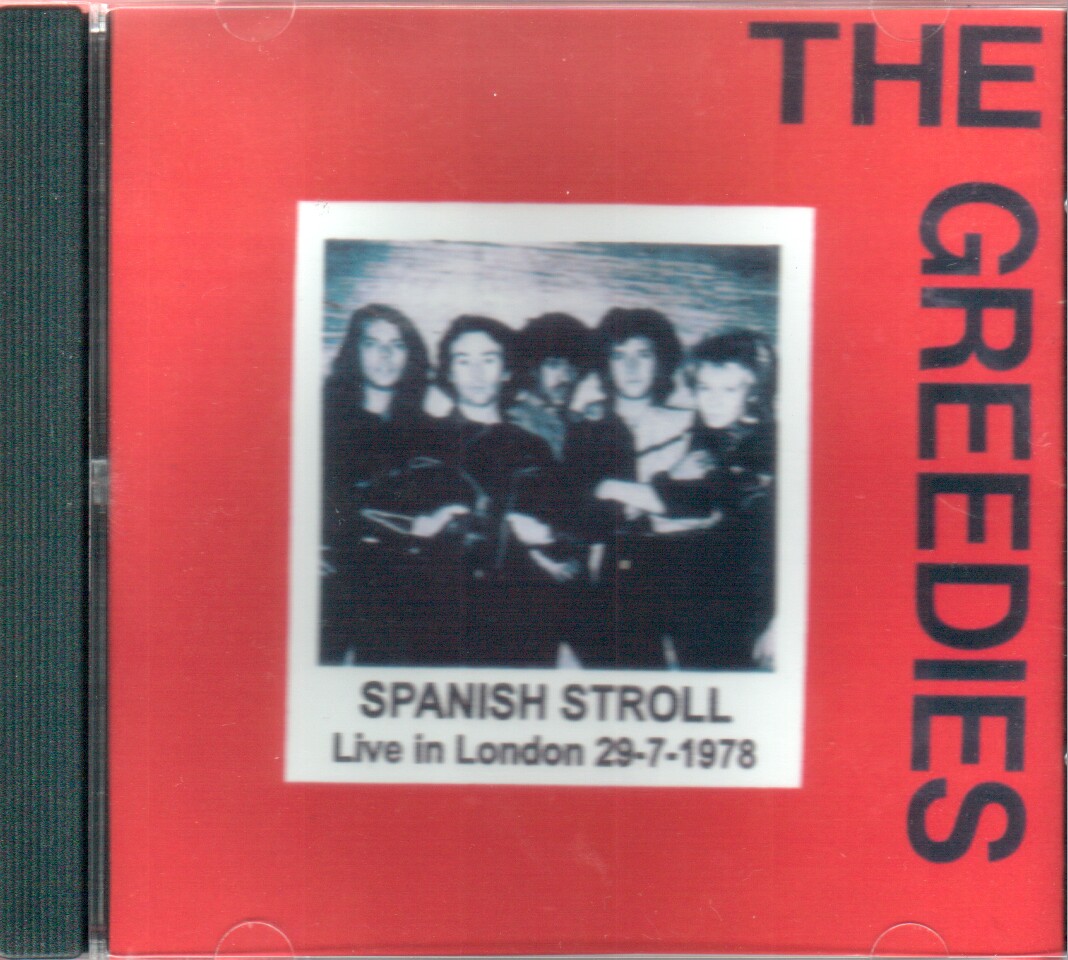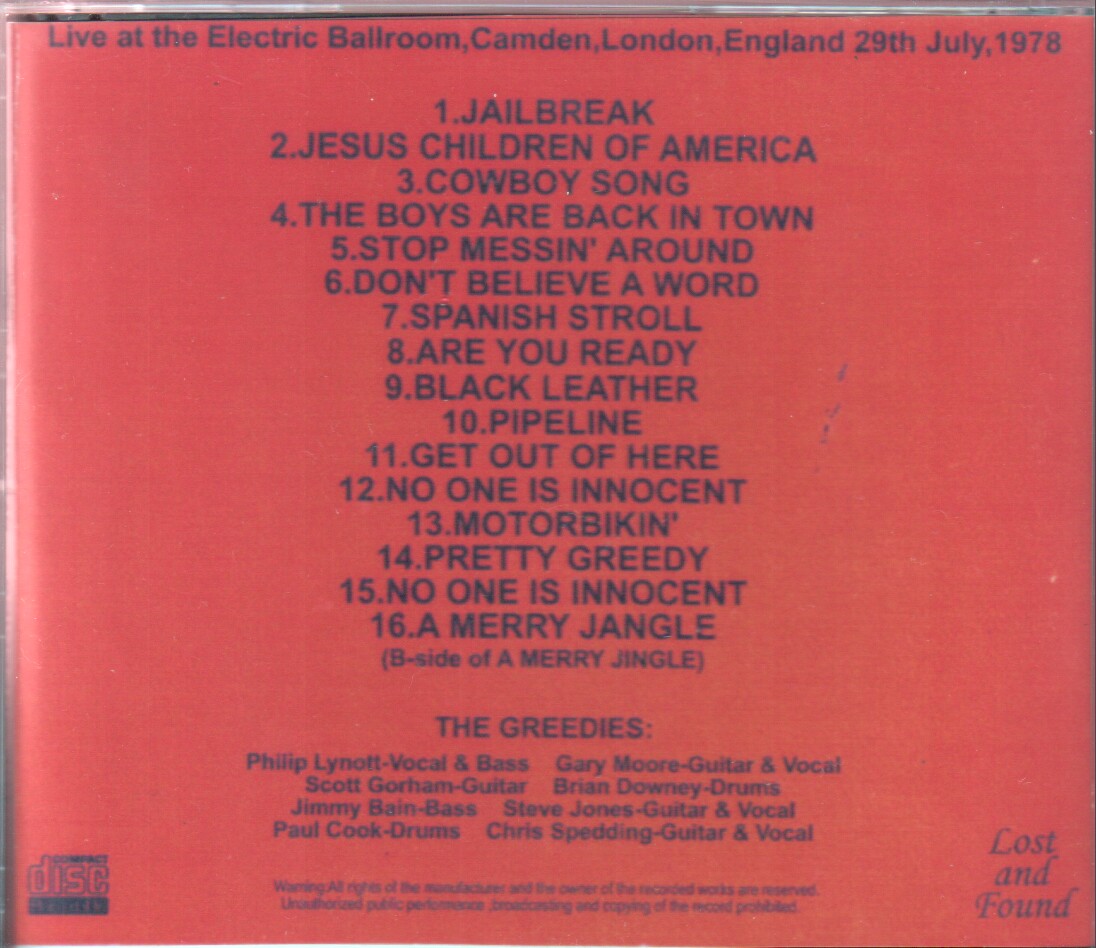 NMTB Player
CD Search