961

No 961 Ultimate Rock Spoken Moments - Sid Vicious of the Sex Pistols.

Recording Label: Ozit Records.
Running Time: 27mins 34secs.
Year: ?

ISMN: 5033531006222
Recording Company Code: OZITCD 0062
Quality: 10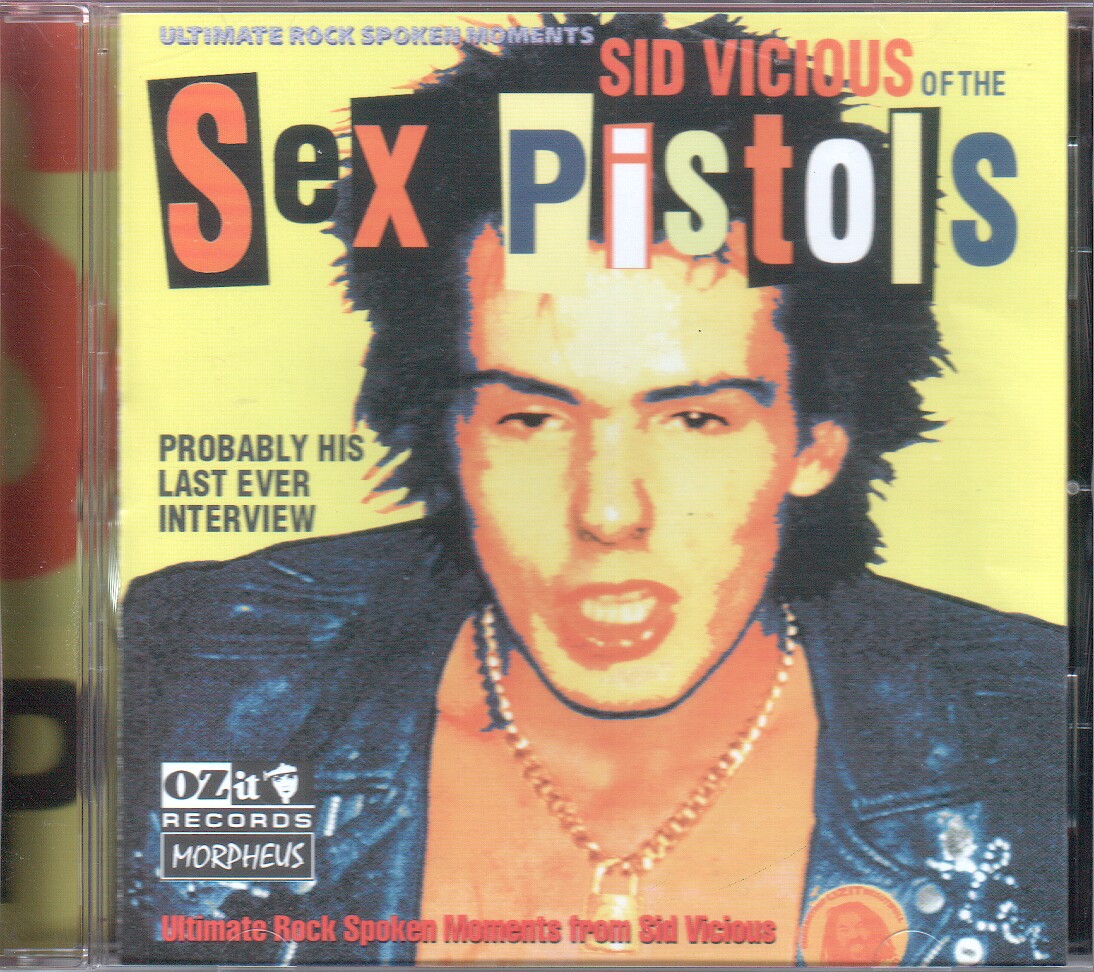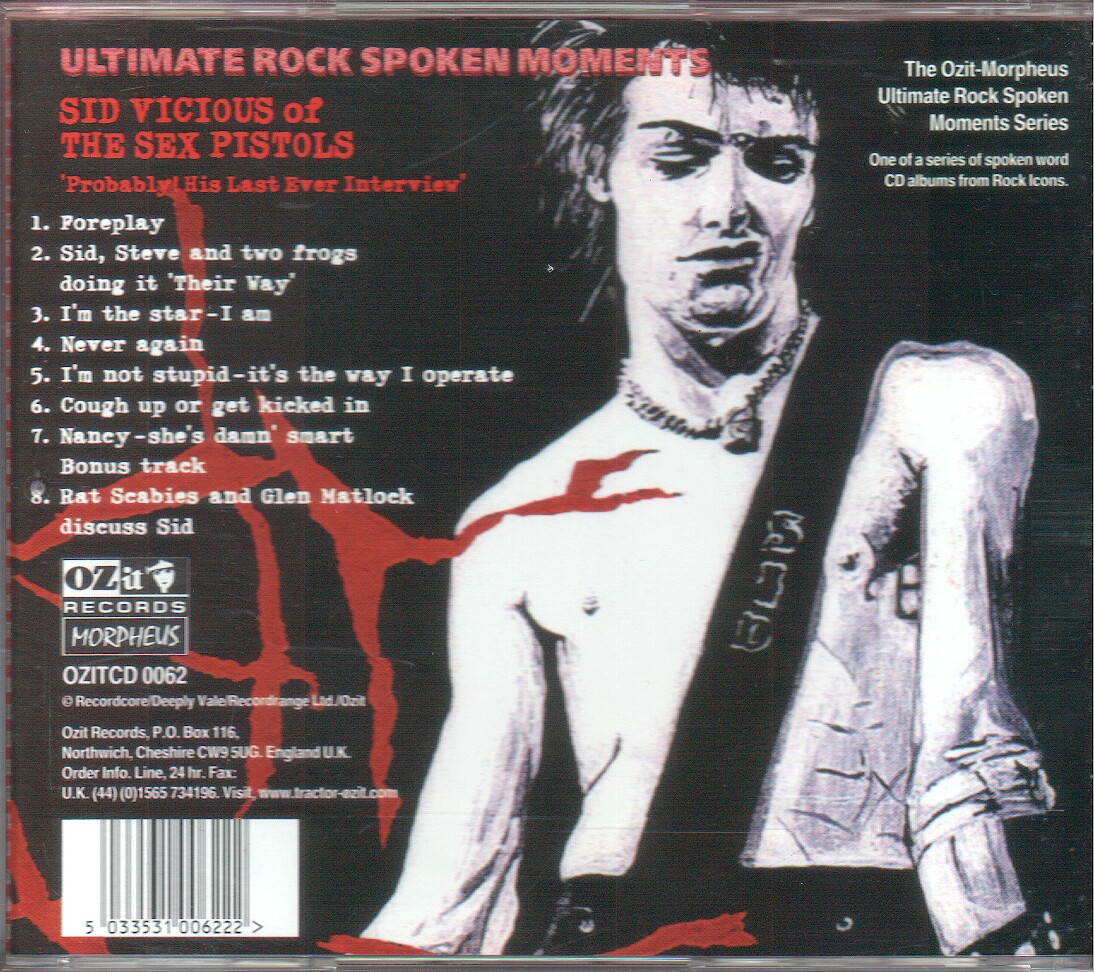 This is an audio CD from the Ultimate Rock Spoken Words Series this one is called "Sid Vicious of the Sex Pistols". It has 8 tracks with chats with Sid and other people it says on the cover "Probably his Last Ever Interview" The artwork is very high qualty with a 4 page booklet which contains info about Sid and details about the tracks. It has a rear insert and good disc artwork. (Thanks Ebay).
Track Names:
1. Foreplay.
2. Sid, Steve and two frogs doing it 'Their Way'.
3. I'm the star -Â I am.
4. Never Again.
5. I'm not stupid - It's the way I operate.
6. Cough up or get kicked in.
7. Nancy - shes damn' smart Bonus track.
8. Rat Scabies and Glen Matlock discuss Sid.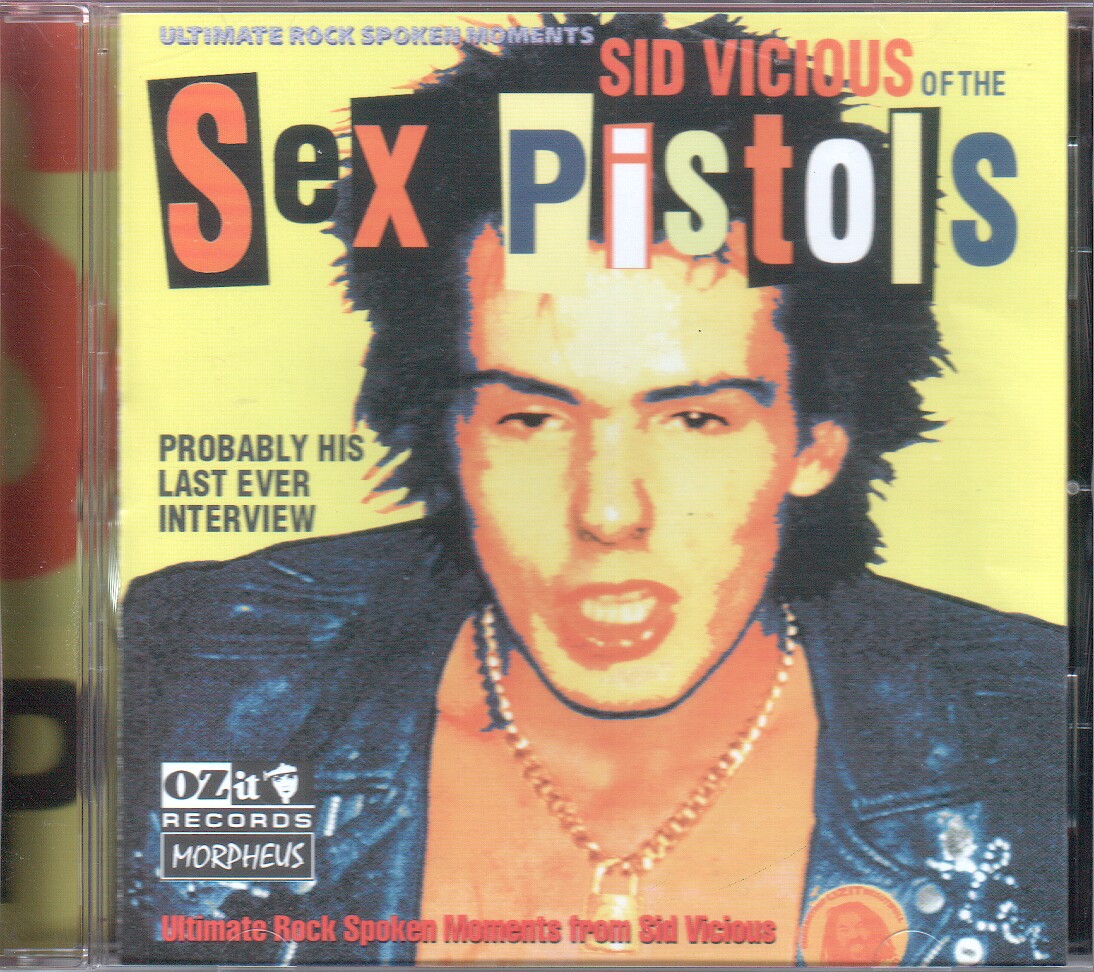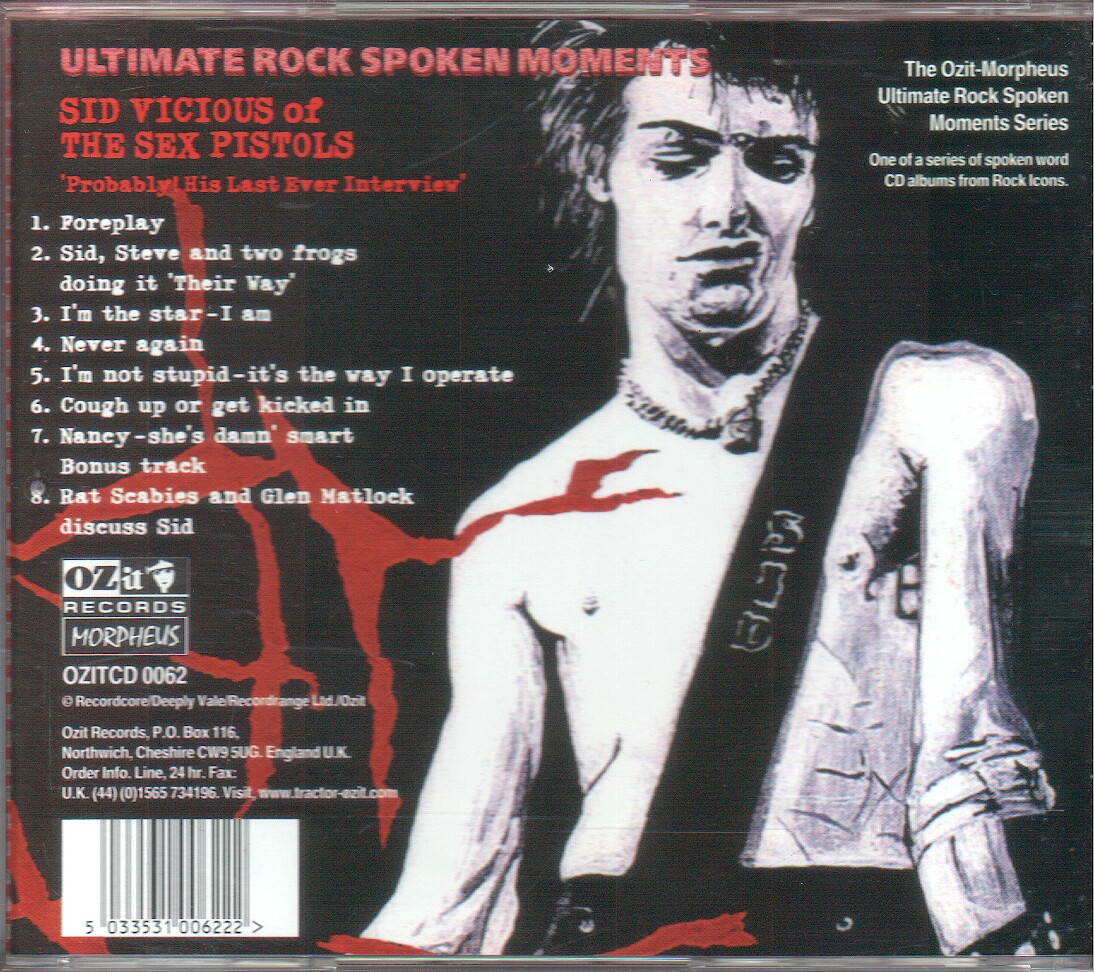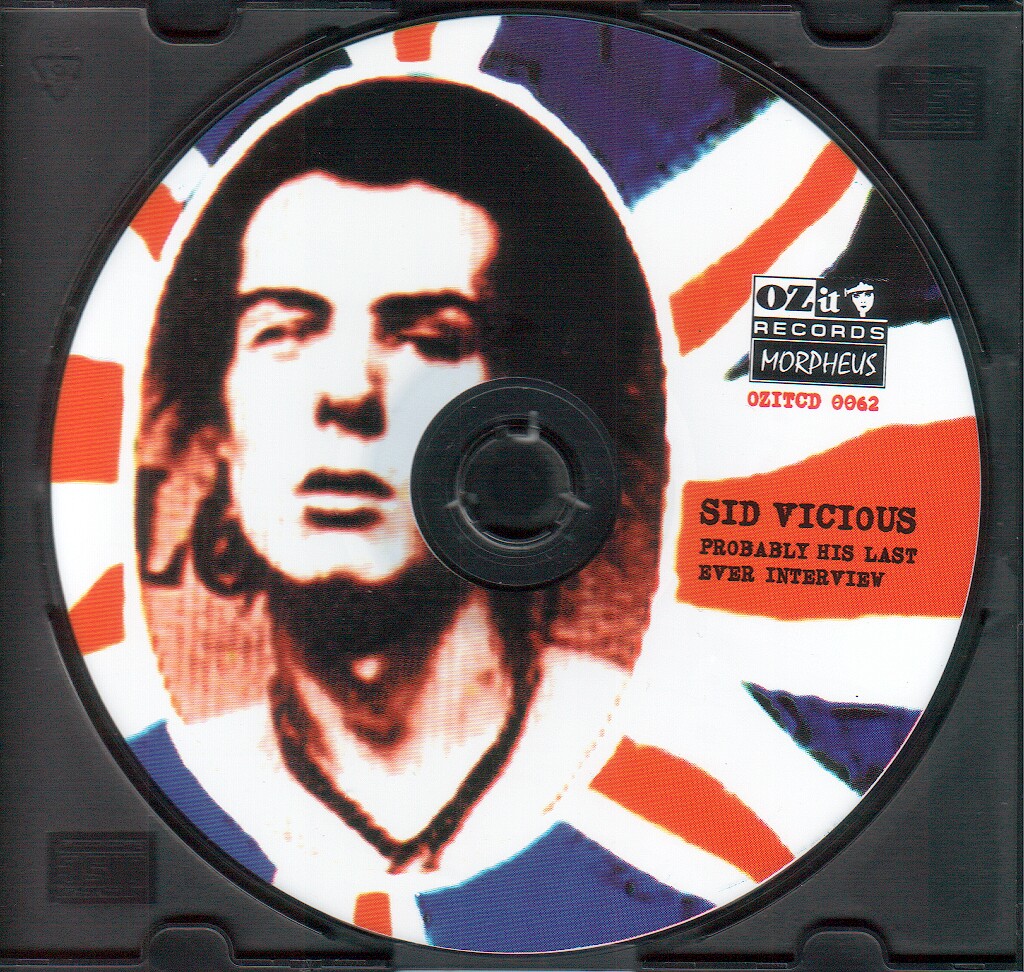 NMTB Player
CD Search