977

No 977 Public image - Japanese 7 inch.(vinyl).

Recording Label: Virgin Records / Nippon Columbia
Running Time: 5:06 minutes
Year: 1978

ISMN: ?
Recording Company Code: YK-114-AX
Quality: 10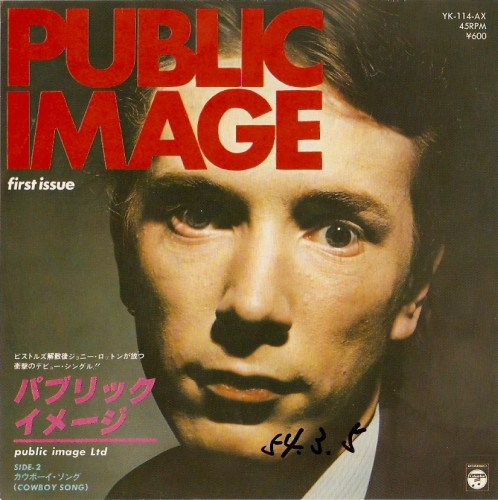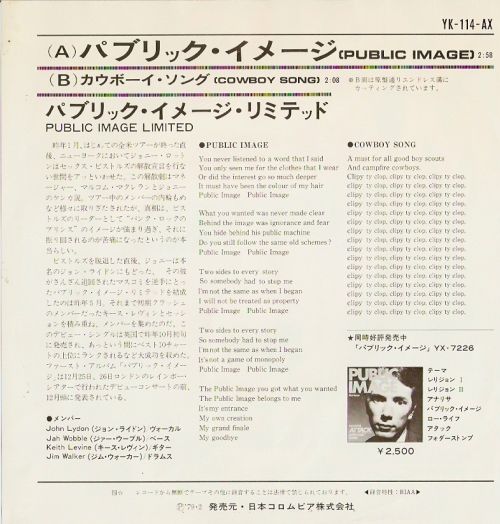 Public image / The Cowboy Song
Japanese edition of PiL's first ever single.
Front sleeve features the "First issue" design of the UK LP and the rear sleeve features the lyrics of both songs in Japanese & English.
I bought this item on ebay in 2003. Sometimes turns up on ebay for a ridiculous price. Eil.com were selling one once for about £200. (Rock n Roll Swindle?)
Track Names:
1. Public image.
2. The Cowboy Song.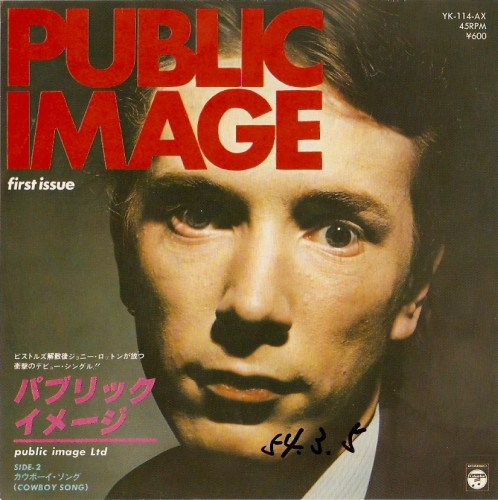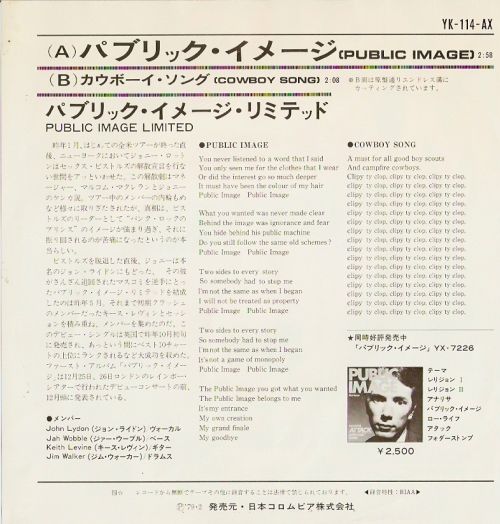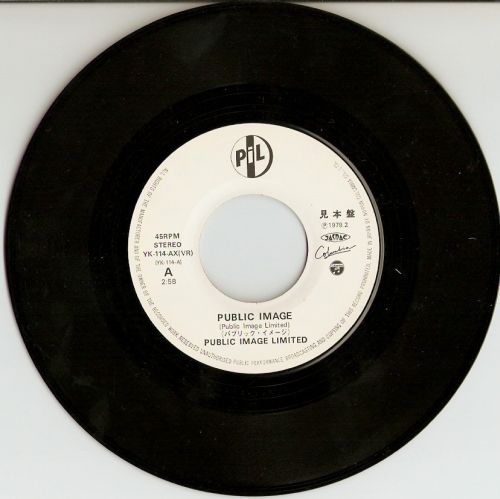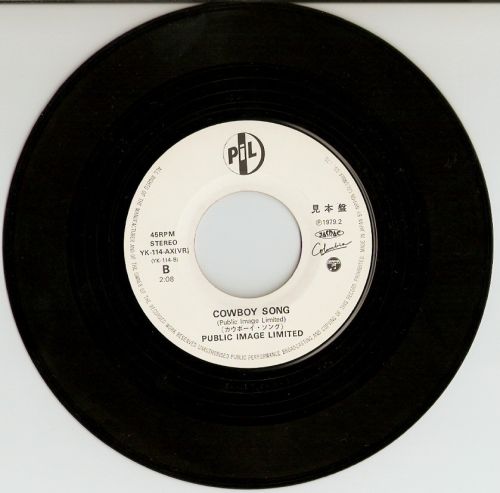 NMTB Player
CD Search