979

No 979 Public image - German 7 inch.(vinyl).

Recording Label: Virgin Records
Running Time: 5:15
Year: 1978

ISMN: 100-067100
Recording Company Code: LC3098
Quality: 10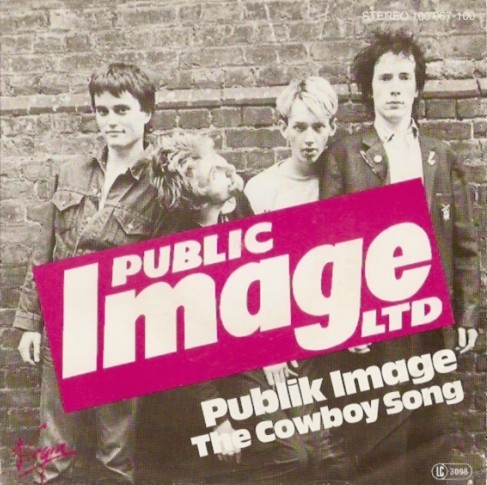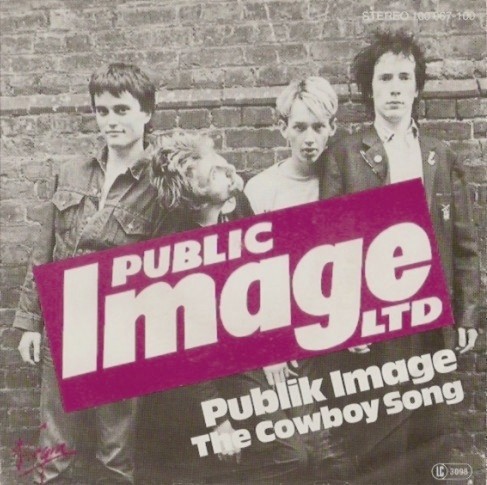 This is the German issue of PiL's first ever single.
The record was a hit in Germany, although the single itself is relatively hard to come by. When it appears on ebay it usually sells for a pretty hefty price.
I have two copies in my collection. The first was purchased from ebay a year ago for about £18 and the second copy was bought for only 2 euros in a second hand record store in Kiel, Germany. Quite a find!
The sleeve design is the same both front and back.
Has "made in Germany" etched onto the run-out grooves.
Track Names:
1. Public image.
2. The Cowboy Song.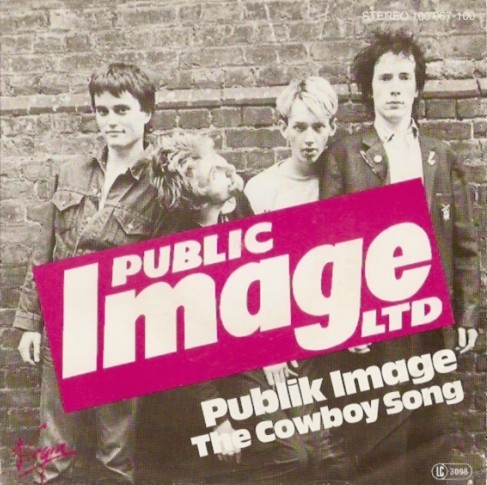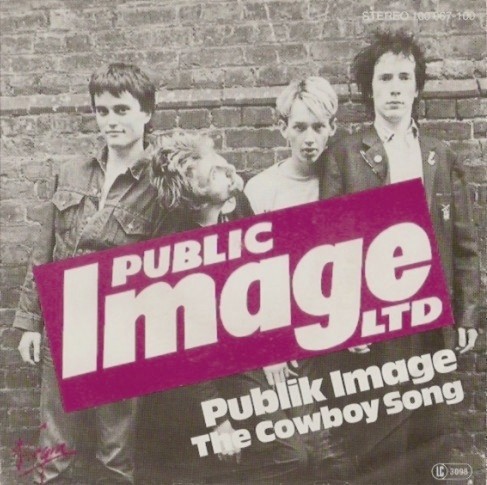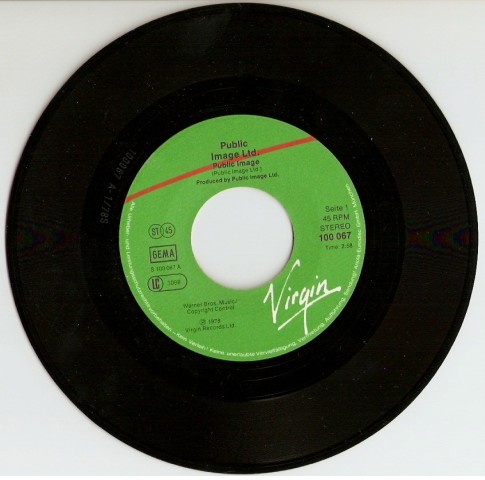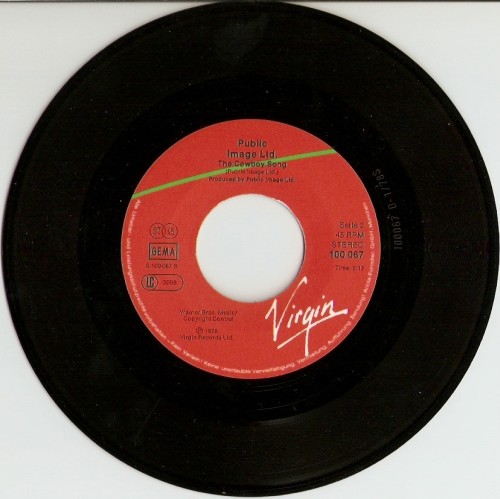 NMTB Player
CD Search