942

No 942 Leeds Polytechnic 6th December 1976.

Recording Label: ?
Running Time: 37mins 32secs.
Year: ?

ISMN: ?
Recording Company Code: ?
Quality: 6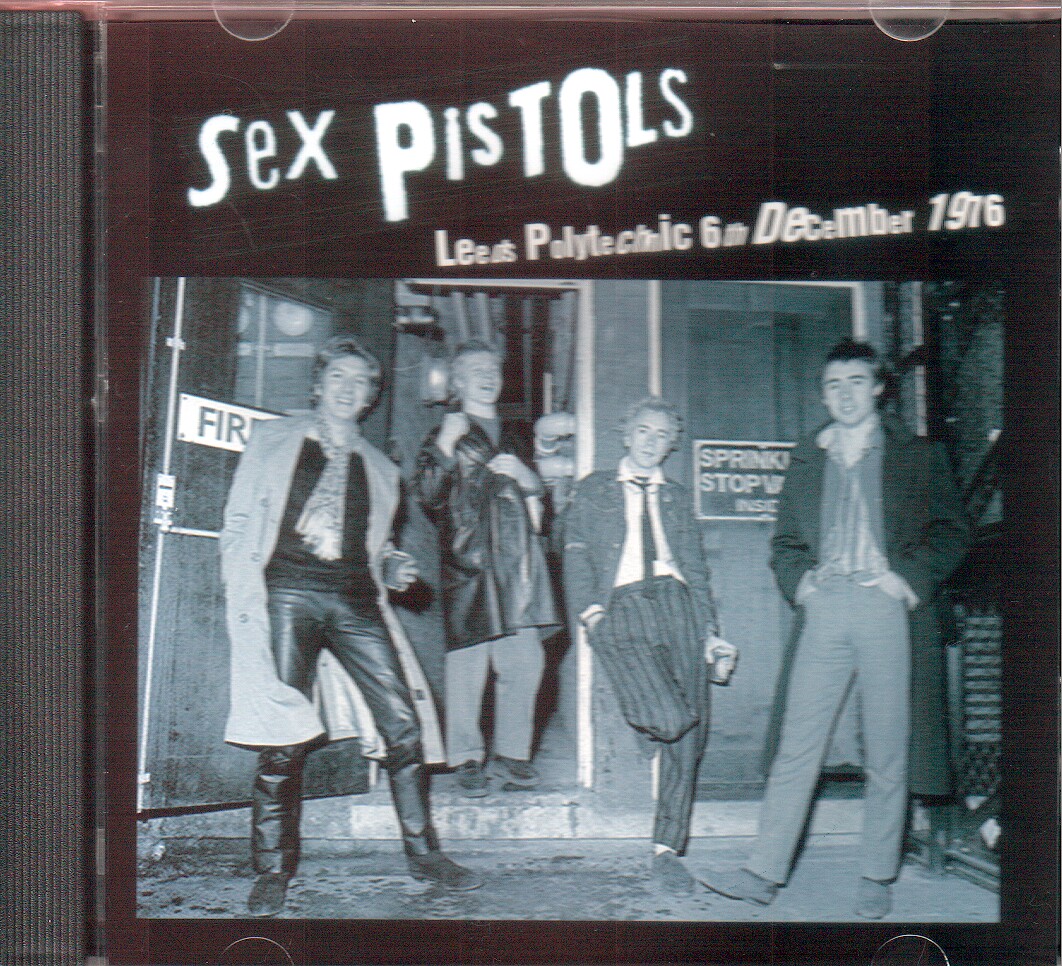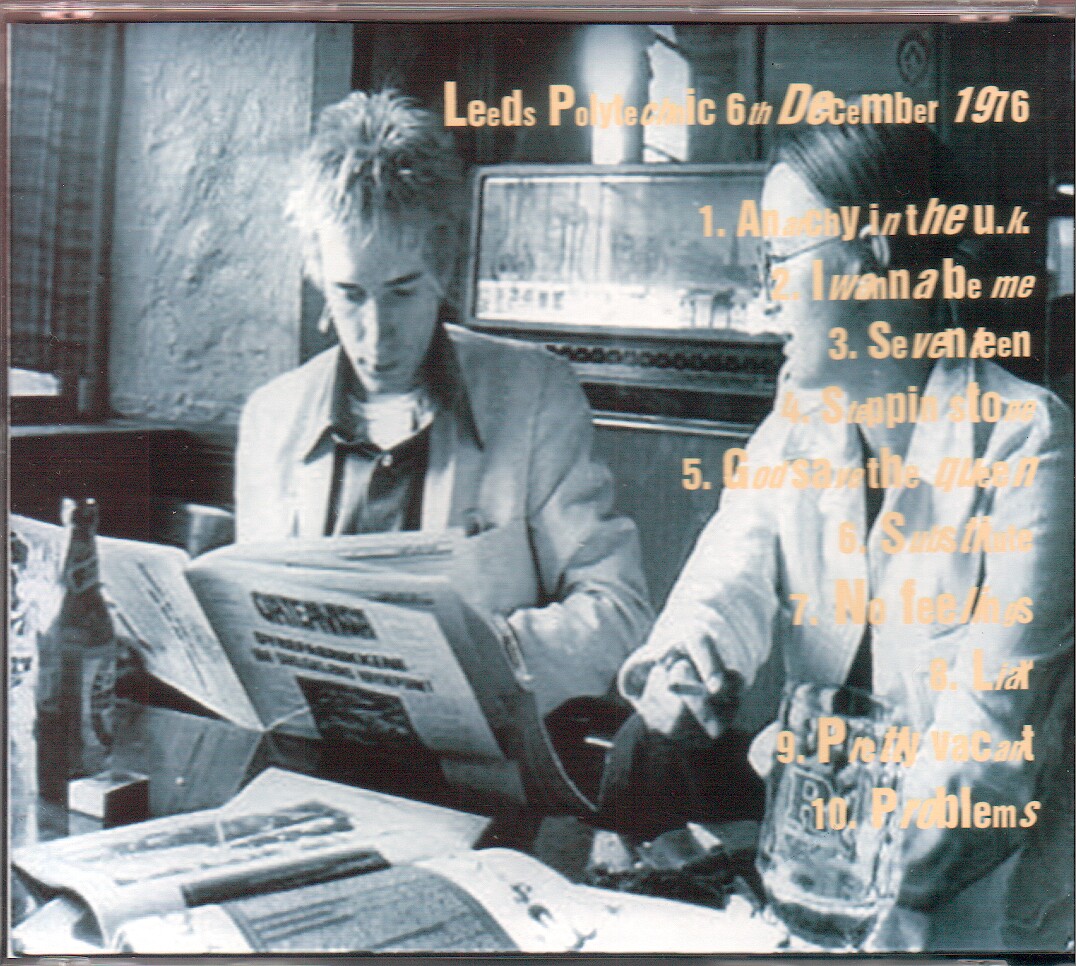 This is a live recording from Leeds Poly on the 6 Dec 1976 this became the opening night on the Anarchy Tour, due to the 1st three gigs being cancelled. This has a good version of "No Future" that was to become "God Save the Queen". This is the same recording as No 231 but has different artwork. (Thanks Steve).
Track Names:

1. Anarchy in the UK.

2. I wanna be me.

3. Seventeen.

4. Stepping Stone.

5. No Future.

6. Substitute.

7. No Feelings.

8. Liar.

9. Pretty Vacant.

10. Problems.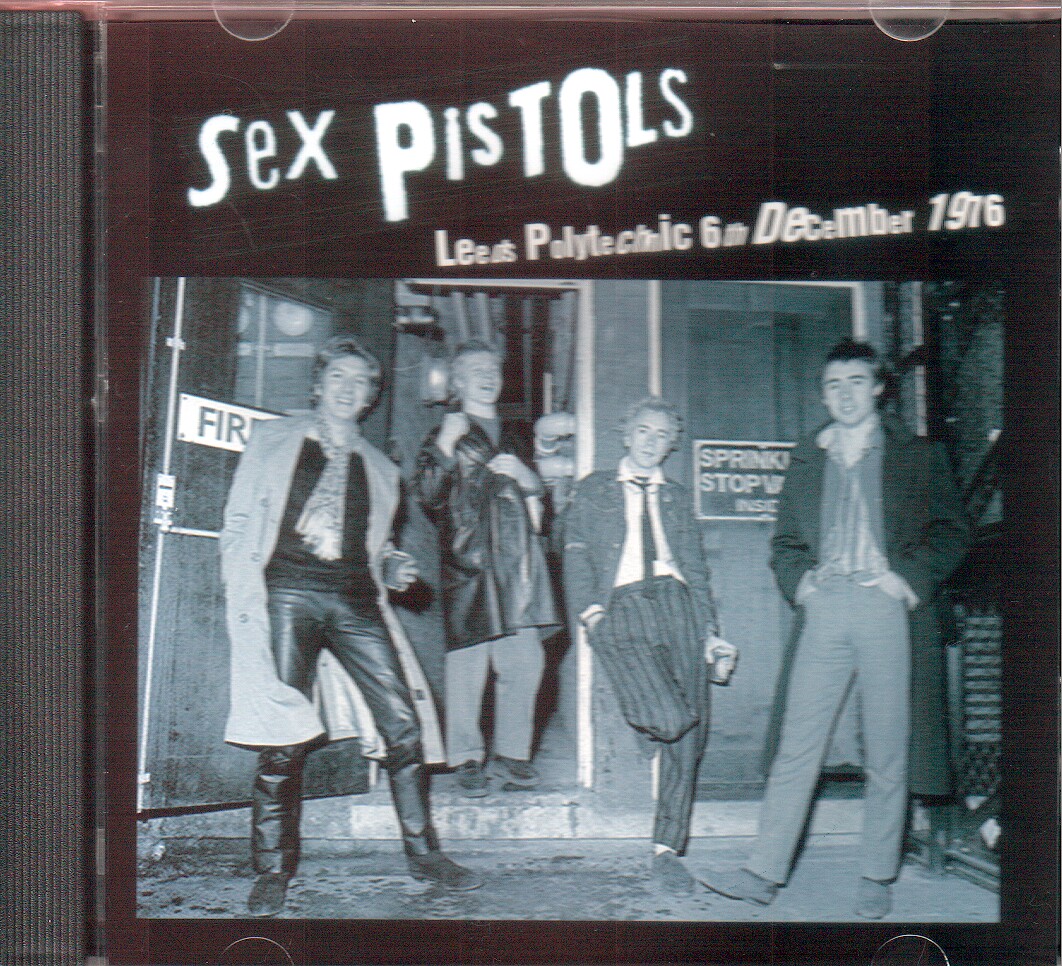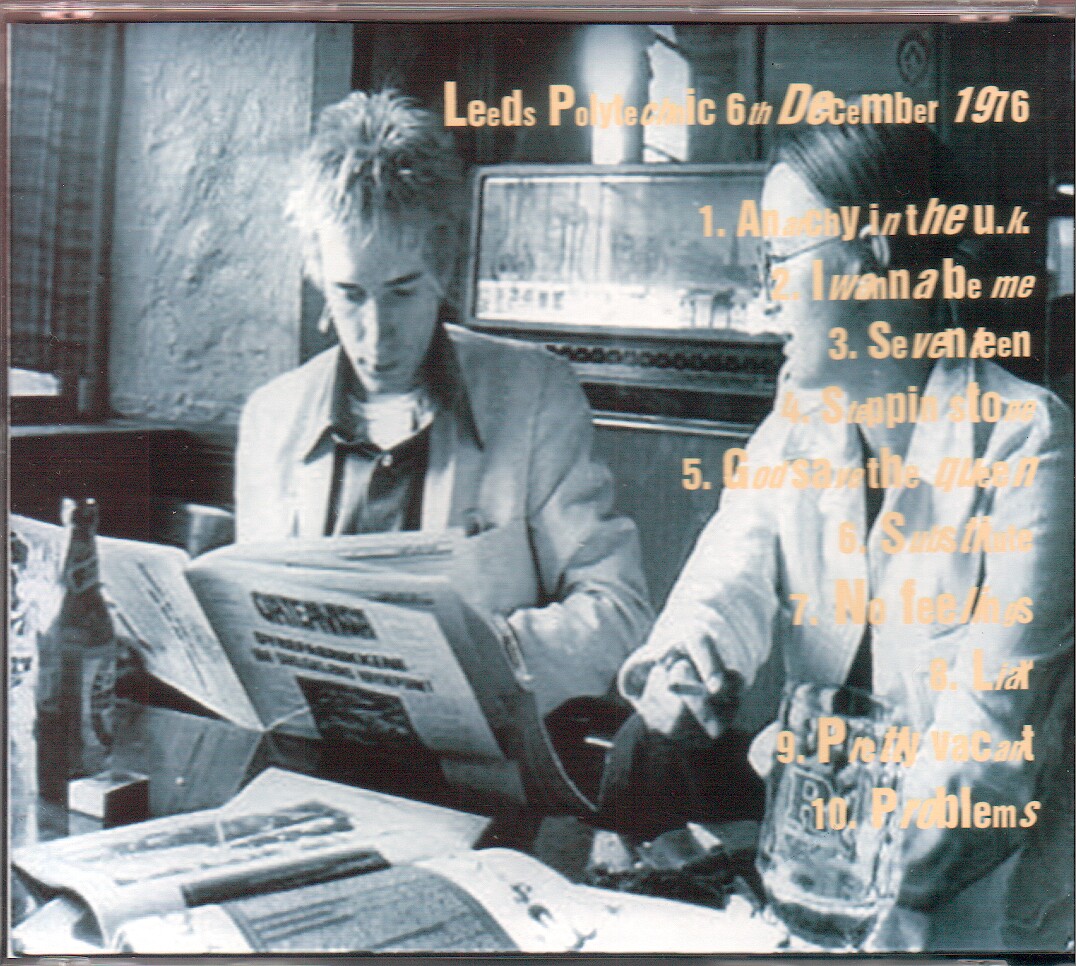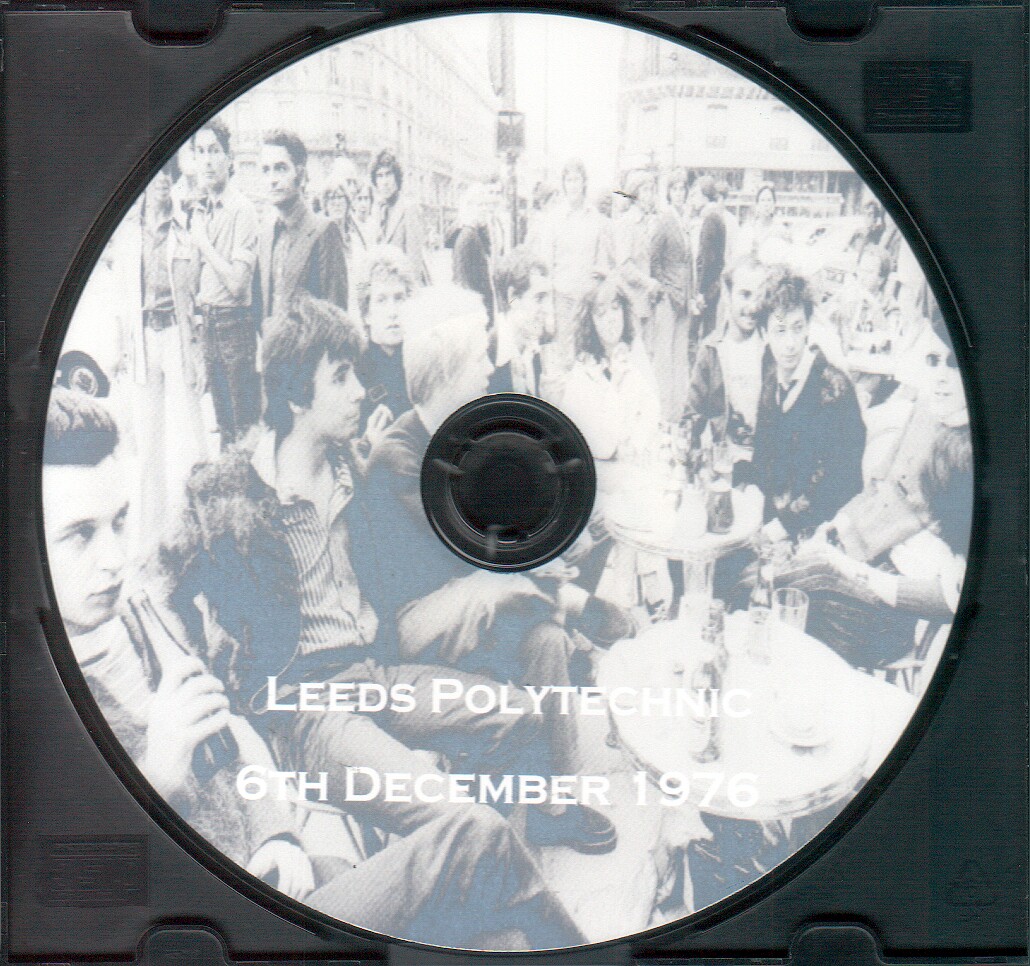 NMTB Player
CD Search