1000

No 1000 Sid Vicious Mostly Vicious (3 CD set).

Recording Label: Sound Solutions/MBC records.
Running Time: Disc 1: 29mins 08secs. Disc 2: 24mins 19secs. Disc 3: 17mins 28secs.
Year: ?

ISMN: 4019521409021
Recording Company Code: 2140902
Quality: Disc 1: 8. Disc 2: 8. Disc 3: 10.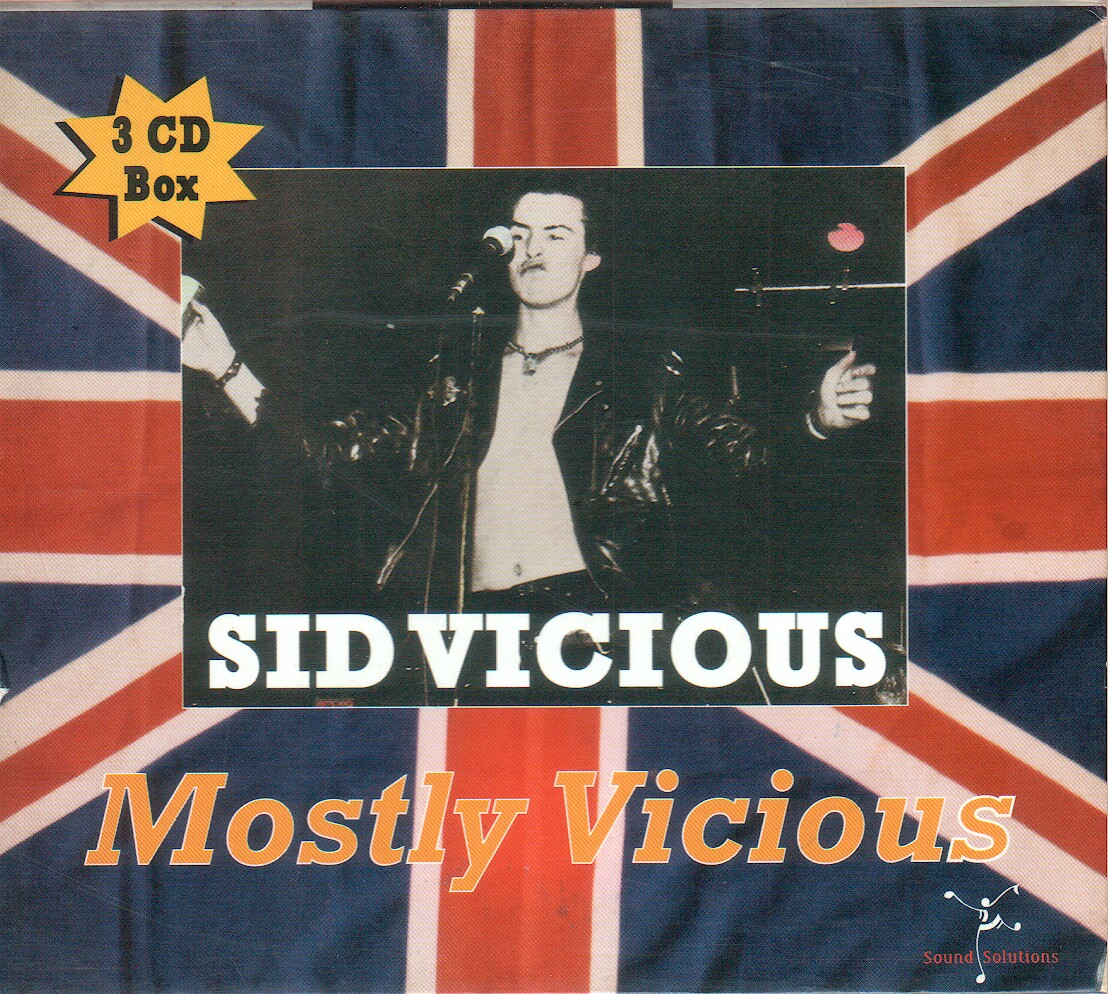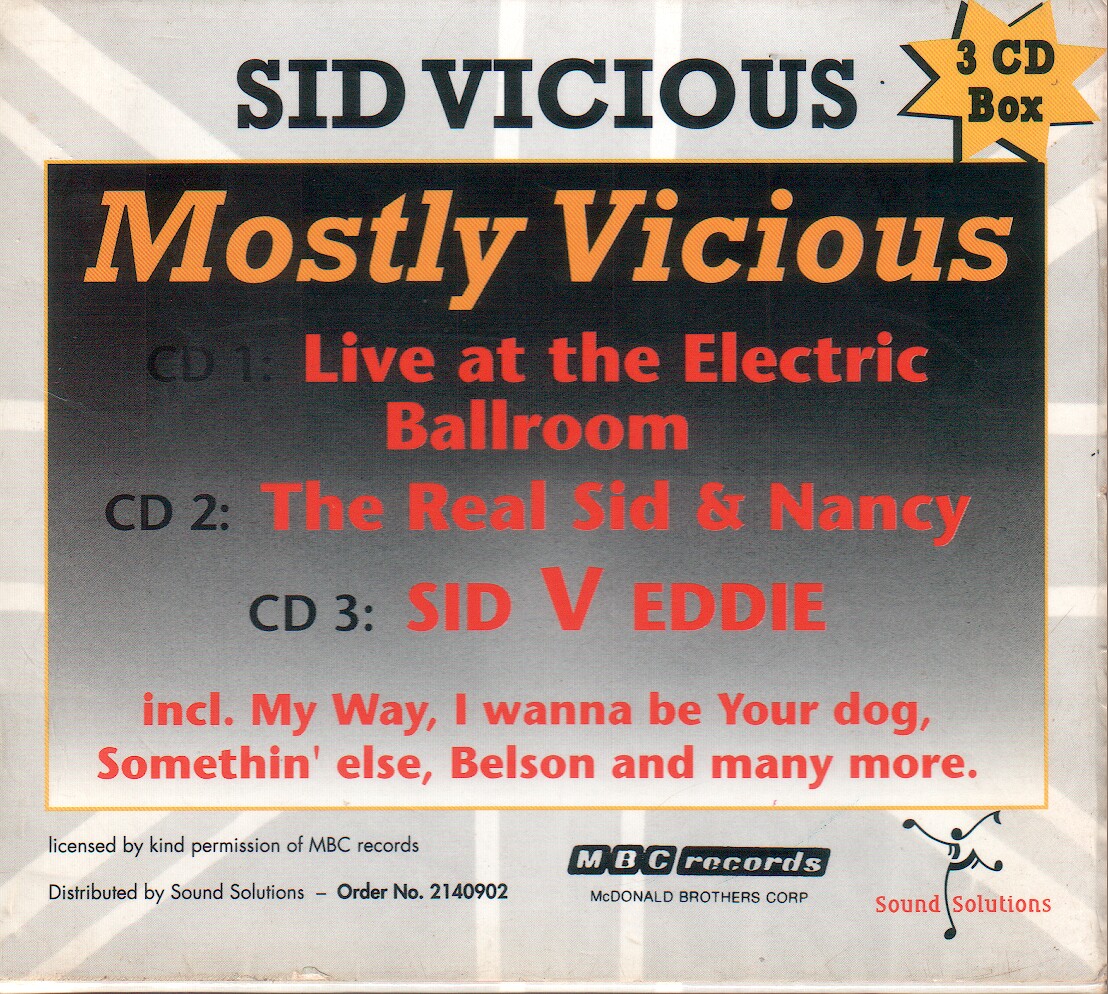 This is a cheap and nasty 3 CD box set which trys to compare Sid Vicious and Eddie Cochrane. Disc 1 is a live recording from Sid at a gig from the Electric Ballroom in London at an unknown date. Disc 2 is a collection of live sid tracks from unknown locations. Disc 3 is a selection of Sid and Eddie Cochran tracks. This was issued by MBC McDonald Brothers Corp, Jock McDonald of the Bollock Brothers fame. All the albums housed within were issued on vinyl in the 80's along with many other dodgy compilations. The artwork is ok it comes in a wrap around cardboard sleeve with single sheet artwork. Thanks US ebay and Marky for the information.
Disc 1 Track Names:
1. C'mon everybody.
2. (I'm not your) stepping stone.
3. No lip.
4. I wanna be your dog.
5. Belson.
6. Chatterbox.
7. tight pants.
8. My Way.
Disc 2 Track Names:
1. Chinese rocks.
2. i wanna be your dog.
3. Steppin stone.
4. Belson (was a gas).
5. somethin else.
6. No lip.
7. Search and destroy.
8. My way.
Disc 3 Track Names:
1. C'mon everybody.
2. Somethin else.
3. Cut across shorty.
4. My Way.
5. Summertime blues.
6. C'mon everybody.
7. Weekend.
8. Search and destroy.
Â
Â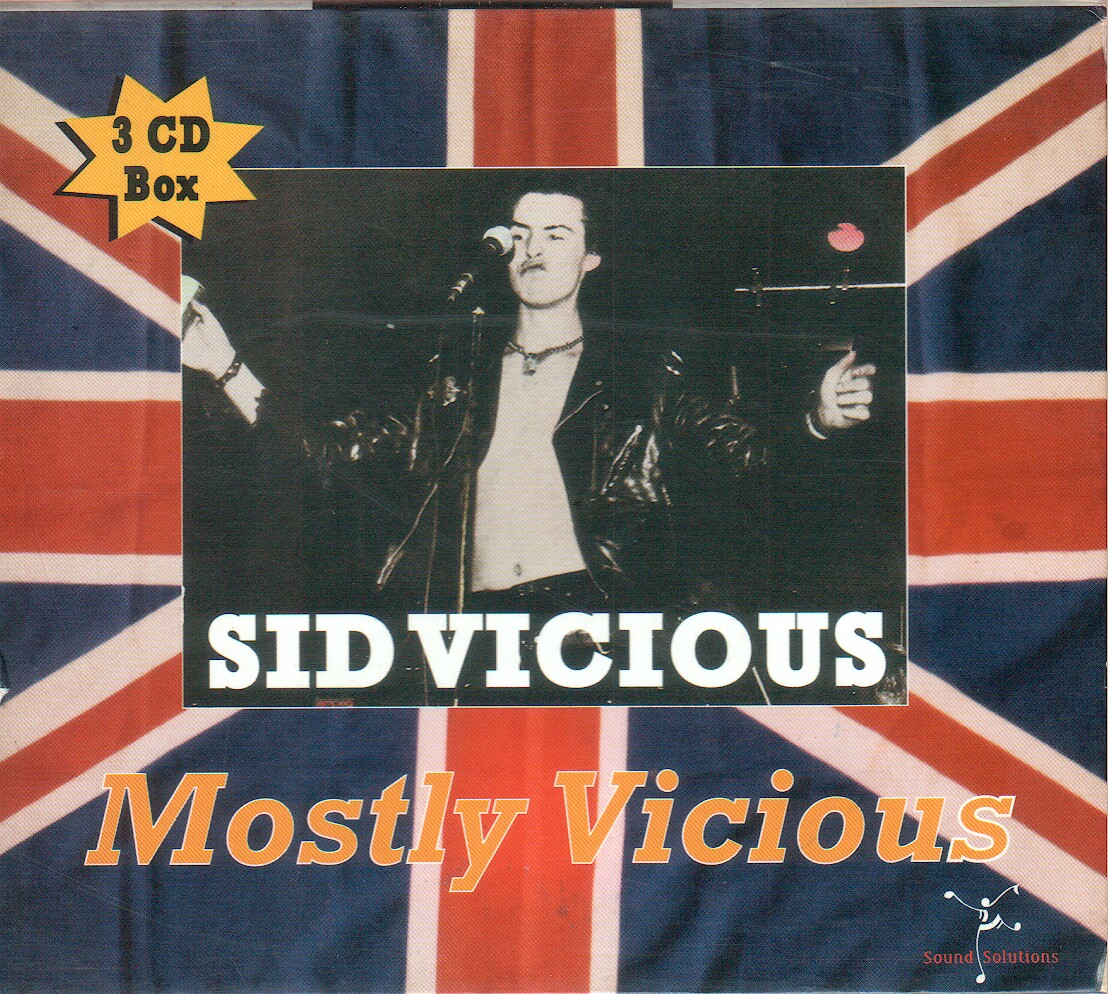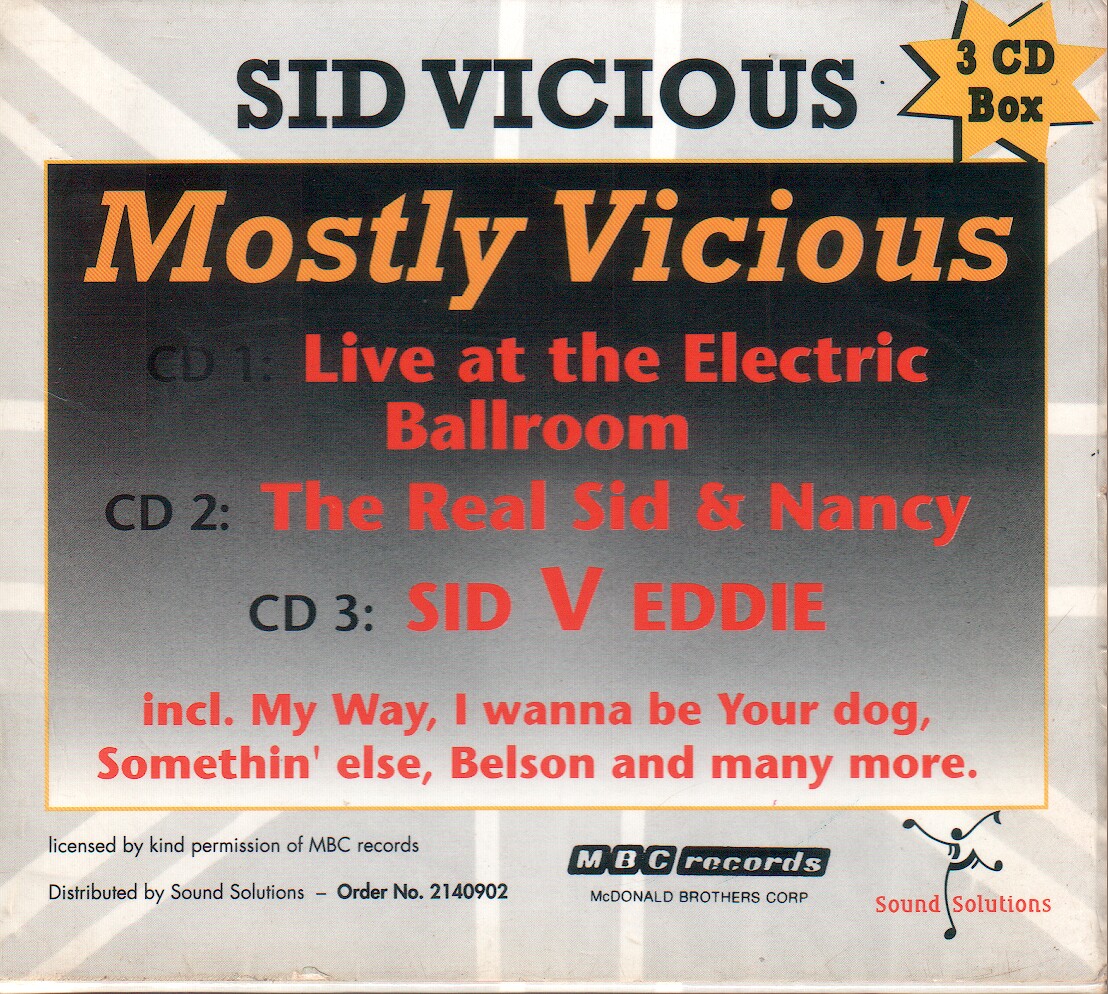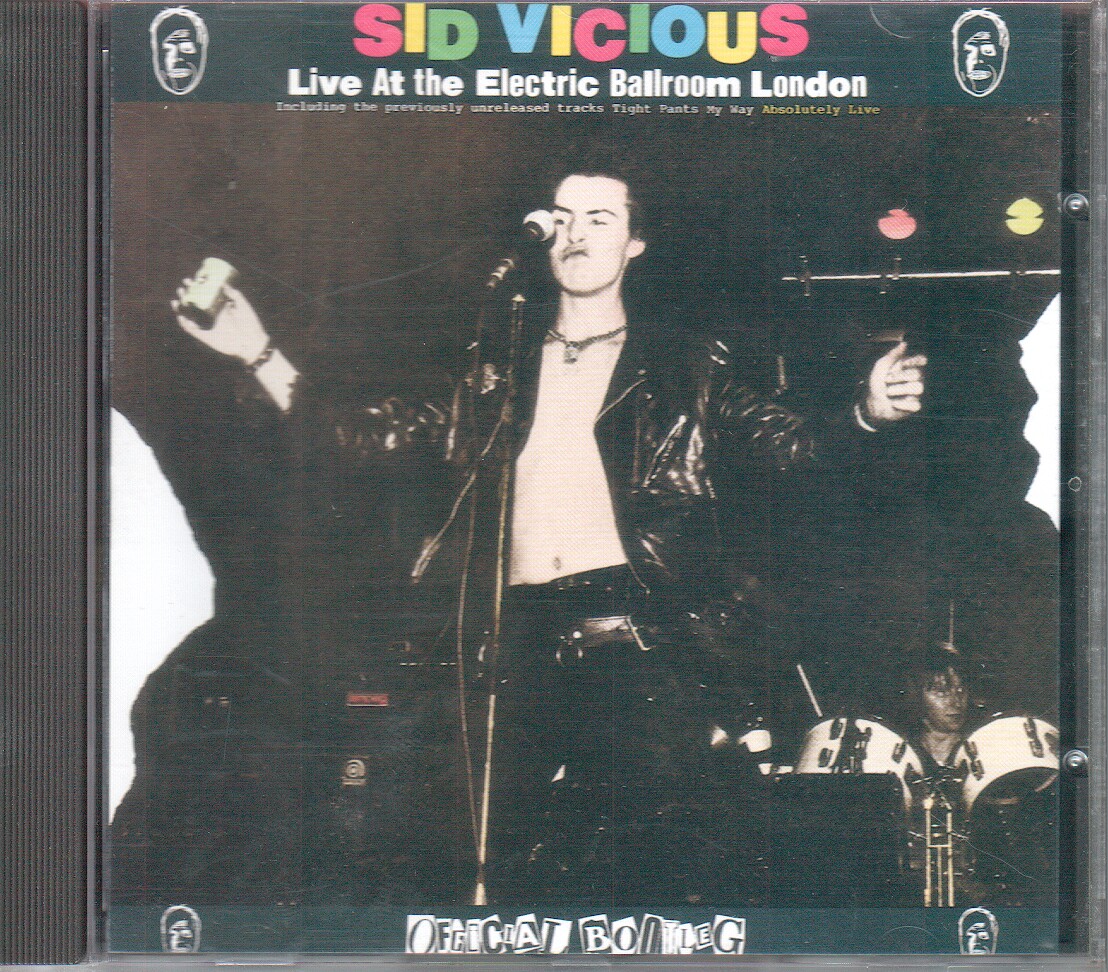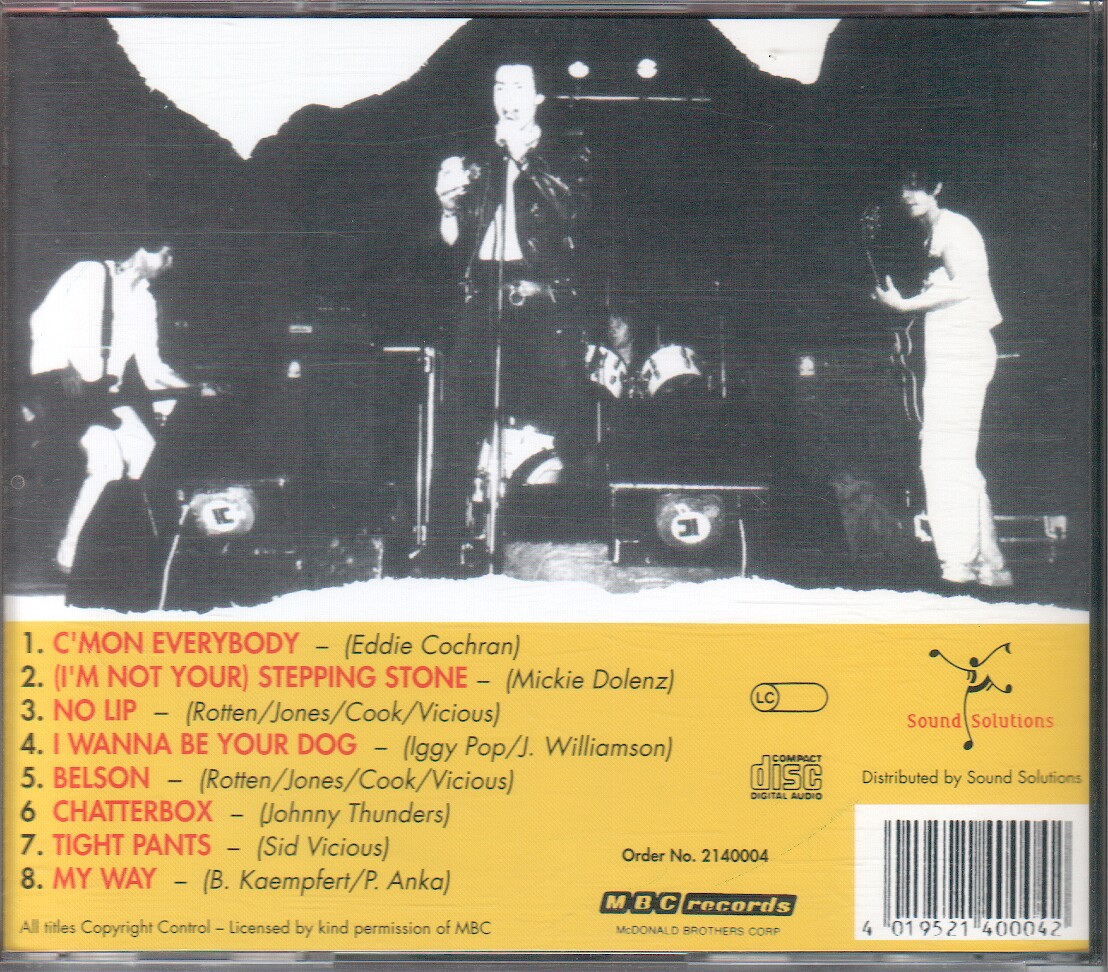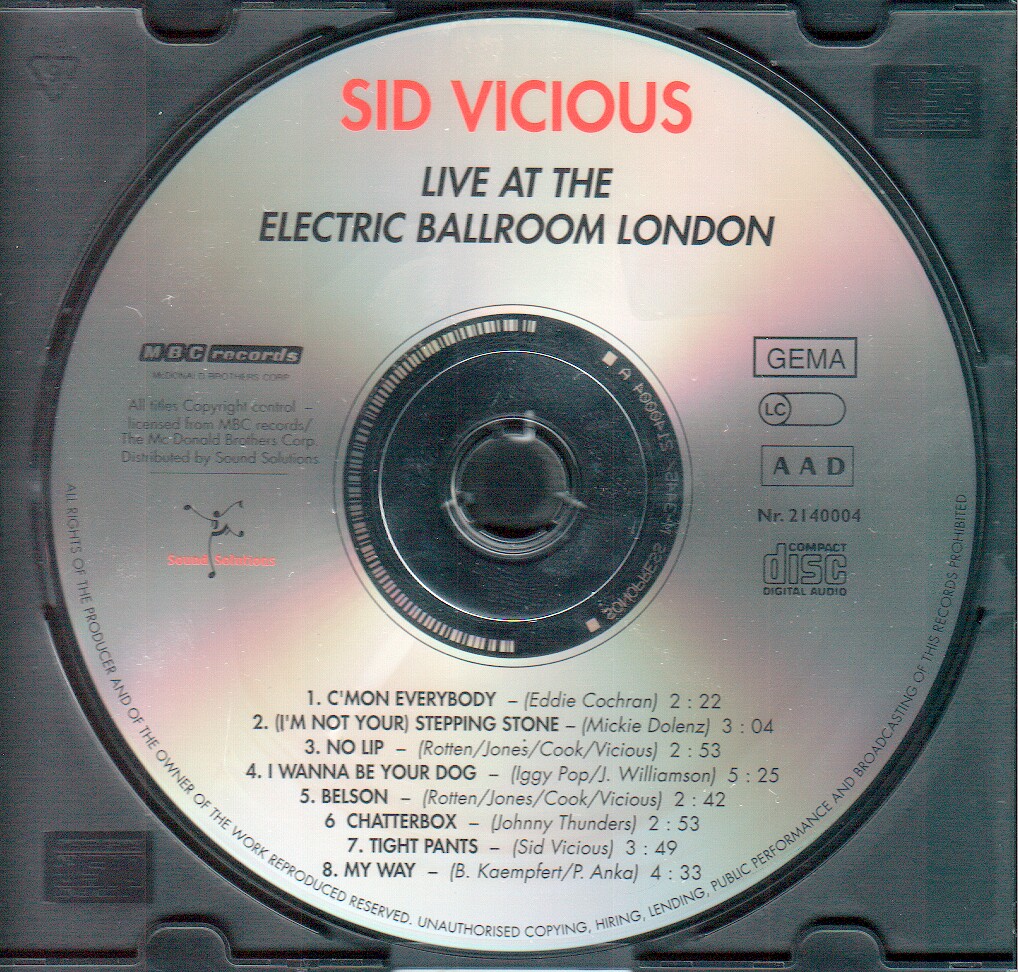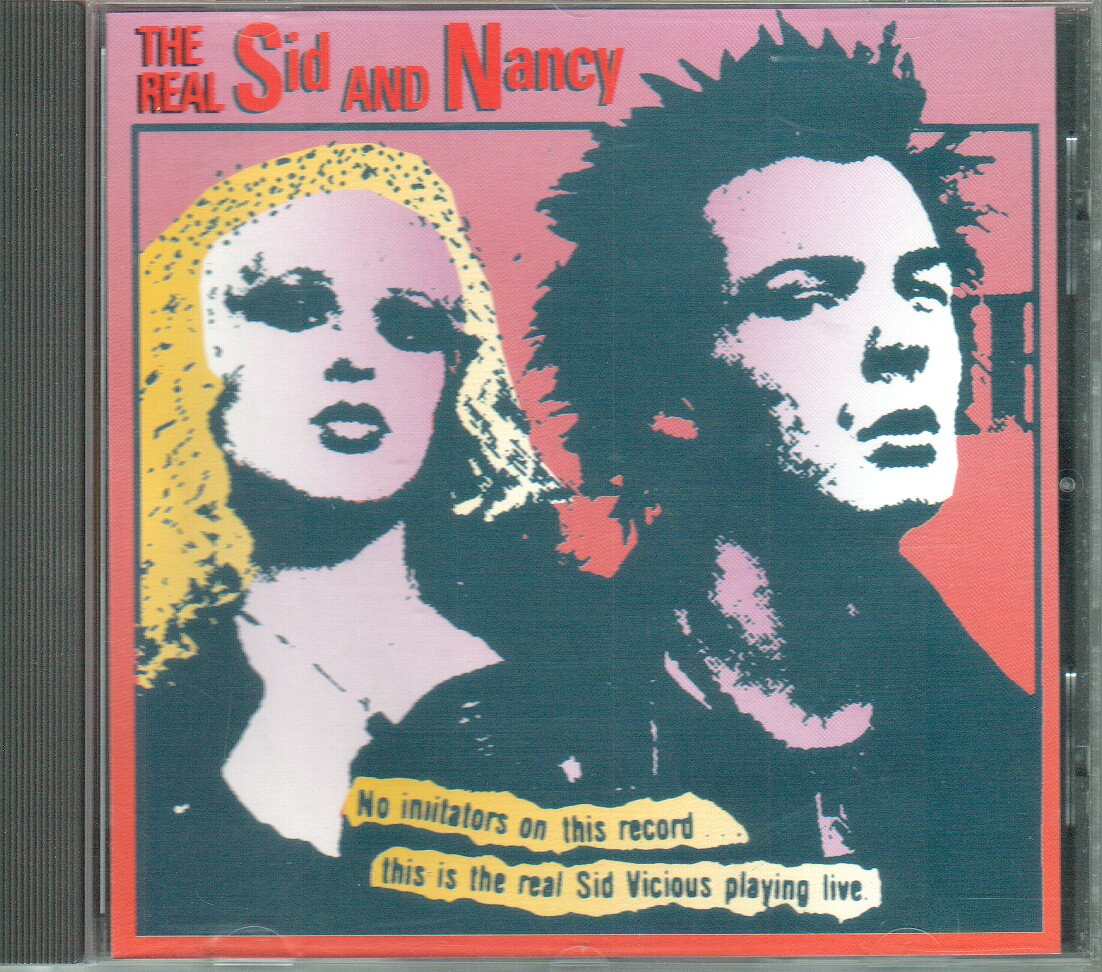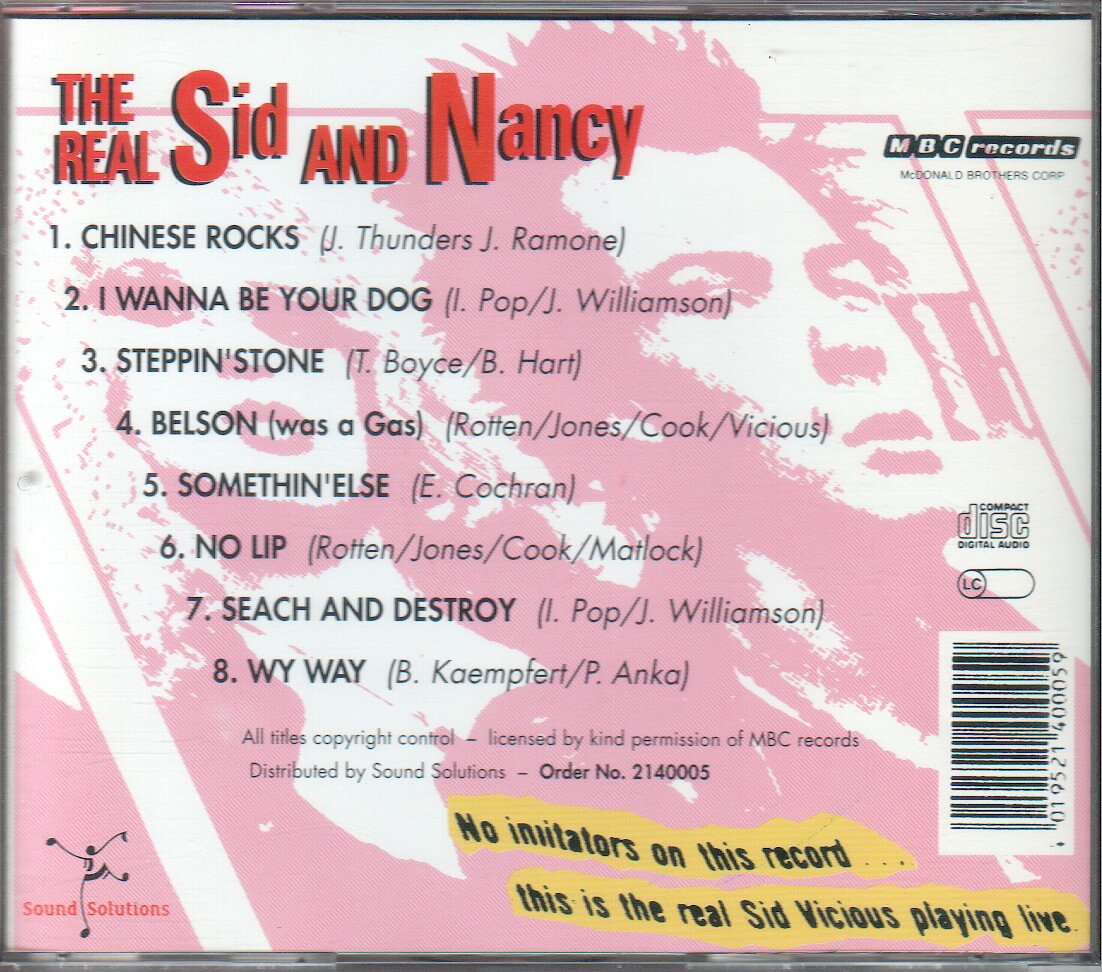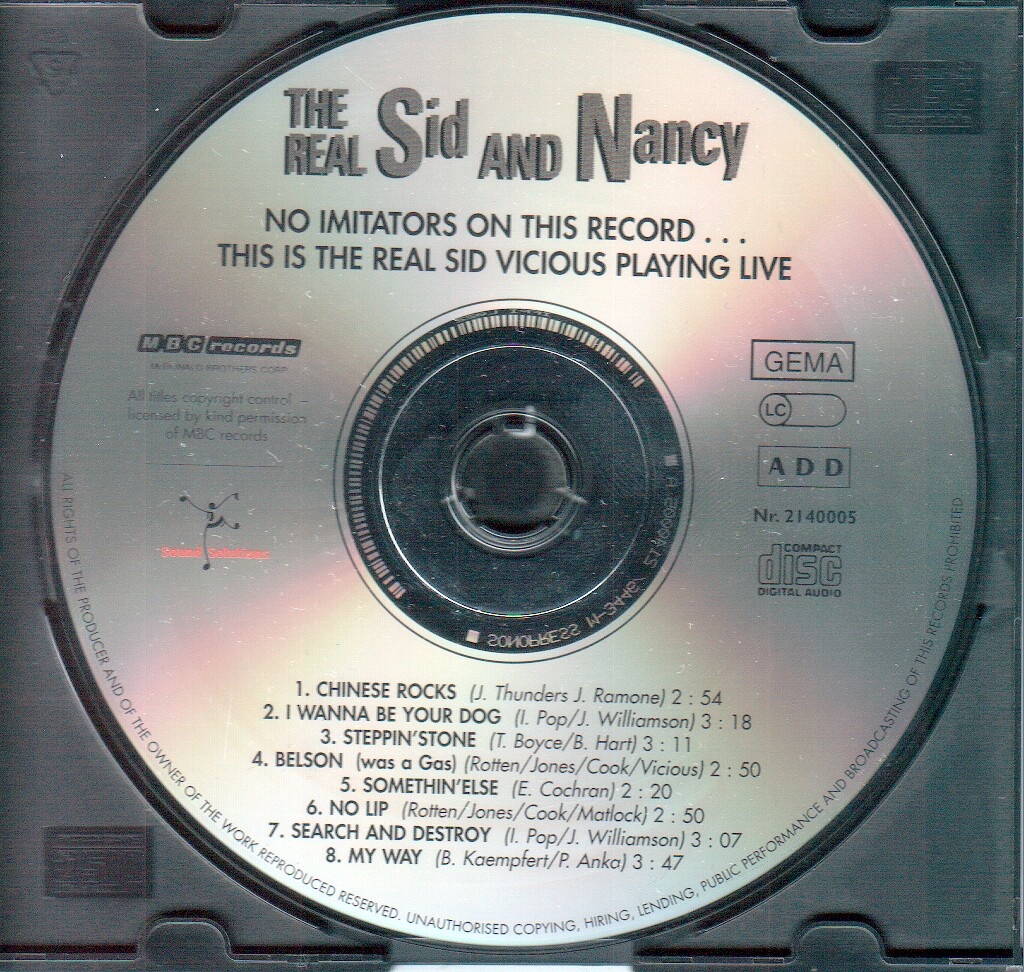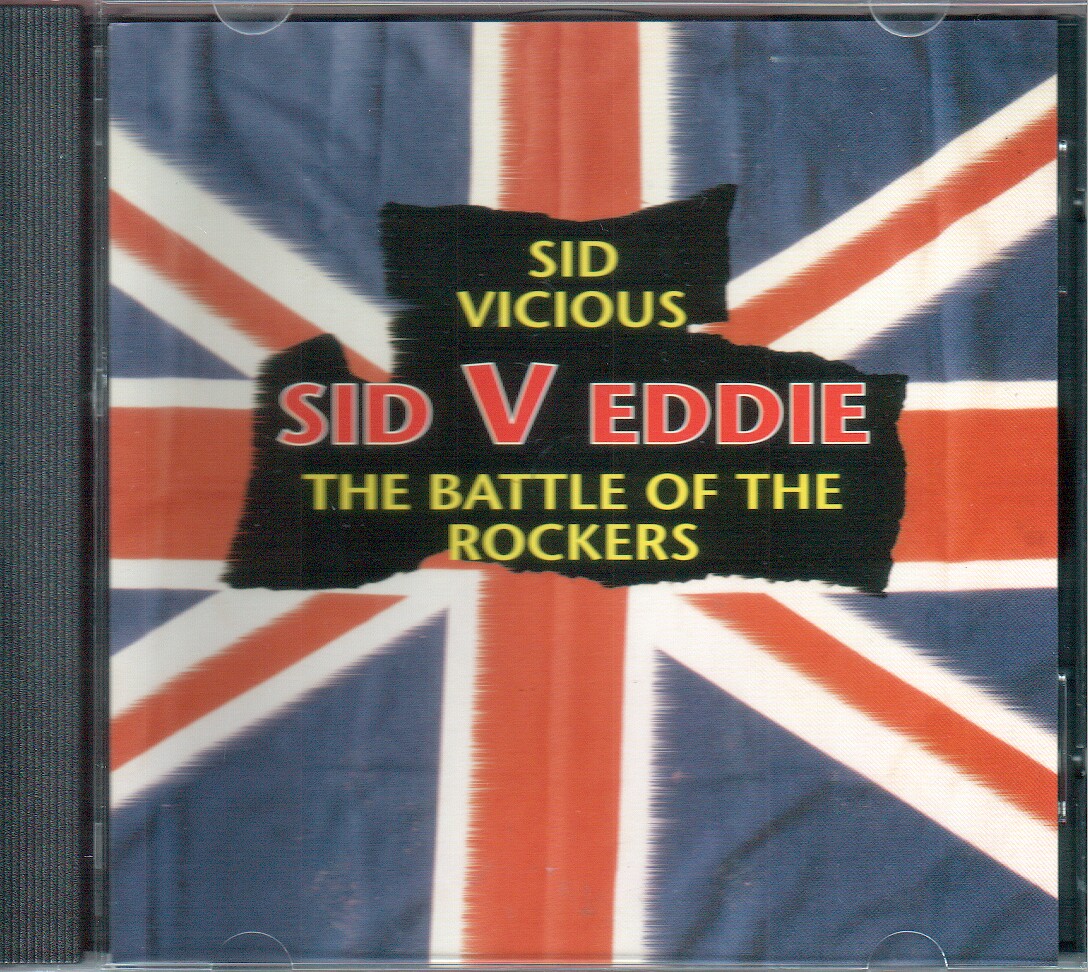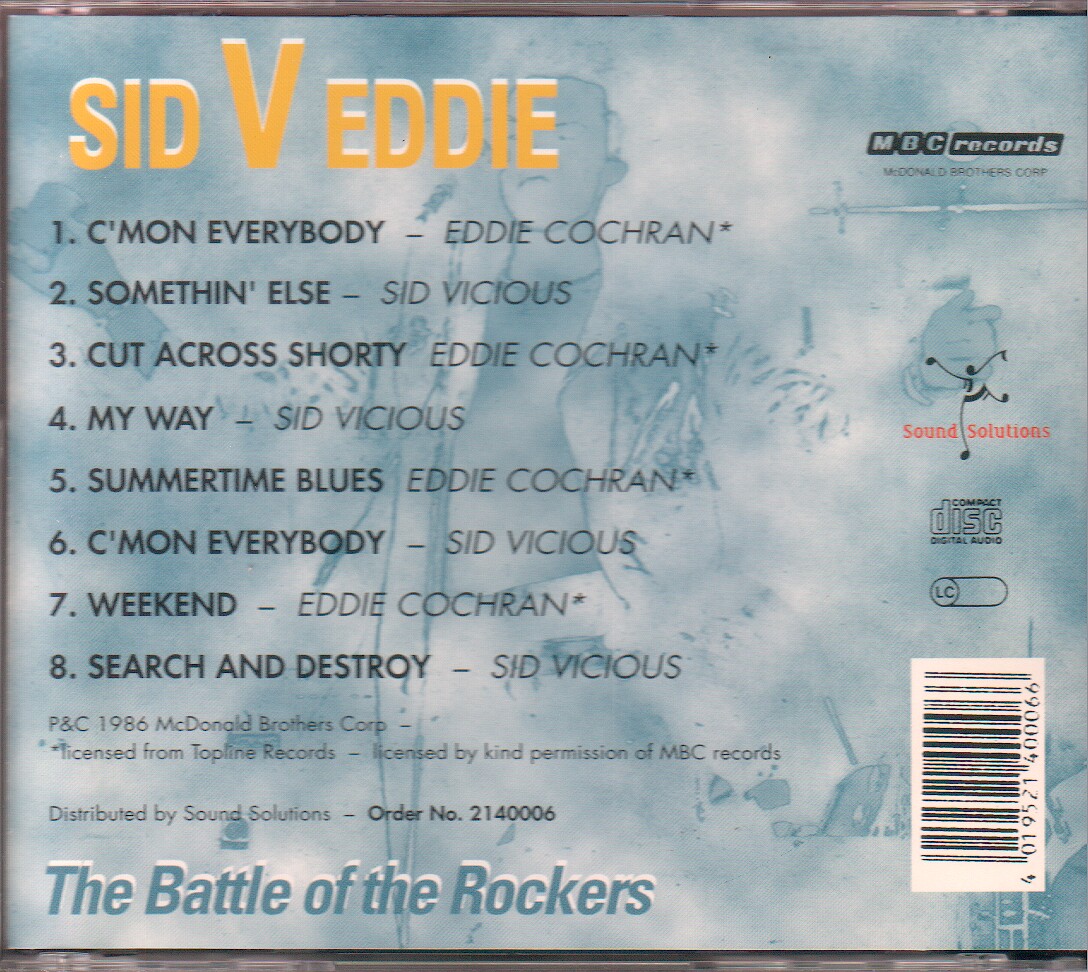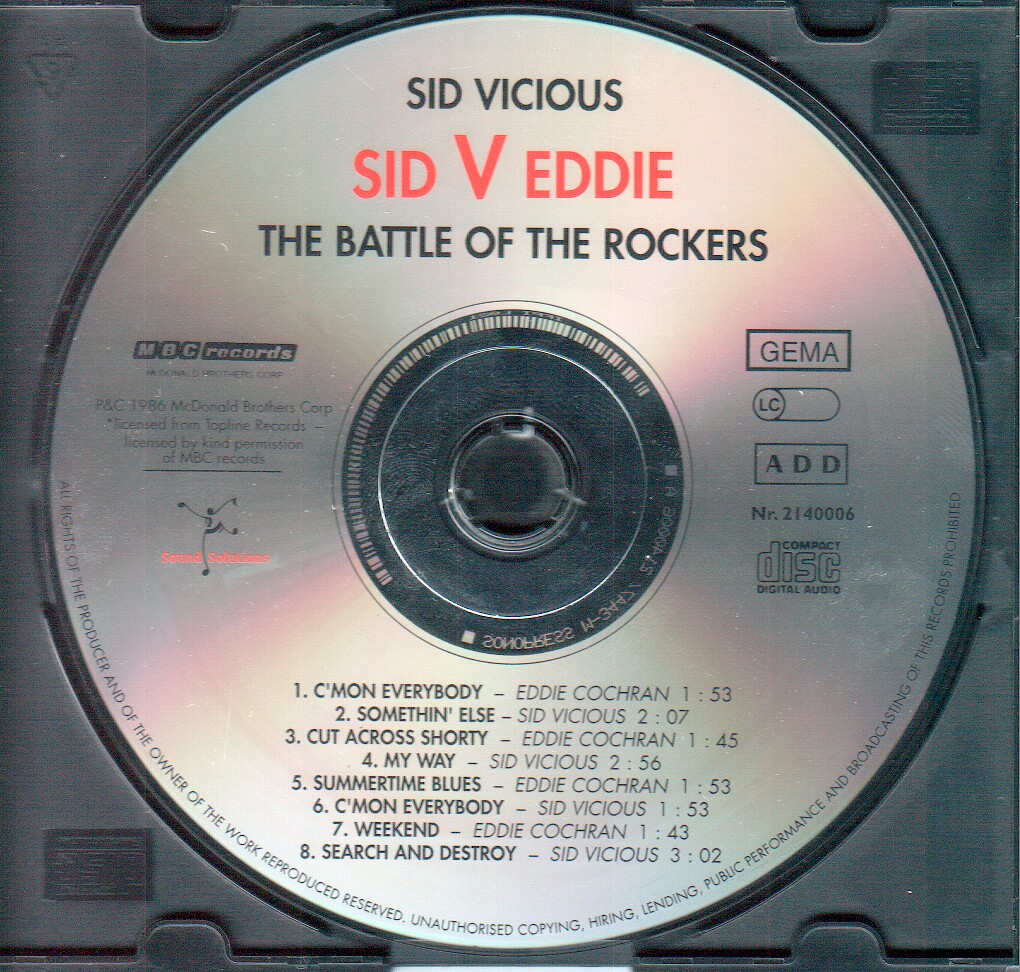 NMTB Player
CD Search