55

No 55 Cruel, Ltd Edition 10inch.(vinyl).

Recording Label: Virgin Records.
Running Time: ?
Year: 1992

ISMN: 5012980139002
Recording Company Code: VSA 1390
Quality: 10 +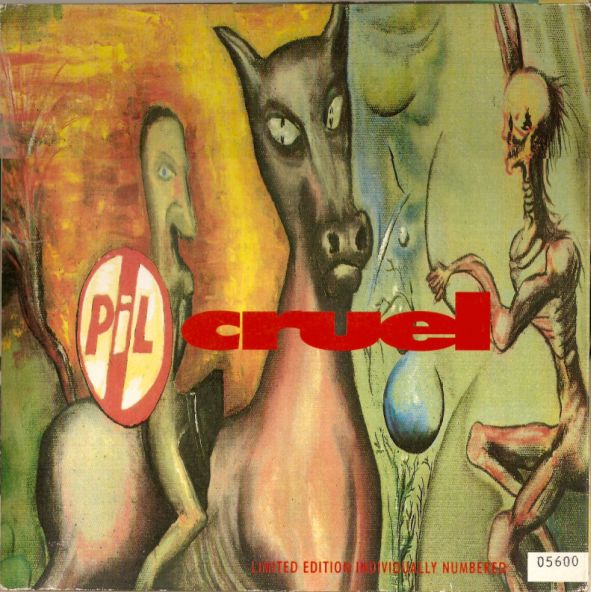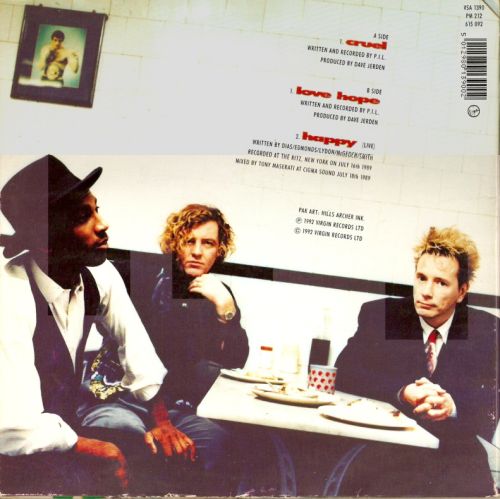 Cruel, Limited Edition, Individually numbered 10". (Thanks Mick).
This was the very first PiL vinyl I bought, back in 1992 from John Menzies in Airdrie. Think is cost about two quid at the time.
The sleeve is a gatefold that folds out to show pictures of the band.
My copy is numbered 5600.
The record features a live track, recorded in New York City in 1989.
Track Names:
Side A:
1. Cruel.
Side B:
2. Love Hope.
3. Happy (LIVE).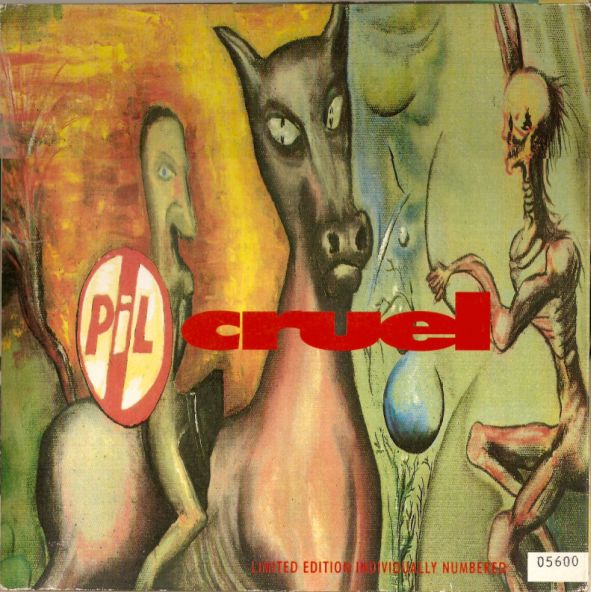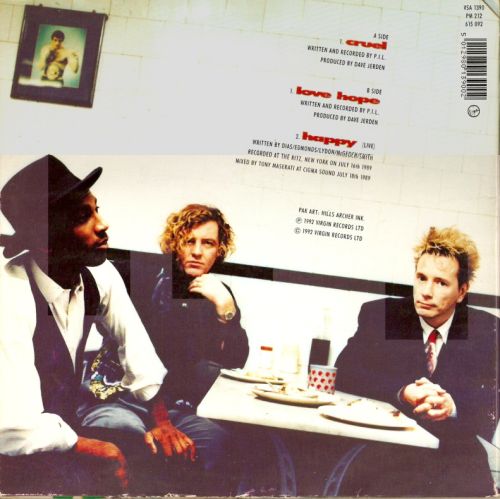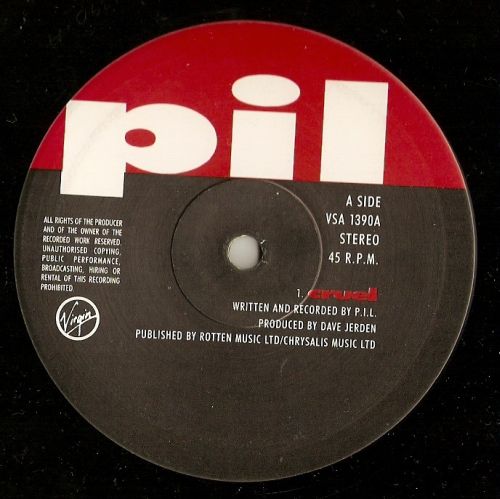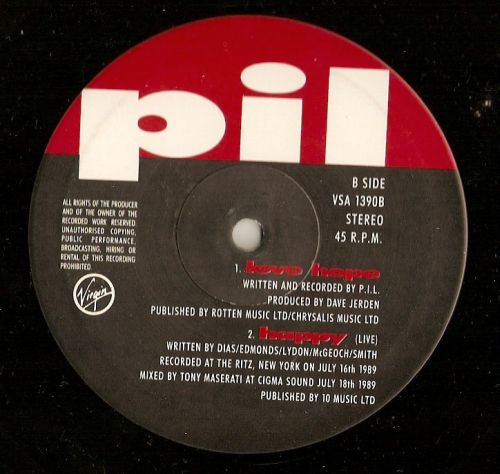 NMTB Player
CD Search