1096

No 1096 Glen Matlock Live in Glasgow 2011.

Recording Label: ?
Running Time: 75 minutes.
Year: 2011.

ISMN: ?
Recording Company Code: ?
Quality: 10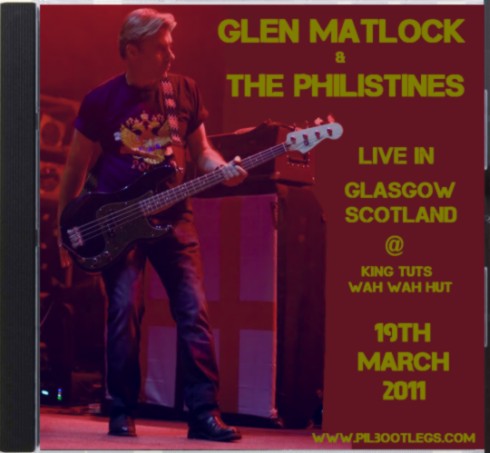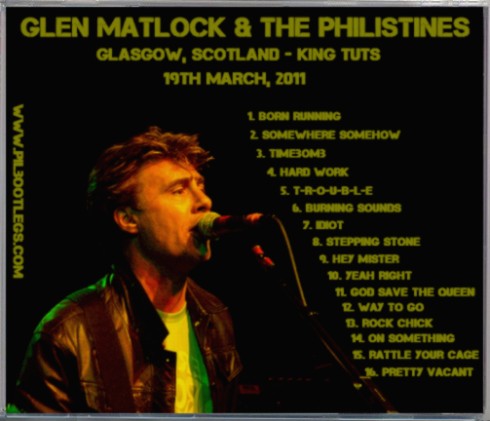 Glen Matlock & The Philistines, King Tuts, Glasgow - 19.3.2011 (Thanks Mick)
An excellent gig! I recorded this with my brand new (and extremely expensive!) digital equipment. I could not be happier with the results. It was so loud in the small venue that I didn't imagine it could possibly pick up a clear signal, but it is fantastic quality.
Again an excellent, excellent gig!
Here is an MP3 sample from the encore, Pretty Vacant.
Track Names:
1. Born Running.
2. Somewhere Somehow.
3. Timebomb.
4. Hard Work.
5. T-R-O-U-B-L-E.
6. Burning Sounds.
7. Idiot.
8. Stepping Stone.
9. Hey Mister.
10. Yeah Right.
11. God Save the Queen.
12. Way to Go.
13. Rock Chick.
14. On Something.
15. Rattle Your Cage.
16. Pretty Vacant.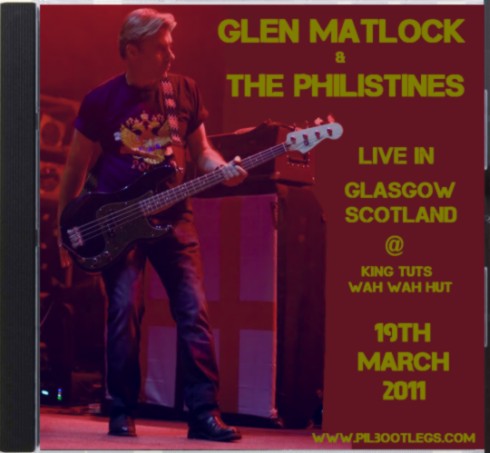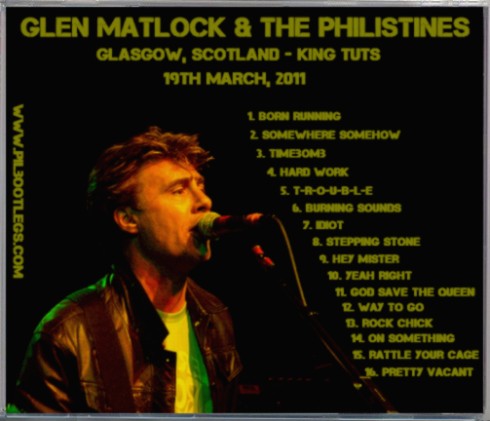 NMTB Player
CD Search