1125

No 1125 The Greedies - The Electric Ballroom, Camden Town, London, 16th December 1978.

Recording Label: Dread Devil productions.
Running Time:
Year: 1978

ISMN: ?
Recording Company Code: Dread 003
Quality: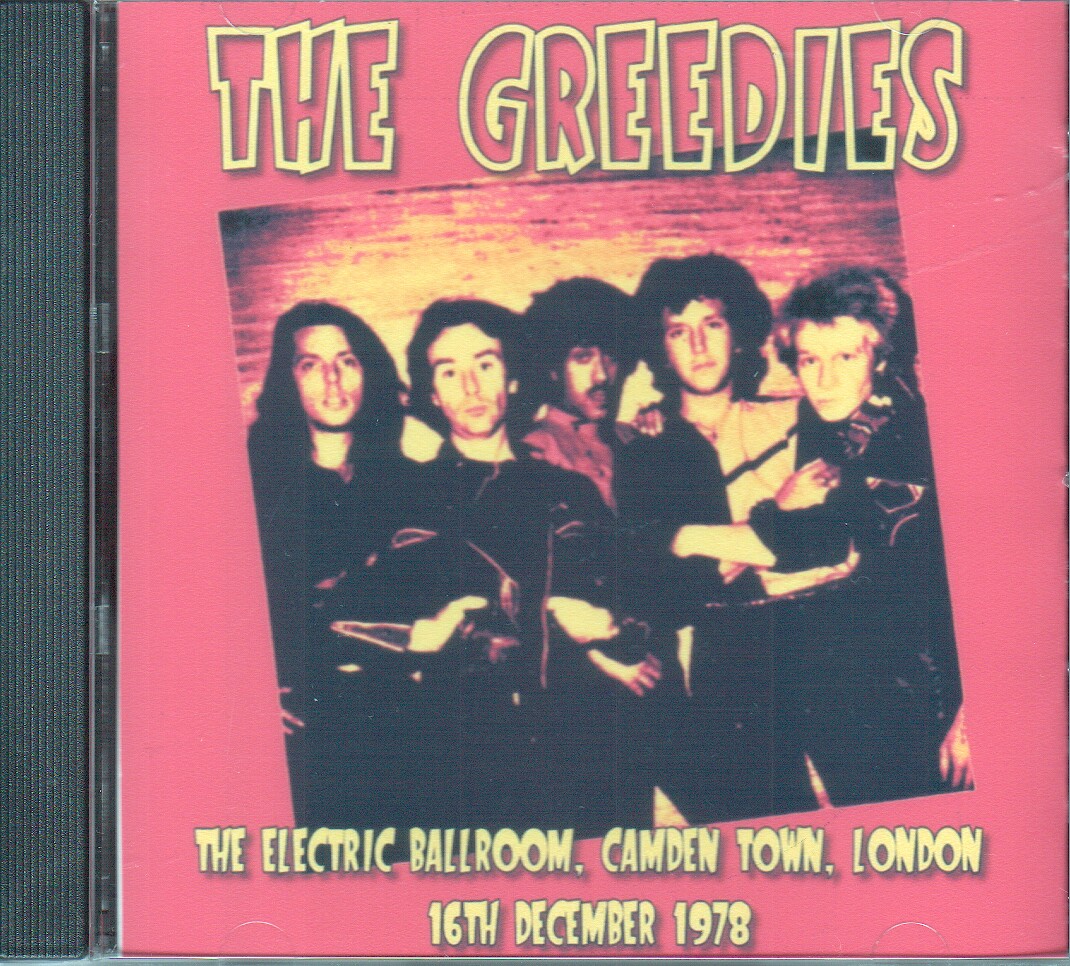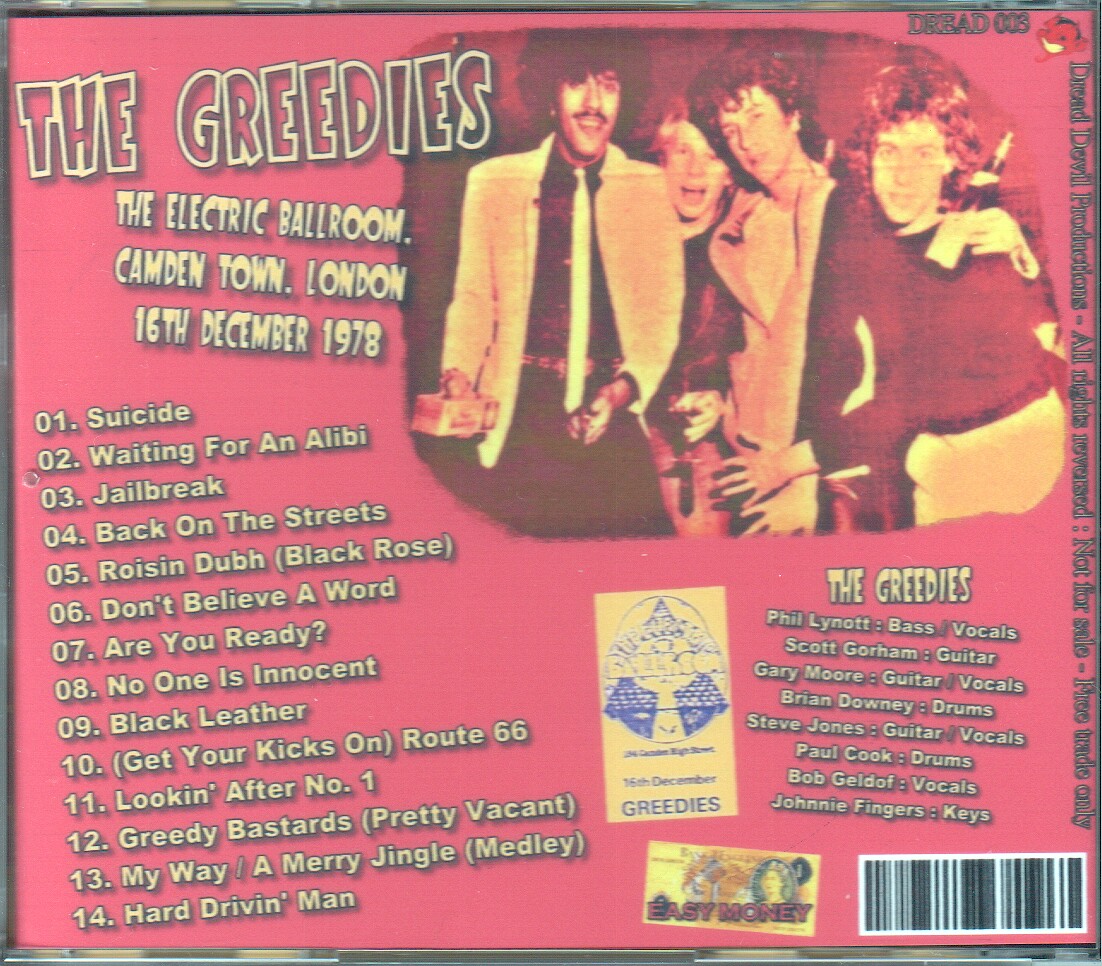 This is an audence recording from the Greedies it was recorded at the Electric Circus, Camden Town, London on the 16th December 1978. This was downloaded from the Sex Pistols/ PIL live blogg the recording was uploaded by Marky Dread he has also created some fantastic new artwork for it. (Thanks PILman and Marky Dread).
I have added two soundbites from the album.
>
Track Names:
1. Suicide.
2. Waiting for an alibi.
3. Jailbreak.
4. Back on the streets.
5. Roisin dubh (black rose).
6. Dont believe a word.
7. Are you ready.
8. No one is innocent.
9. Black leather.
10. (Get your kicks on) Route 66.
11. Lookin after no. 1
12. greedy bastards (Pretty Vacant).
13. My Way/ A merry jingle (Medley).
14. Hard drivin' man.
13.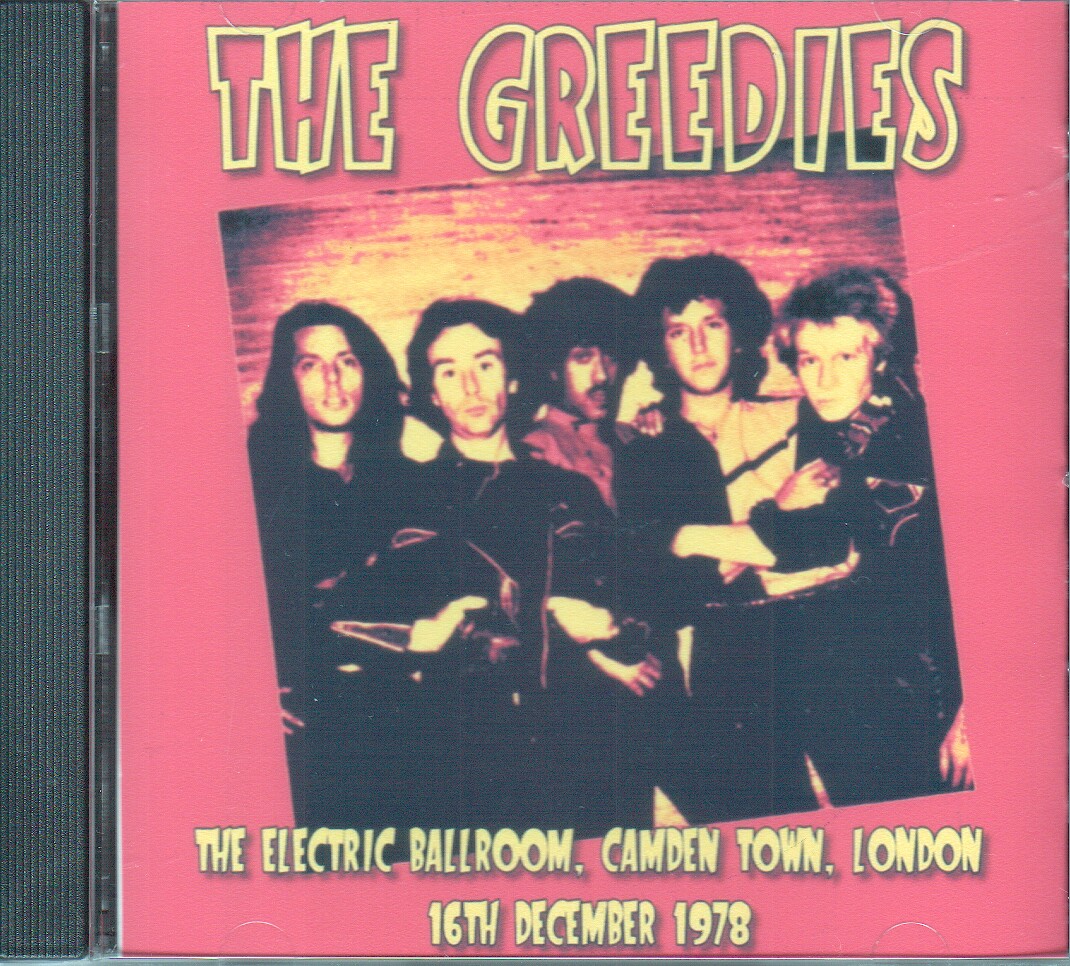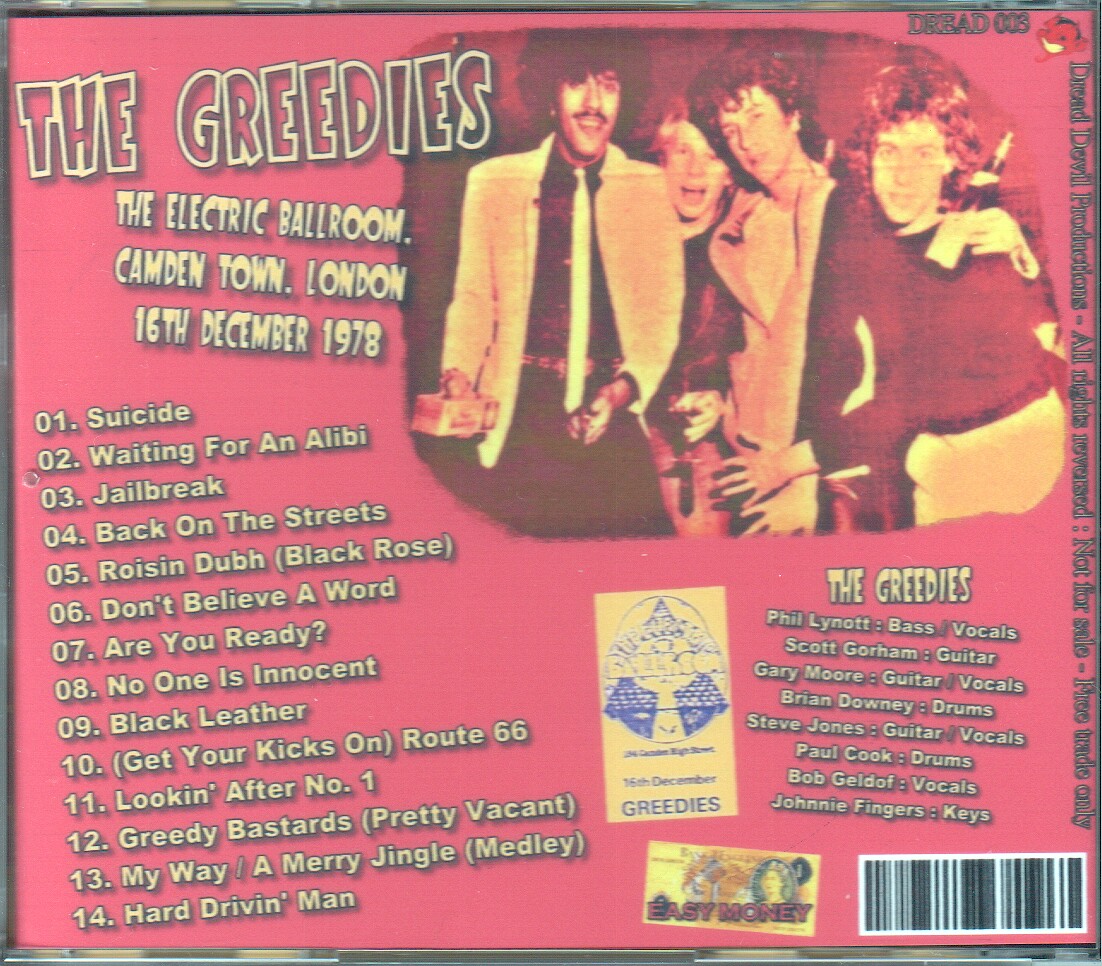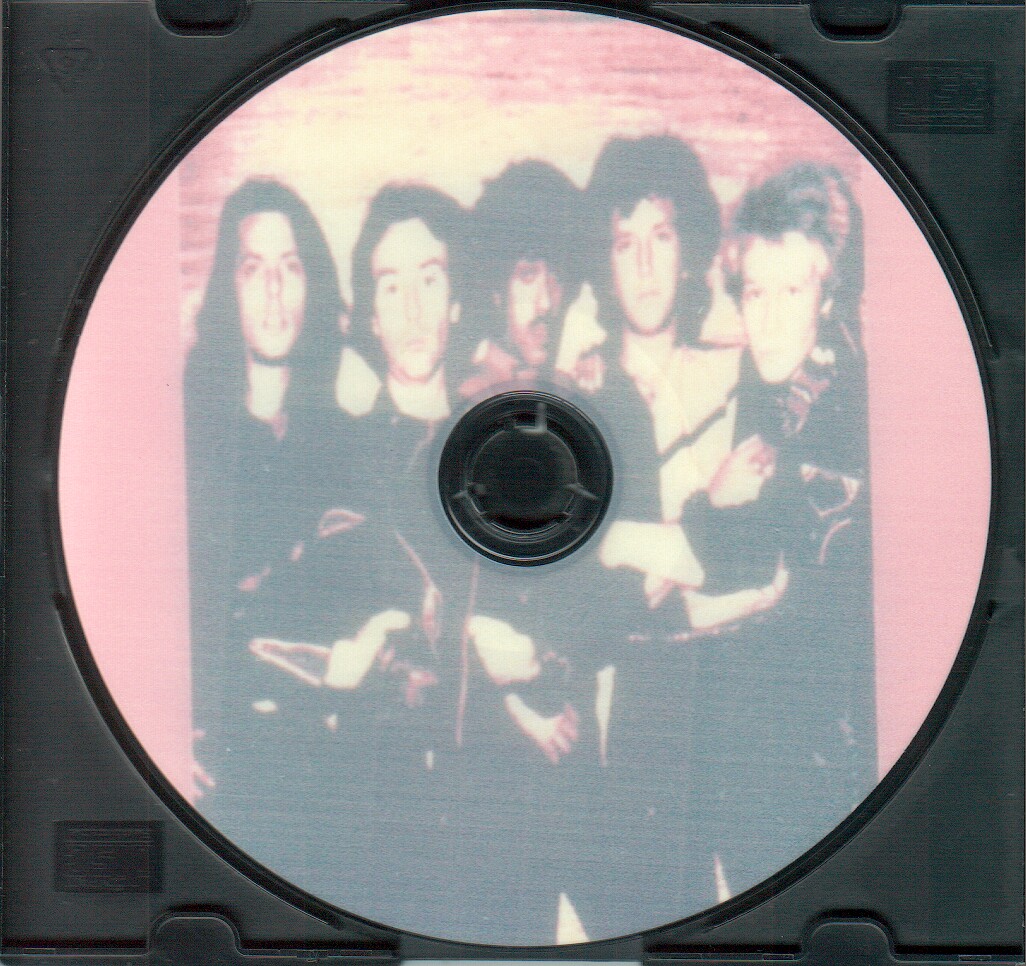 NMTB Player
CD Search