2

No 2 Public Image.(UK).(2nd pic sleeve issue). (vinyl).

Recording Label: Old Gold/Virgin.
Running Time: Side B : 2 min 58 secs. Side A :3 min 50 secs
Year: 78/83.

ISMN: ?
Recording Company Code: OG 9823 B
Quality: 10
This is Pils second UK single on the old gold label which was released in 83 it is listed as the B side. The A side is This Is Not A Love Song. The cover is the Old Gold Factory issue, the label is orange in colour and is now hard to find.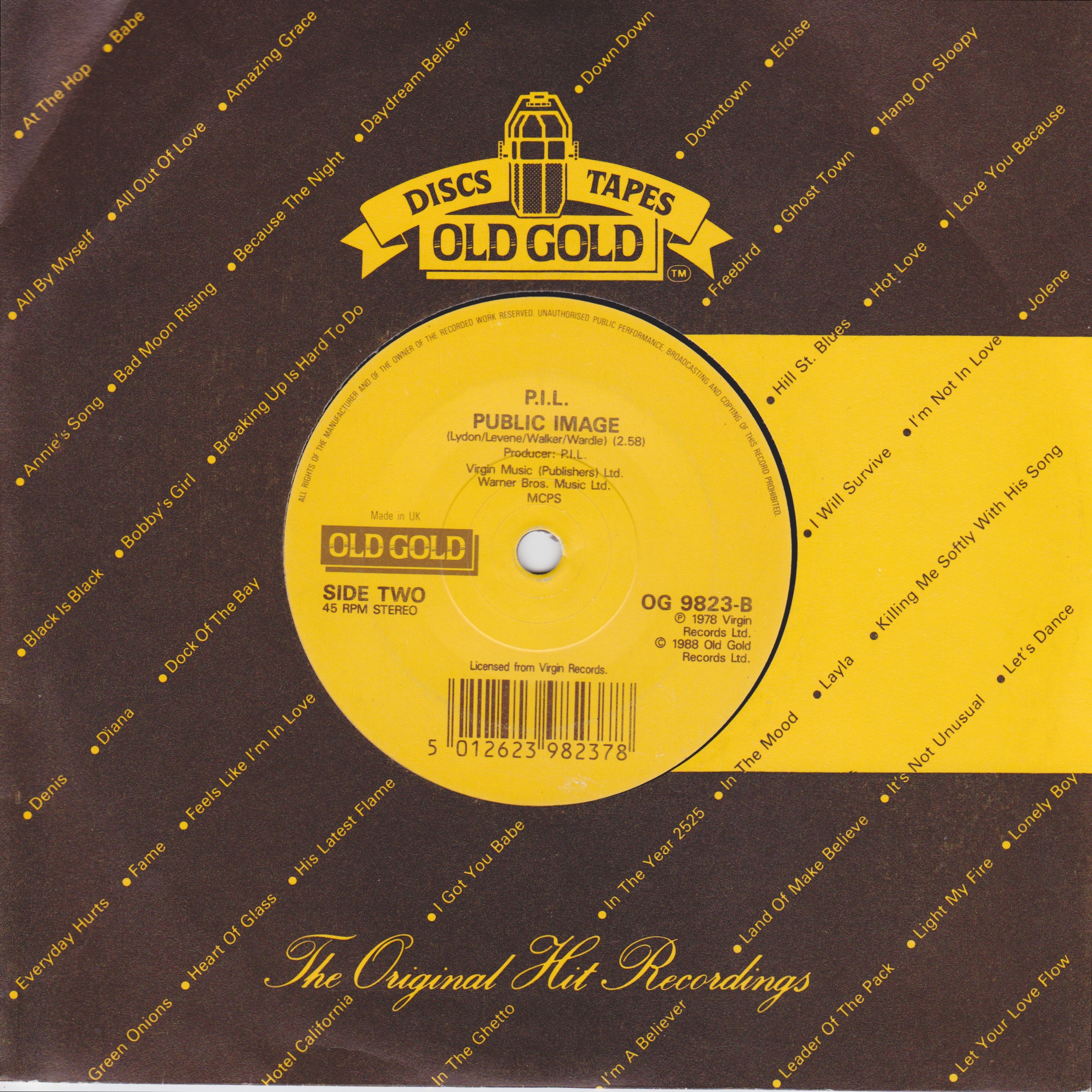 Track Names:
Side B:
1.Public Image.
Side A:
1. This Is Not a Love Song.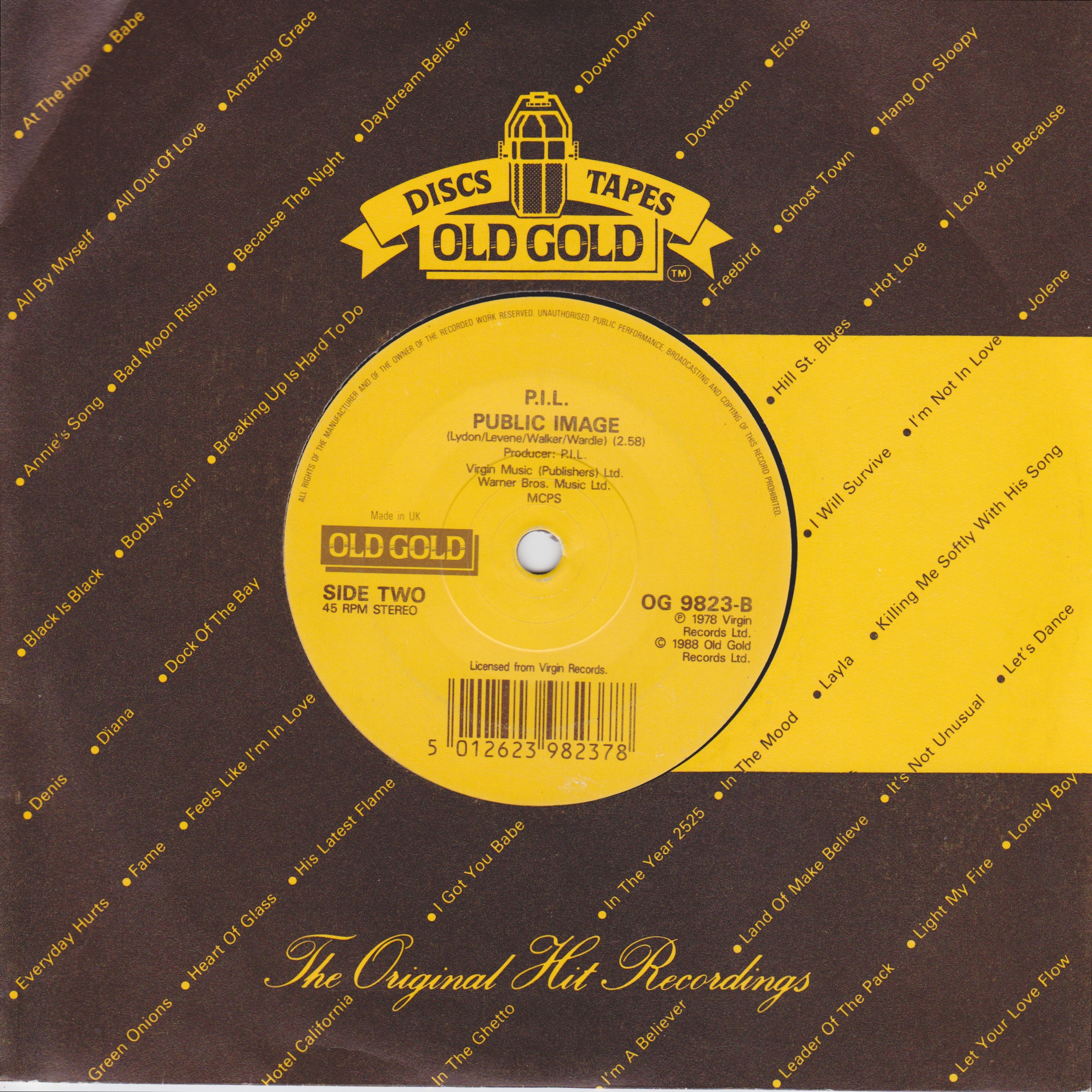 NMTB Player
CD Search