1348

No 1348 Vicious White Kids - Live at the Electric Ballroom 15/8/78.

Recording Label: Sanctuary Records
Running Time: 62mins 34secs.
Year: 2007

ISMN: 5050749414953
Recording Company Code: CMRCD1495
Quality: 9
This is a one off project that Sid was involed in after the Pistols split in 1978. The band was Glen Matlock and Rat Scabies from the Damned & Steve New from the Rich Kids, it also has an interview with Rat and Glen on the end. This is a good quality recording and comes with good artwork. This was reorded on the 15 Aug 1978 at the Electric Ballroom London, This also comes with a 30min interview with Rat Scabies and Glen Matlock.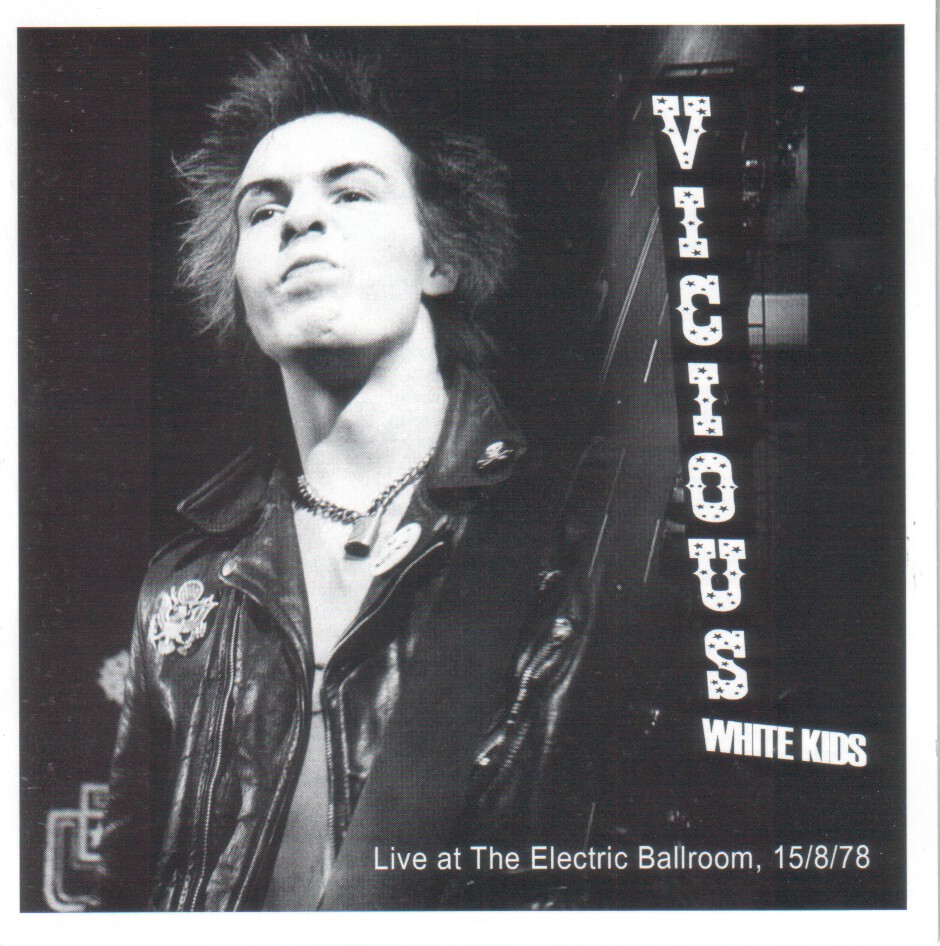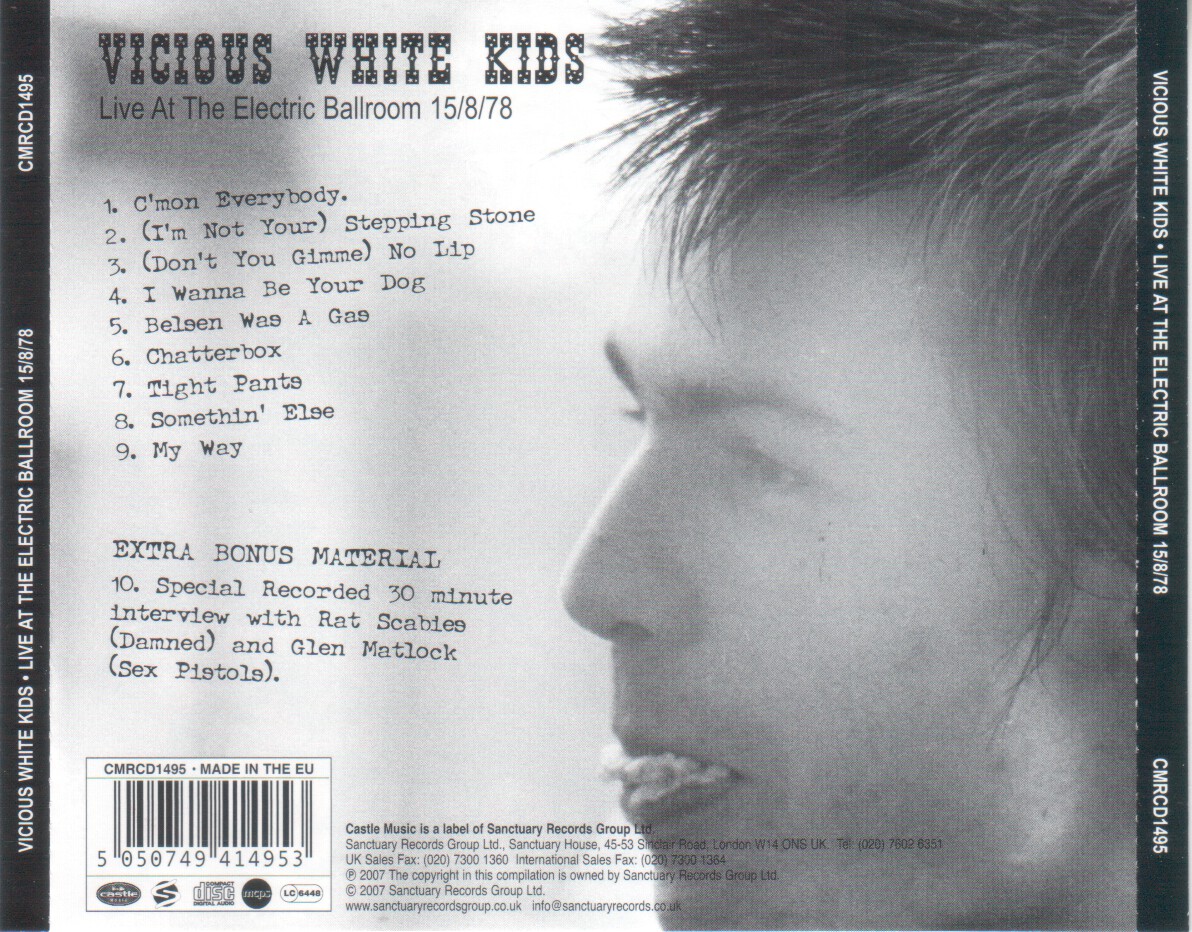 Track Names:
1. C'mon everybody.
2. (I'm not your) Stepping Stone.
3. No Lip.
4. I wanna be your dog.
5. Belsen was a Gas.
6. Chatterbox.
7. Tight Pants.
8. Somethin Else.
9. My Way.
10. Interview.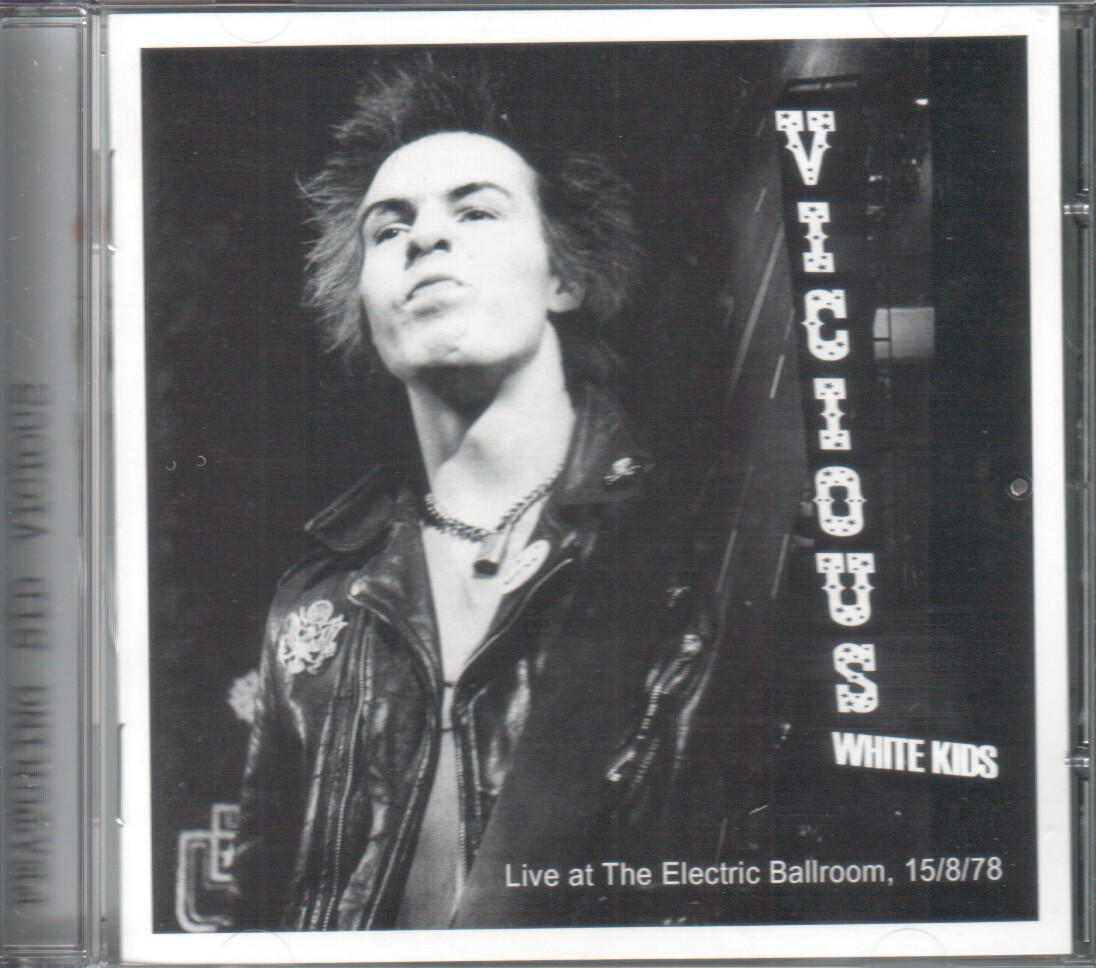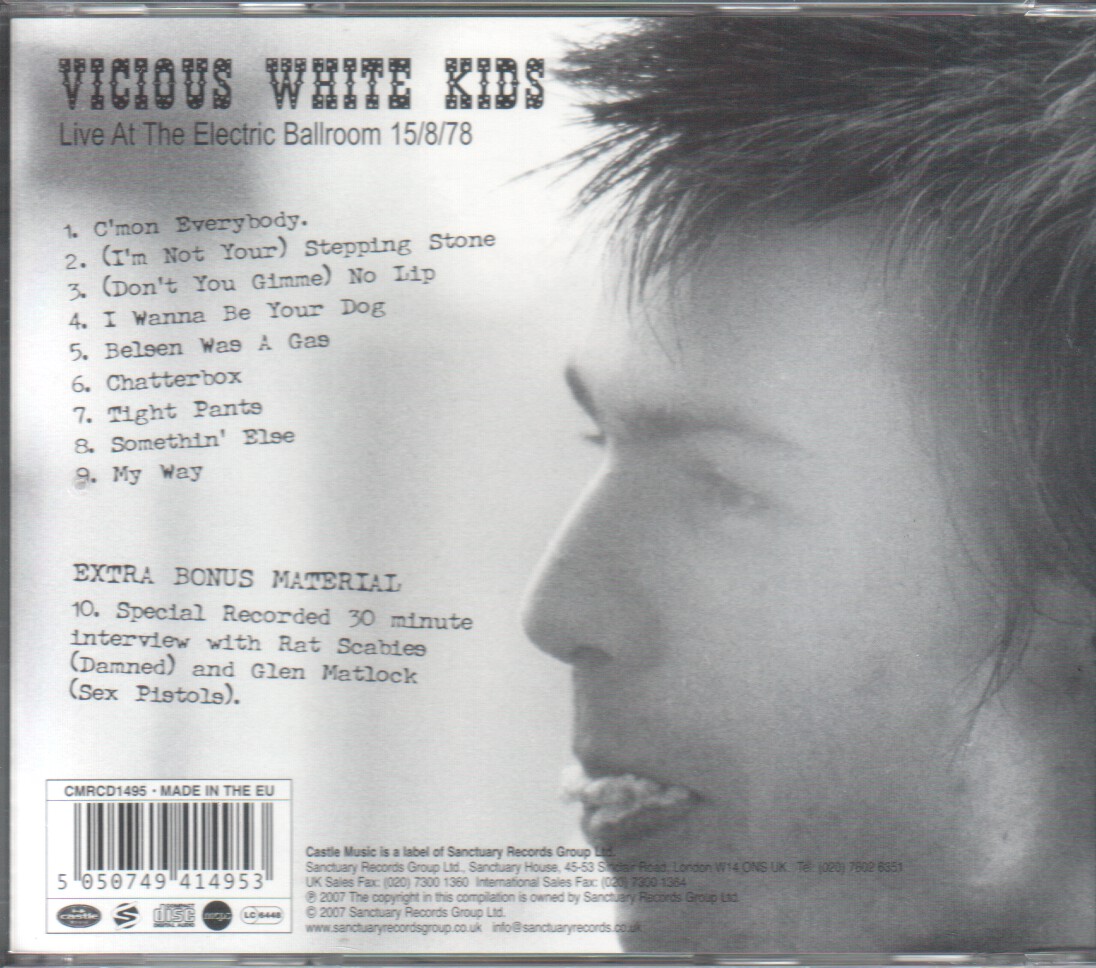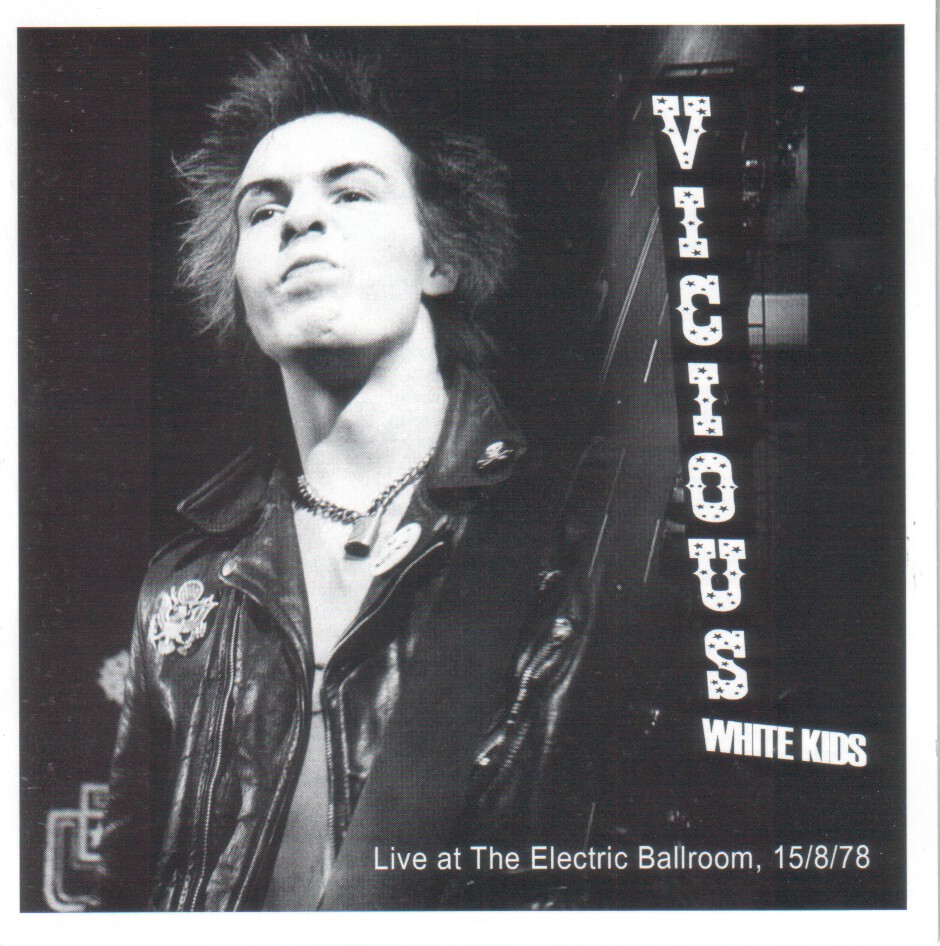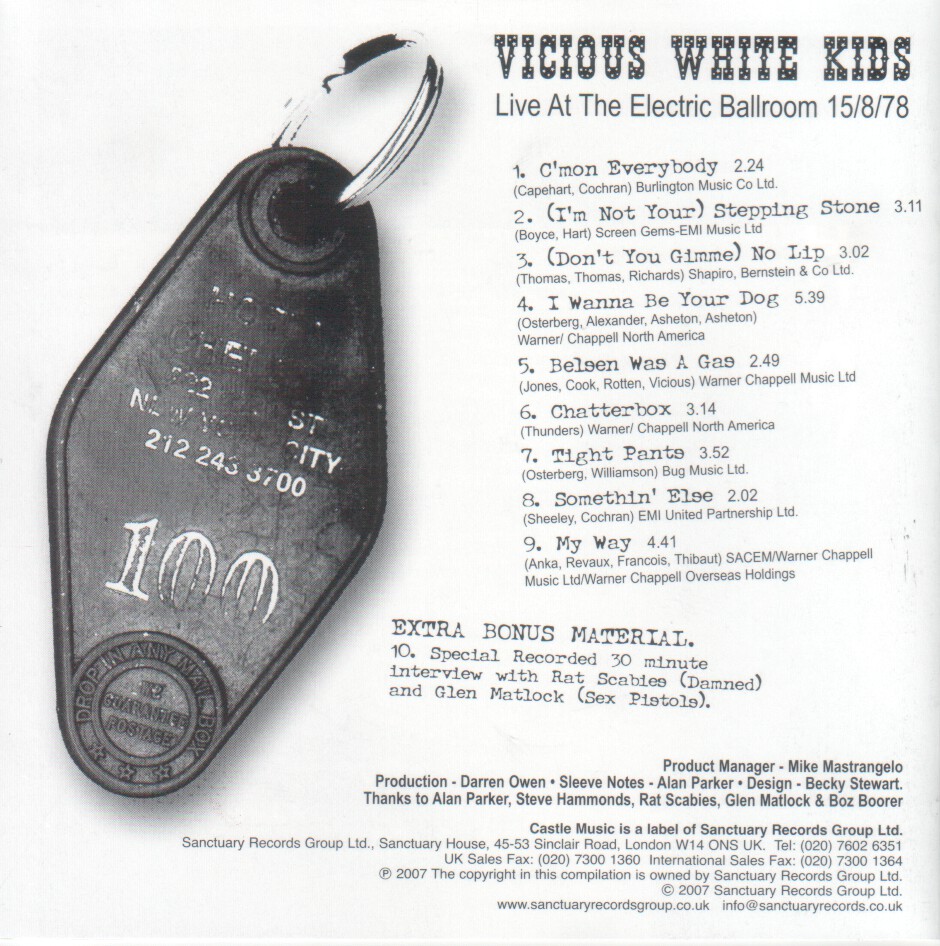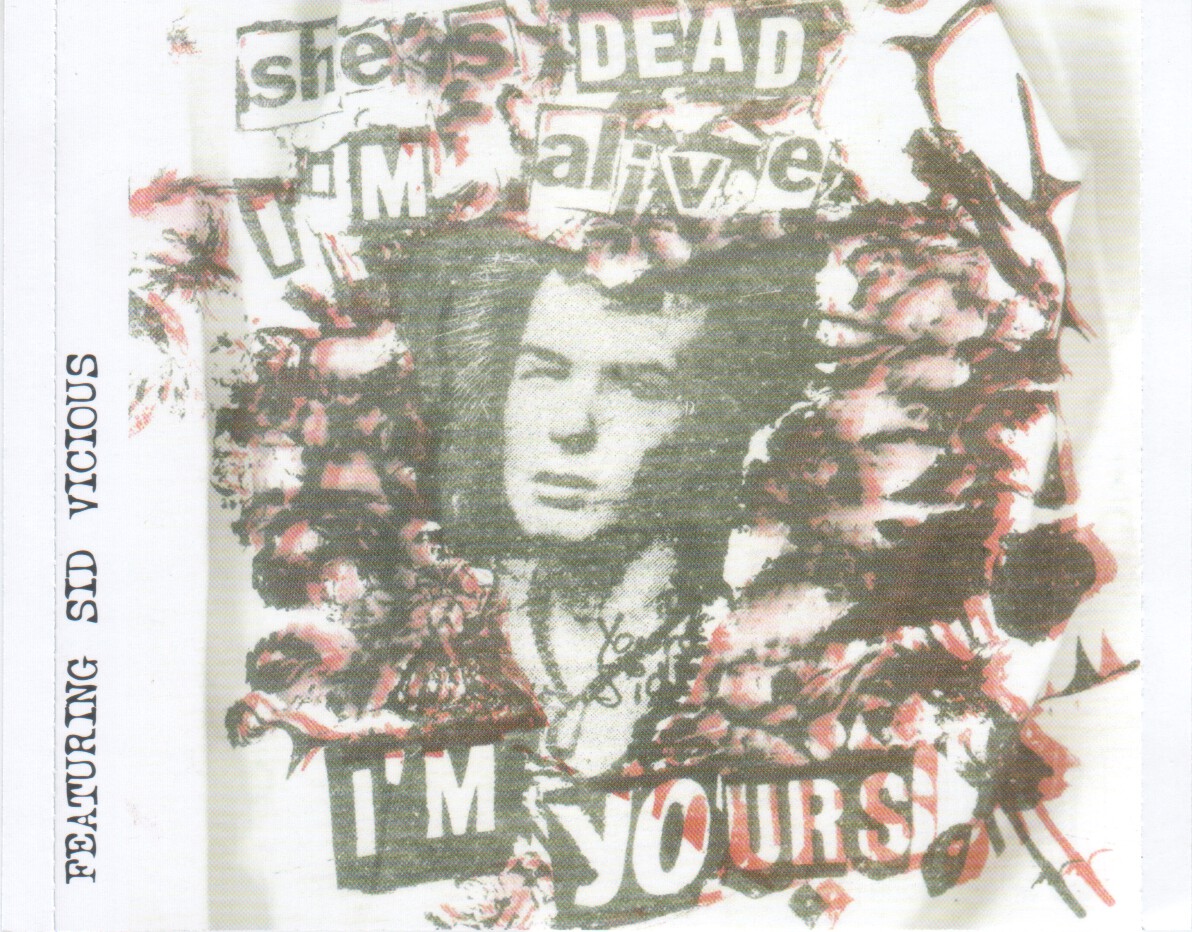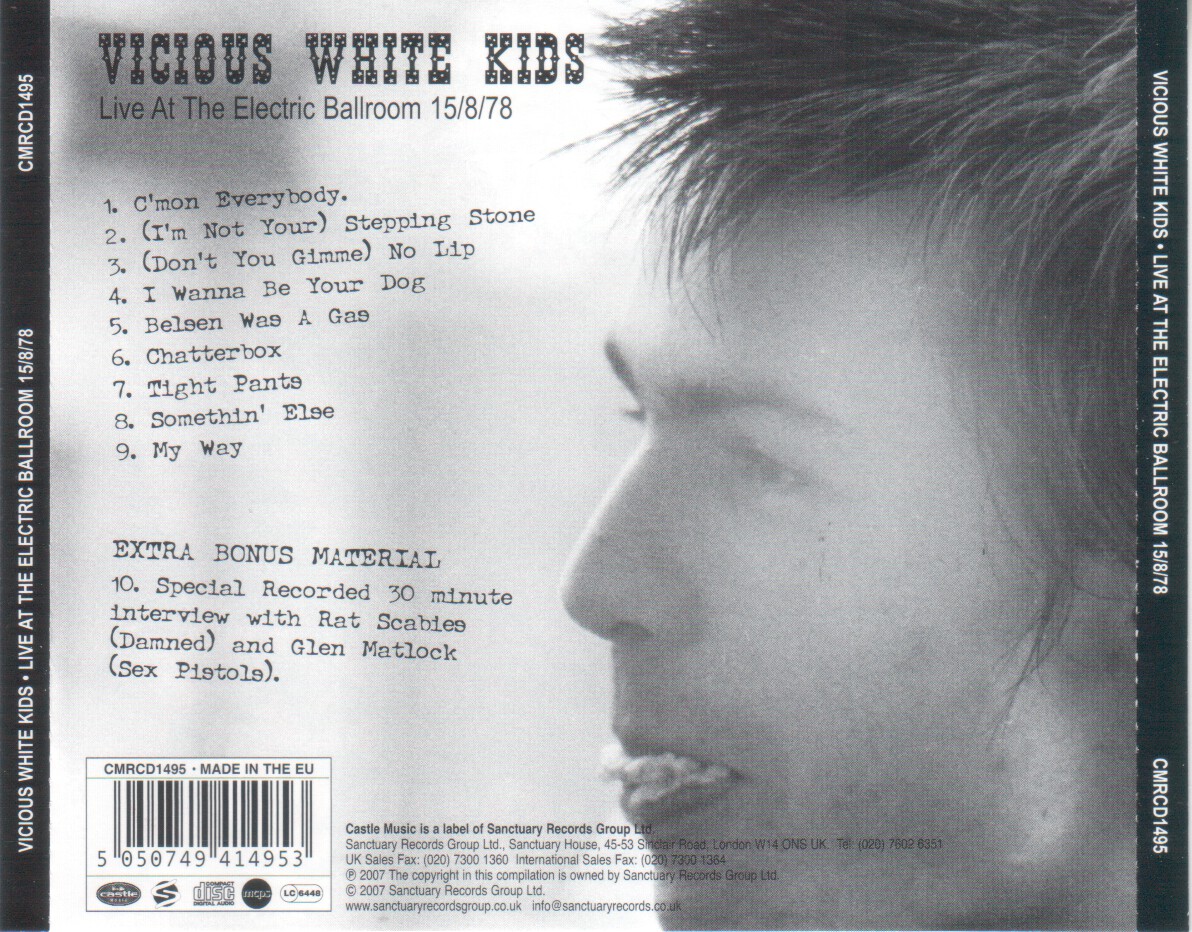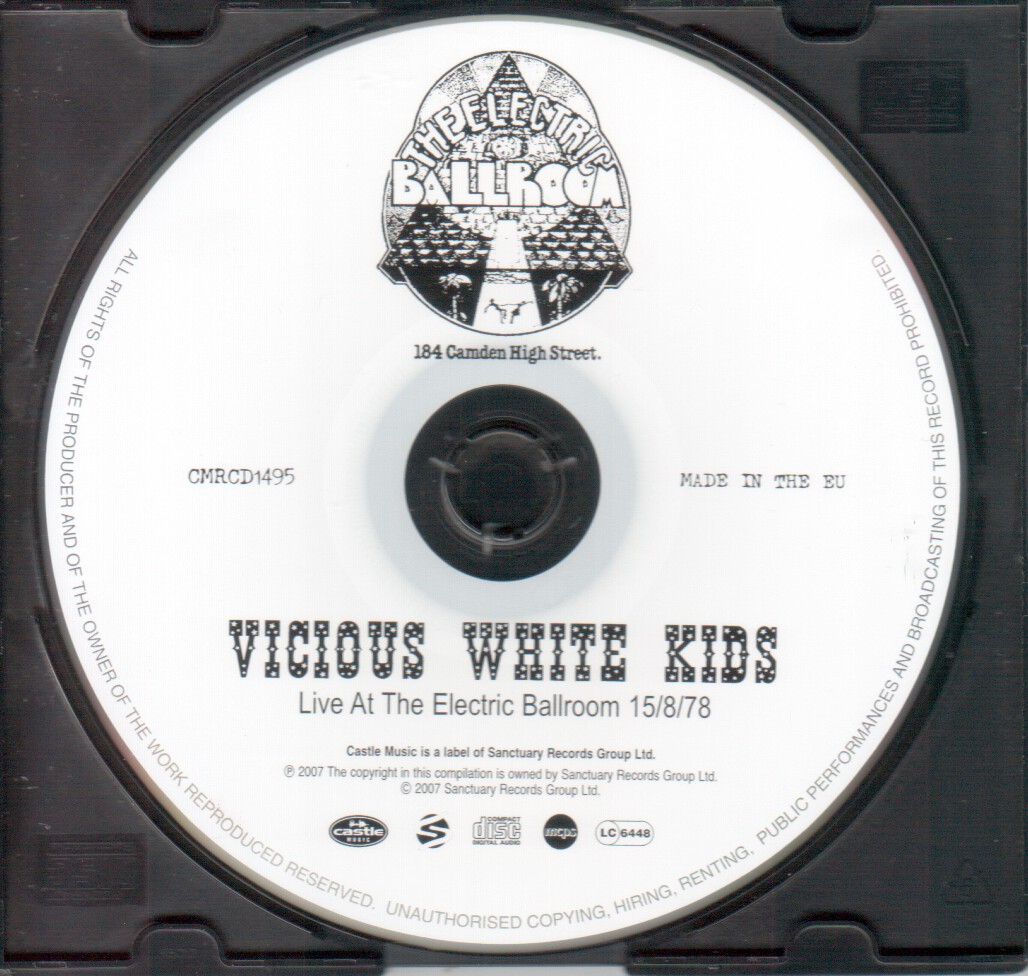 NMTB Player
CD Search