1370

No 1370 Brunel University, Uxbridge, December 16th 1977. (new Audio Upgrade).

Recording Label: ?
Running Time: 65mins 20secs.
Year: 1977

ISMN: ?
Recording Company Code: ?
Quality: 8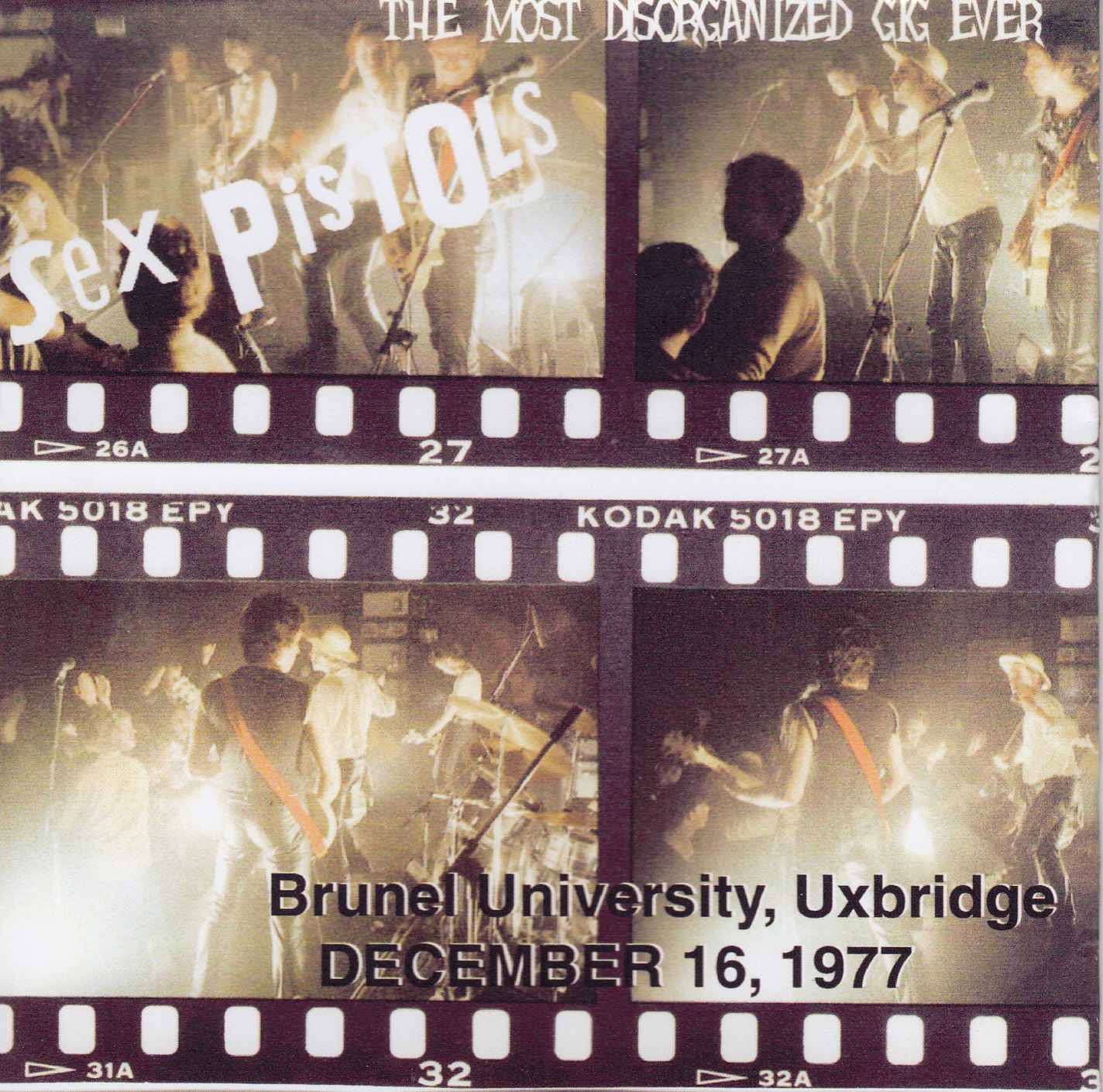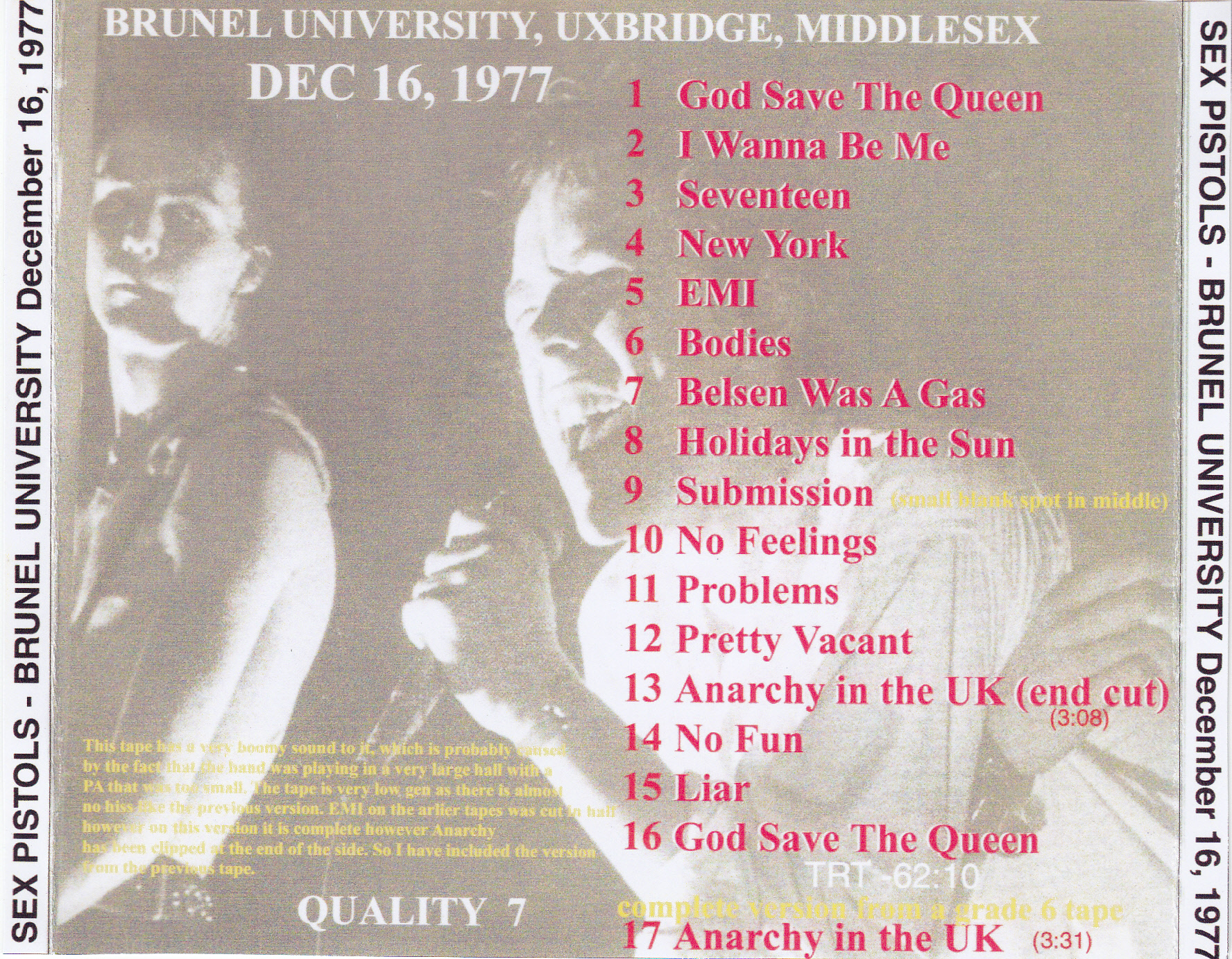 Â
This is a good quality upgraded recording from the opening night on the Never Mind the Bans Tour. This was recorded at the Brunel University, Uxbridge on the 17th of December 1977. This is the complete gig. This new recording comes with great artwork. This is the same recording as No 1387 but has different artwork. (Thanks Herve).
Track names:
1. God Save the Queen.
2. I wanna be me.
3. Seventeen.
4. New York.
5. EMI.
6. Bodies.
7. Belson was a Gas.
8. Holidays in the Sun.
9. Submission.
10. No feelings.
11. Problems.
12. Pretty Vacant.
13. Anarchy in the crowd.
14. No fun.
15. Liar.
16. God Save the Queen.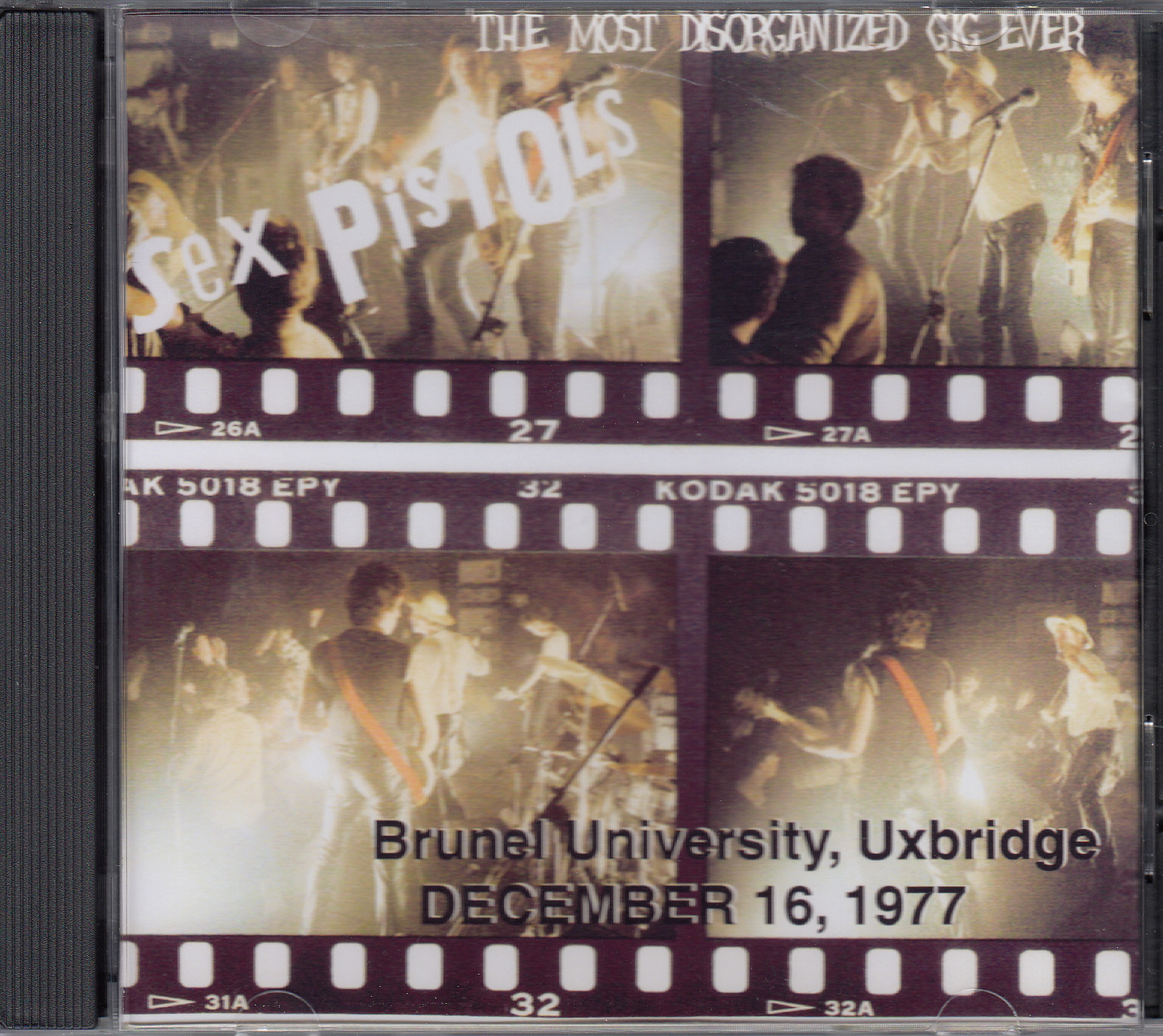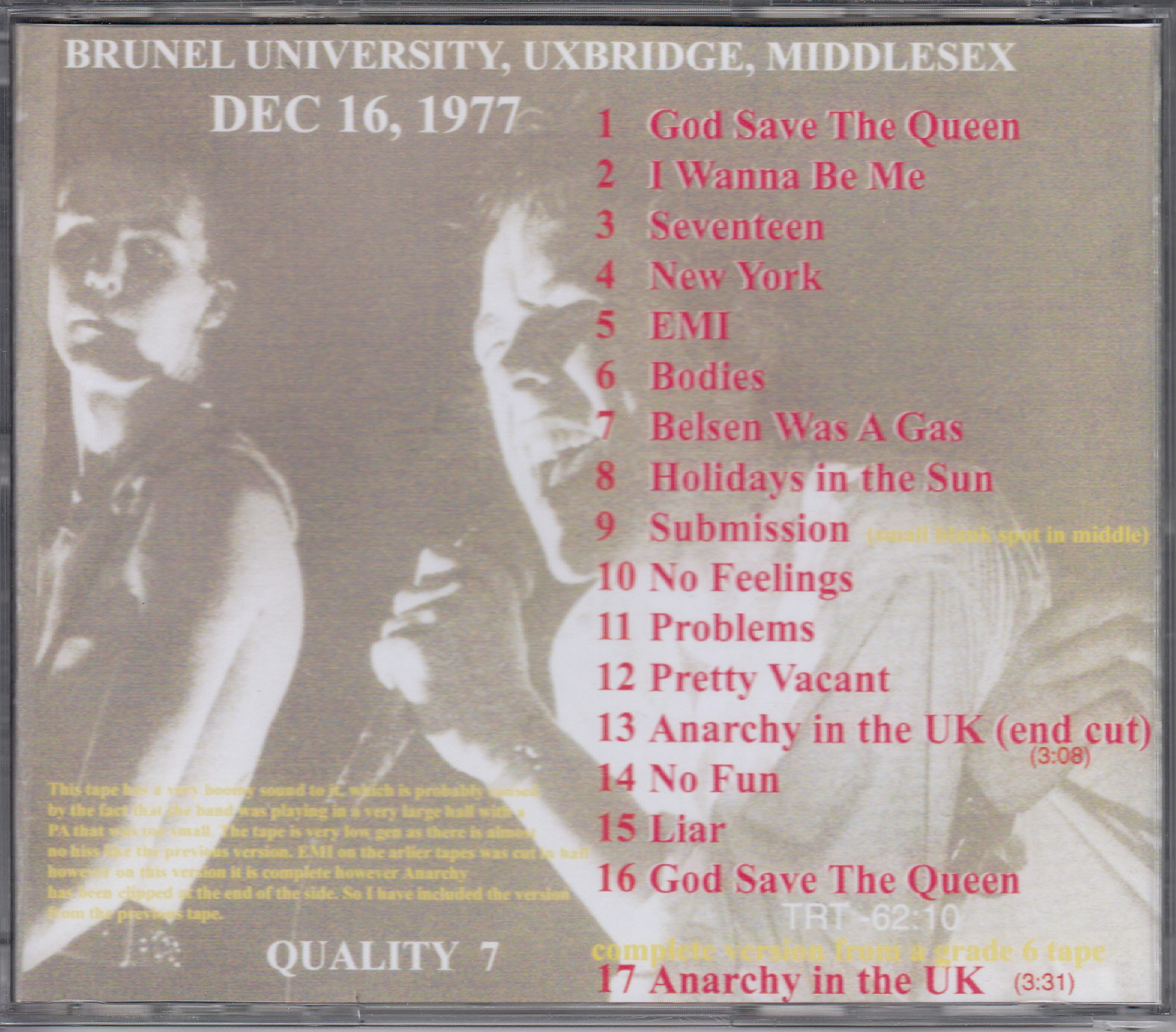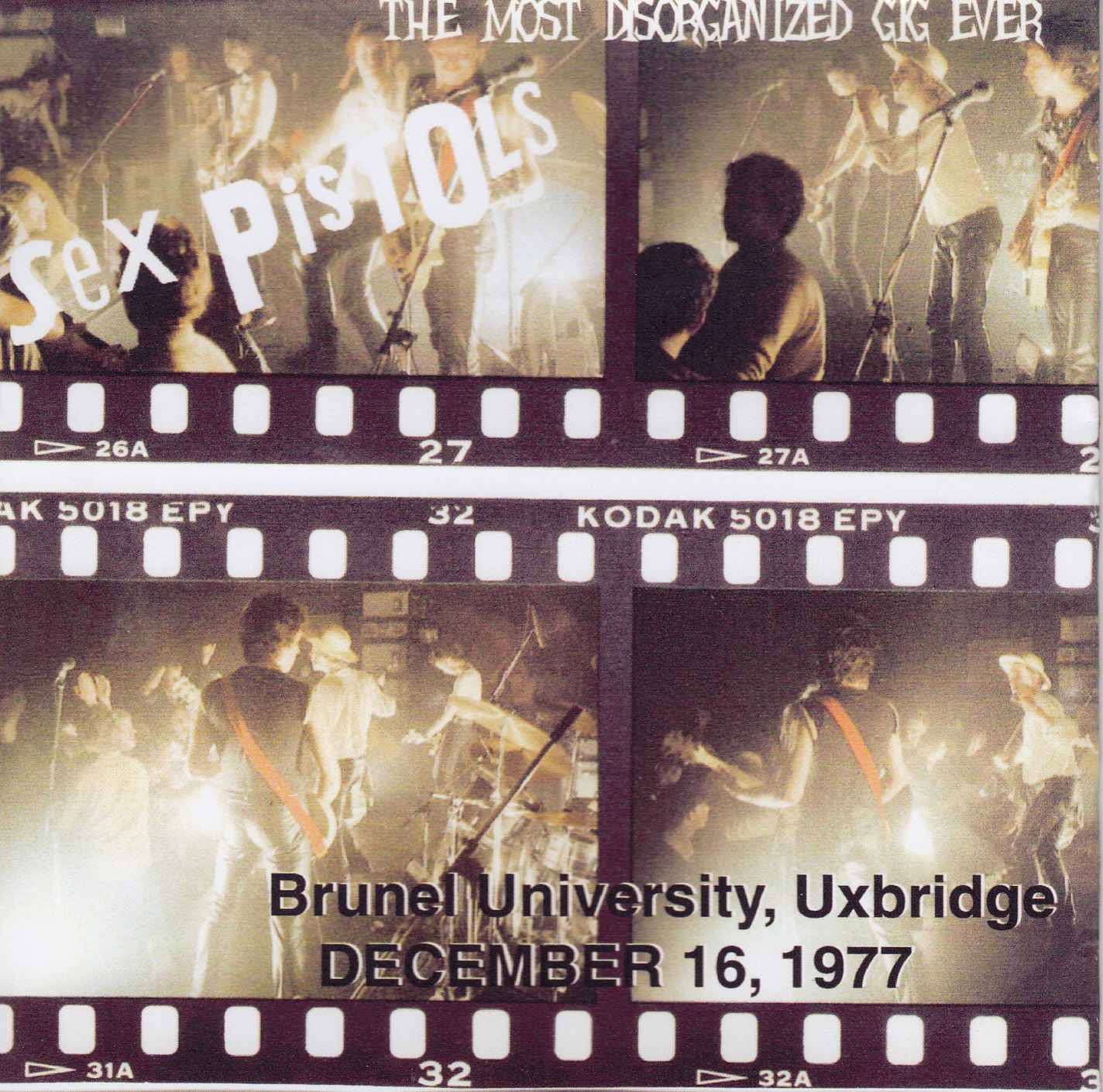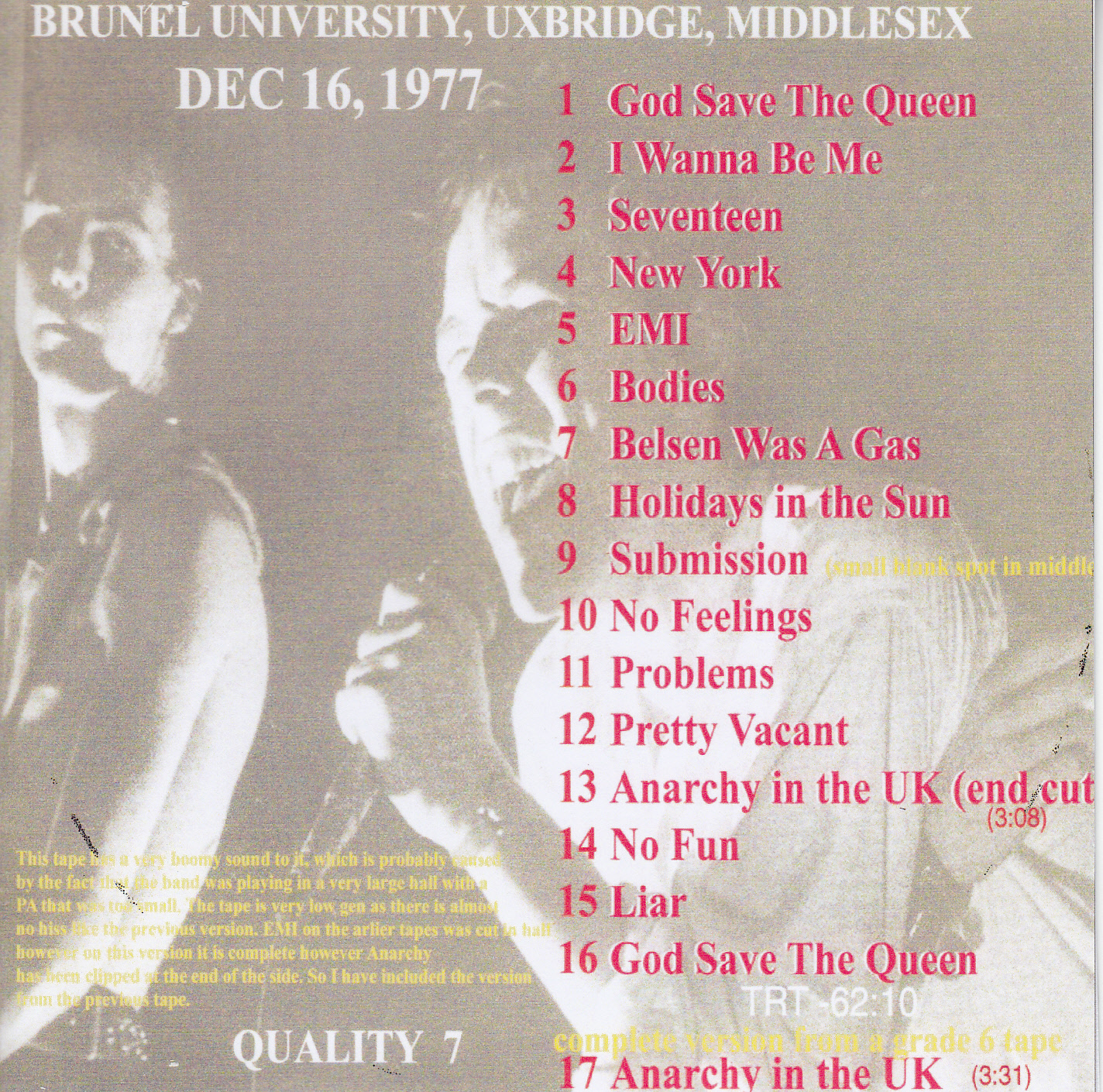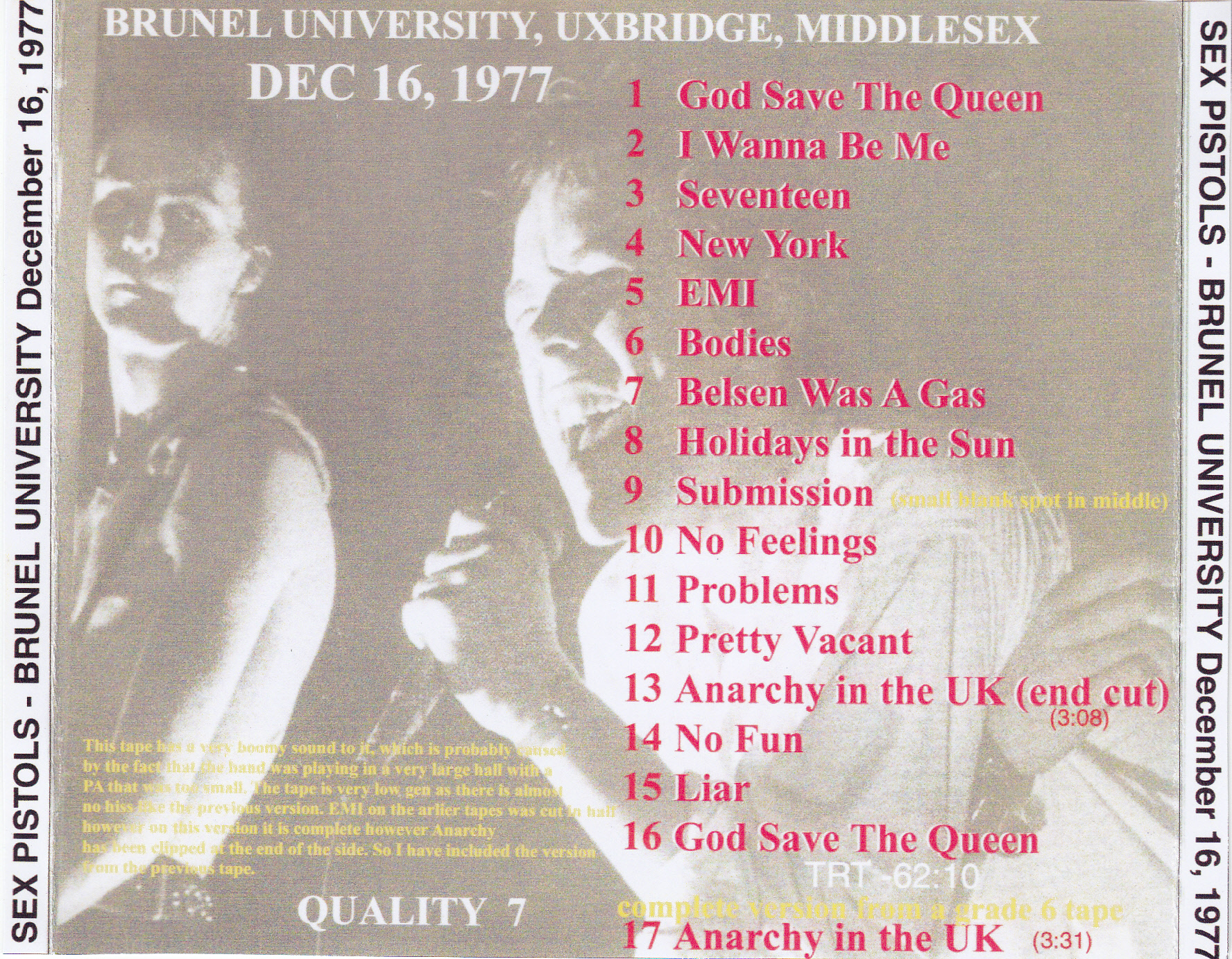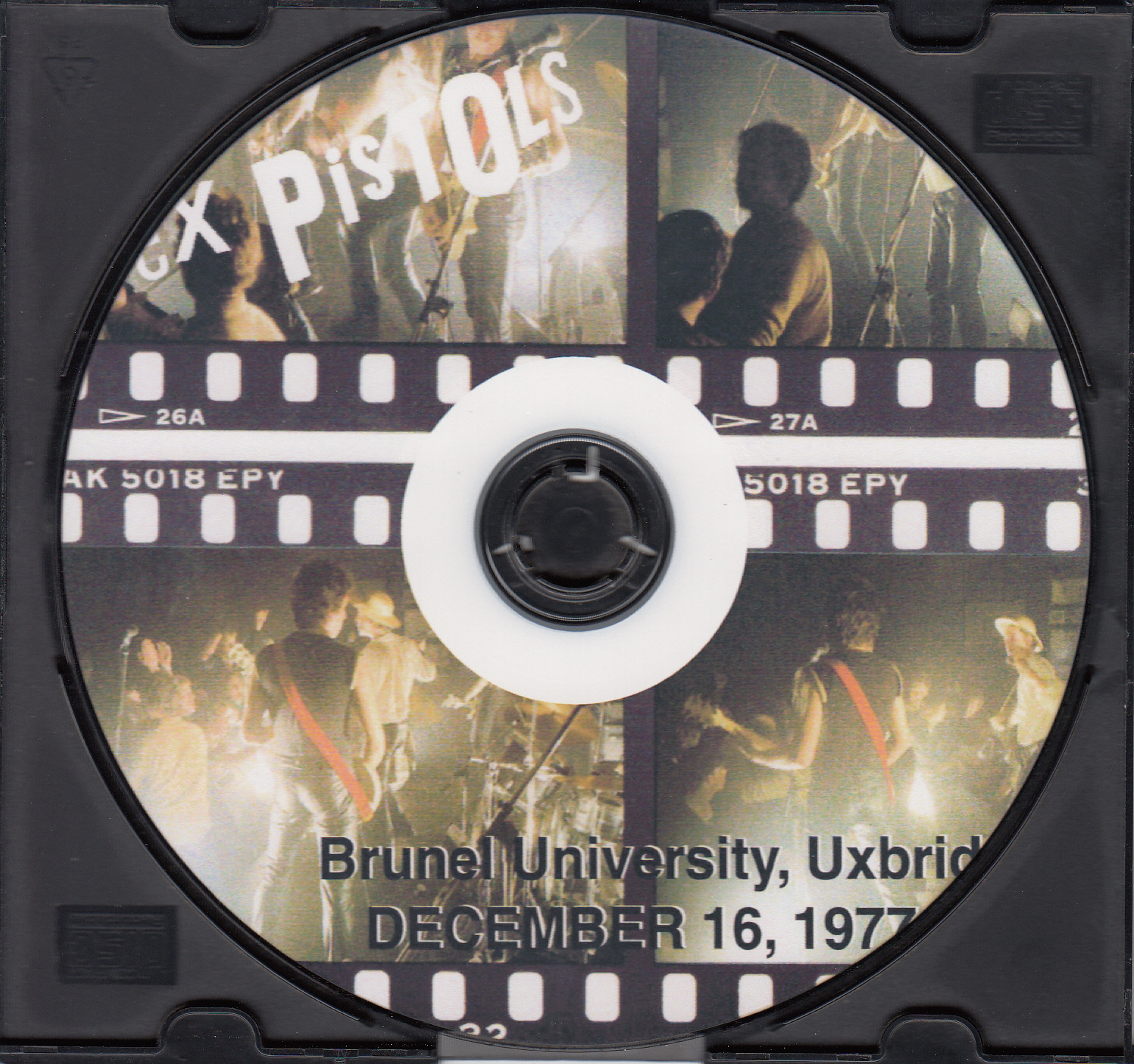 NMTB Player
CD Search