1627

No 1627 Anarchy in the UK tour 1976. (Promo).

Recording Label: ?
Running Time: 69mins 12 secs.
Year: 2017

ISMN: 5521474171432
Recording Company Code: 41375
Quality: 9
This is a high quality Promo CD from Japan but made in the USA complete with spelling mistakes on the cover. Its from the night of the 9th Dec 1976 at the Electric Circus Manchester UK. This is a one disc recording but does have the Pistols and the Clash recordings on the one disc.
This comes with very high quality artwork even with the spelling mistaked. The recording is also a very high 9. The disc and cover are marked "For promo use only" whatever that means but i have never seen another one.
Thanks Japanese Ebay.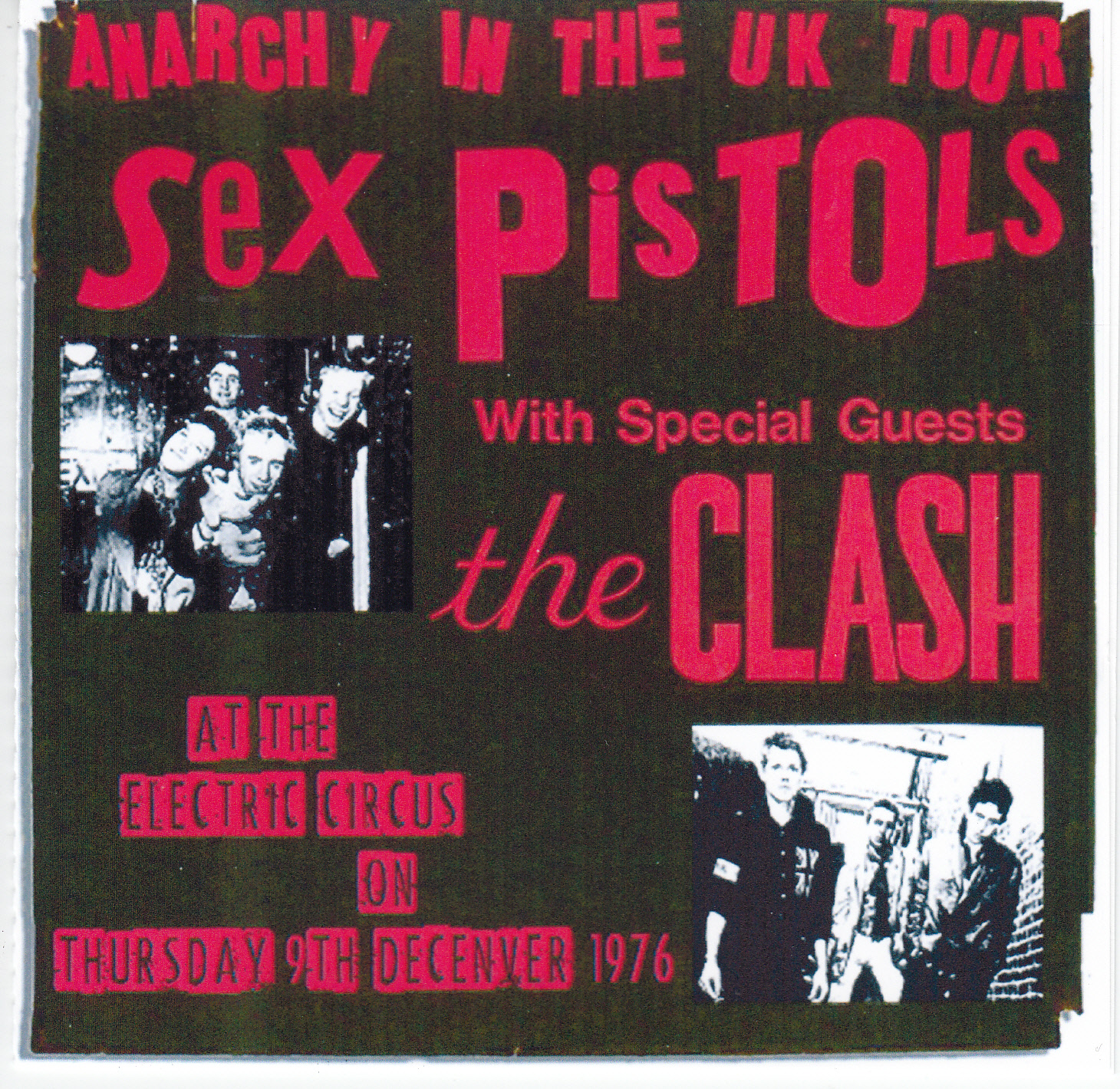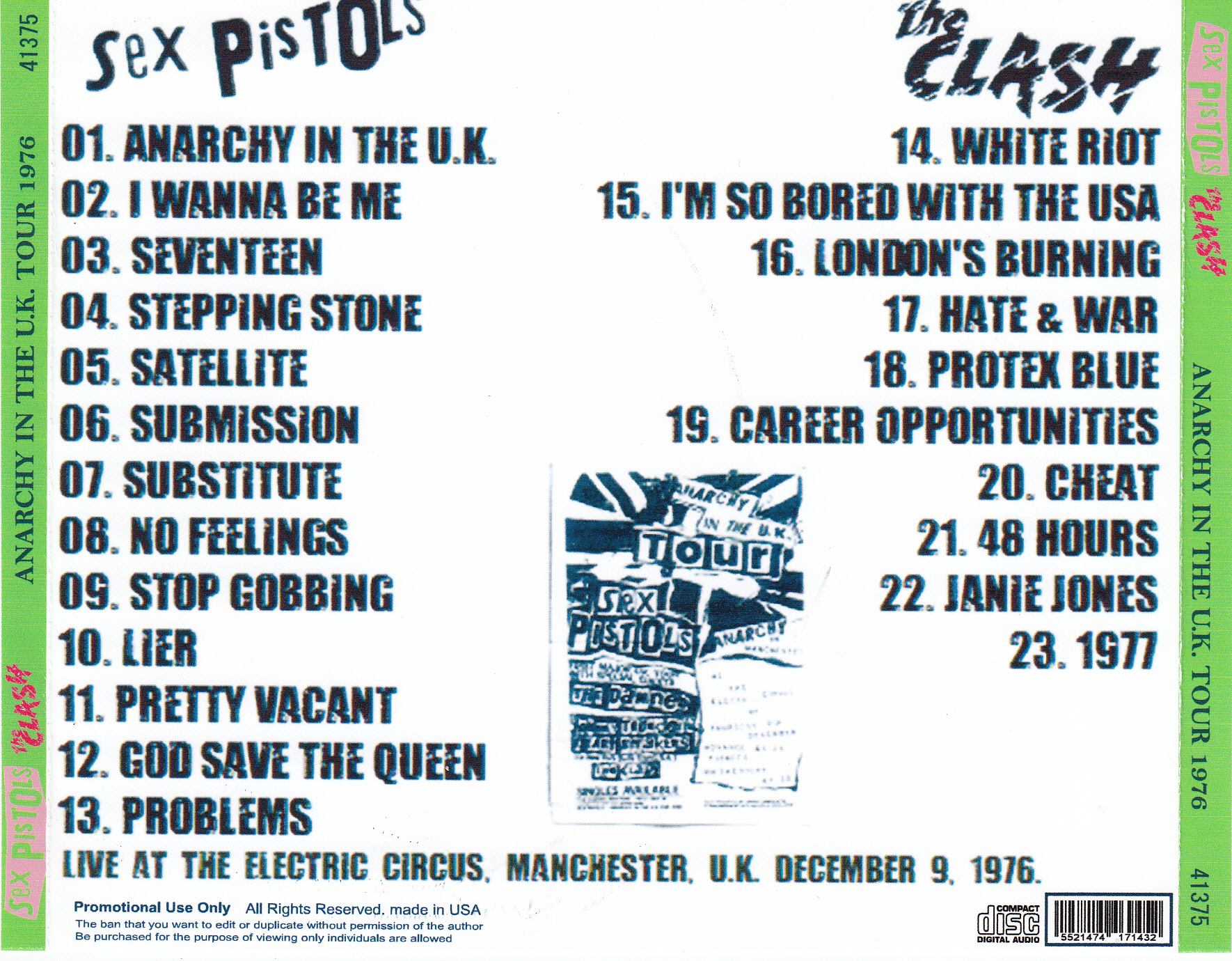 Track names:
Sex Pistols Live Manchester Electric Circus 09/12/76.
1. Anarchy in the Uk.
2. I wanna be me.
3. New York.
4. Seventeen.
5. Stepping Stone.
6. Satellite.
7. Submission.
8. Substitute.
9. No Feelings.
10. Liar.
11. Pretty Vacant.
12. God Save the Queen.
11. No Fun.
12. Substitute.
13. Problems.
The Clash Manchester Elecrtic Circus 09/12/76.
14. White riot.
15. Bored with the USA.
16. Londons Burning.
17. Hate and War.
18. Protex Blue.
19. Career oportunities.
20. Cheat.
21. 48 Hours.
22. Janie Jones.
23. 1977.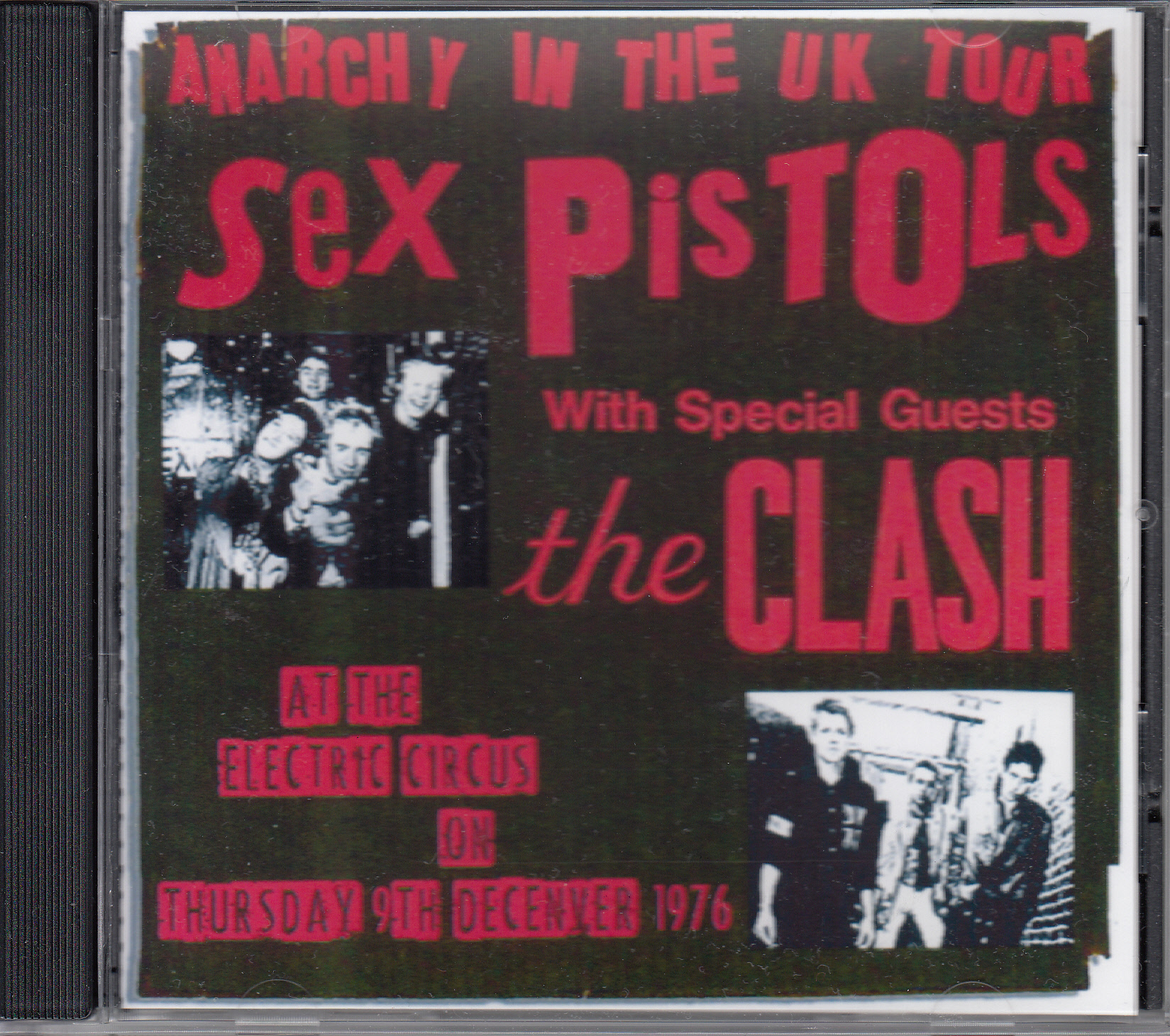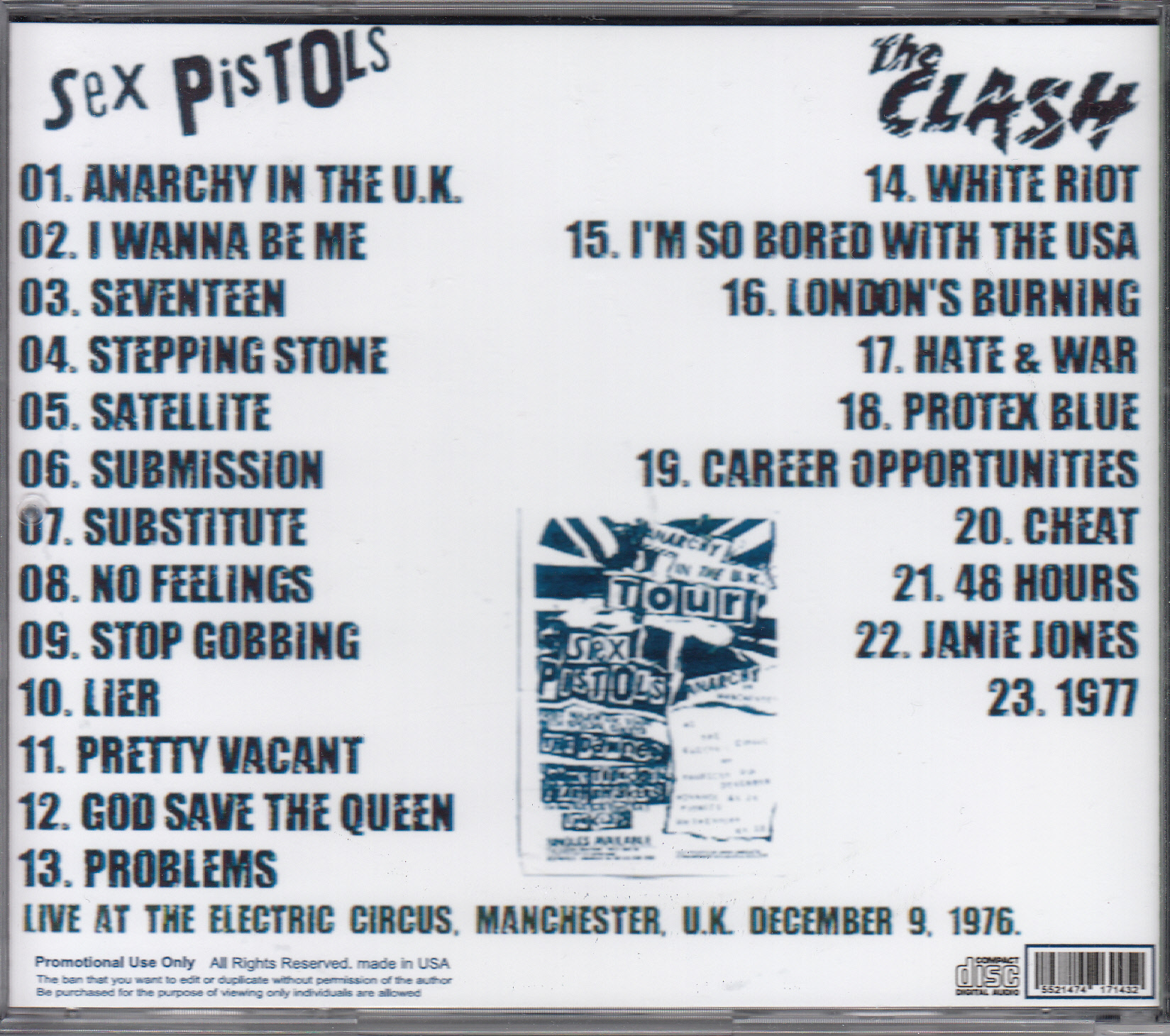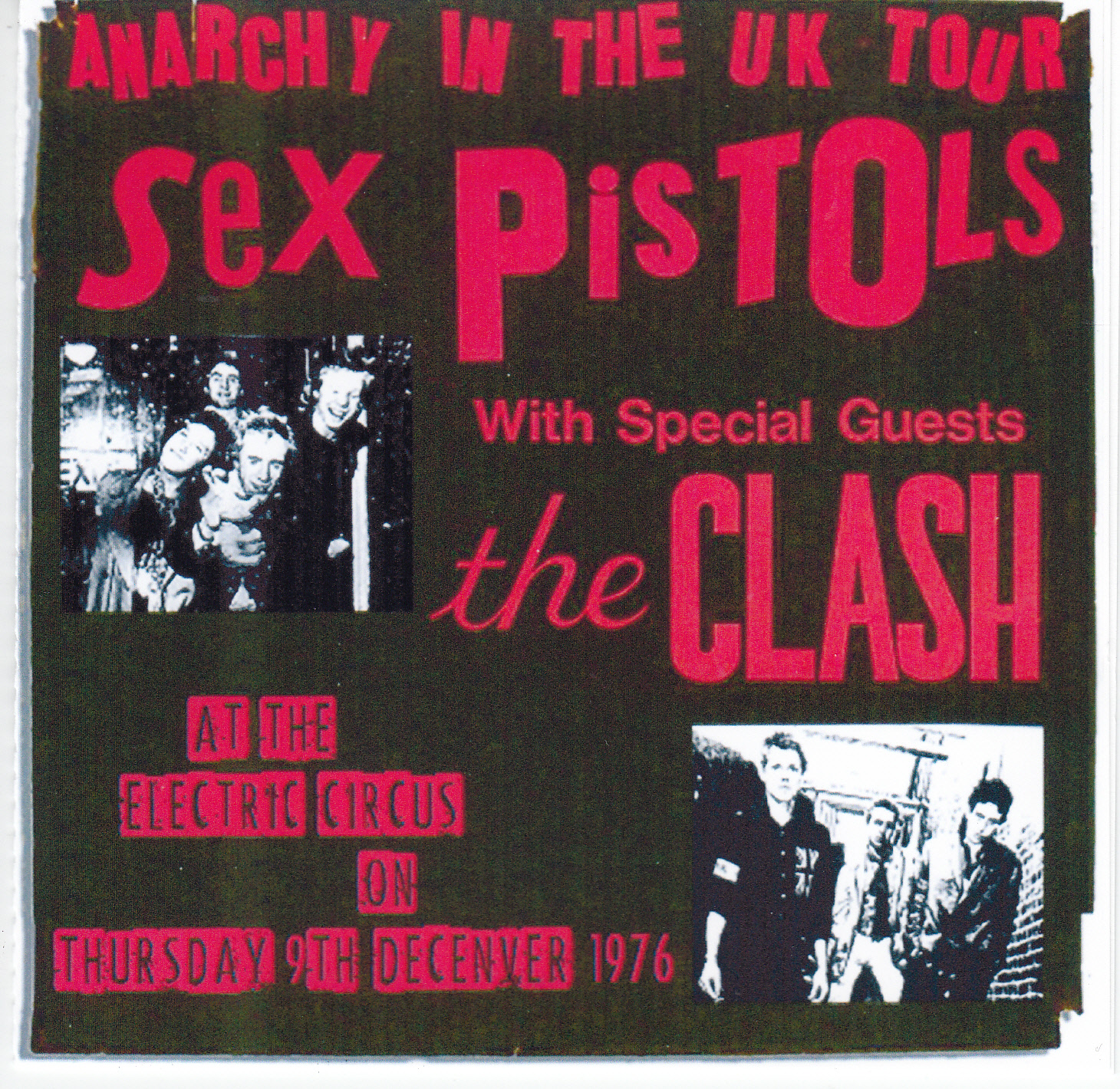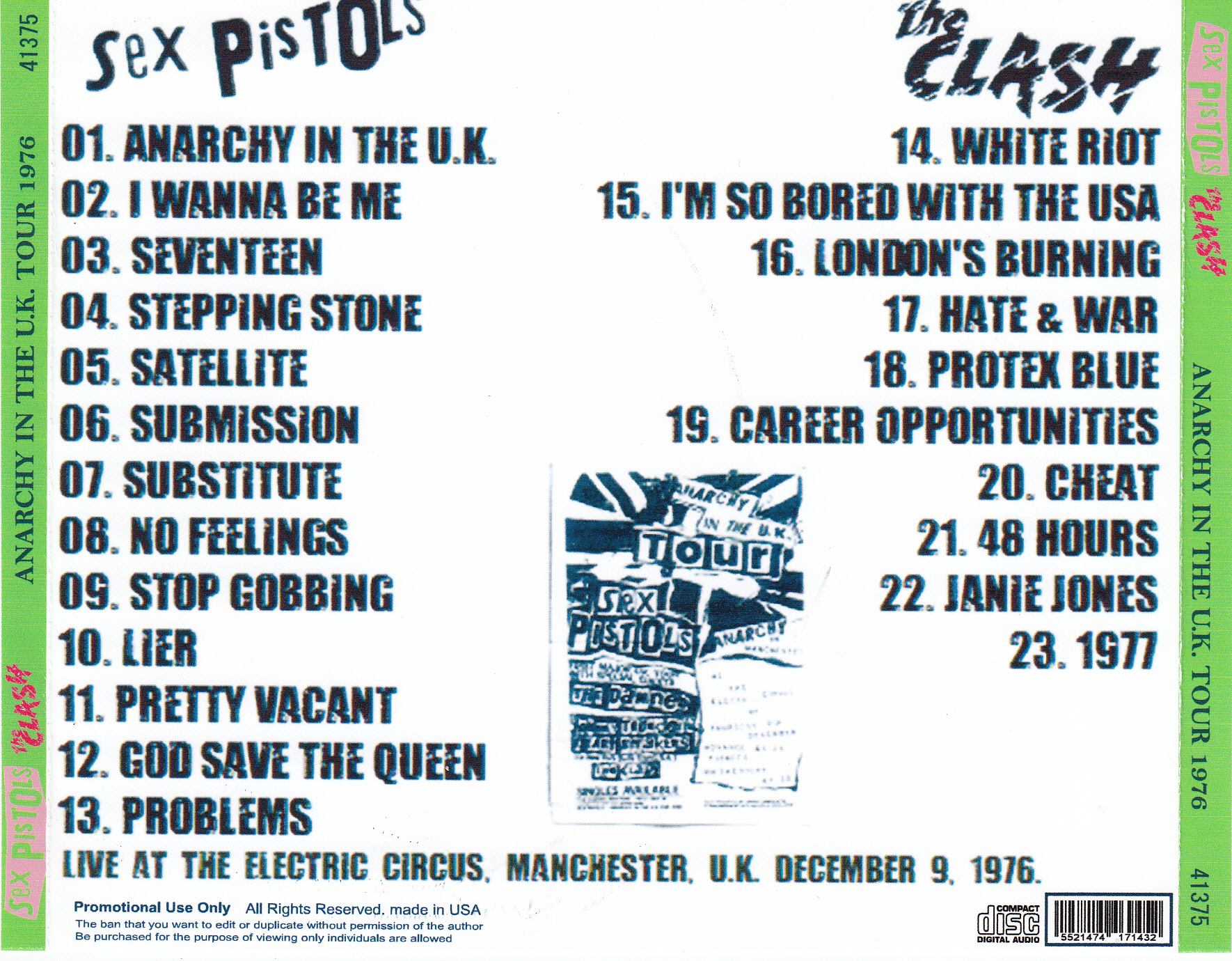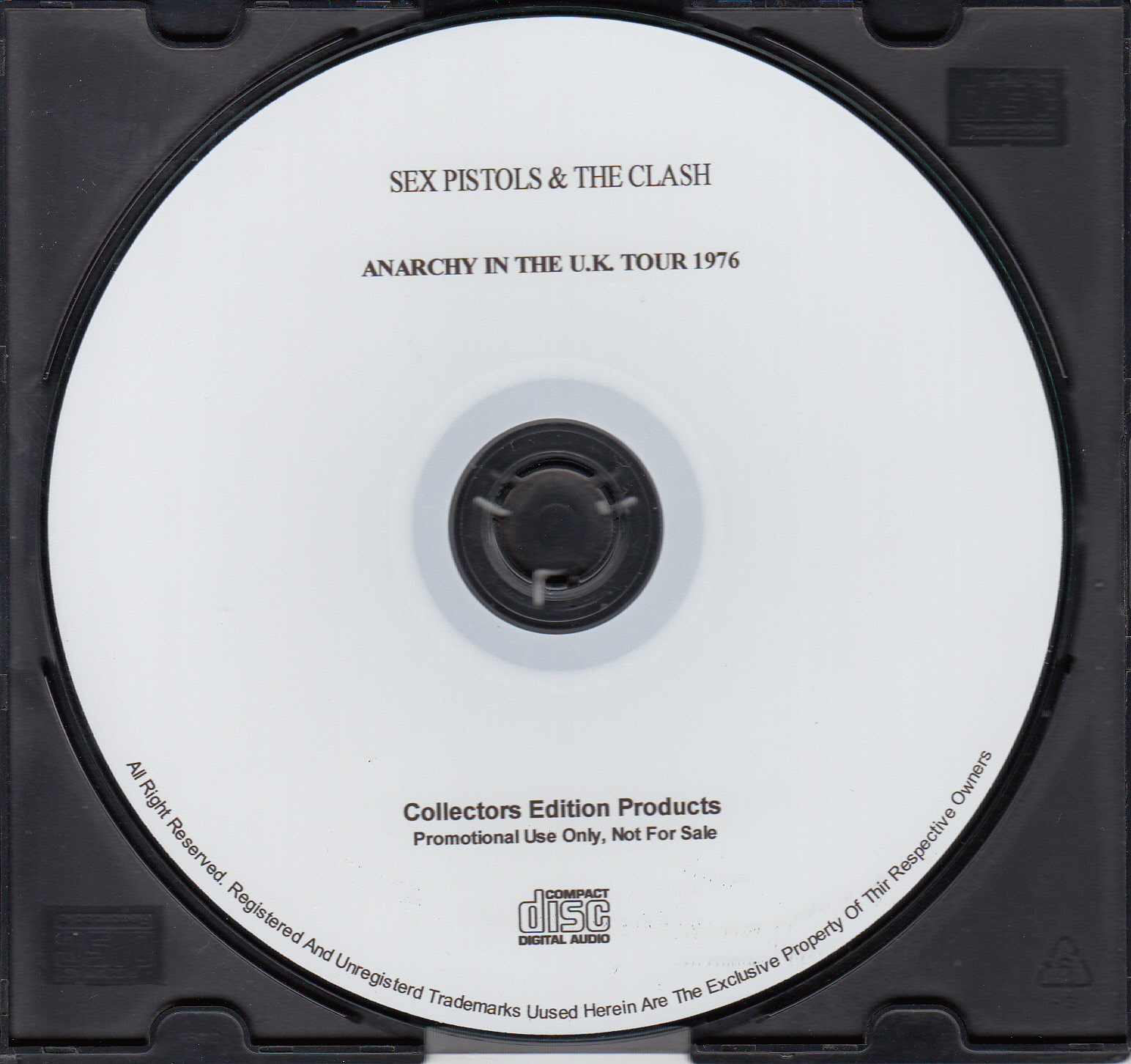 NMTB Player
CD Search