1623

No 1623 More Product (3 CD set).

Recording Label: Sex Pistols Residuals.
Running Time: Disc 1: 41mins 33secs. Disc 2: 48mins 56secs. Disc 3: 53mins 12secs.
Year: 2017

ISMN: 602557328424
Recording Company Code: LC 01846
Quality: 10
'Some Product' was a compilation of 1976-1978 Sex Pistols radio interviews released as an album in July 1979. This reissue has been expanded into a 3CD set by including the BBC Radio 1 "Rock On" interview from 1977 (CD2) and two further previously unreleased Radio Forth & Radio Metro interviews from 1977 (CD3). This cones with in a high quality box with great artwork and 6 page information booklet.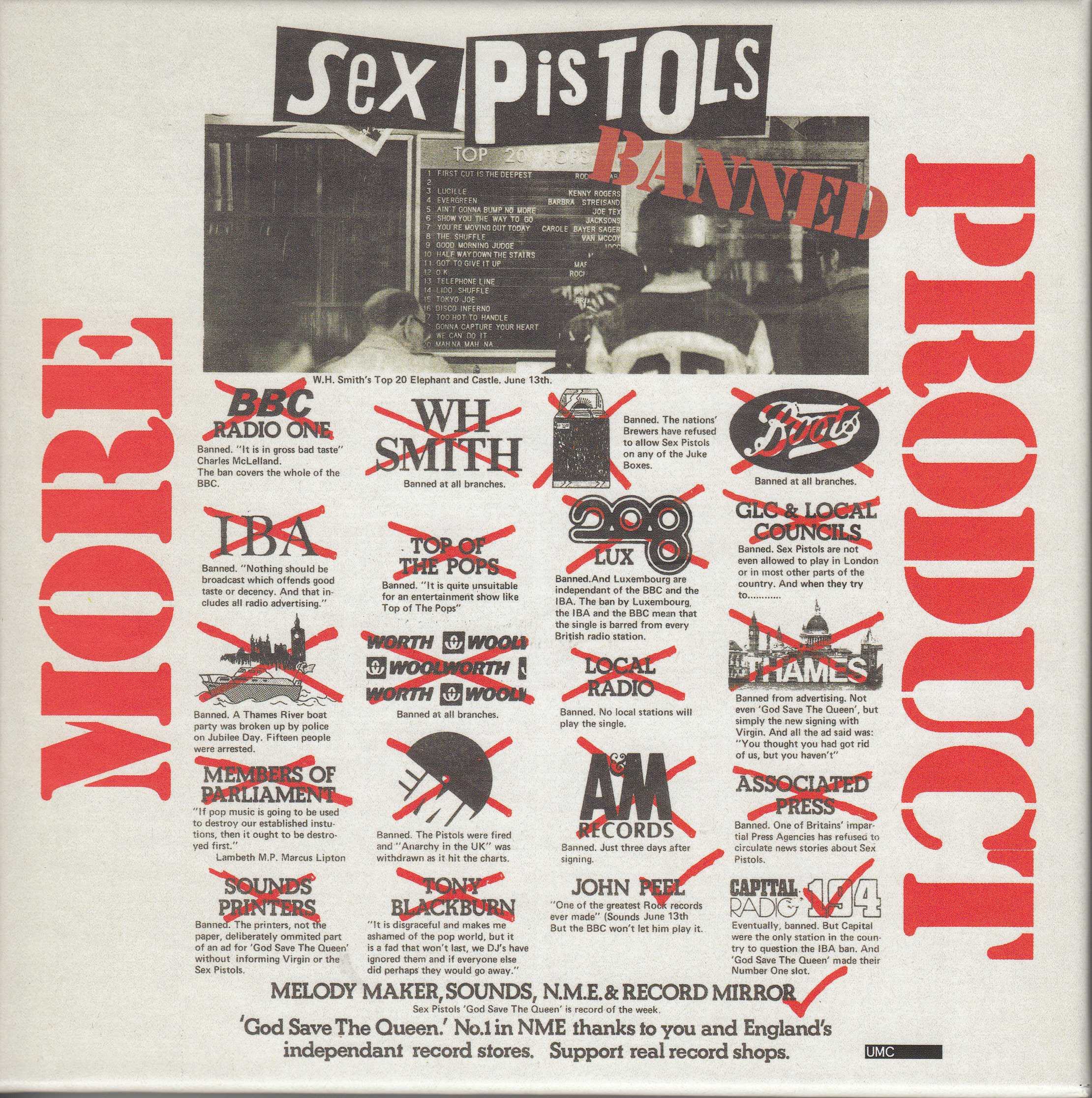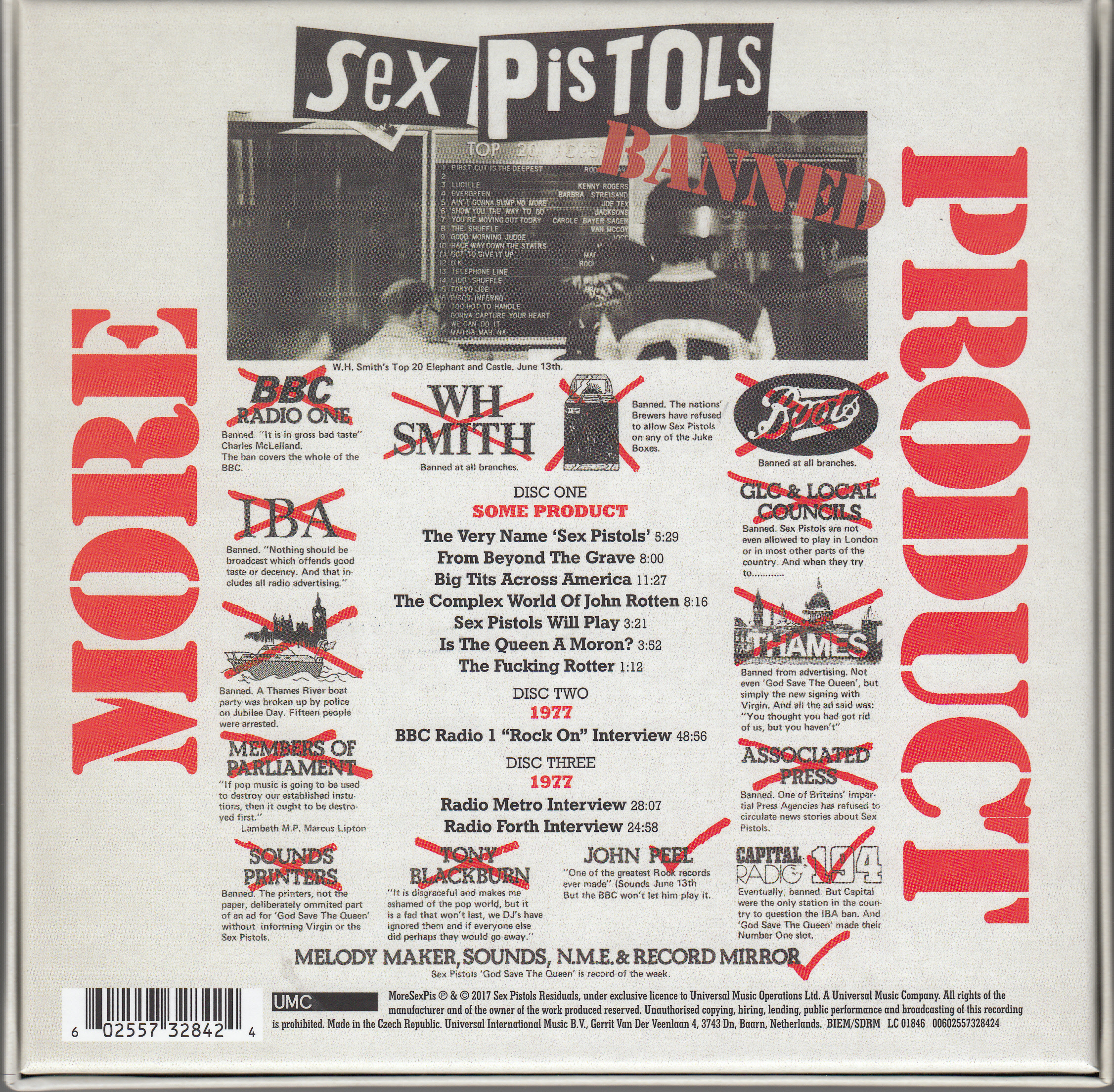 Album Tracks

DISC 1:
1. The Very Name 'Sex Pistols'
2. From Beyond the Grave
3. Big Tits Across America
4. The Complex World of John Rotten
5. Sex Pistols Will Play
6. Is the Queen a Moron?
7. The Fucking Rotter

DISC 2:
1. BBC Radio 1 - Rock on

DISC 3:
1. Radio Metro Interview
2. Radio Forth Interview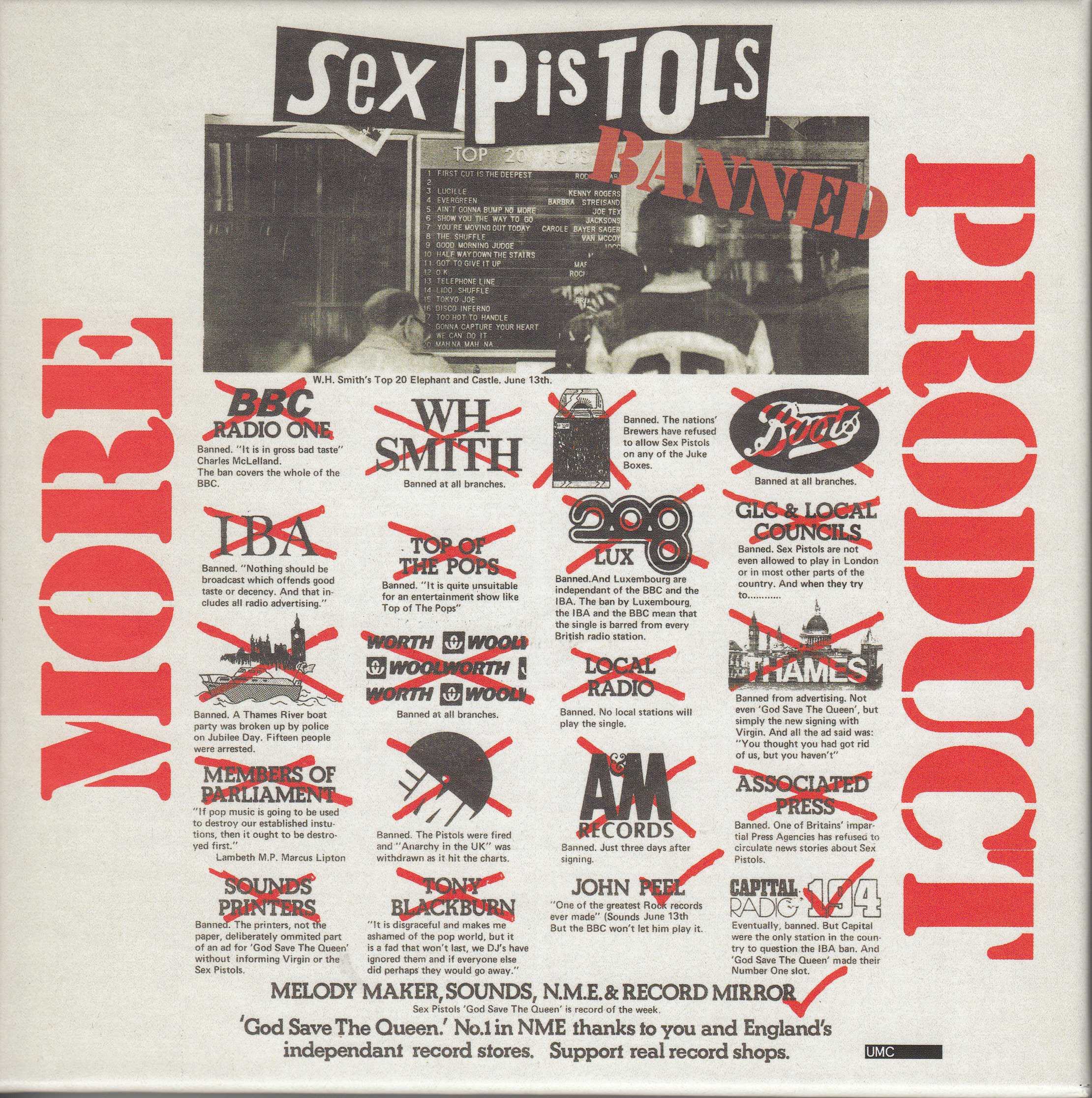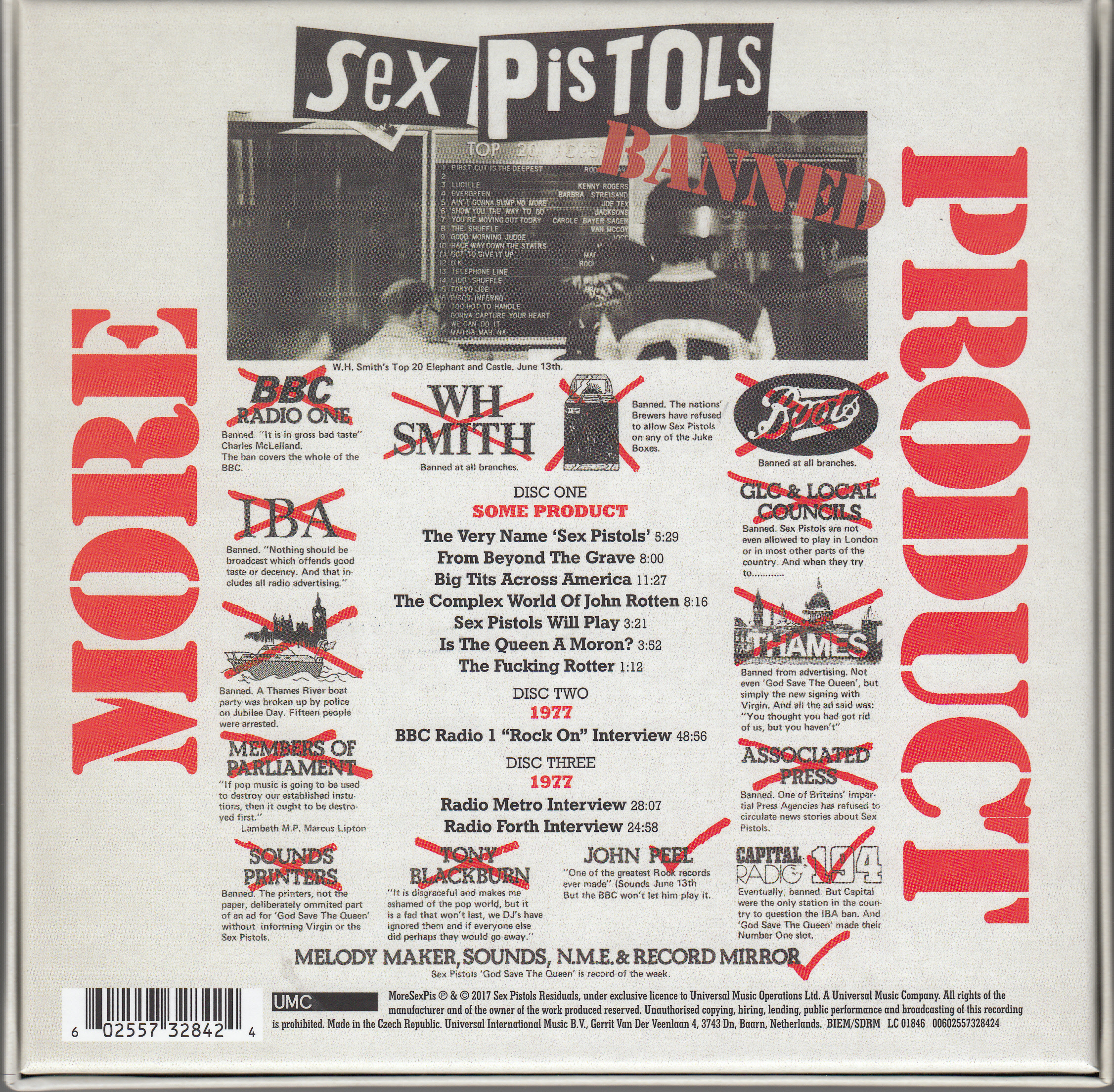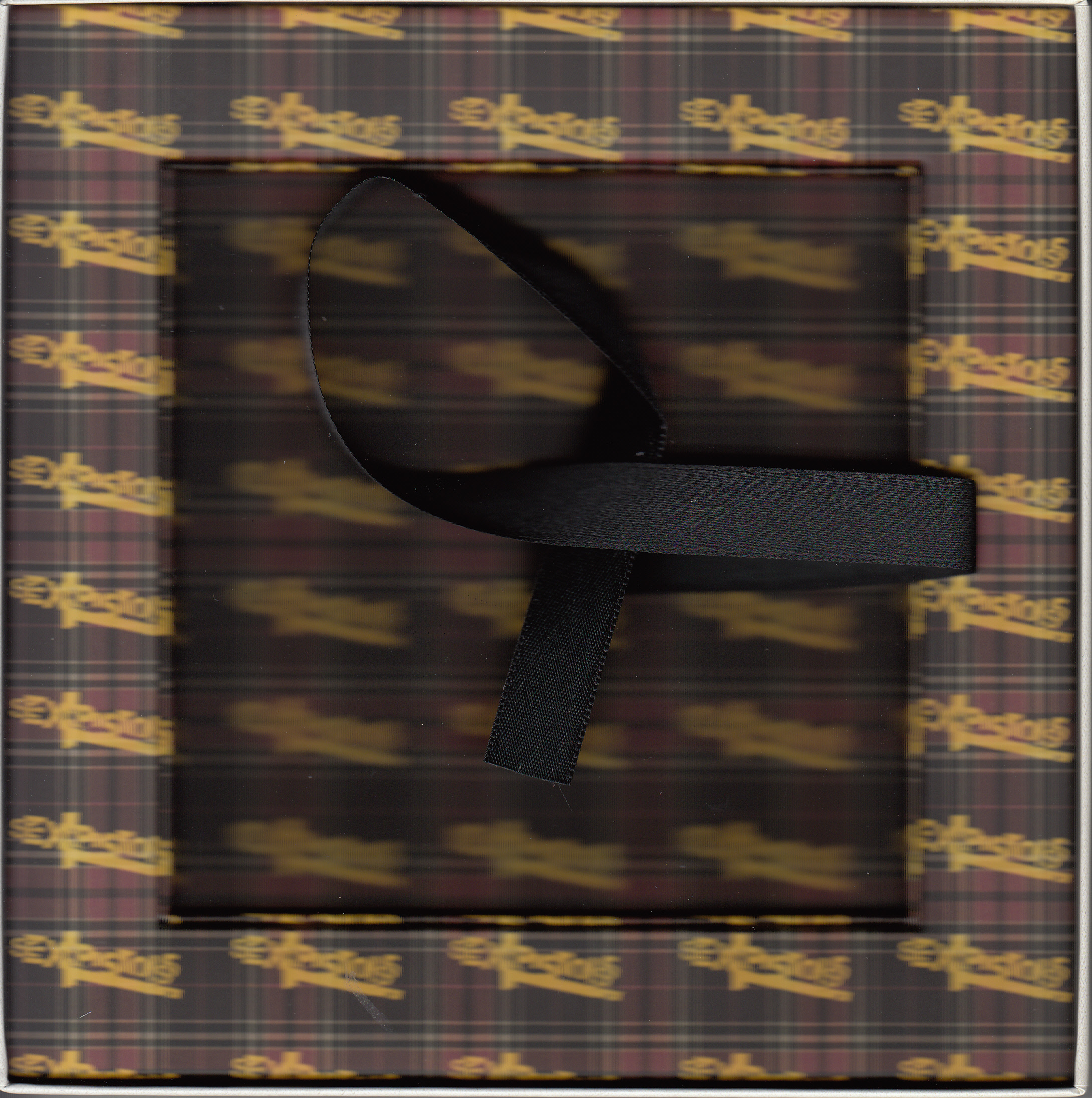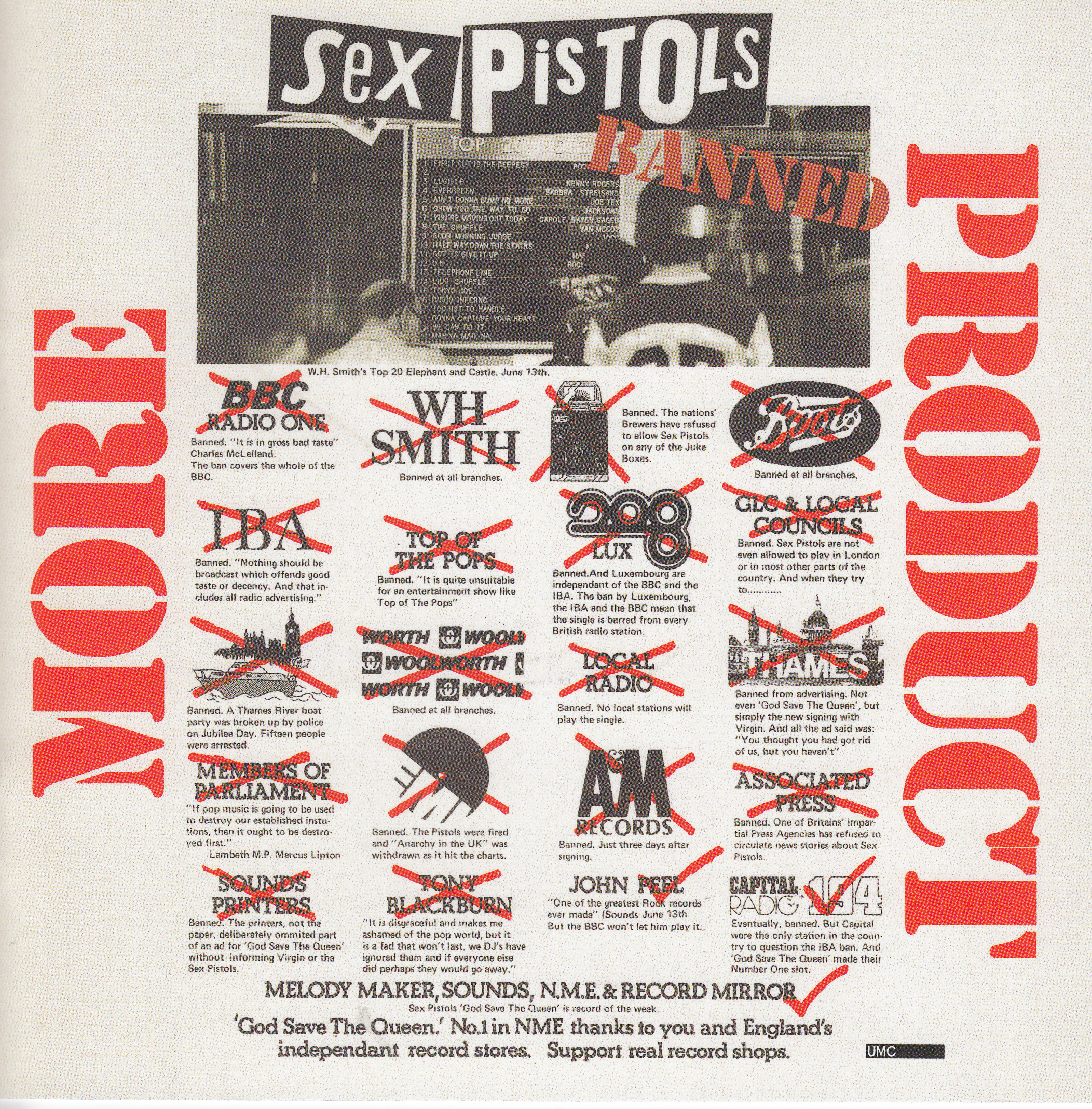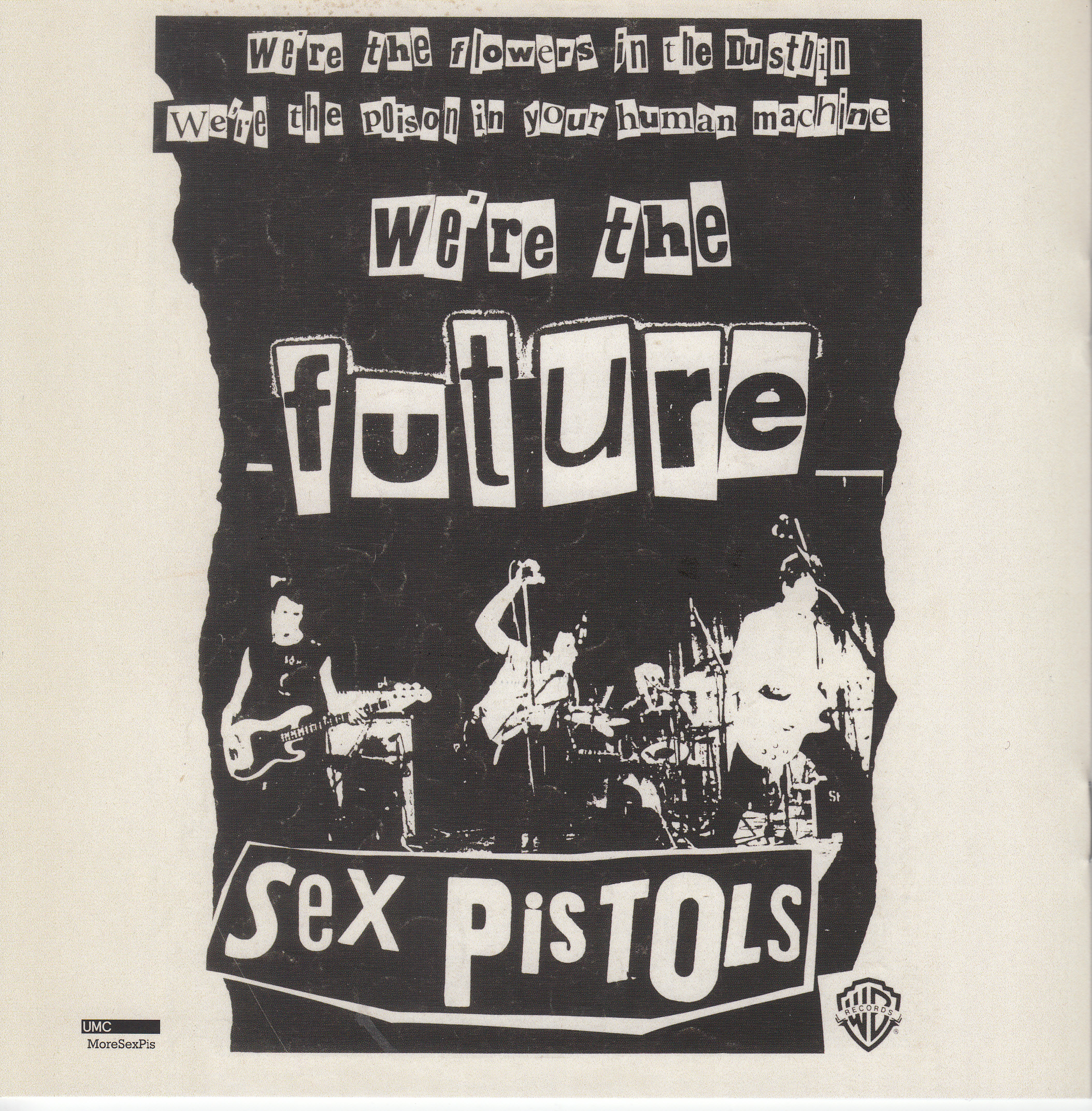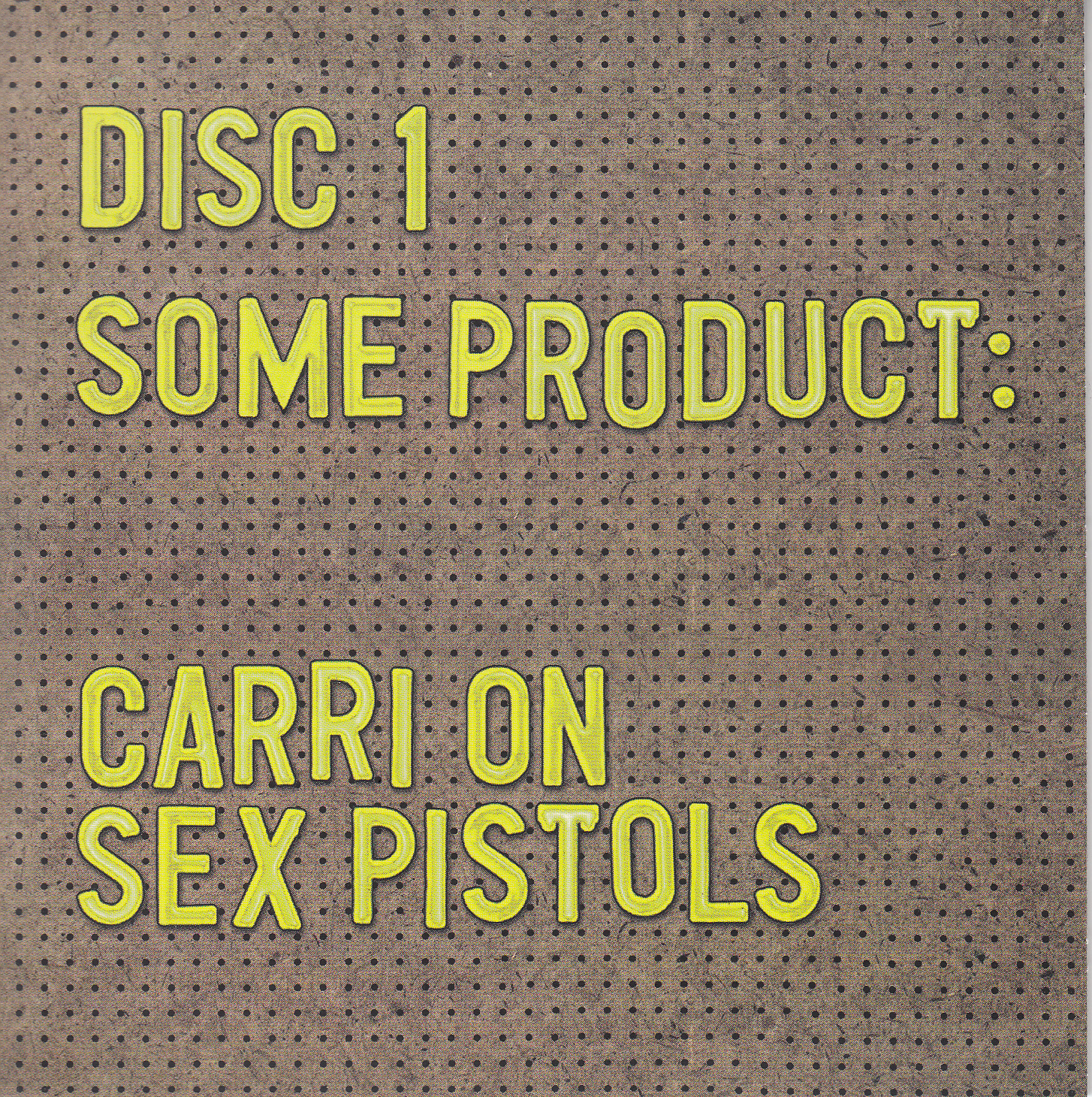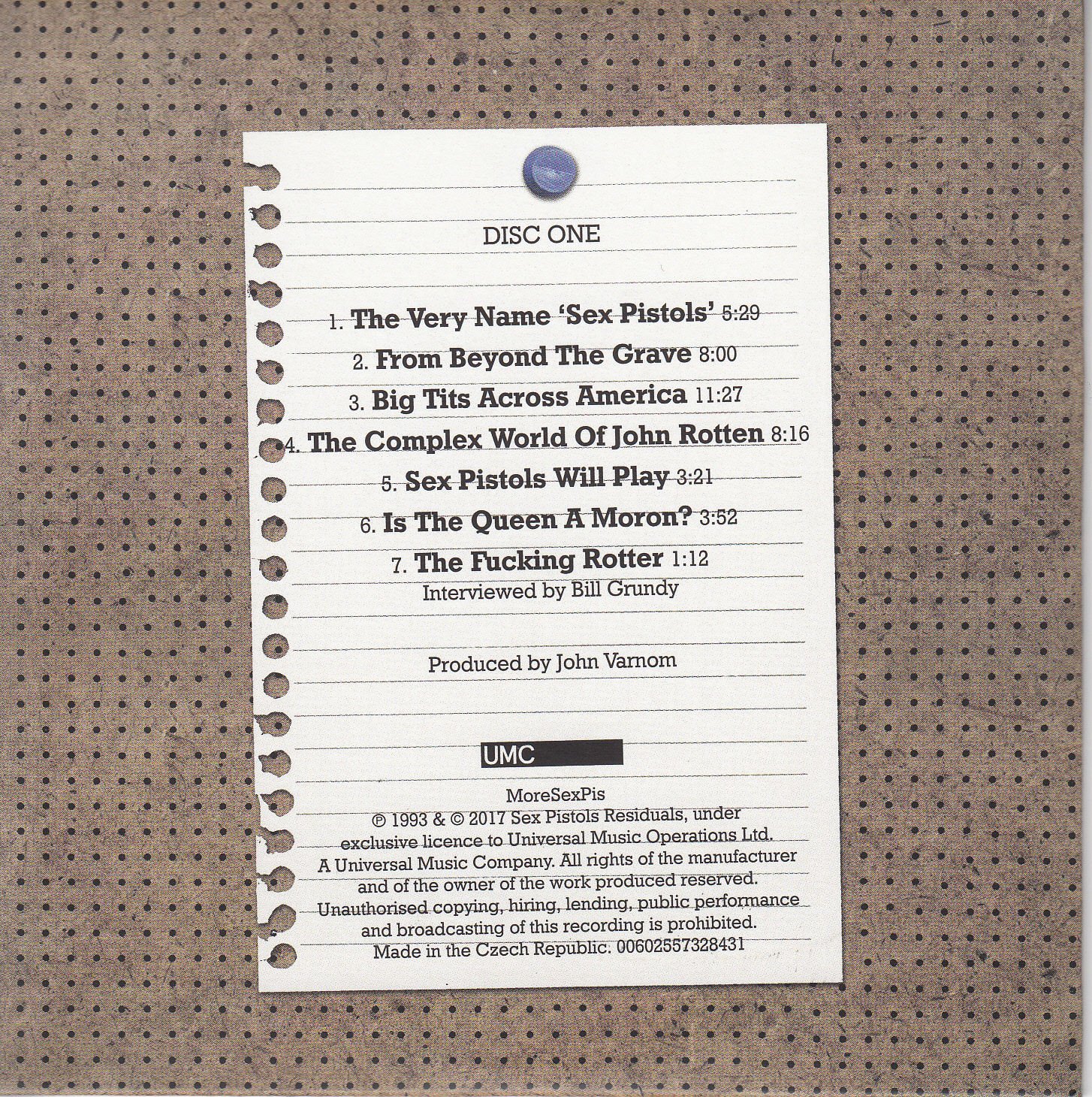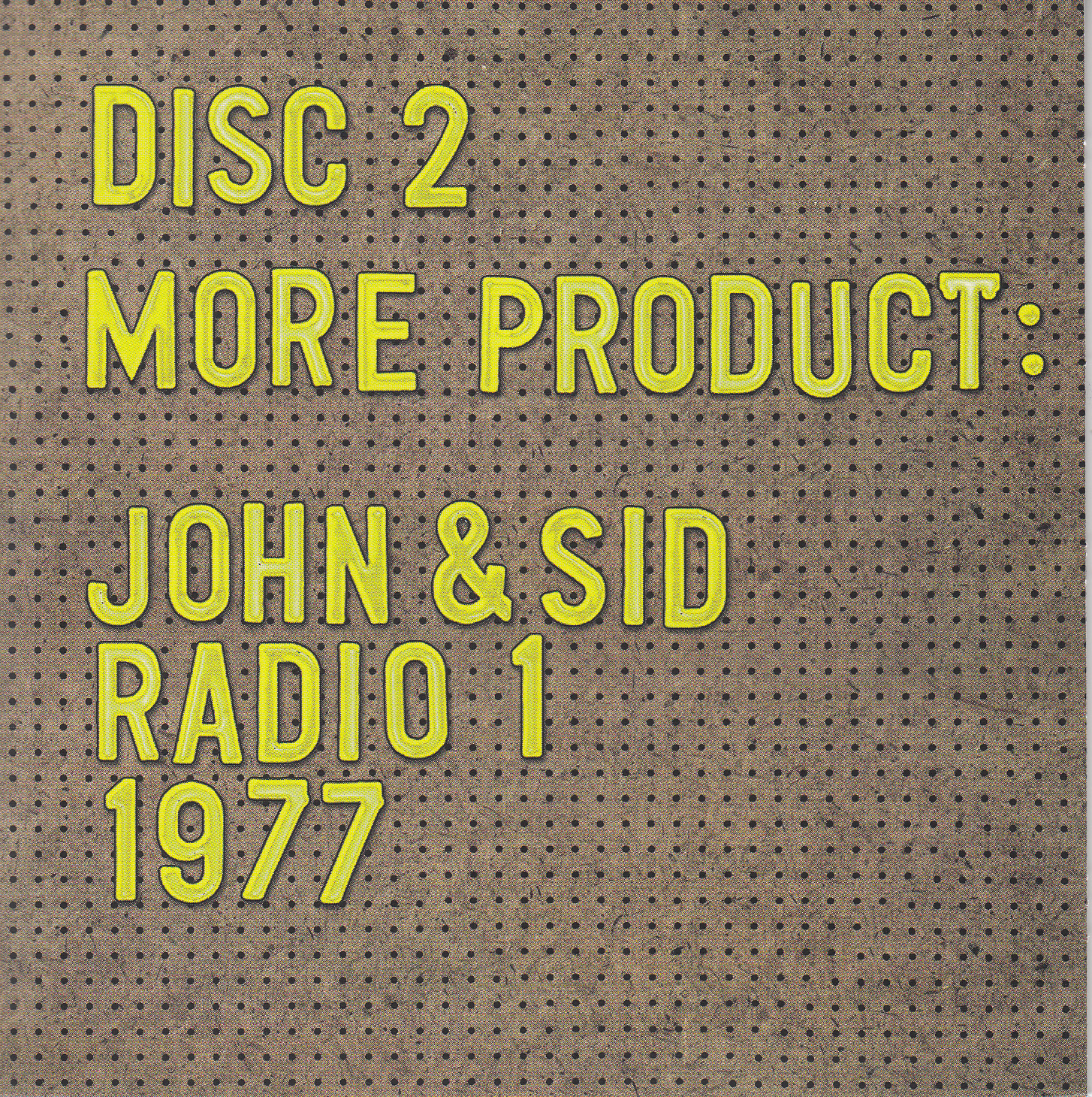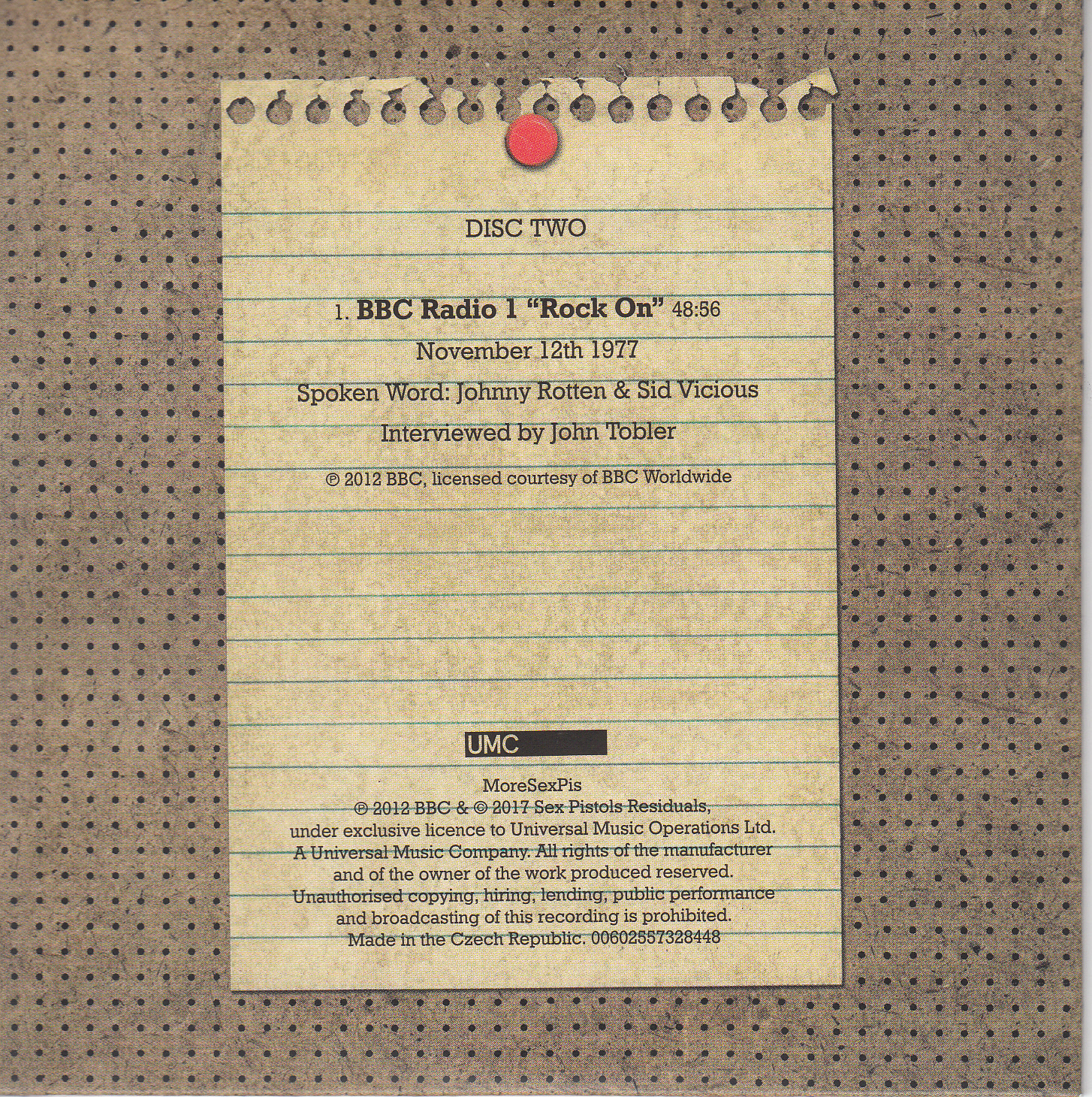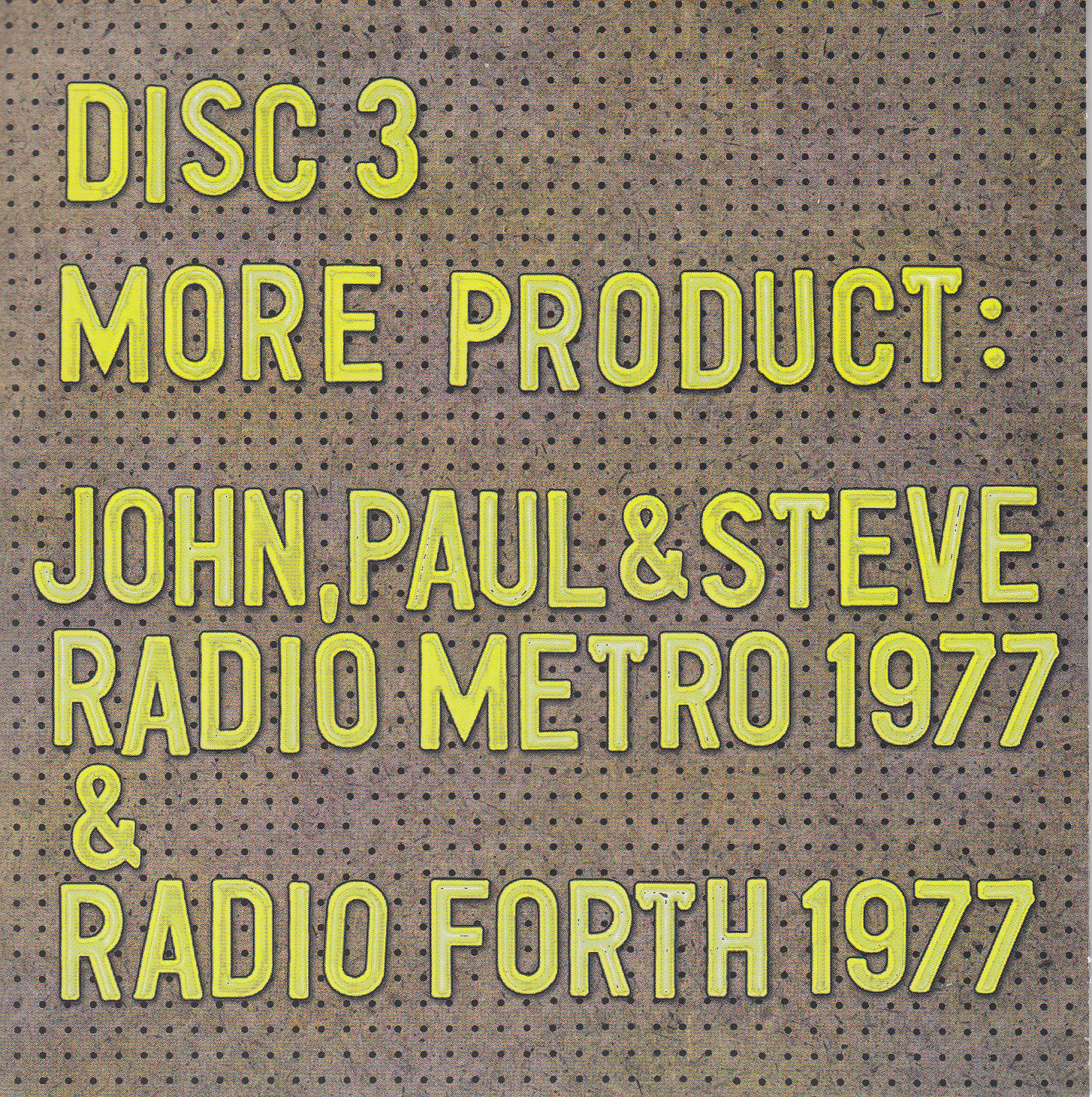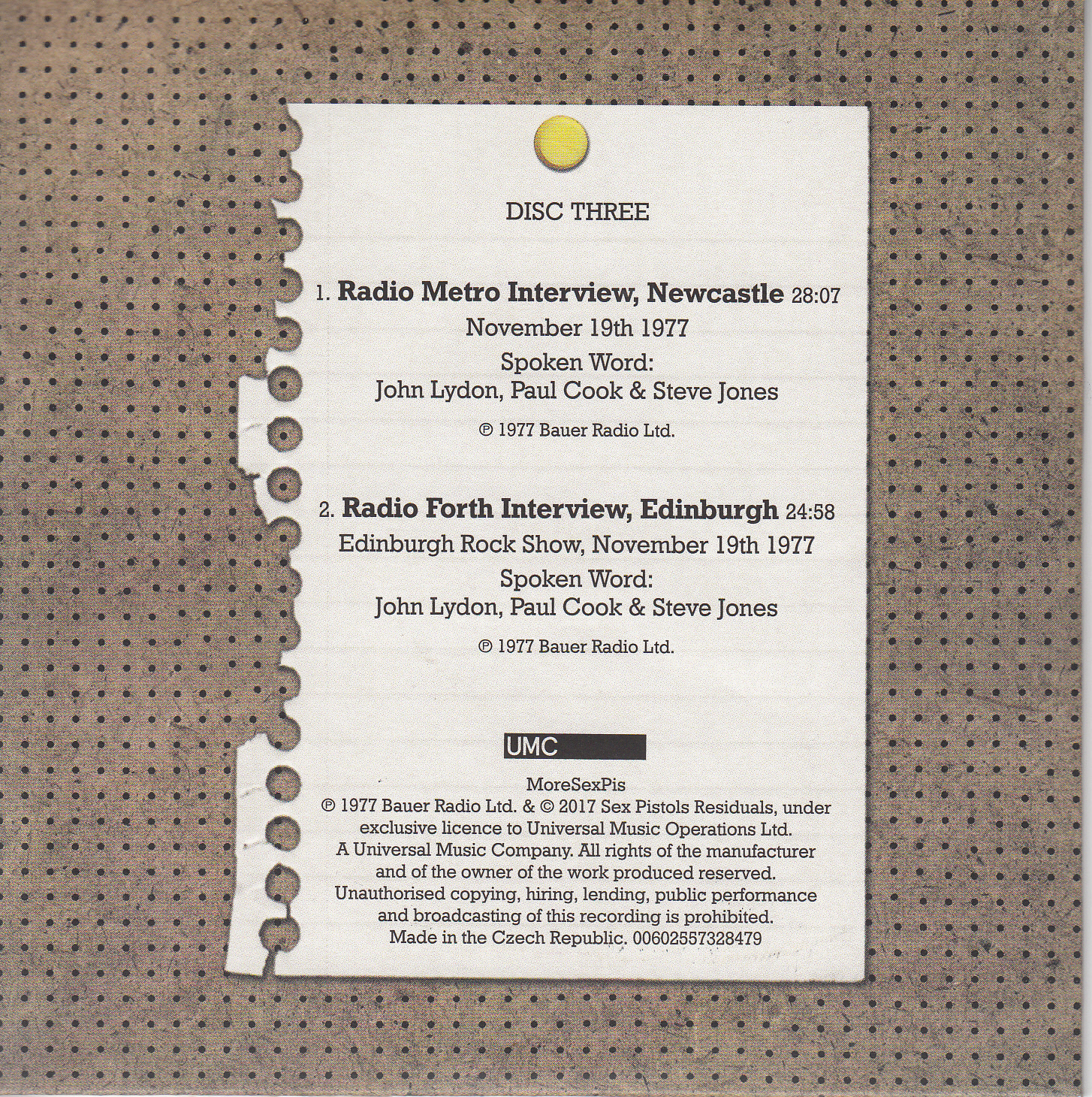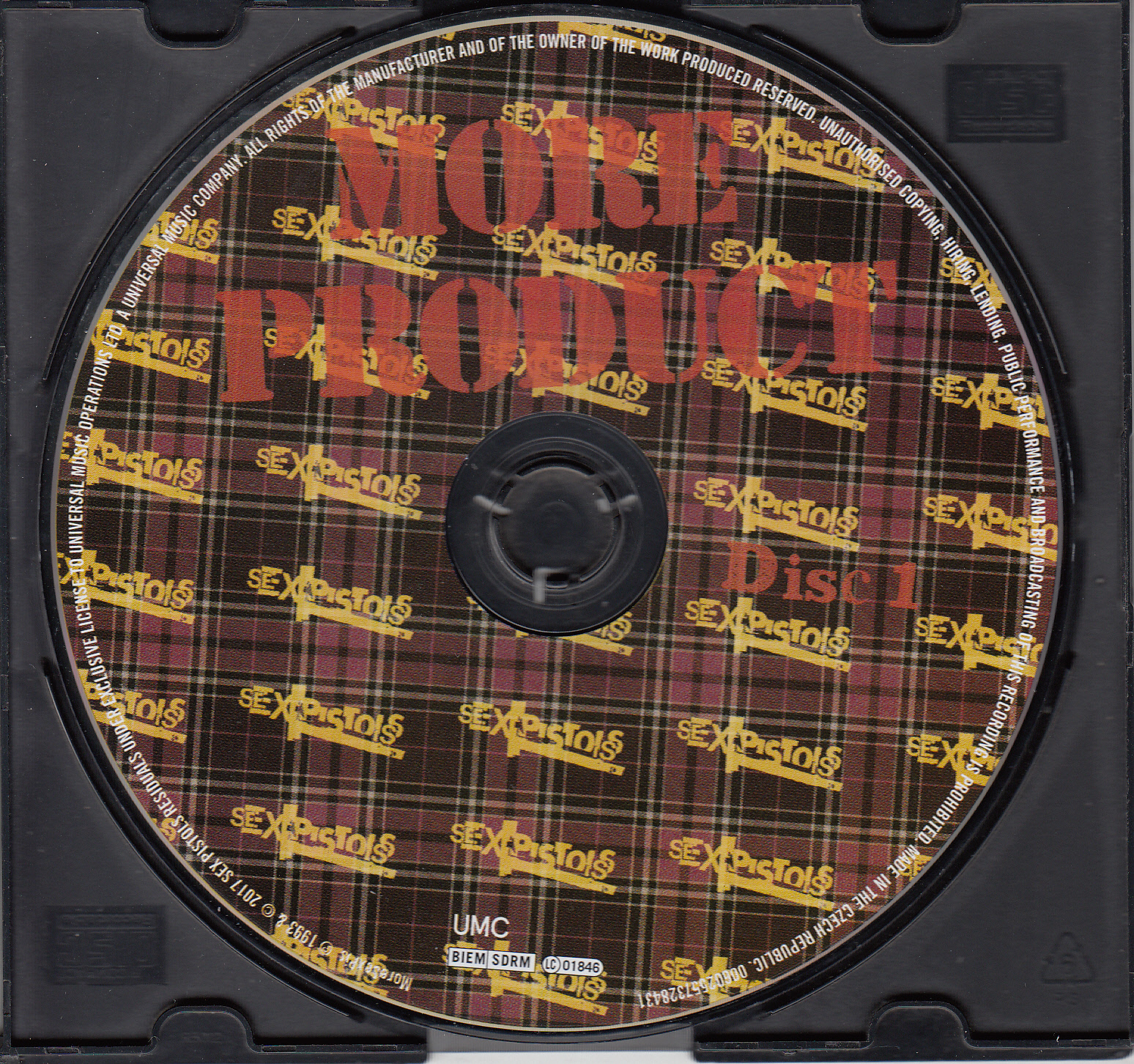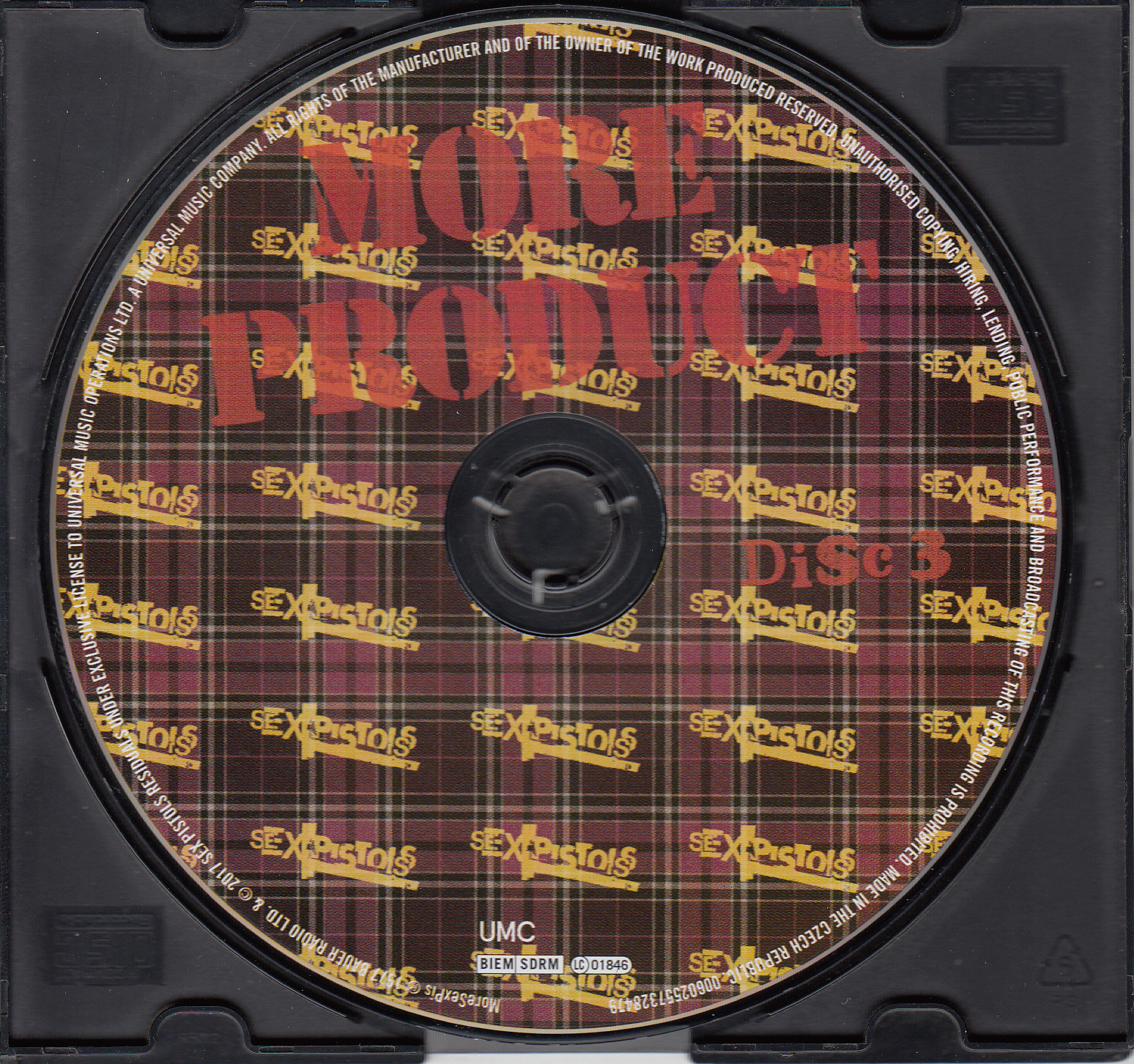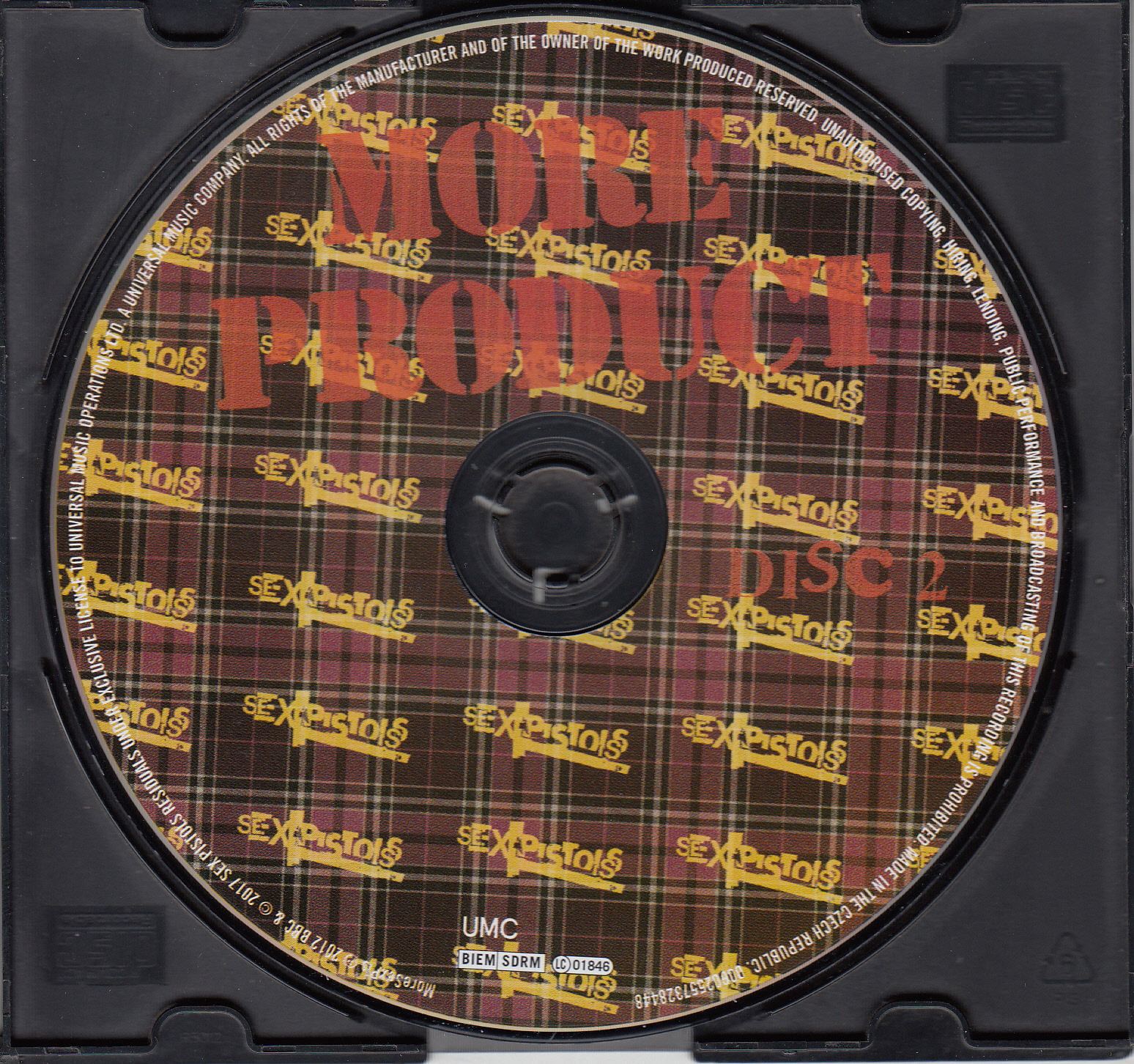 NMTB Player
CD Search