1617

No 1617 Jubilee Japan (Greatest 1500 Music series).

Recording Label: Sex Pistols Residuals.
Running Time: 45mins 15secs.
Year: 2002

ISMN: 4988006891135
Recording Company Code: TOCP 54317
Quality: 10
This is a Japenese release of Jubilee it has a collection of greatest hits from the Sex Pistols. It has 3 video tracks and comes with a very good double page booklet with a fold out Black & White poster with Jap/Eng lyrics the booklet has a summary of each of the tracks. It also has an OBI. This is from the Greatest Music 1500 Music series.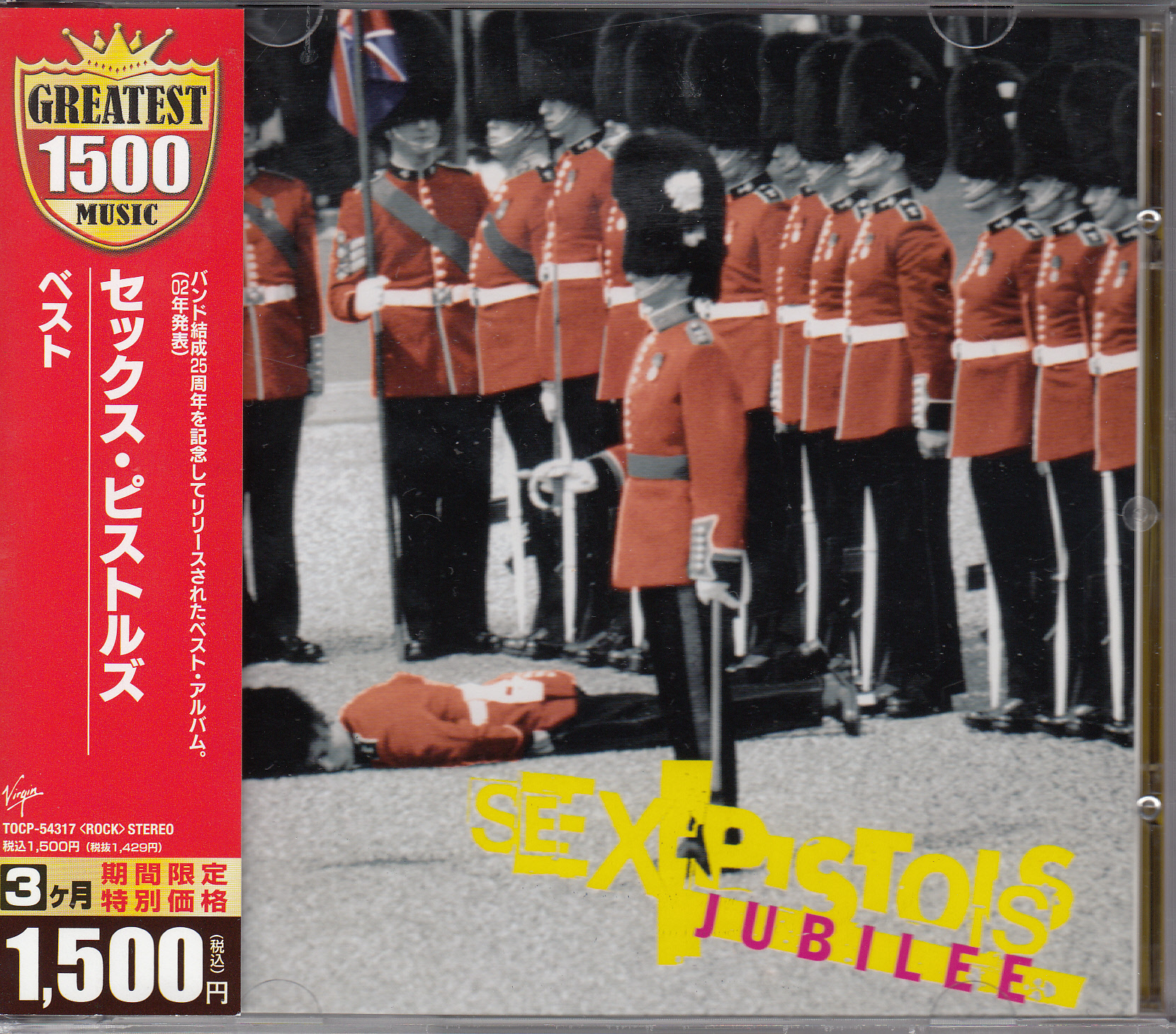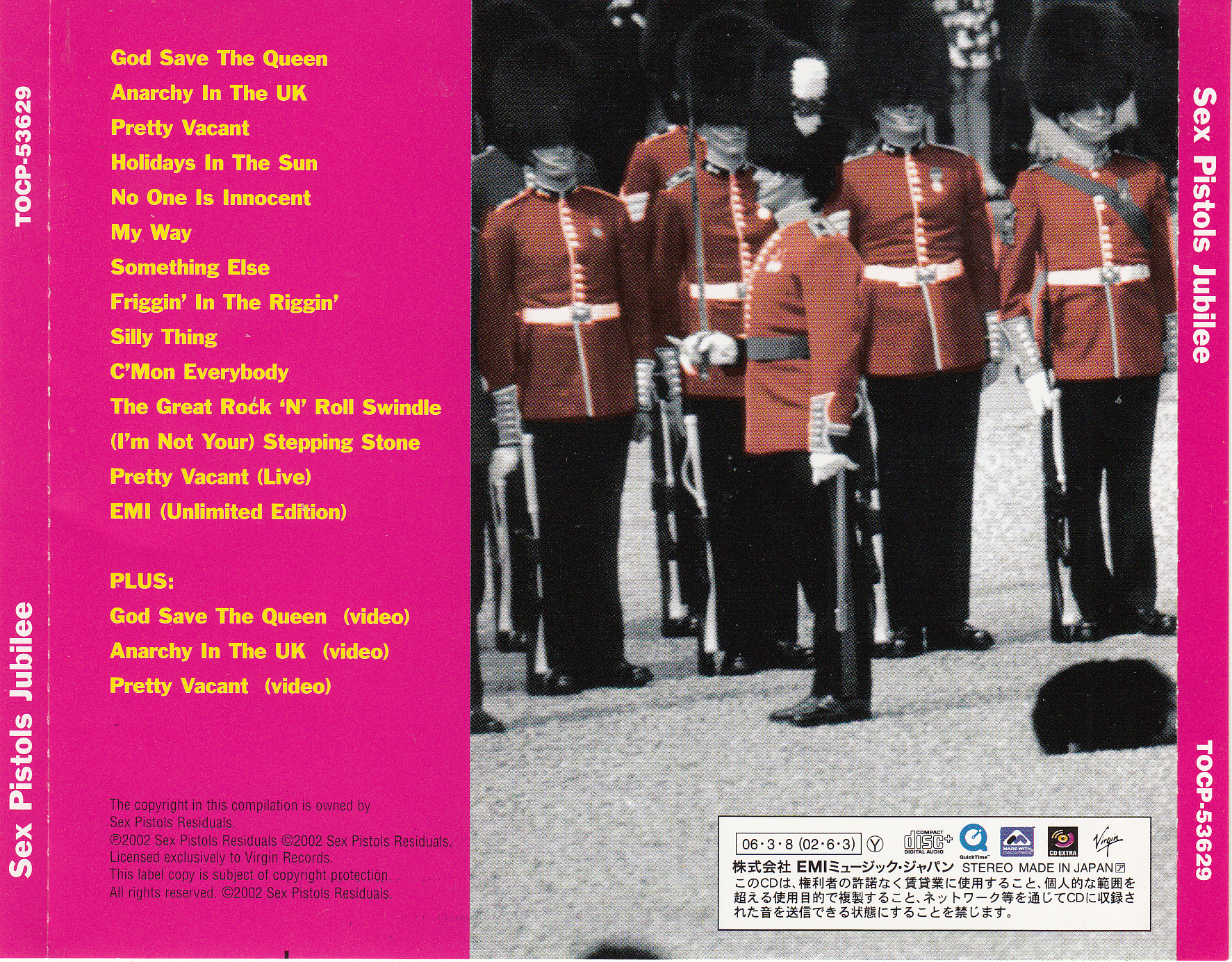 Track Names:
1. God save the Queen.
2. Anarchy in the Uk.
3. Pretty Vacant.
4. Holidays in the Sun.
5. No One is innocent.
6. My Way.
7. Something else.
8. Friggin' in the Riggin.
9. Silly Thing.
10. C'mon everybody.
11. The Great rock N Roll Swindle.
12. (I'm not Your) Stepping Stone.
13. Pretty Vacant (Live).
14. EMI (Unlimited edition).
Plus:
15. God save the Queen (Video).
16. Anarchy in the UK (video).
17. Pretty Vacant (Video).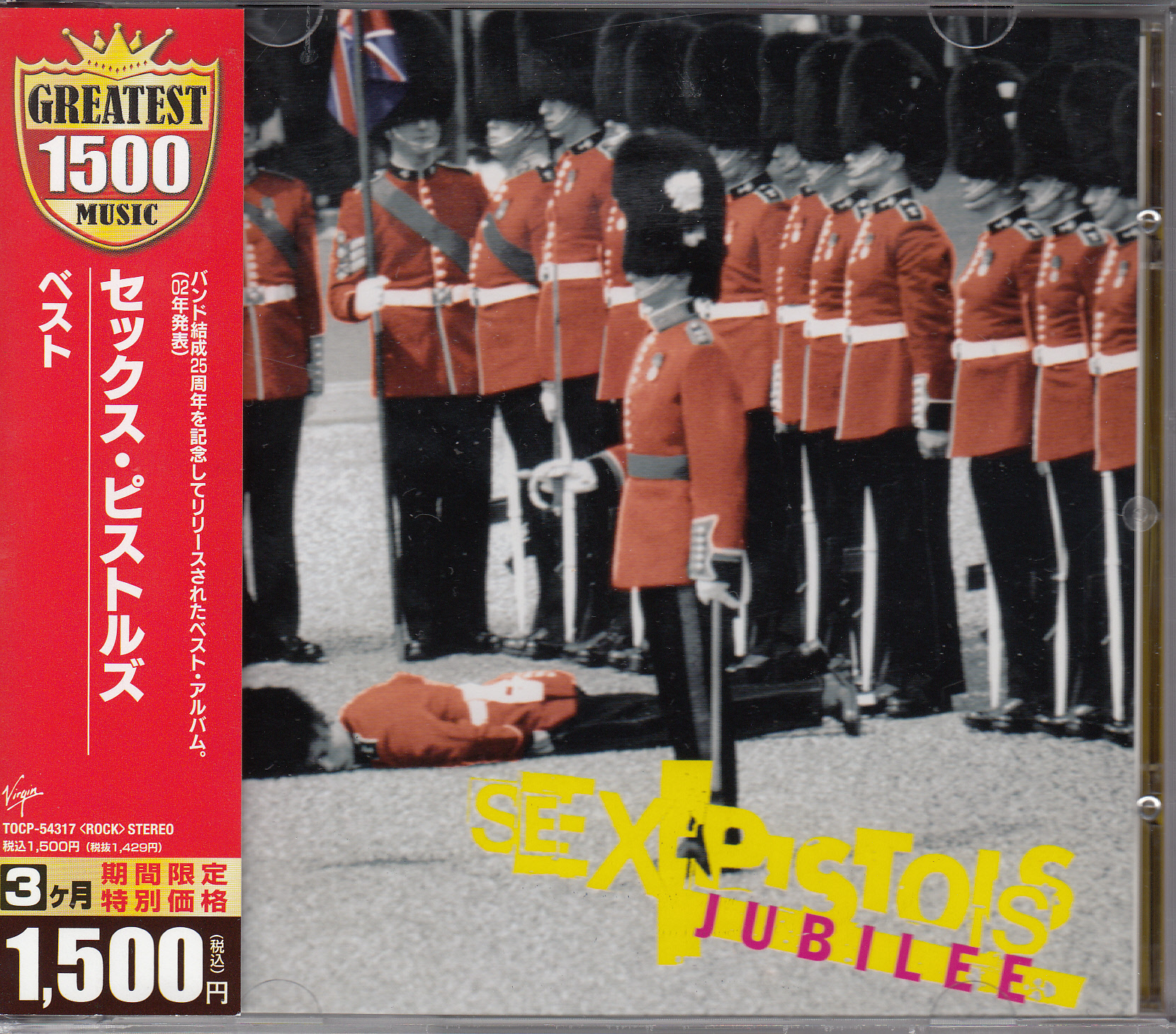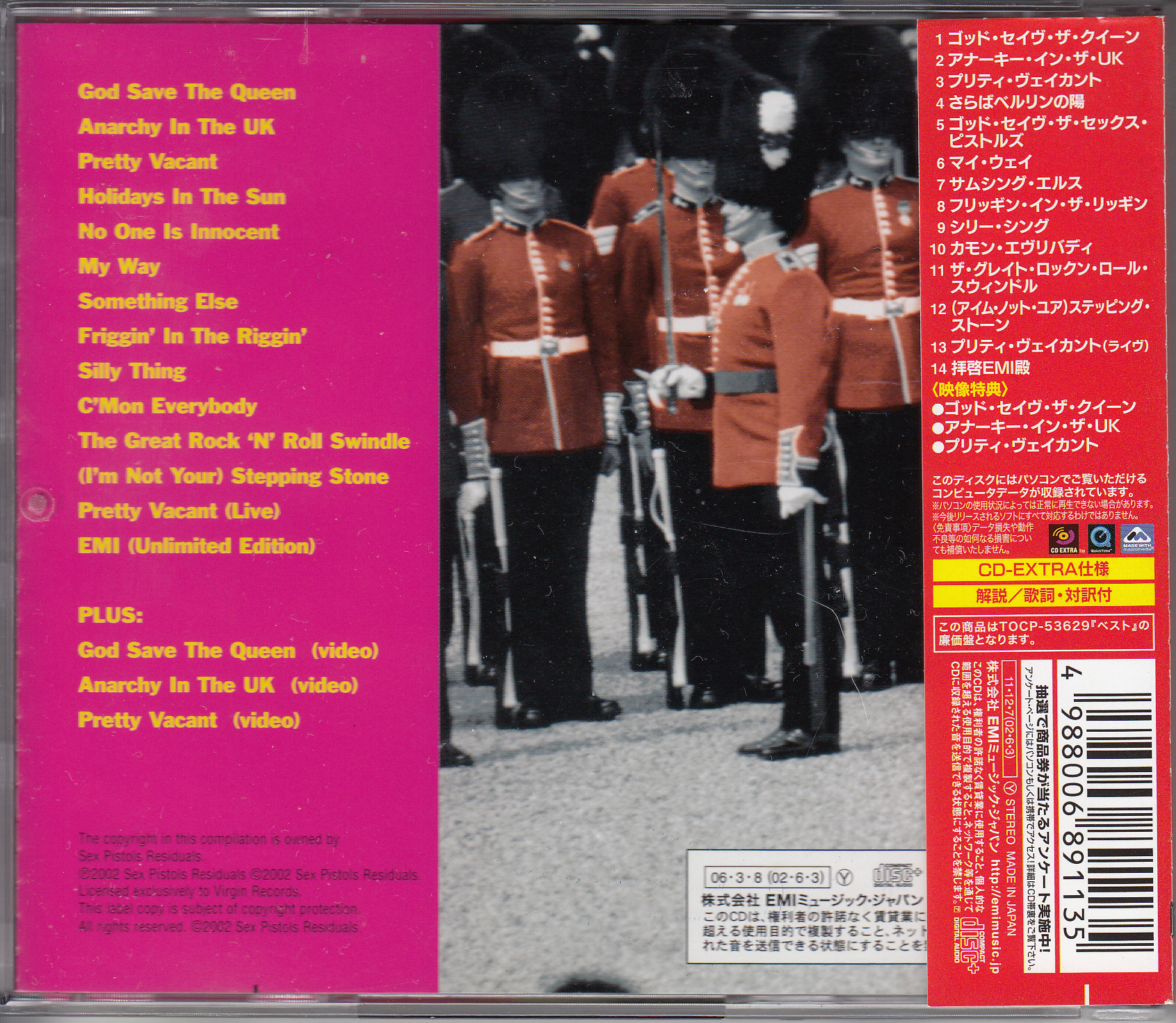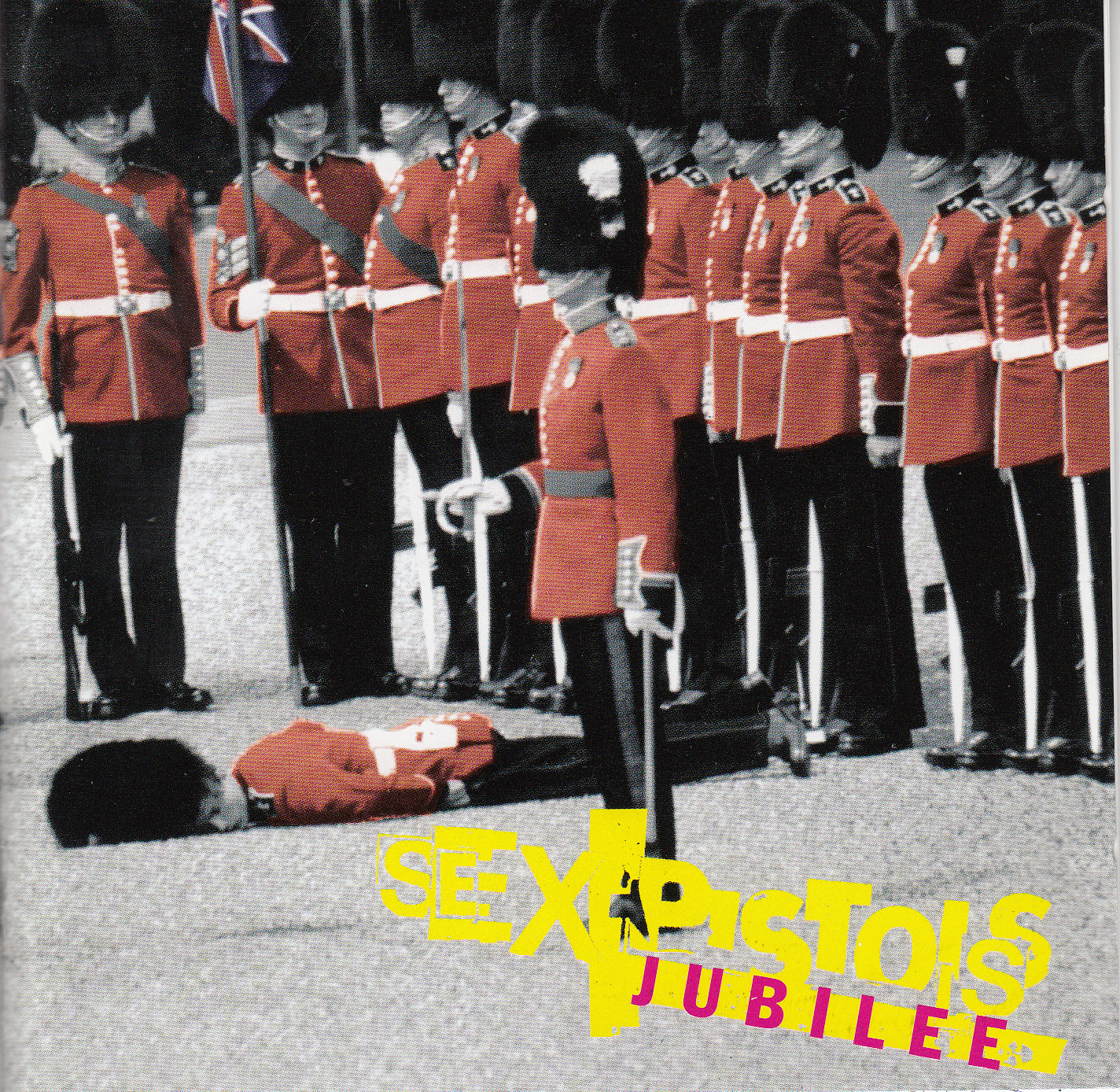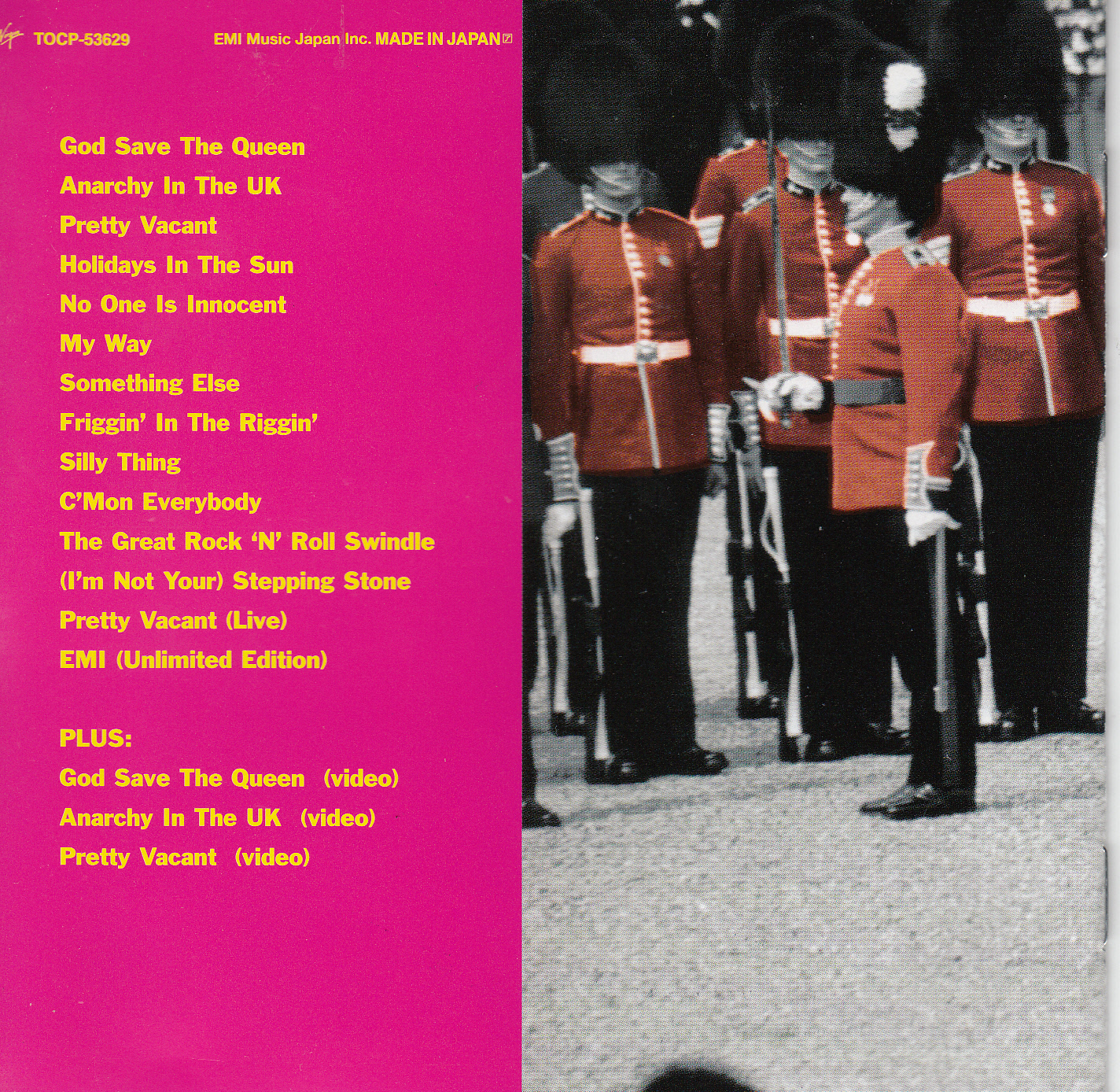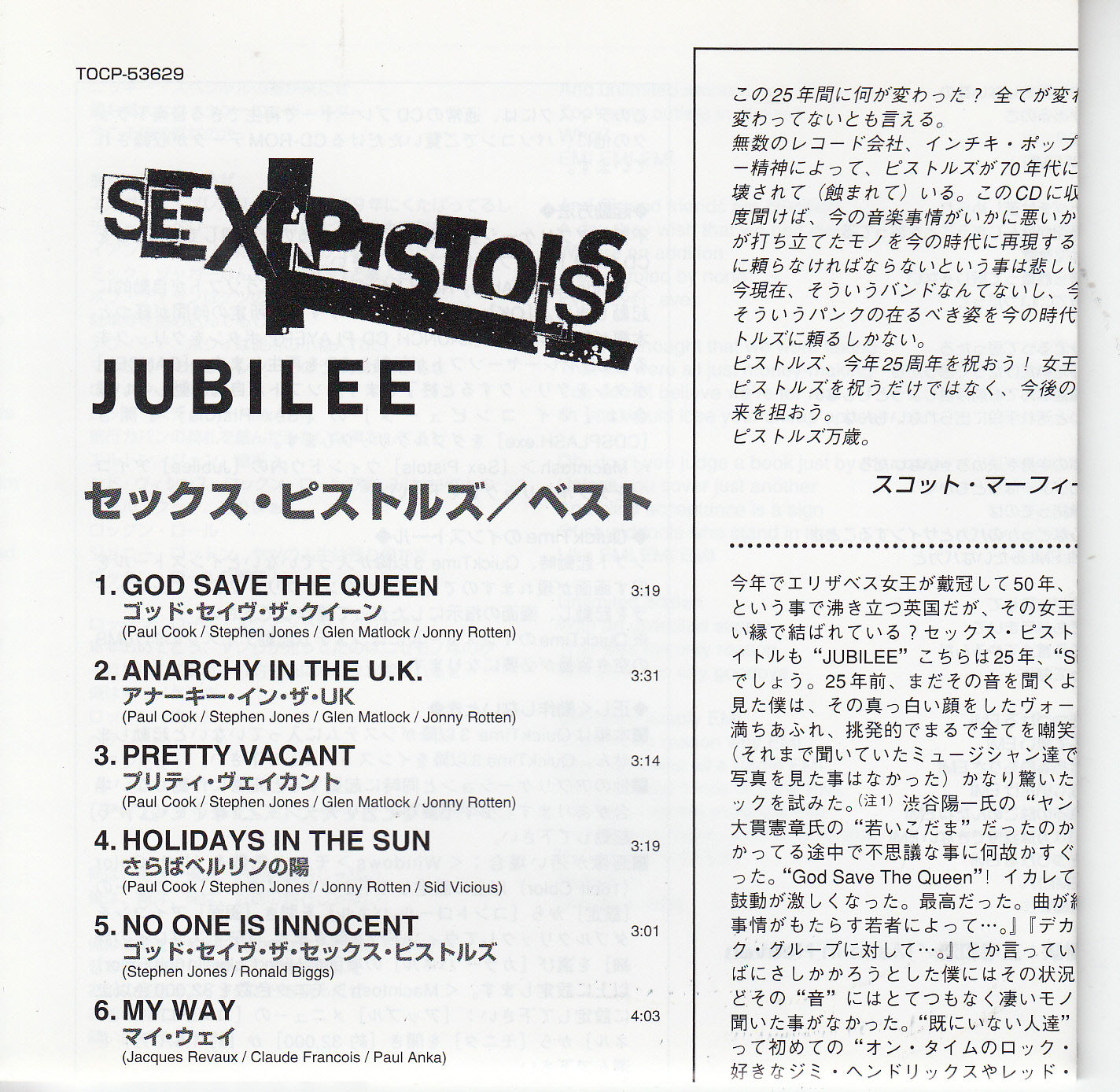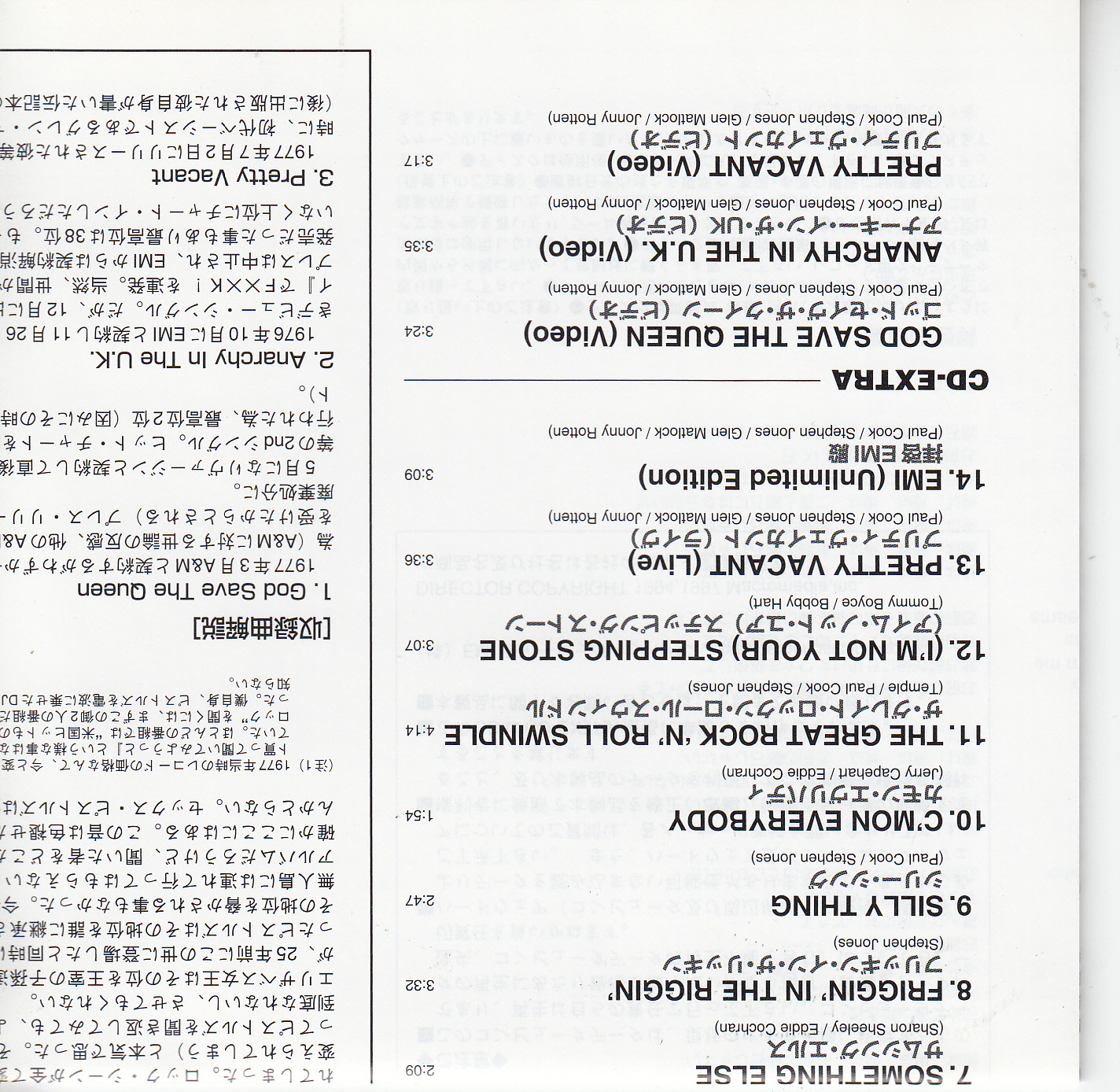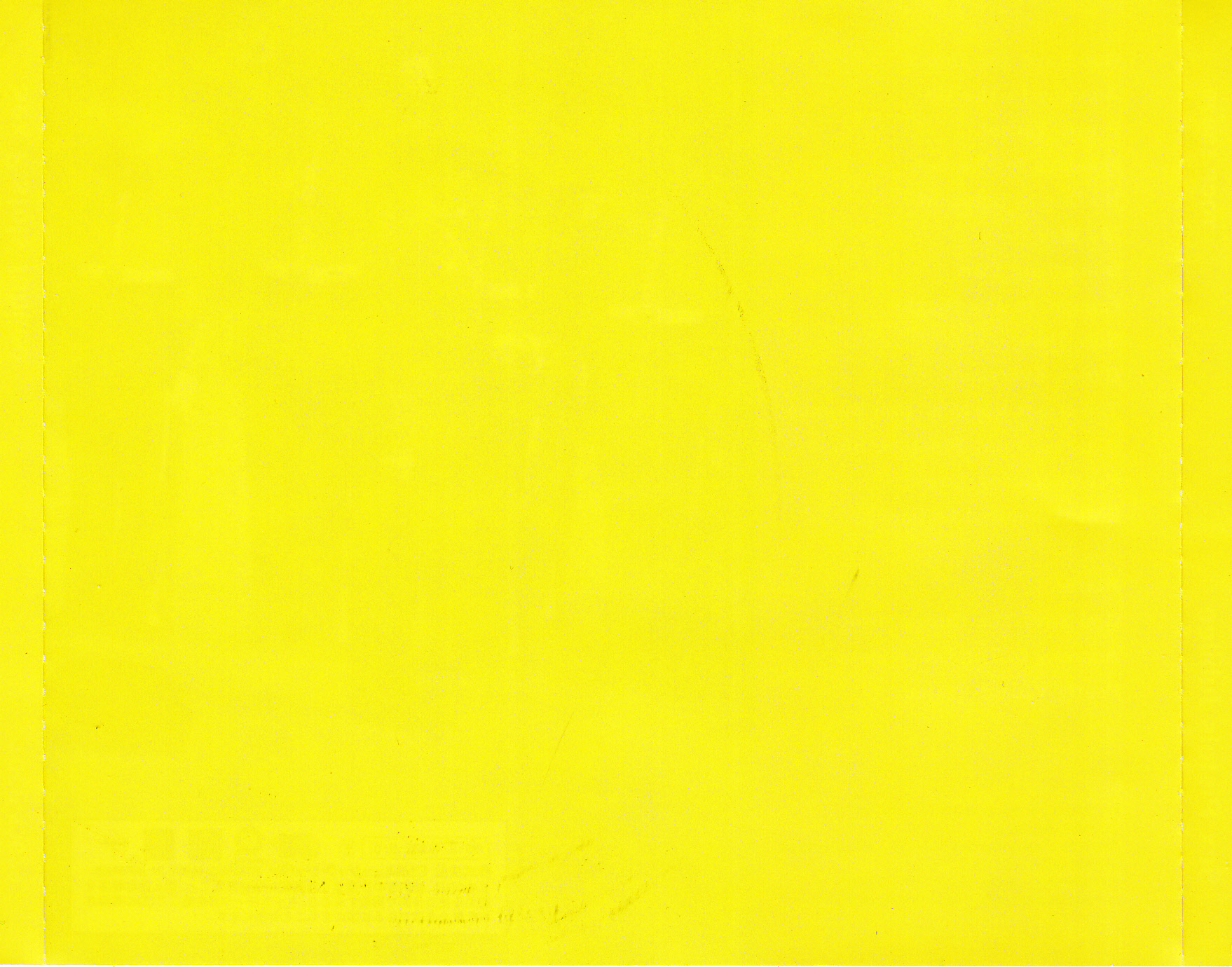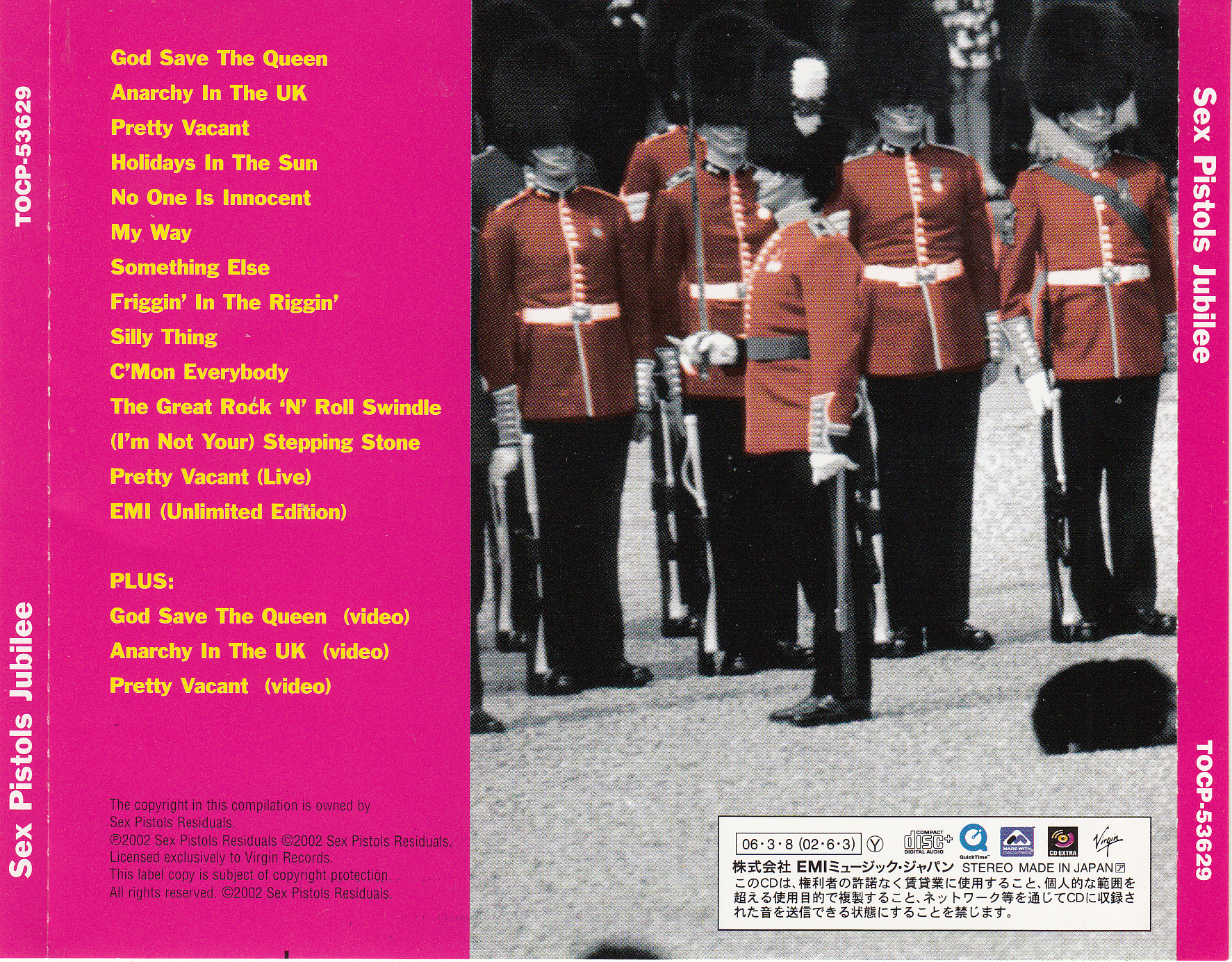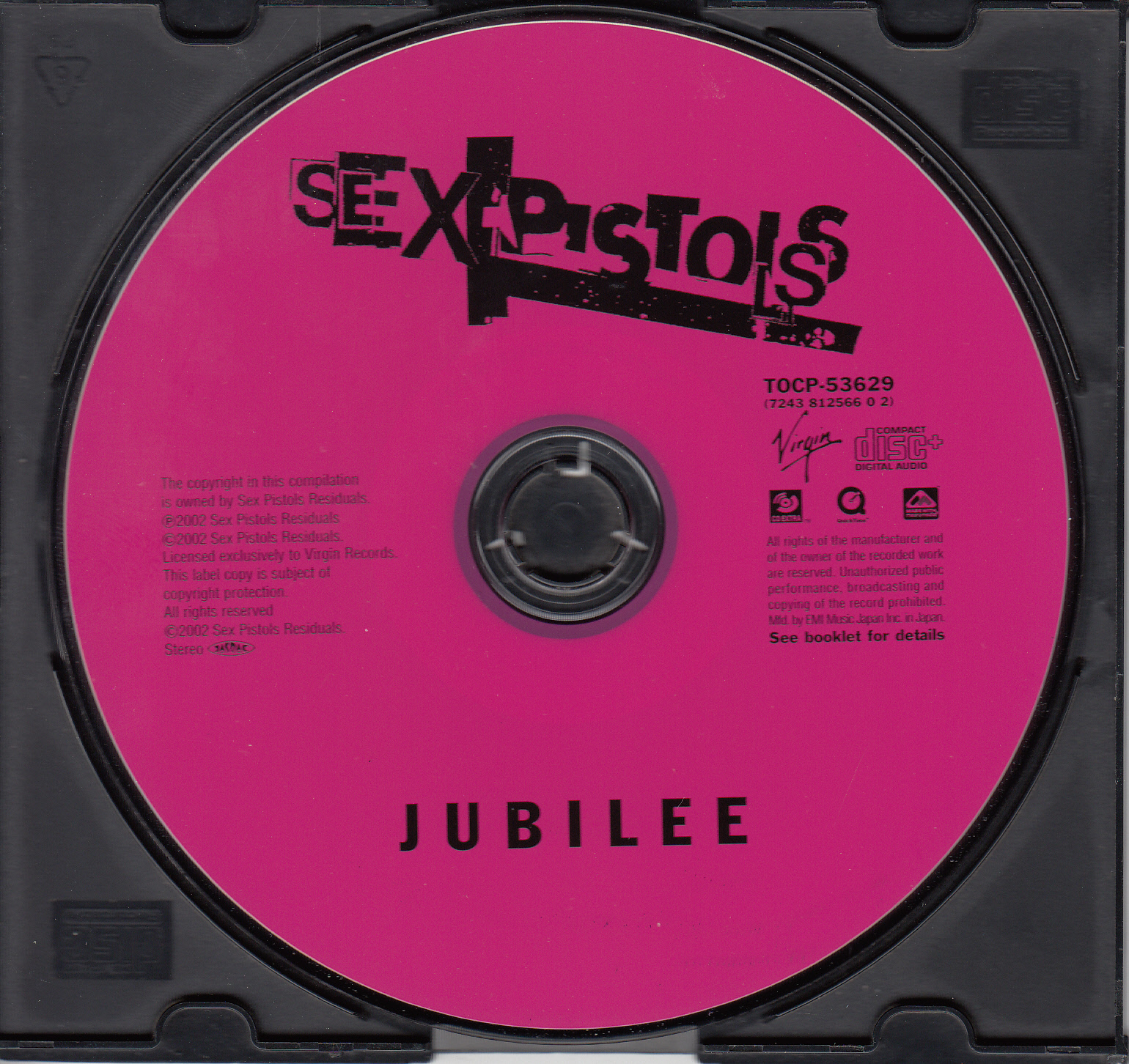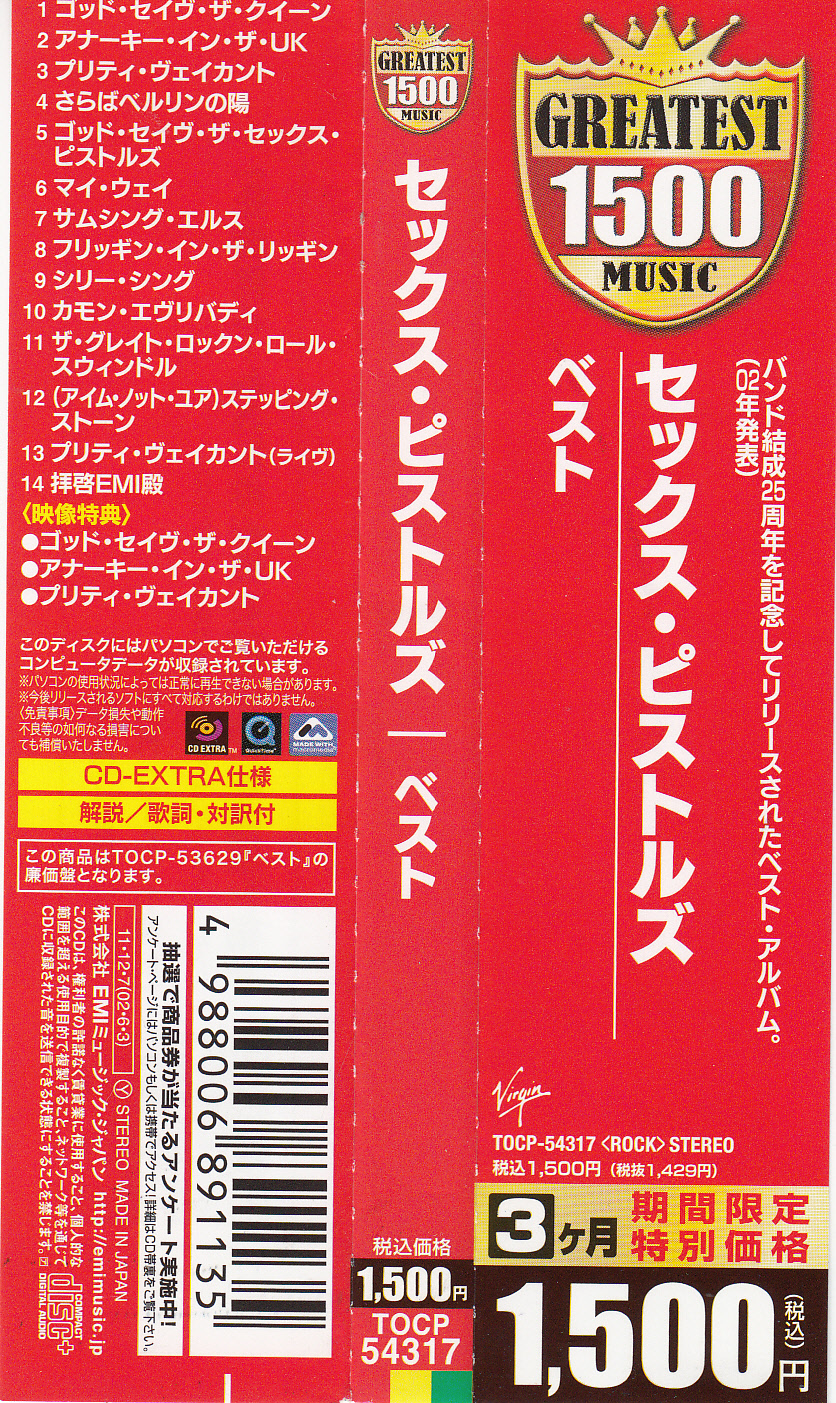 NMTB Player
CD Search