1587

No 1587 Great Rock N Roll Swindle (2 CD set).

Recording Label: Virgin.
Running Time: Disc 1: 74min 19secs. Disc 2: 73mins.
Year: ?

ISMN: 077778787624
Recording Company Code: CDVDX2510
Quality: 10
This is the normal Great Rock 'N' Roll Swindle soundtrack. The front sleeve opens up to a small double sided poster. There is a 2nd disc to this CD as it says on the disc : The Rare Rock N Roll Swindle a Cd of Different music. This is a collection of swindle demos and rarities a really good quality listen. This is not an official 2nd Disc its just been added by someone.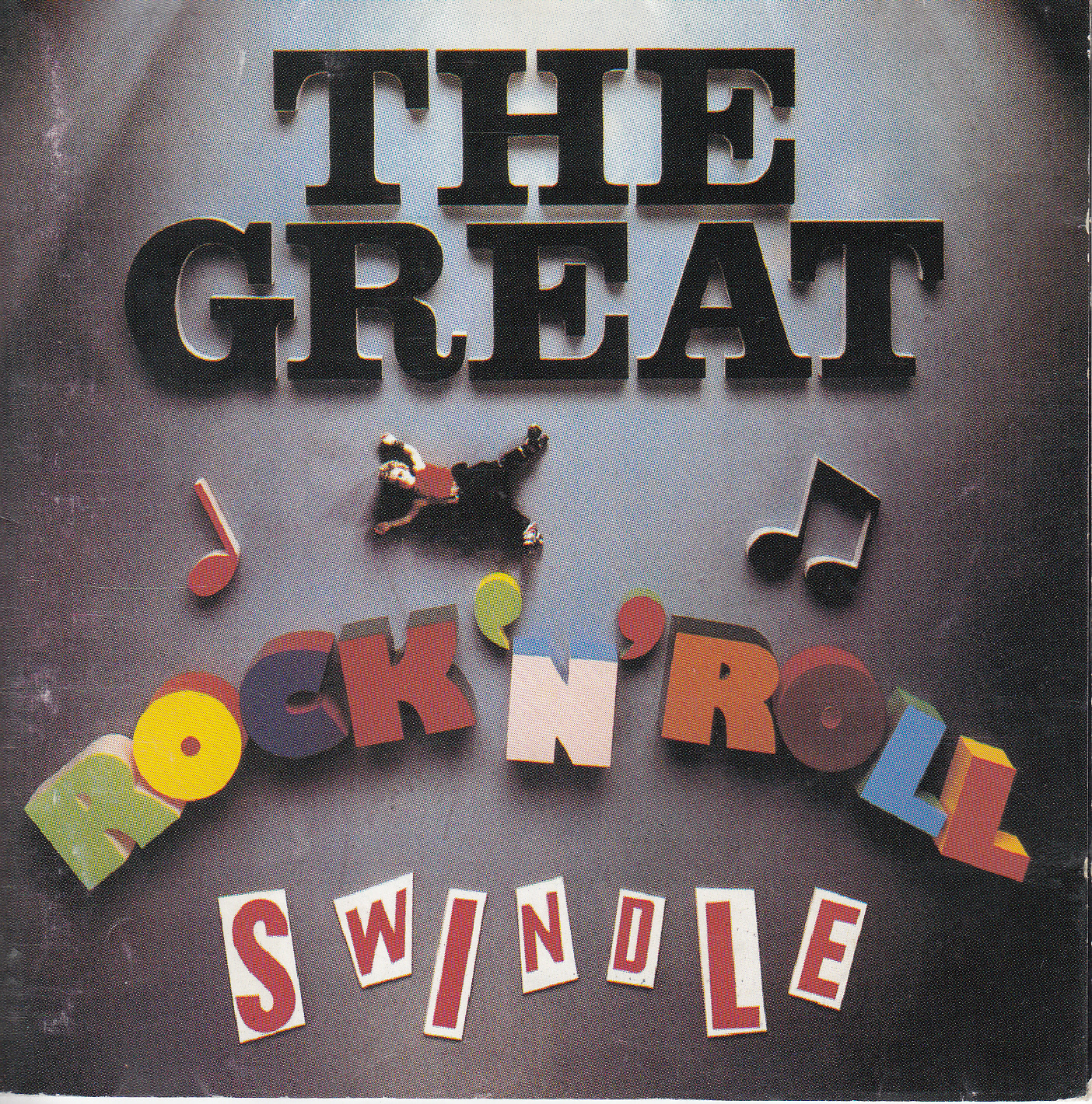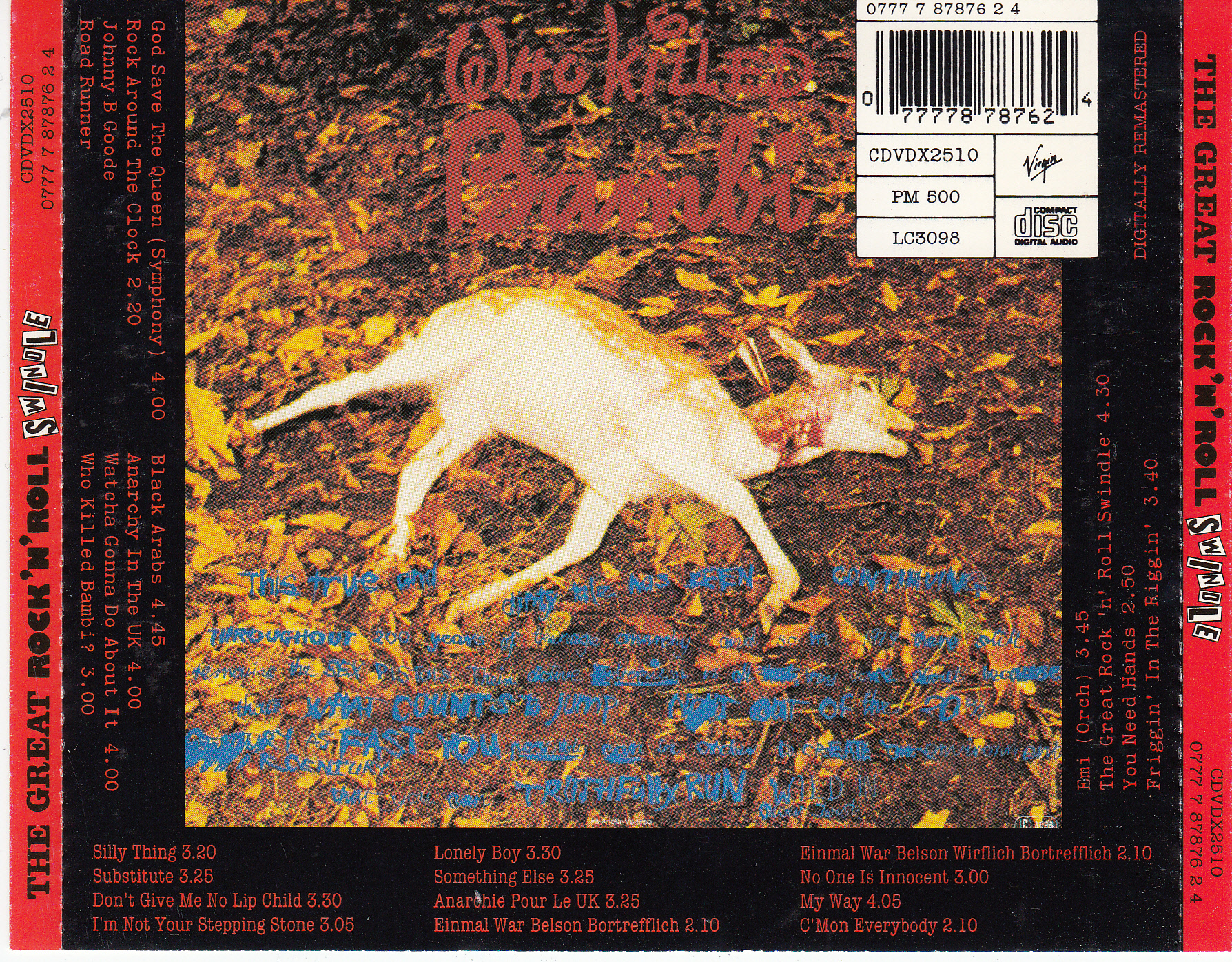 Track names Disc 1:
1. God save the queen (symphony).
2. Rock around the clock.
3. Johnny B goode.
4. Road runner.
5. Black arabs.
6. Anarchy in the UK.
7. Watcha gonna do about it.
8. Who killed Bambi.
9. Silly thing.
10. Substitute.
11. Don't give me no lip child.
12. I'm not your stepping stone.
13. lonely boy.
14. Something else.
15. Anarchie Pour le UK.
16. Einmal War Belsen Bortrefflich.
17. Einmal War Belsen Wirflich Bortrefflich.
18. No mone is innocent.
19. My way.
20. C'mon everybody.
21. EMI (Orch).
22. The Great rock 'n' roll swindle.
23. You need hands.
24. Friggin' in the riggin.
Track Names Disc 2:
The Rare Rock N Roll Swindle a Cd of Different music.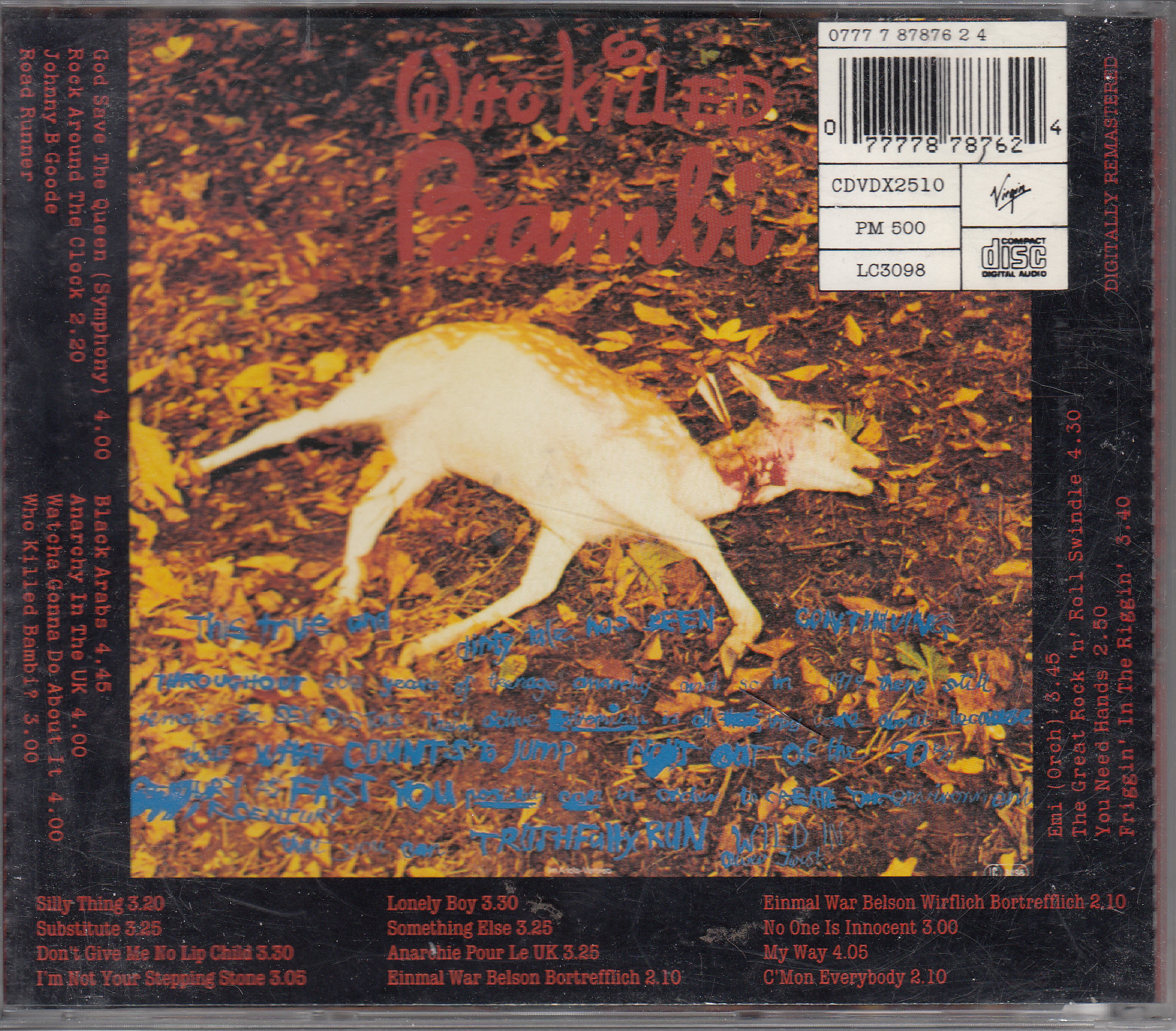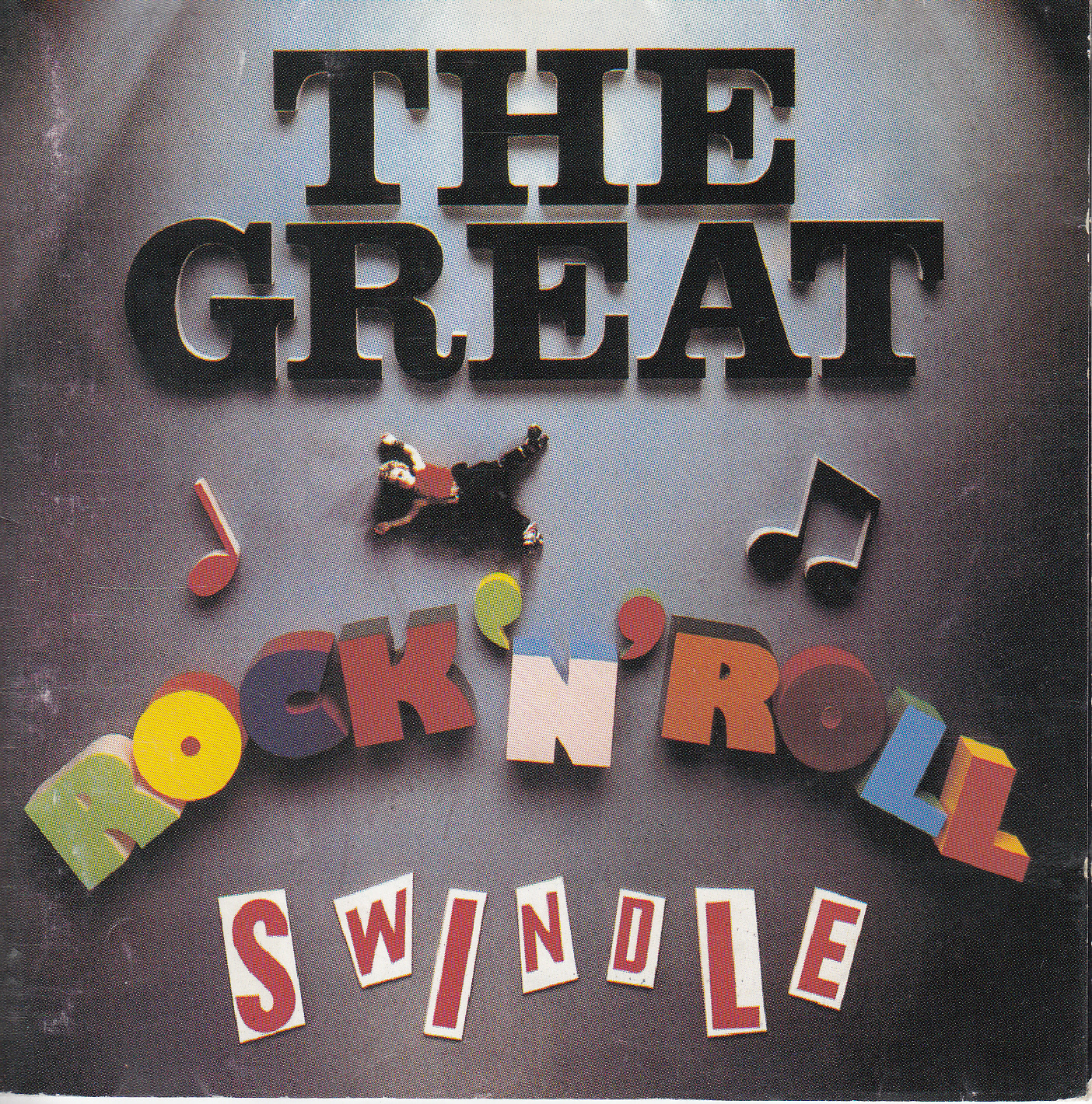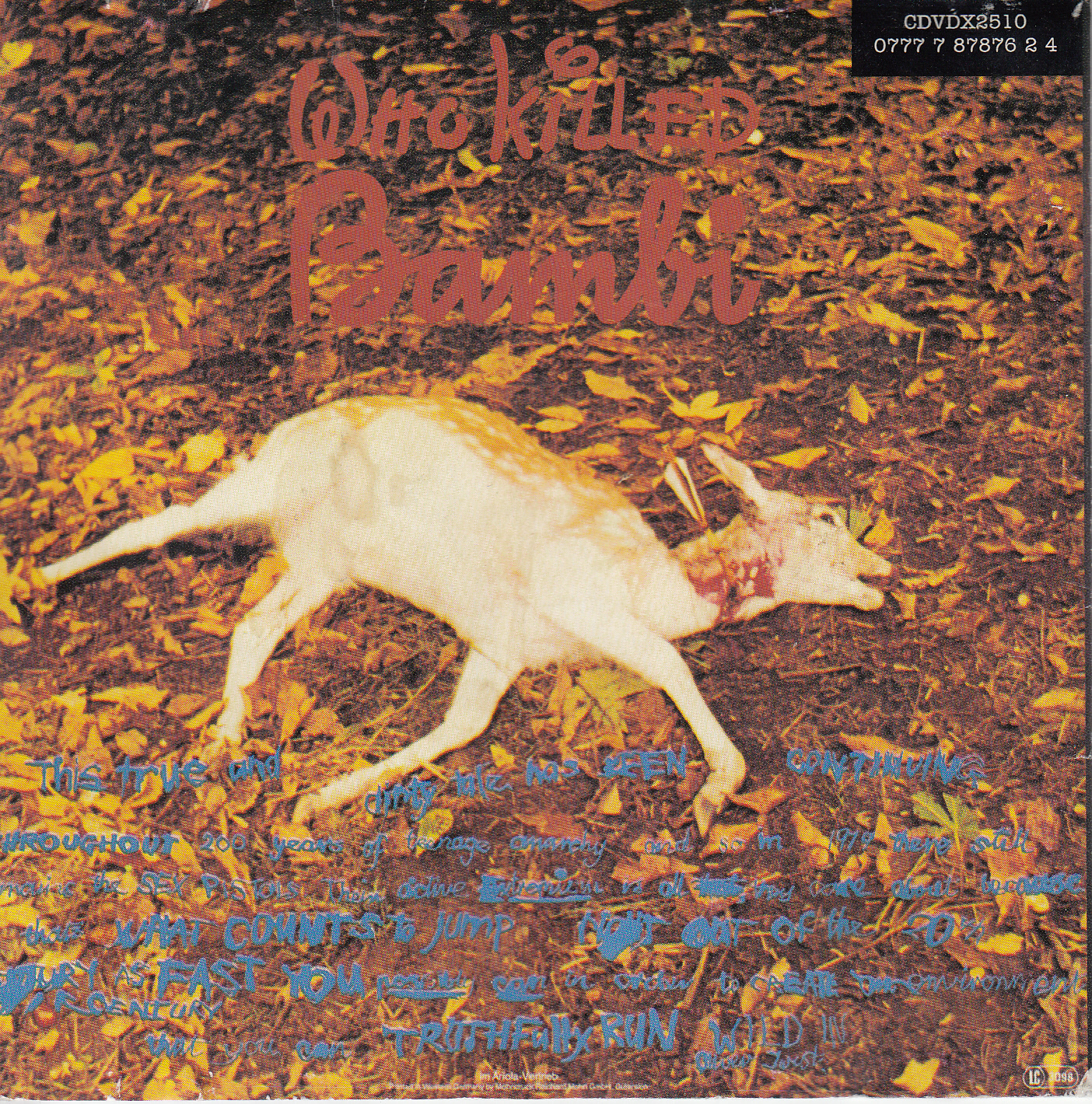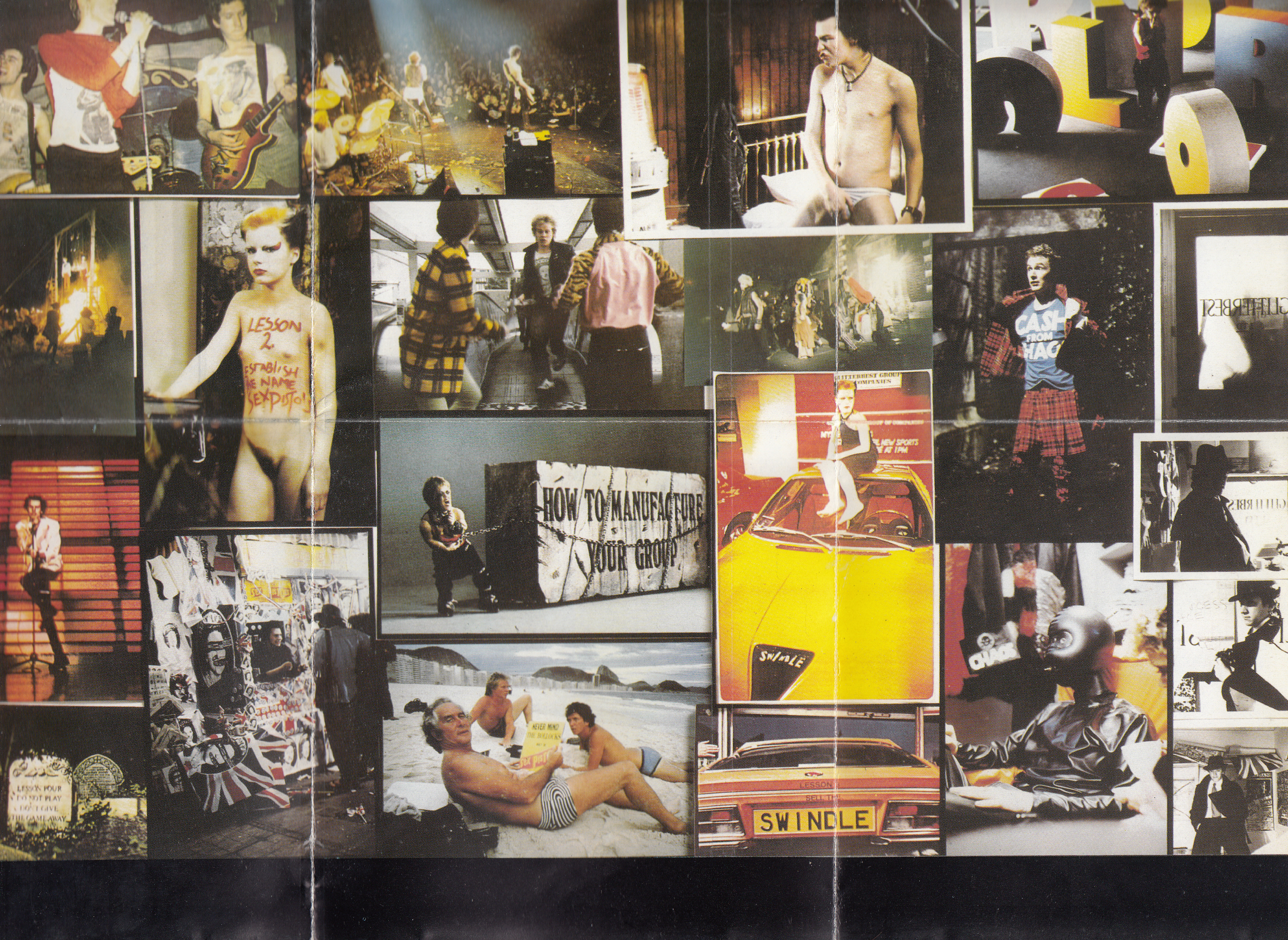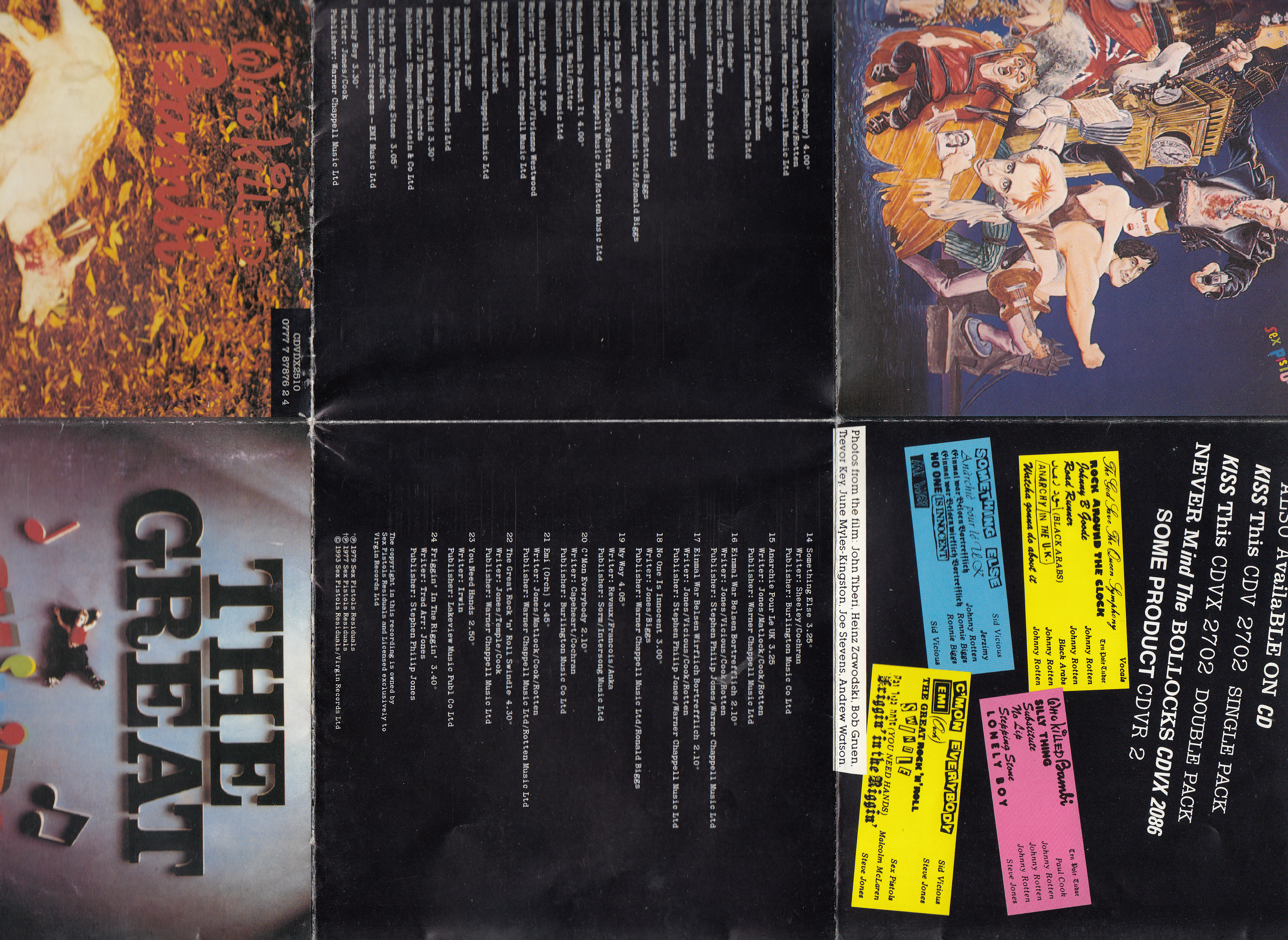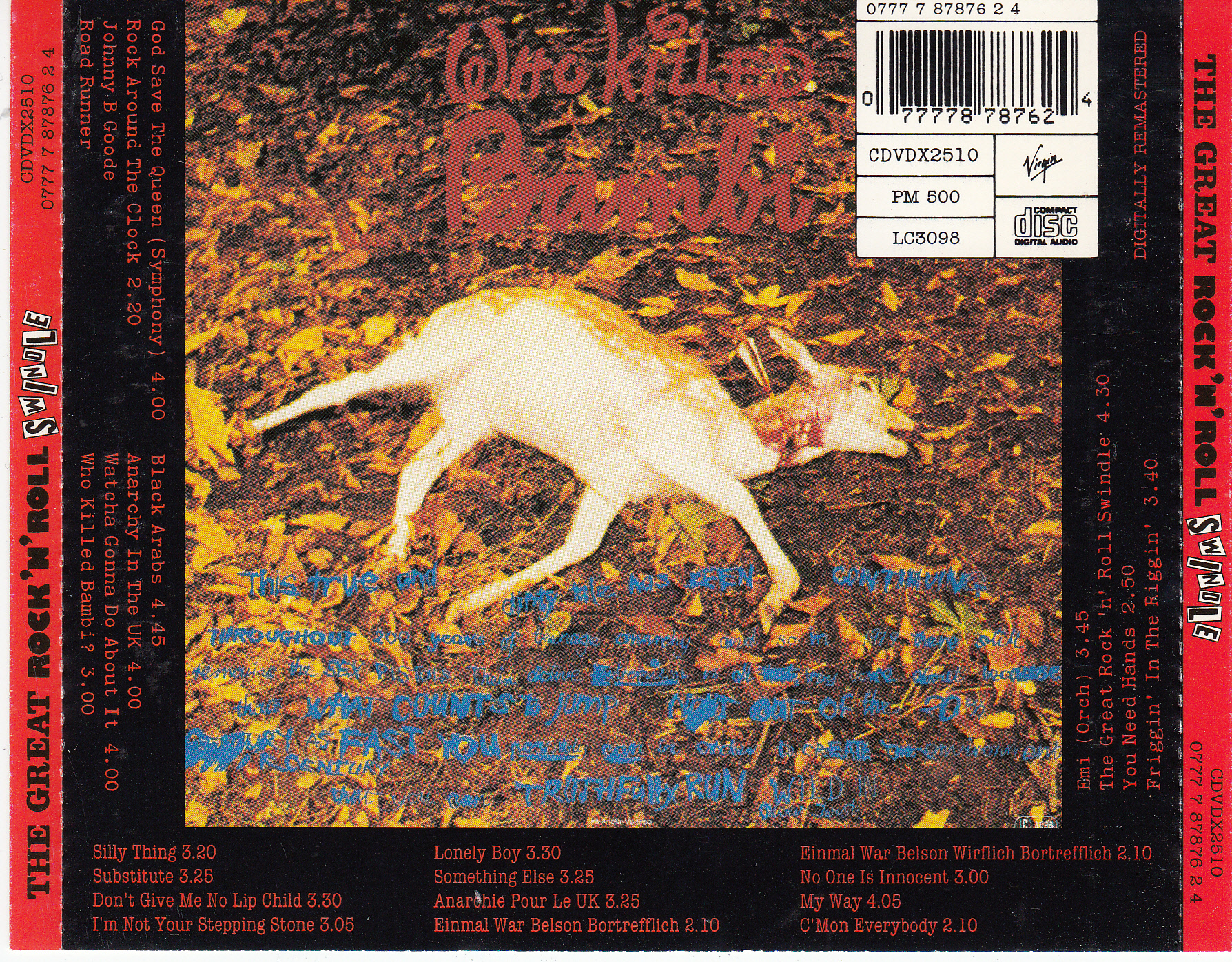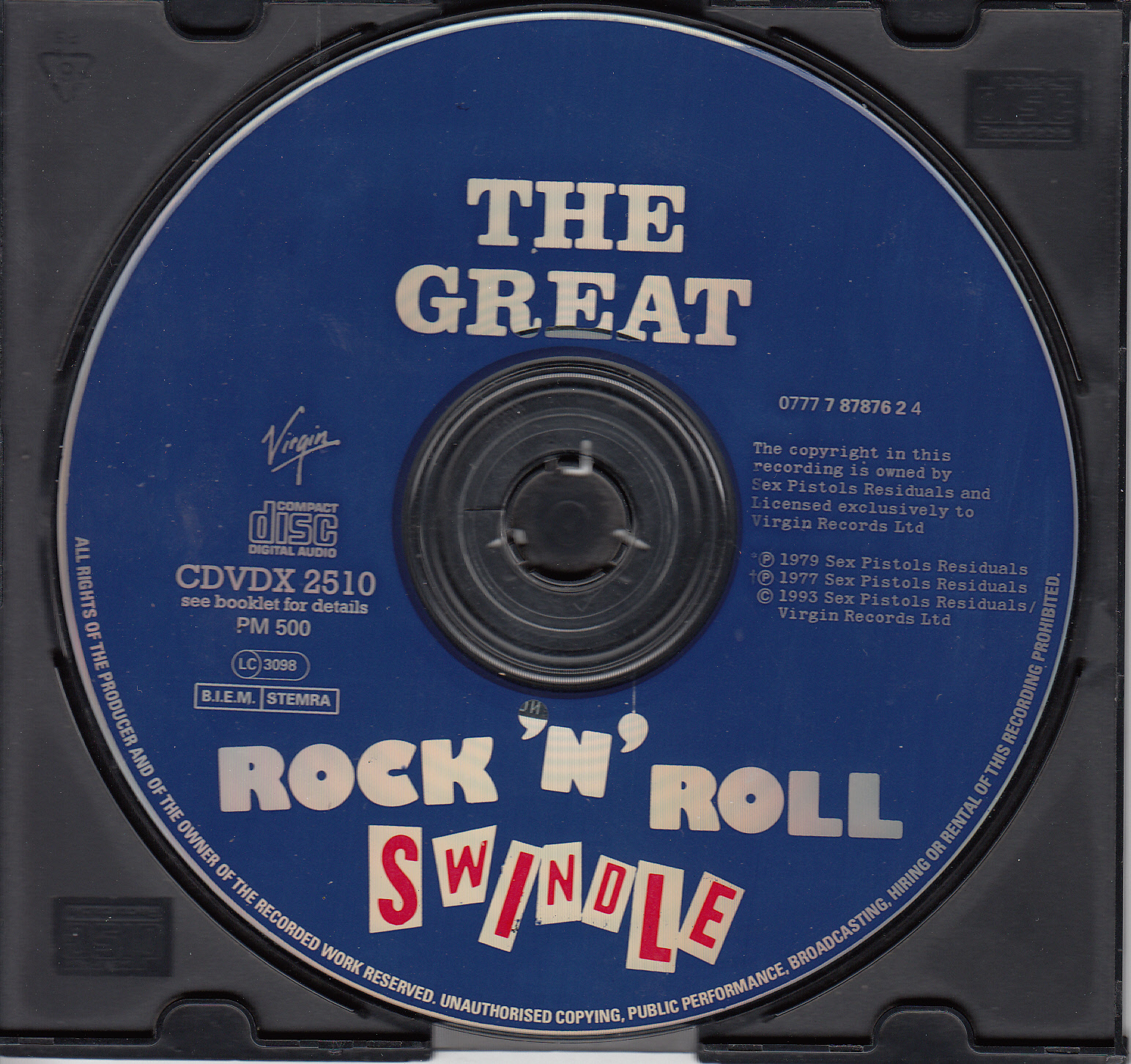 NMTB Player
CD Search