1583

No 1583 Sid Vicious Search & Destroy. (USA).

Recording Label: Anarchy Music.
Running Time: 42mins 11secs.
Year: 2004

ISMN: 881162802523
Recording Company Code: ARY8-25-2
Quality: 9
This is a live recording from Max's in Kansas City in September 1978. The audio is a very high quality although Sid's voice is very quiet. The Artwork is decent the CD comes in a slip over cover. Added on the end is a few alternate versions and an interview with the Pistols.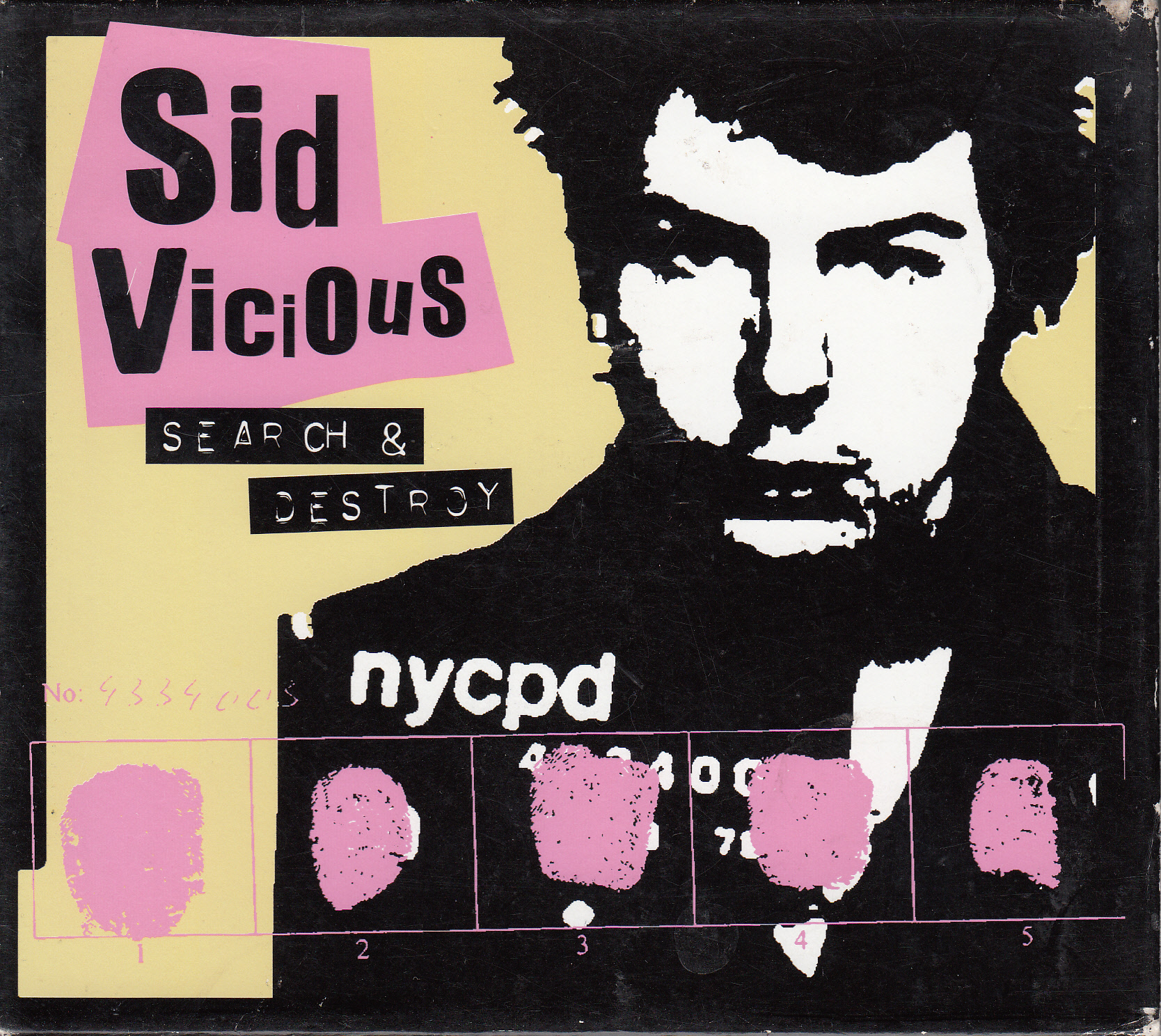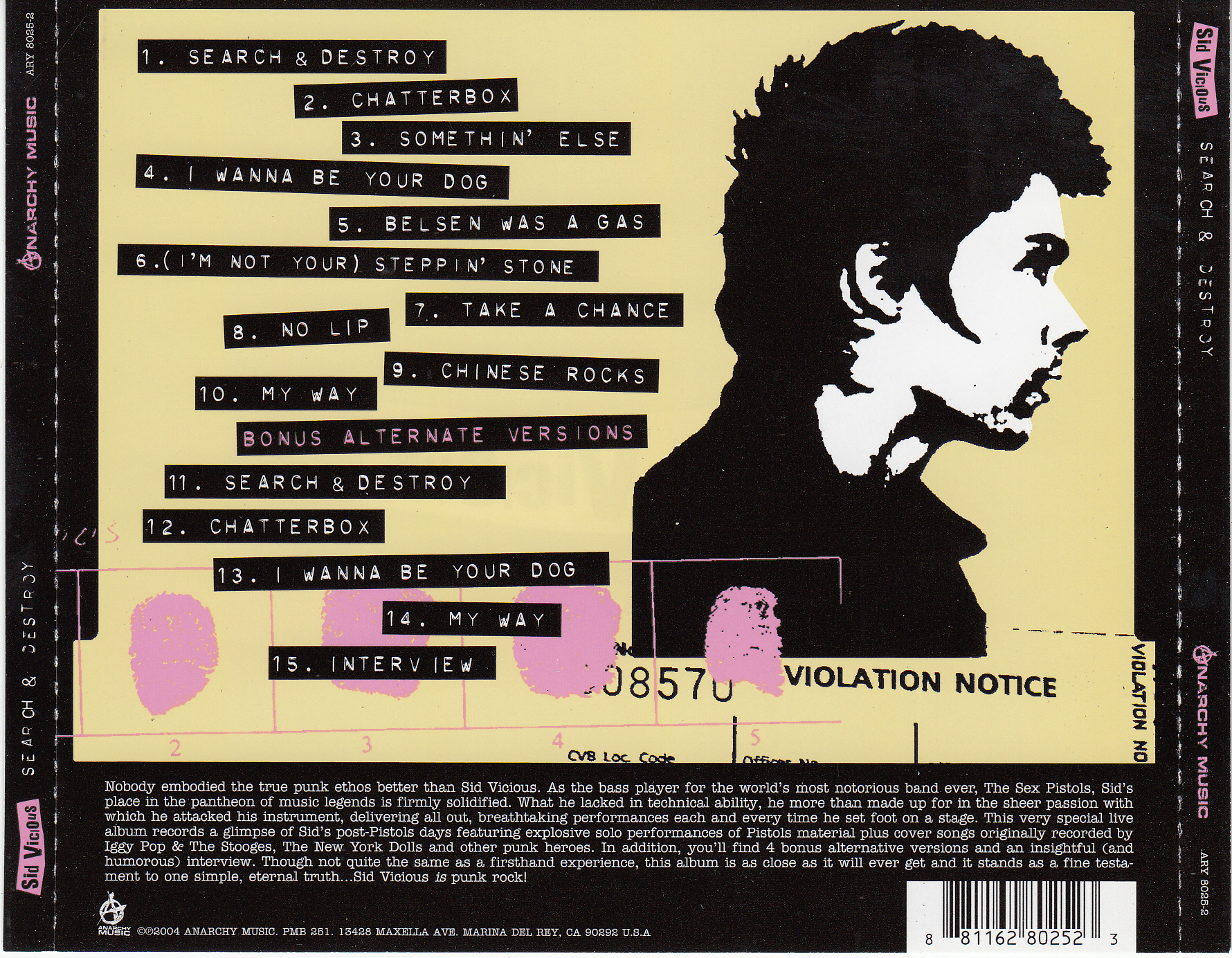 Track Names:
1. Search And Destroy.
2. Chatterbox.
3. Something Else.
4. I wanna be your dog.
5. Belsen (was a gas).
6. (Im not Your) Steppin Stone.
7. Take a chance on me.
8. No (More)Lip.
9. Chinese Rocks.
10. My Way (Sids Way).
Bonus Alternate versions.
11. Search and destroy.
12. Chatterbox.
13. I wanna be your dog.
14. My Way.
15. Interview.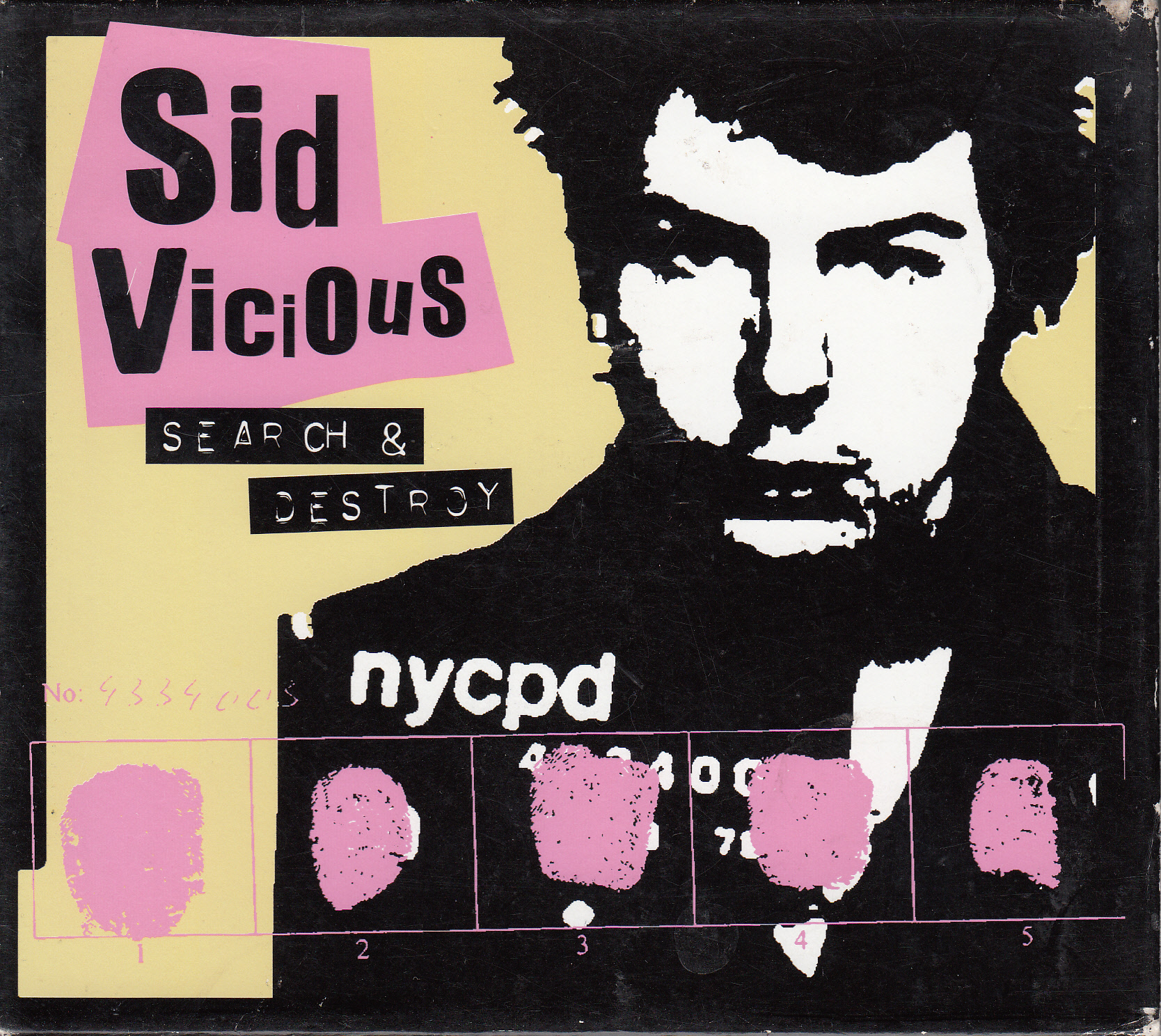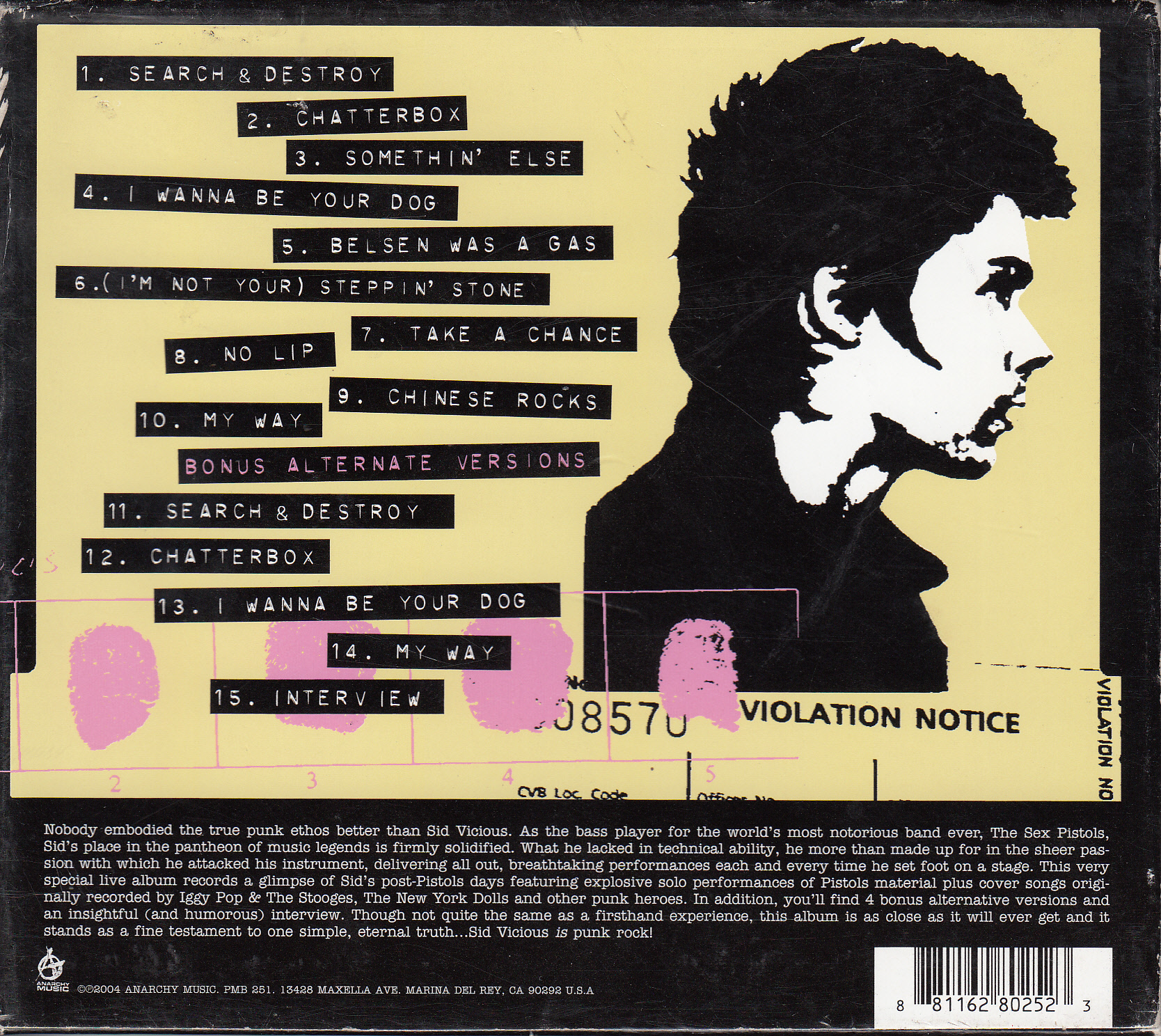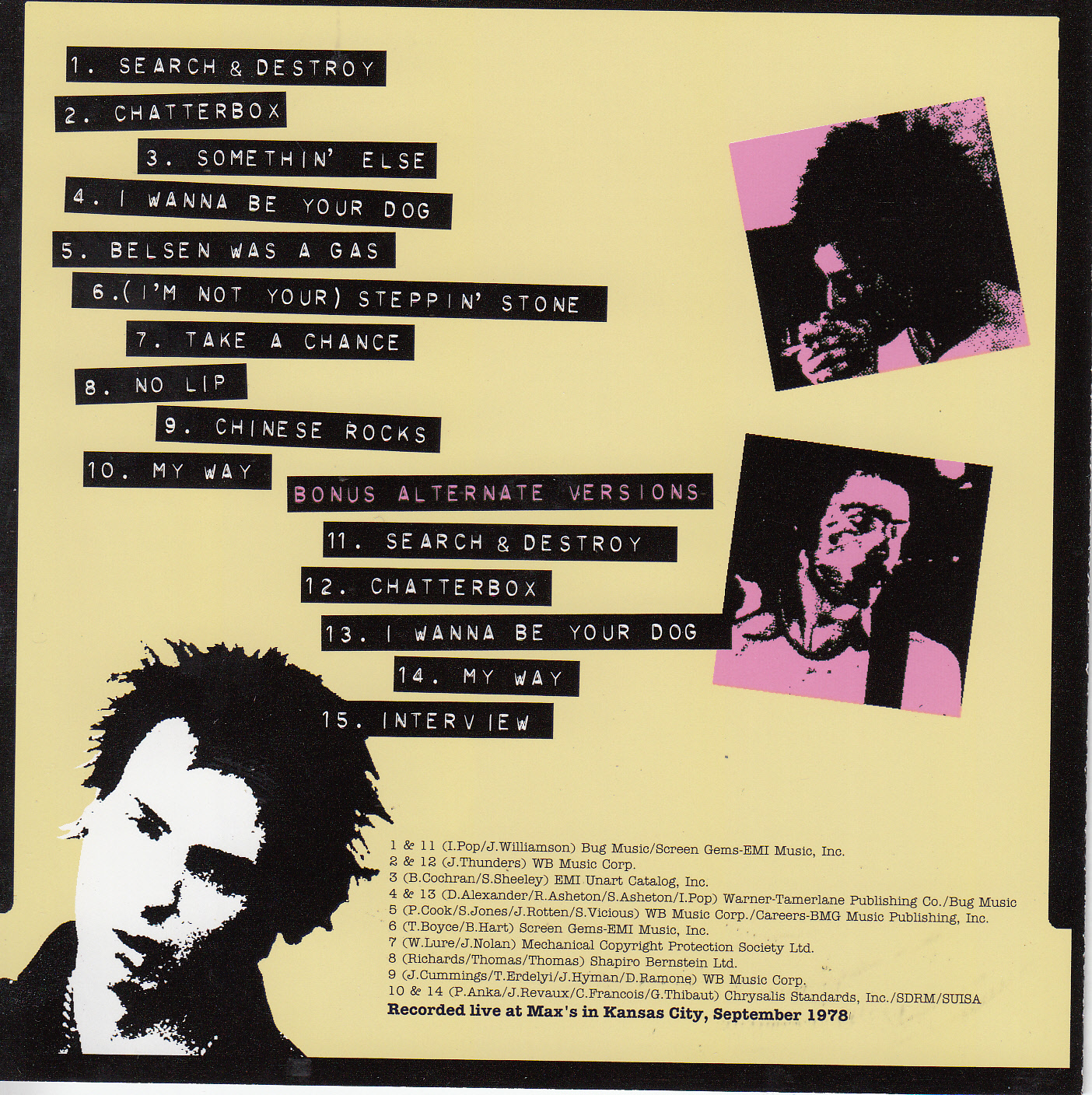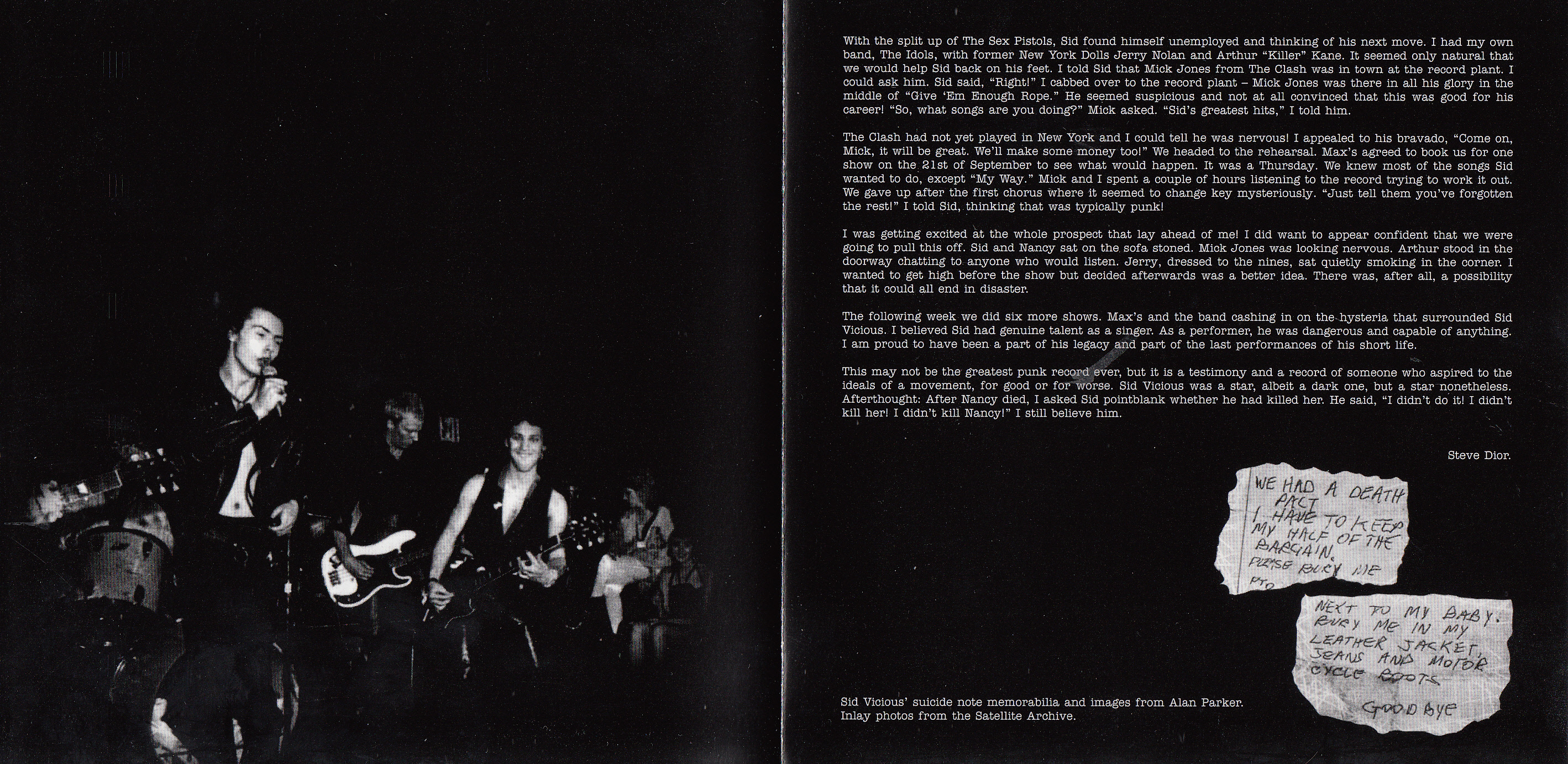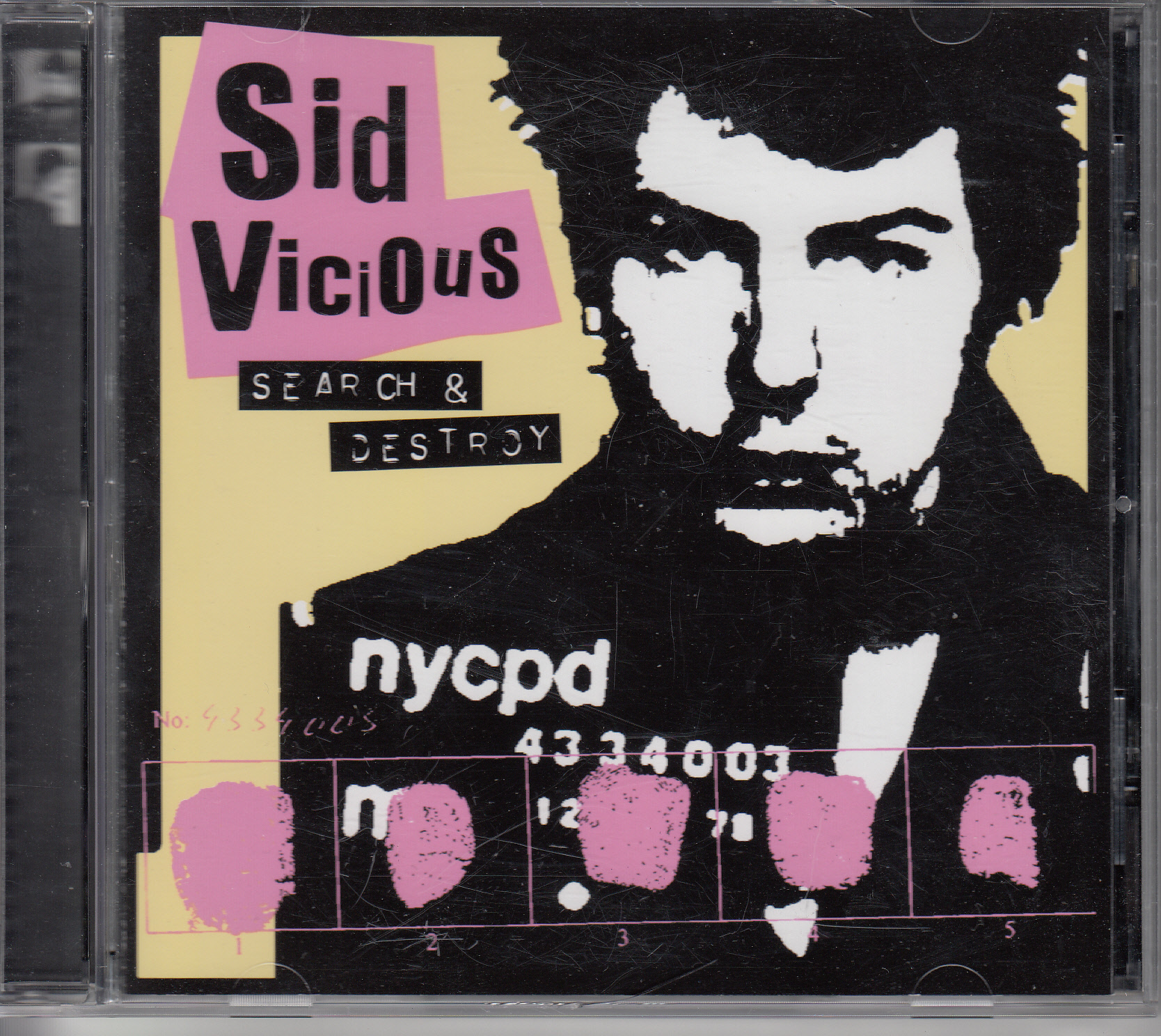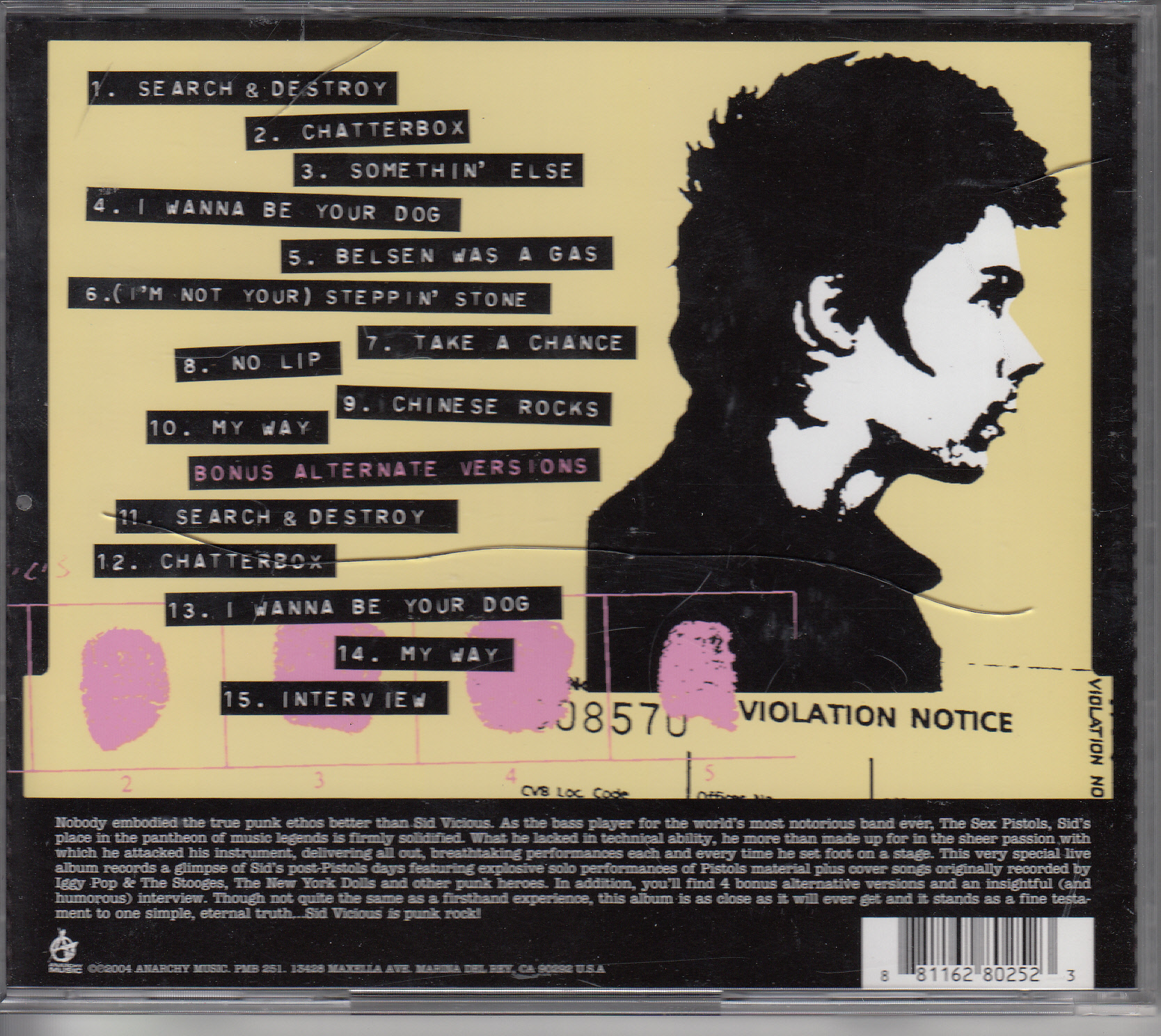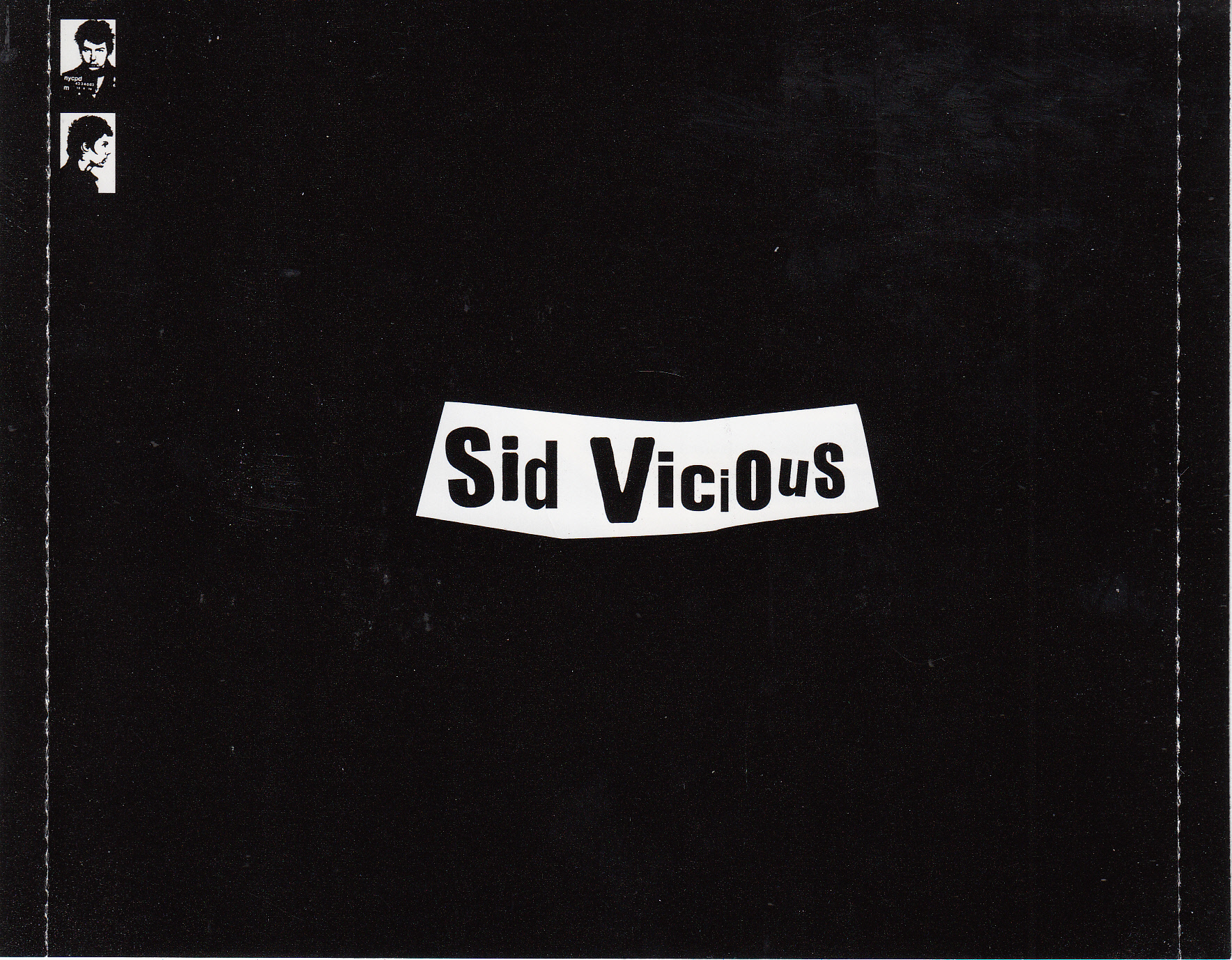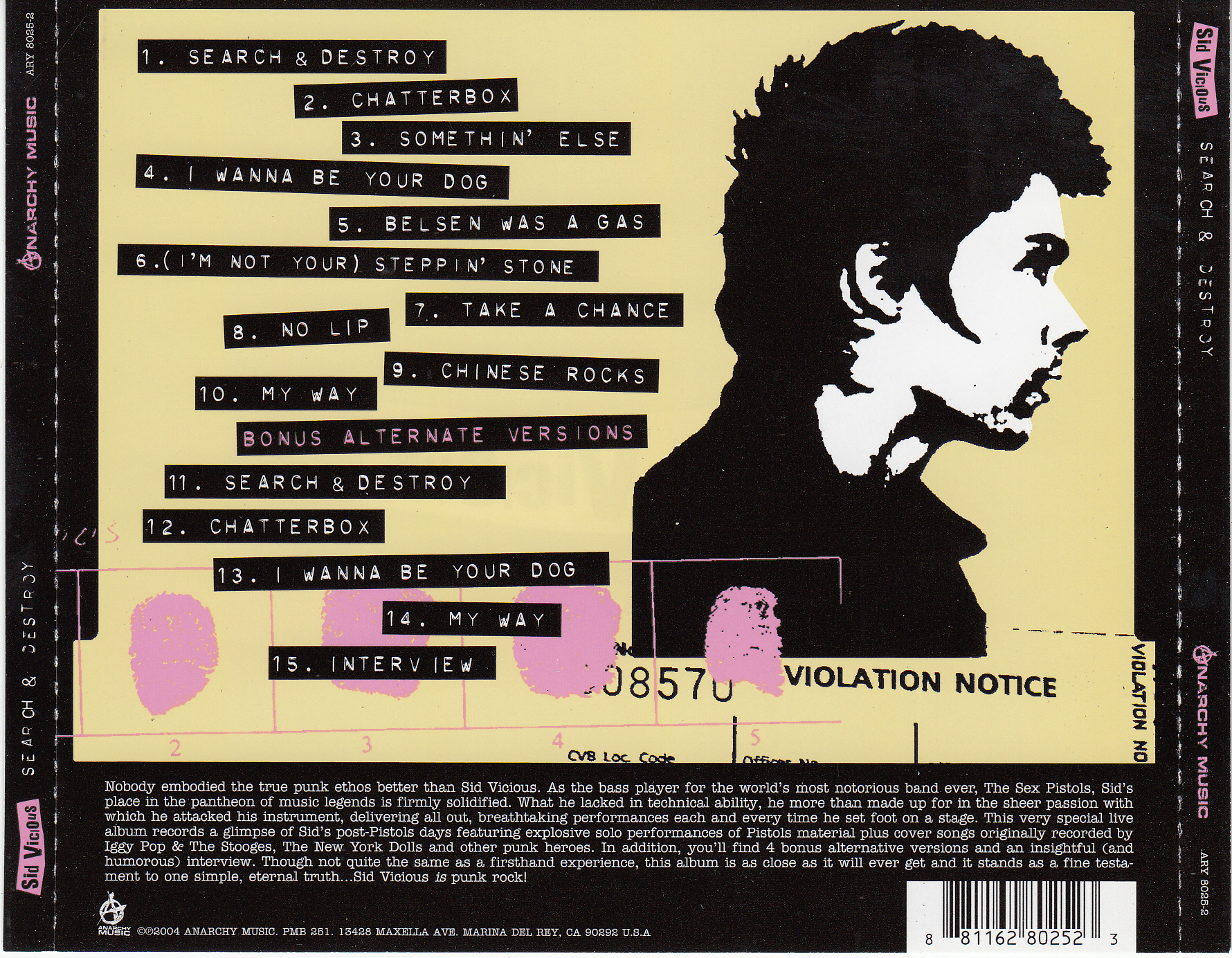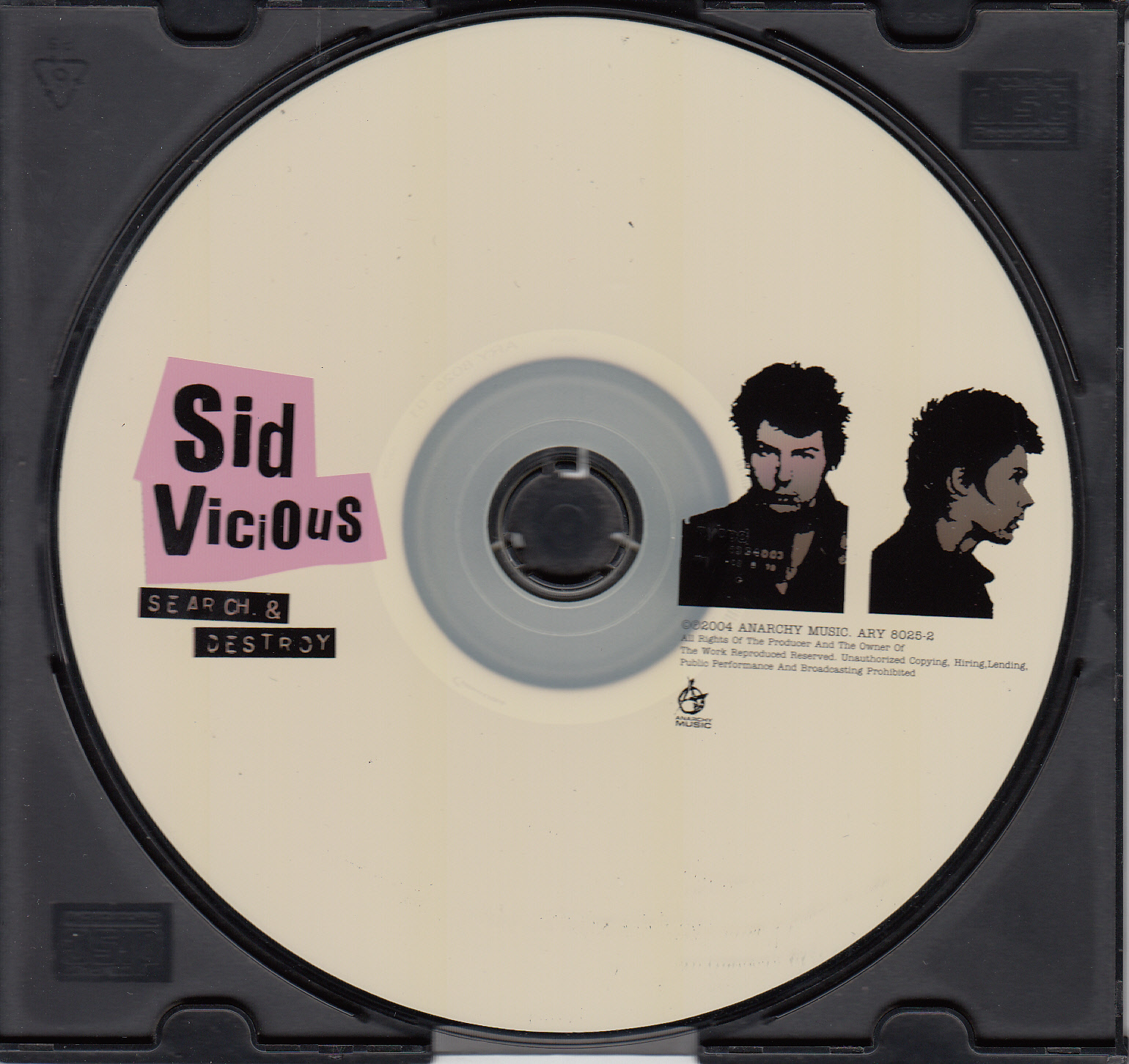 NMTB Player
CD Search