1581

No 1581 Music Box Mania - Music Box versions of Sex Pistols Never Mind the Bollocks. (USA).

Recording Label: Roma Music Group.
Running Time: 43mins 40secs.
Year: 2017

ISMN: 889326441069
Recording Company Code: ?
Quality: 10
This is a very strange version of Never Mind the Bollocks the tracks play to Music box music. Very strange with very basic artwork. Well done to me for lasting one and half tracks before turning it off.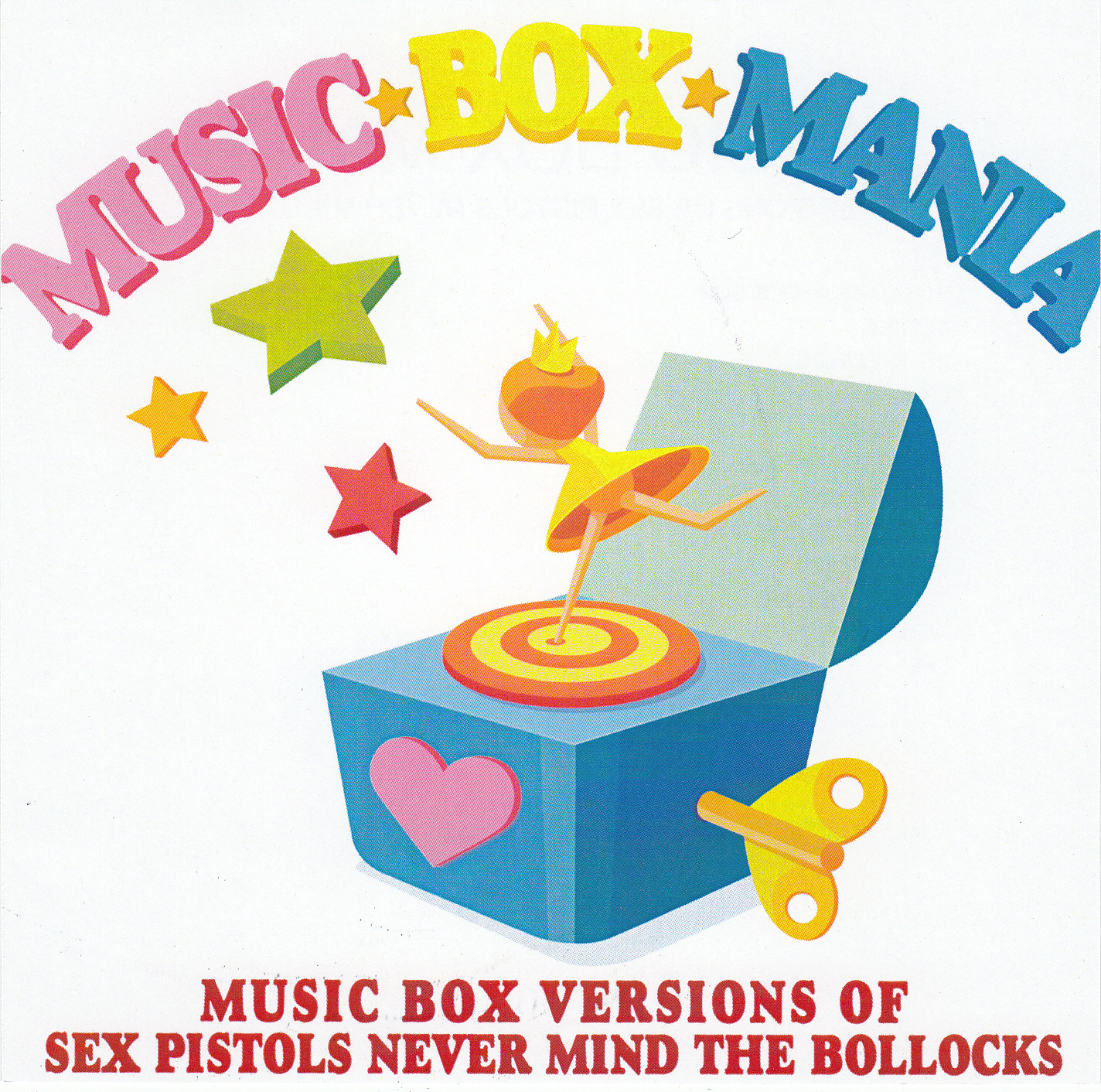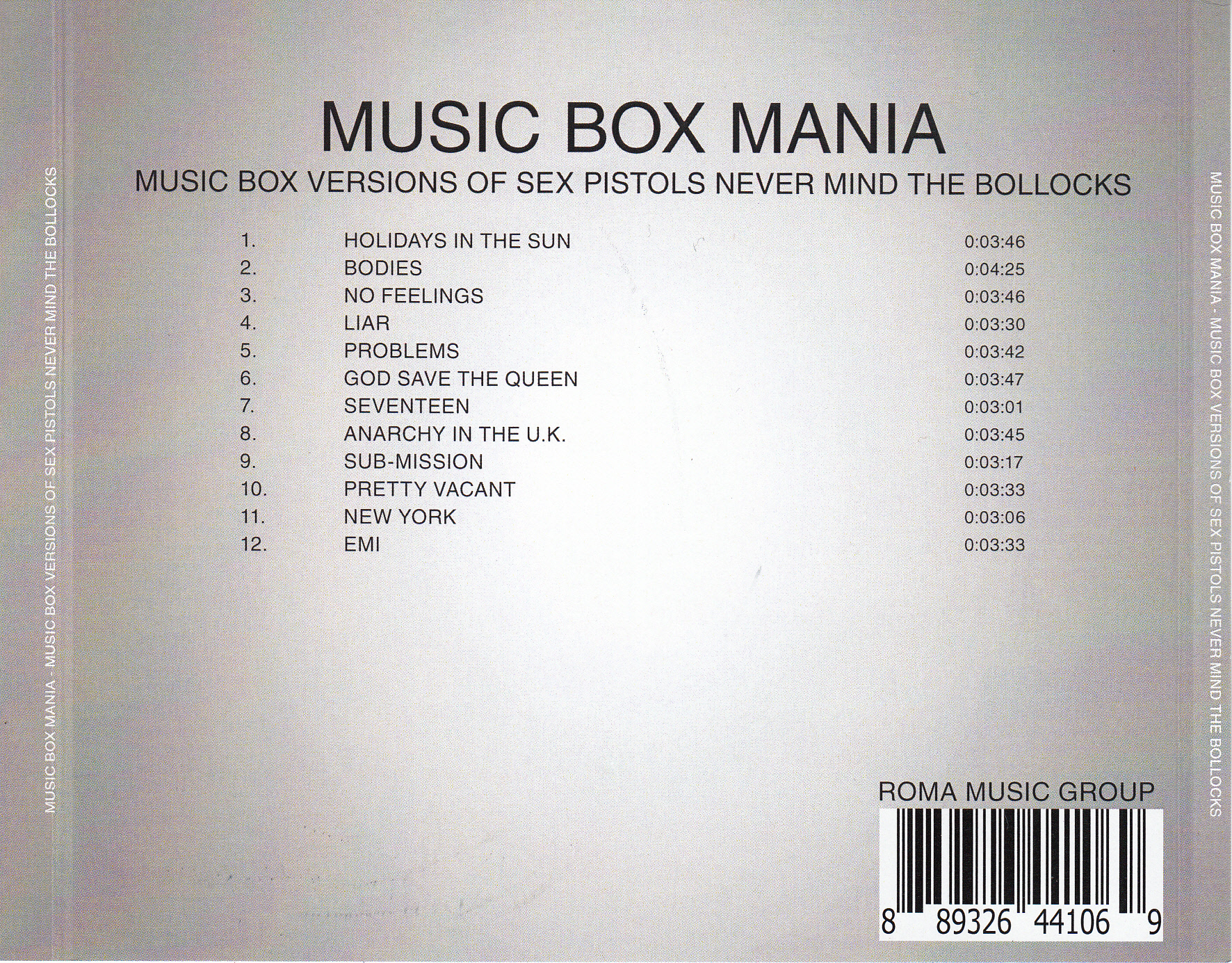 Track Names.
1.Holidays in the Sun.
2. Bodies.
3. NFeelings.
4. Liar.
5. Problems.
6. God save the Queen.
7. Seventeen.
8. Anarchy in the UK.
9. Sub-mission.
9. Pretty Vacant.
11. New York.
12. EMI.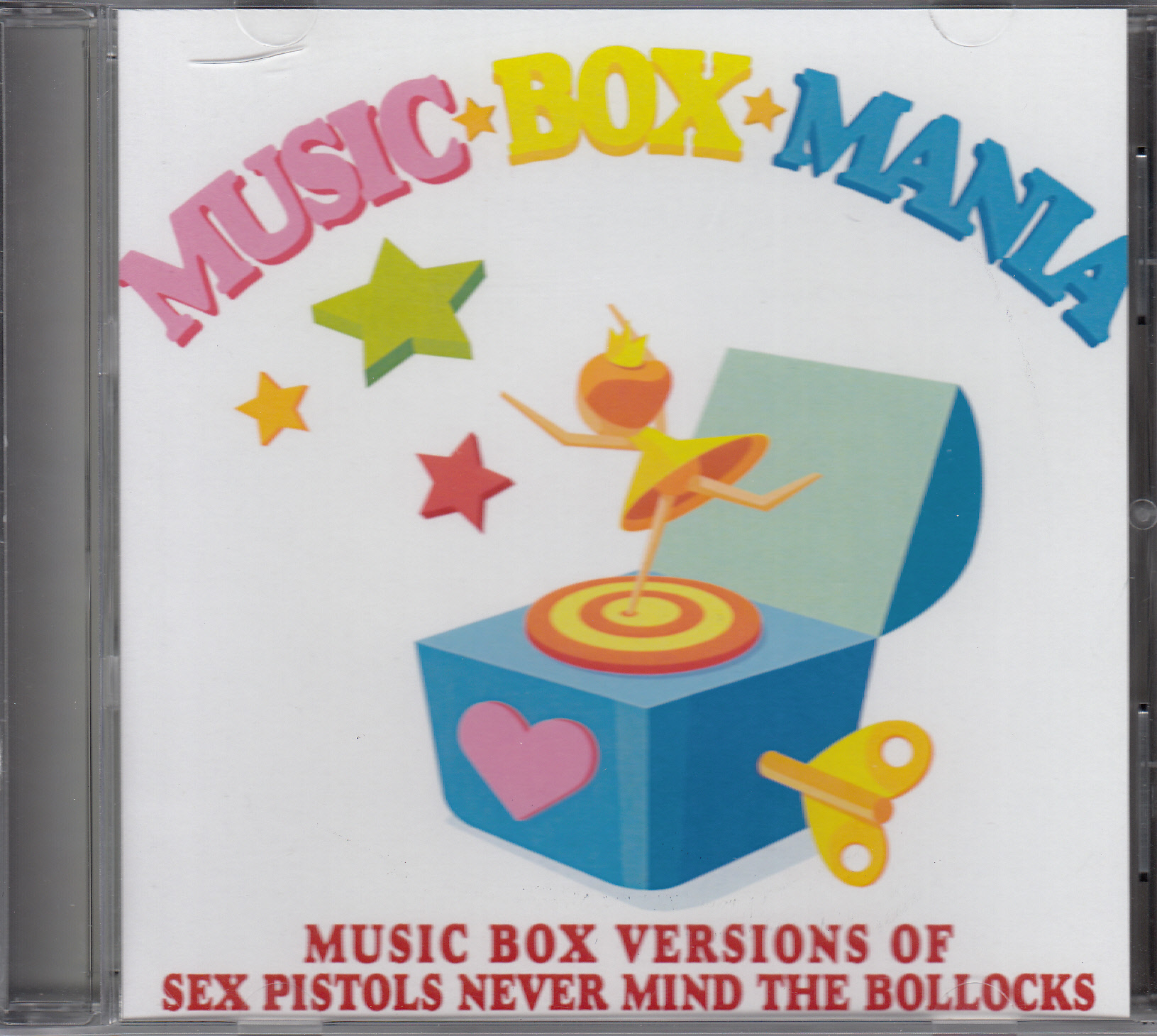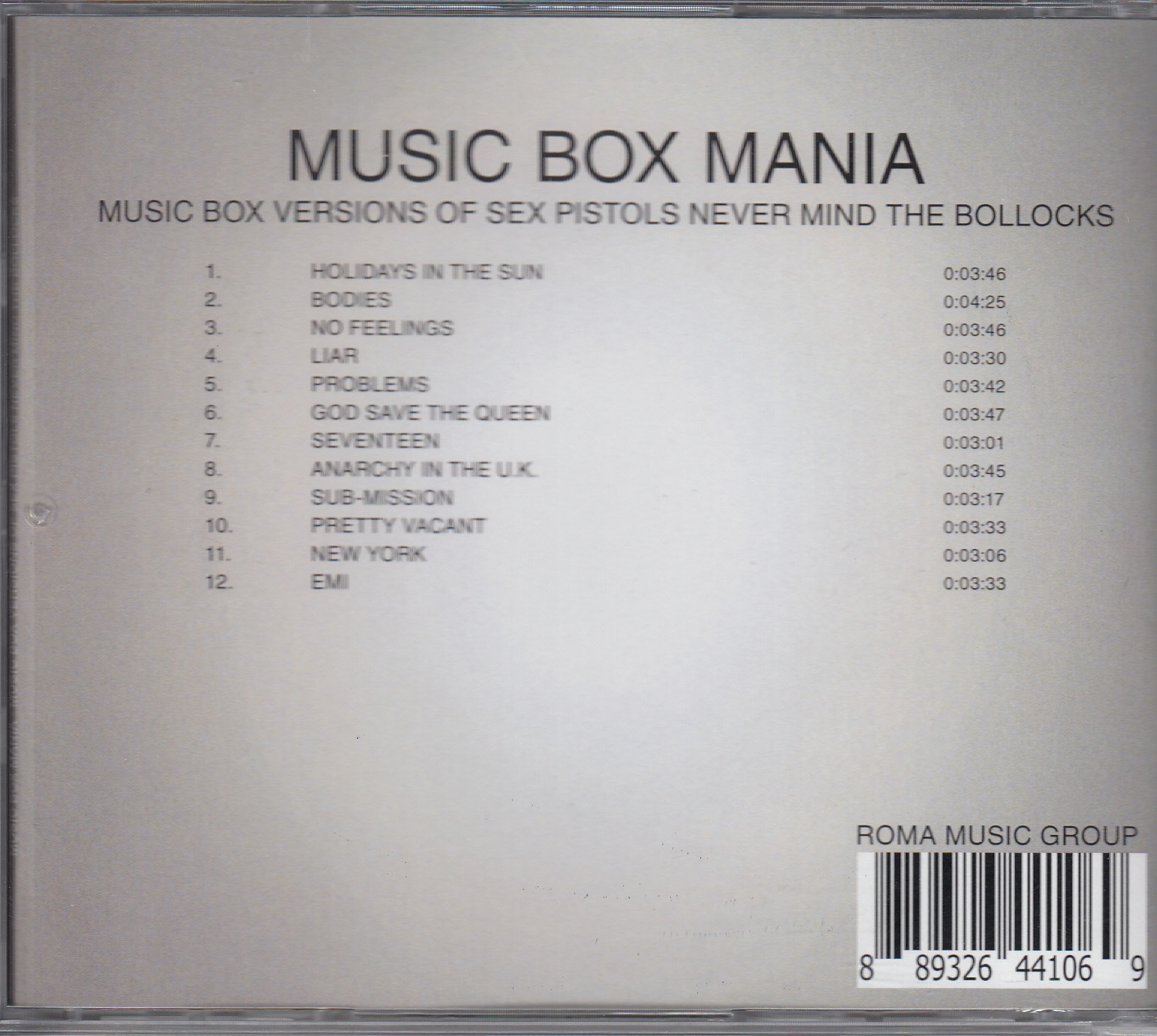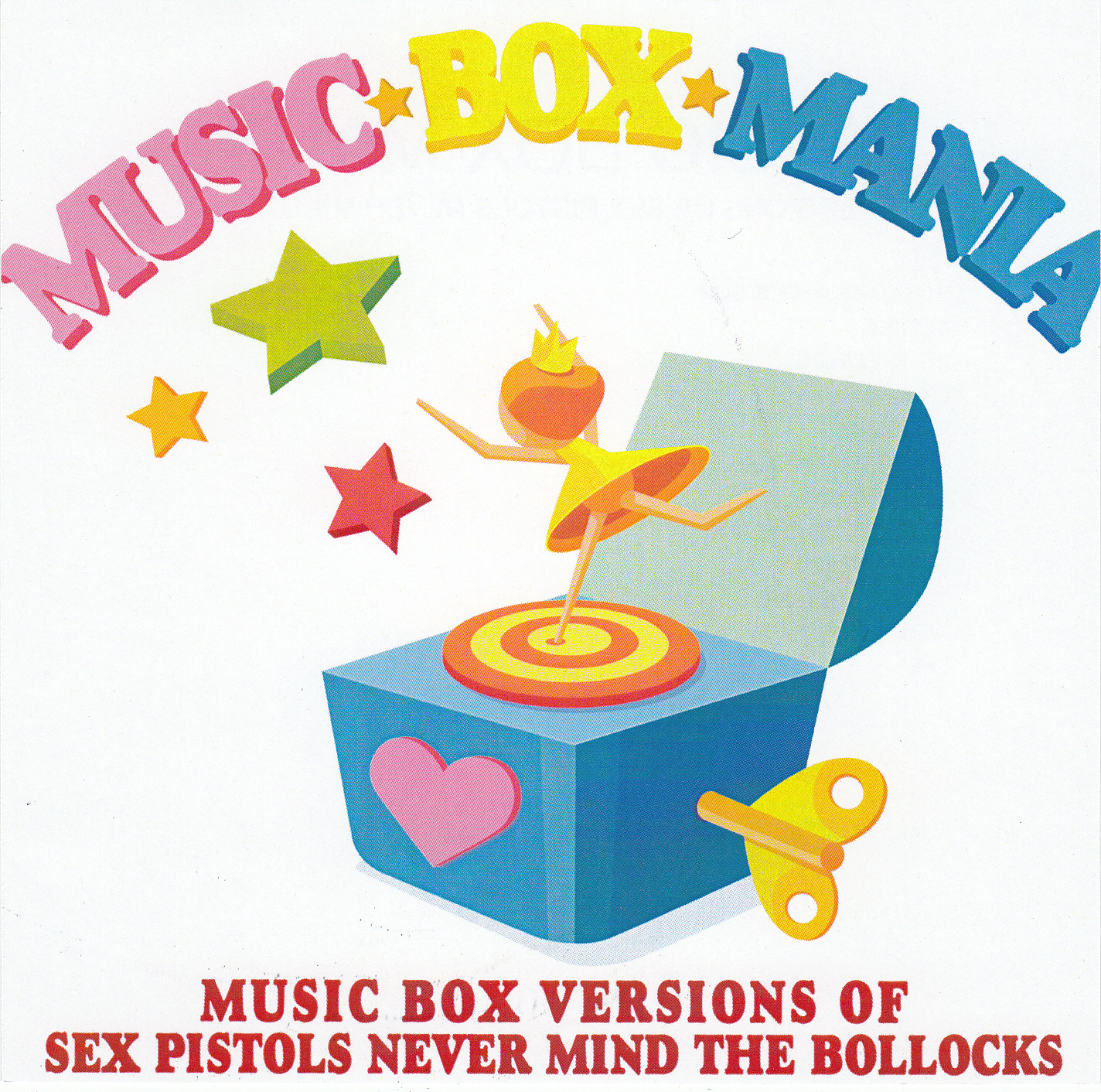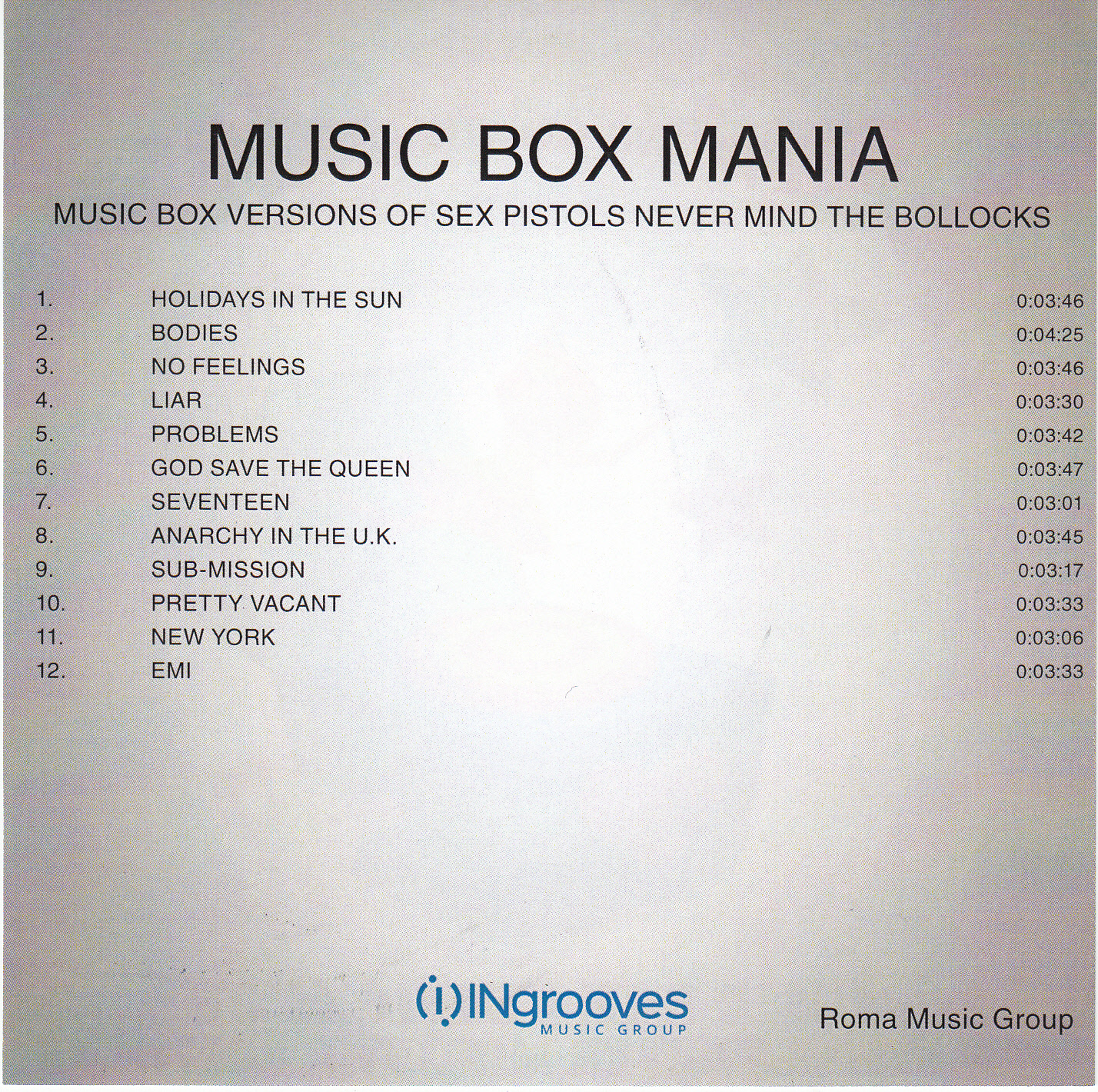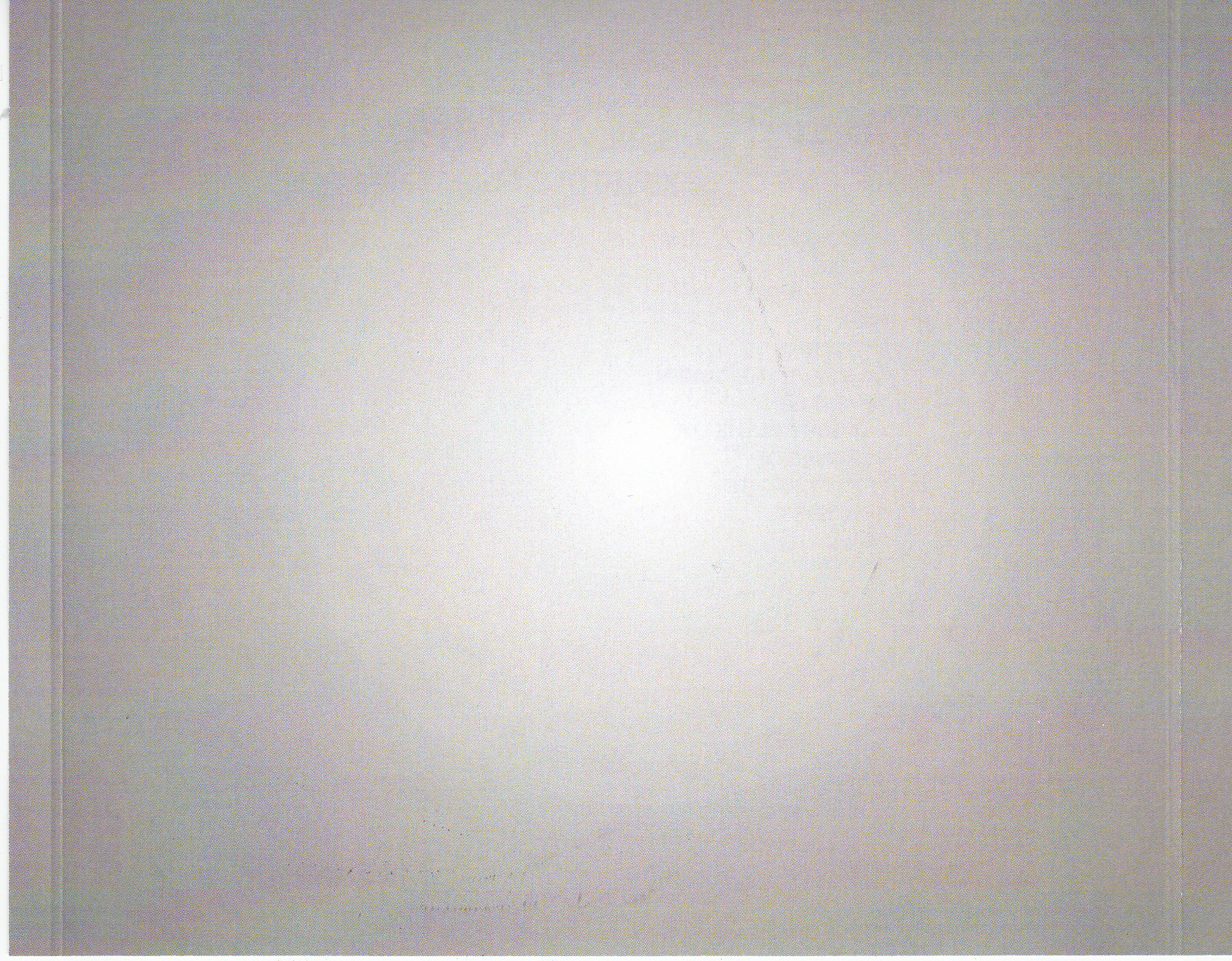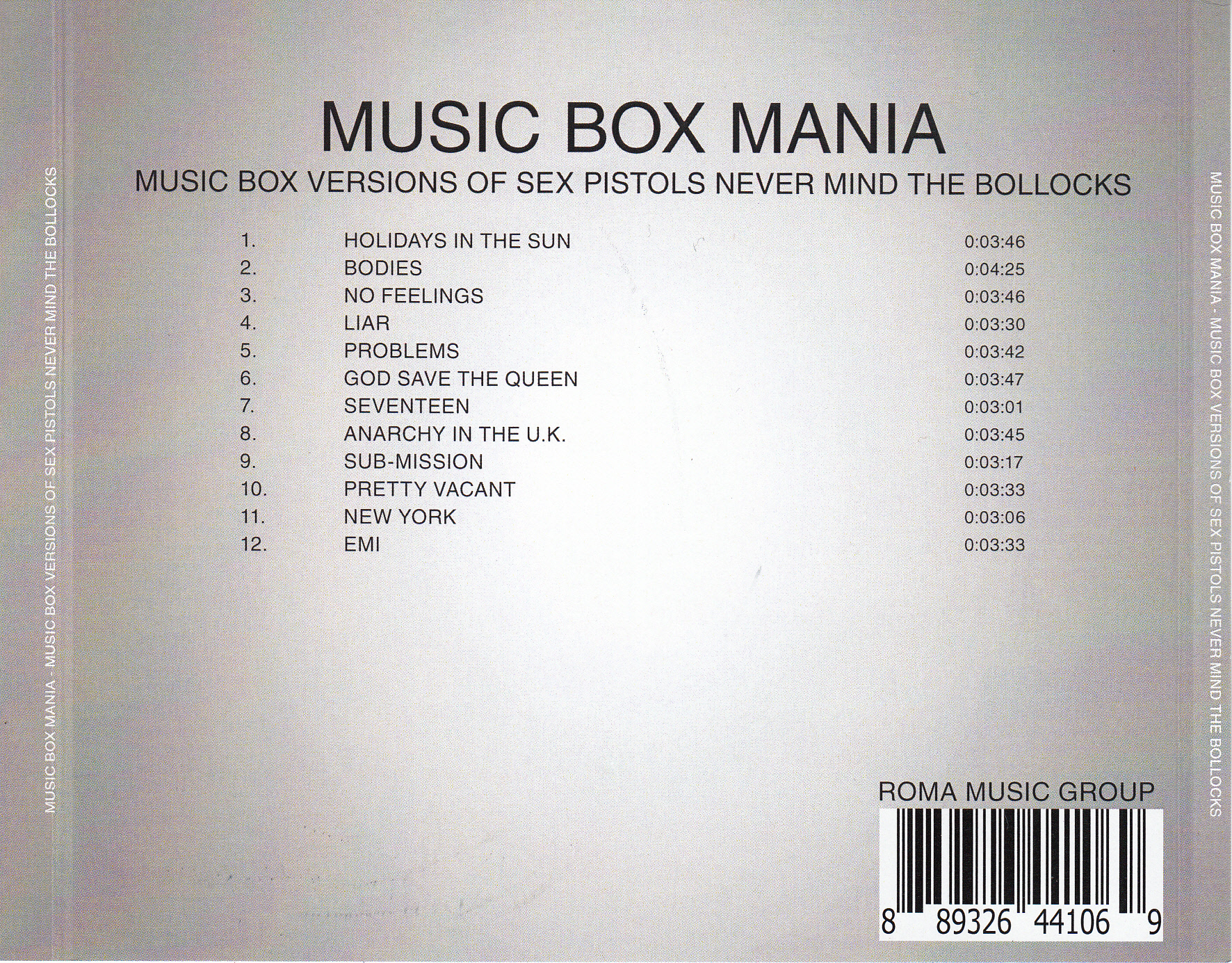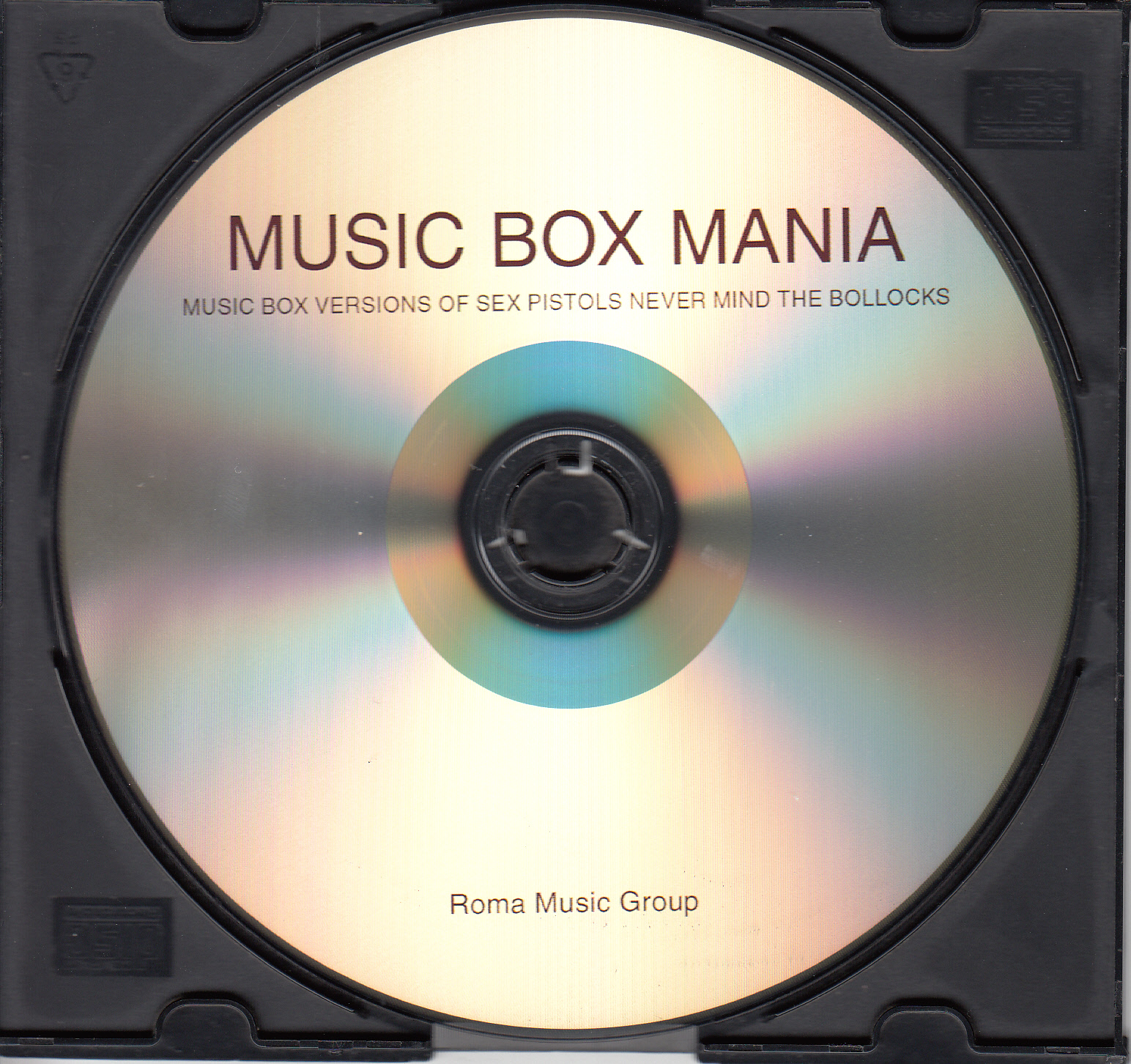 NMTB Player
CD Search