1568

No 1568 4Play Hits - Sunfly Karaoke.

Recording Label: Sunfly Karaoke
Running Time: 15mins 25secs.
Year: 2011

ISMN: ?
Recording Company Code: SF4P029
Quality: 10
This is a 4 track CD from a company called Sunfly Karaoke it can only play on Karaoke machines it comes with basic cardboard sleeve artwork. It has 3 Pistols tracks and one Sid track. This is a CG+G disc.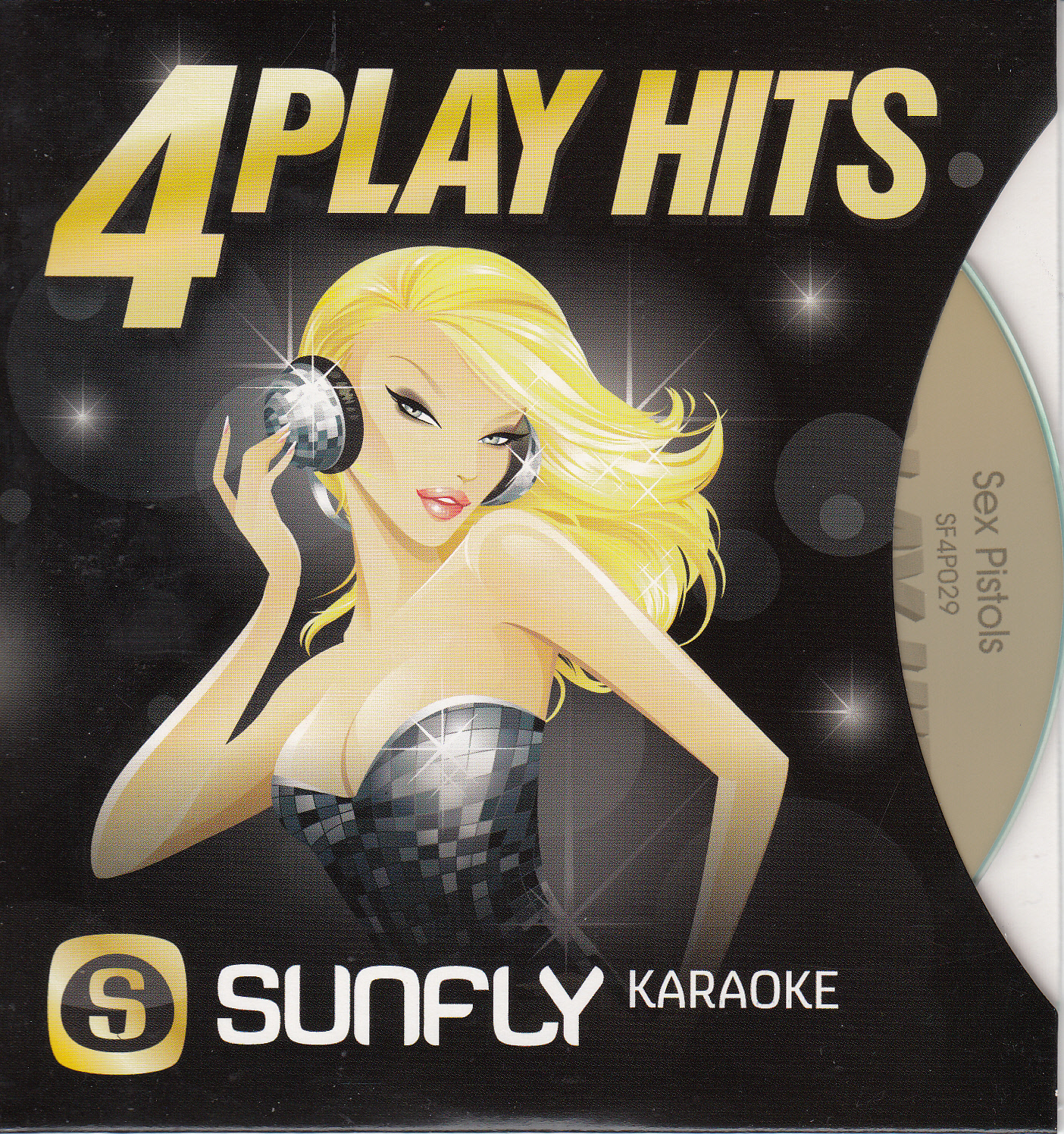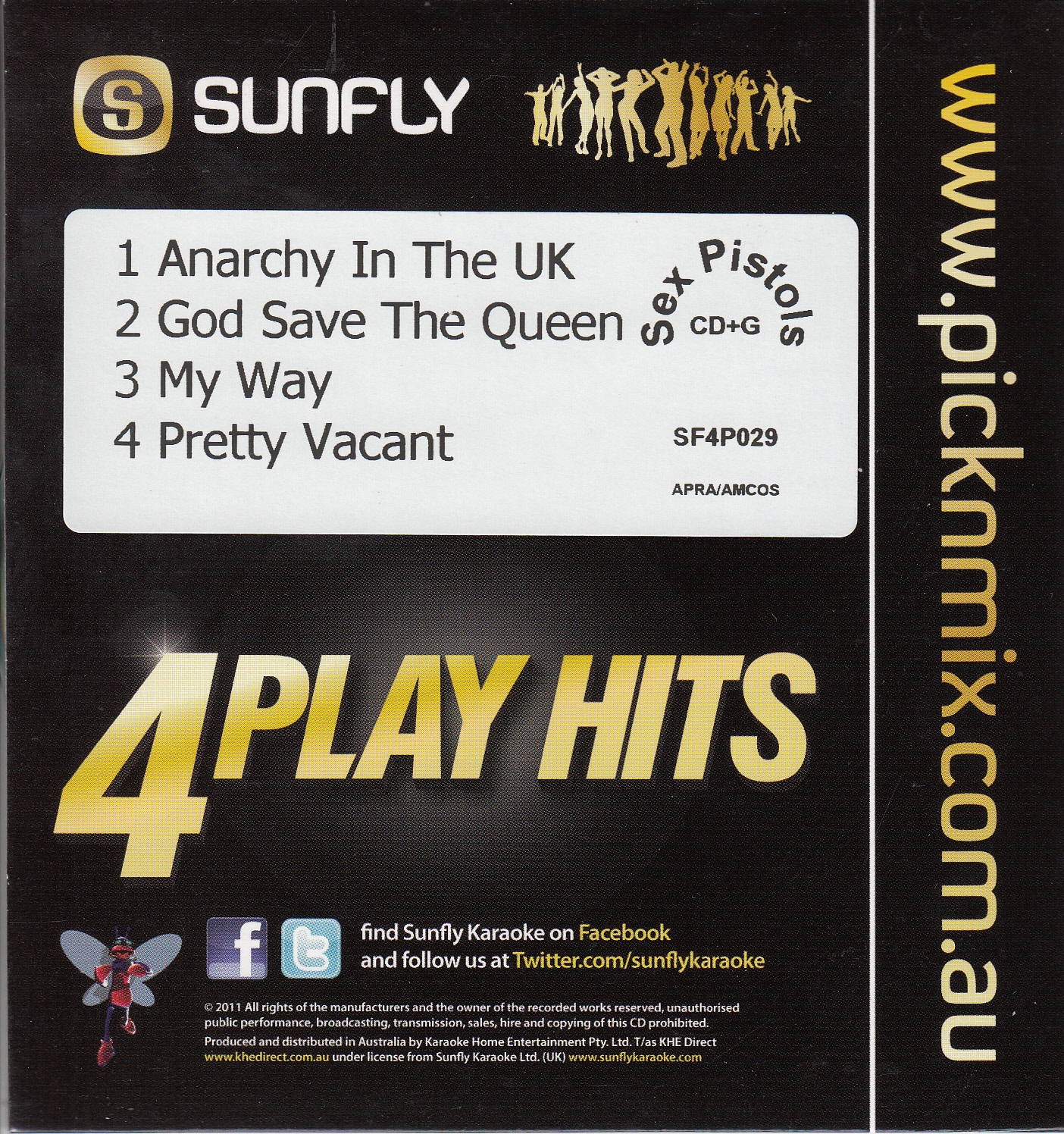 Track Names:.
1. Anarchy in the UK.
2. God Save the Queen.
3. My Way.
4. Pretty Vacant.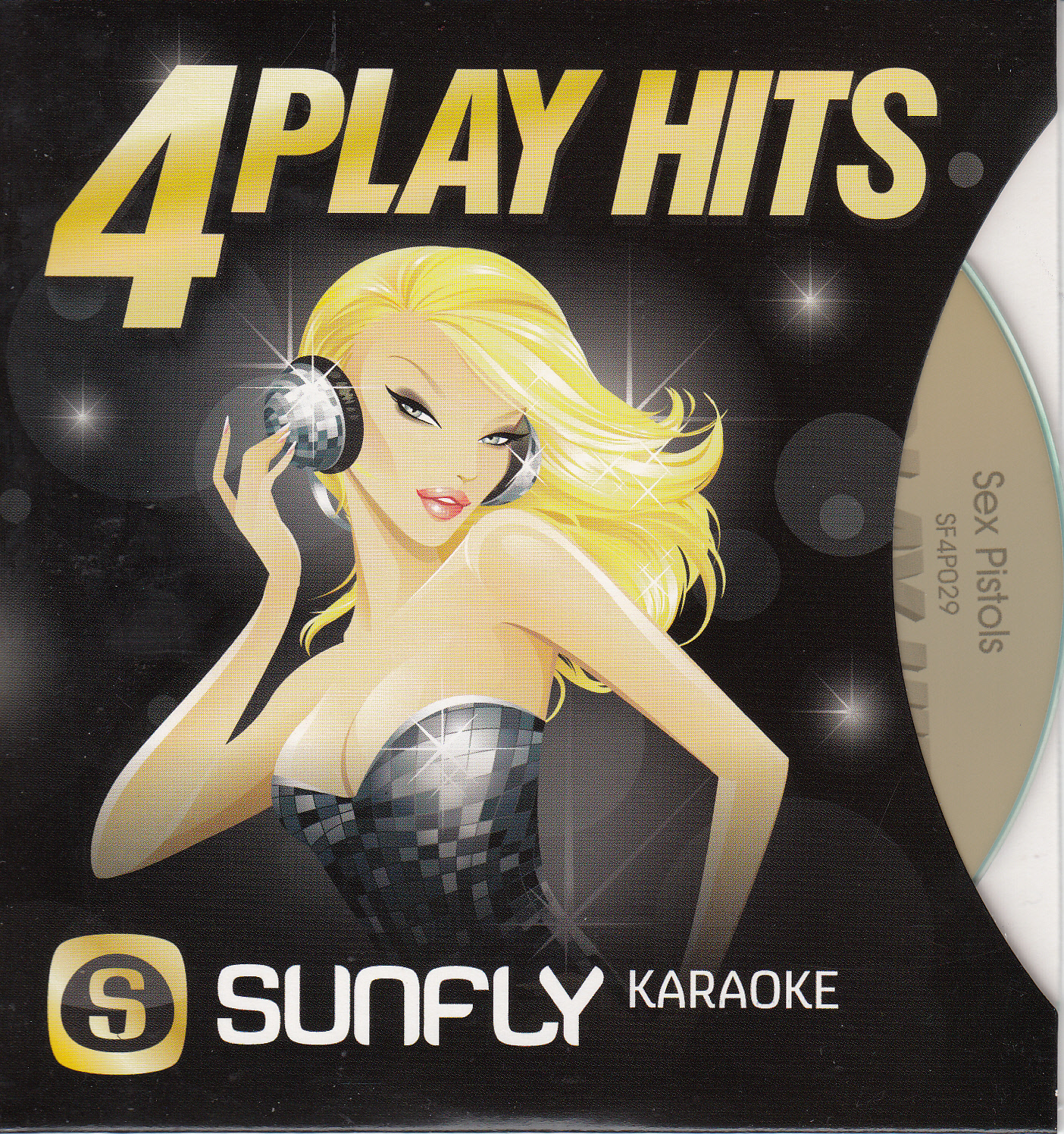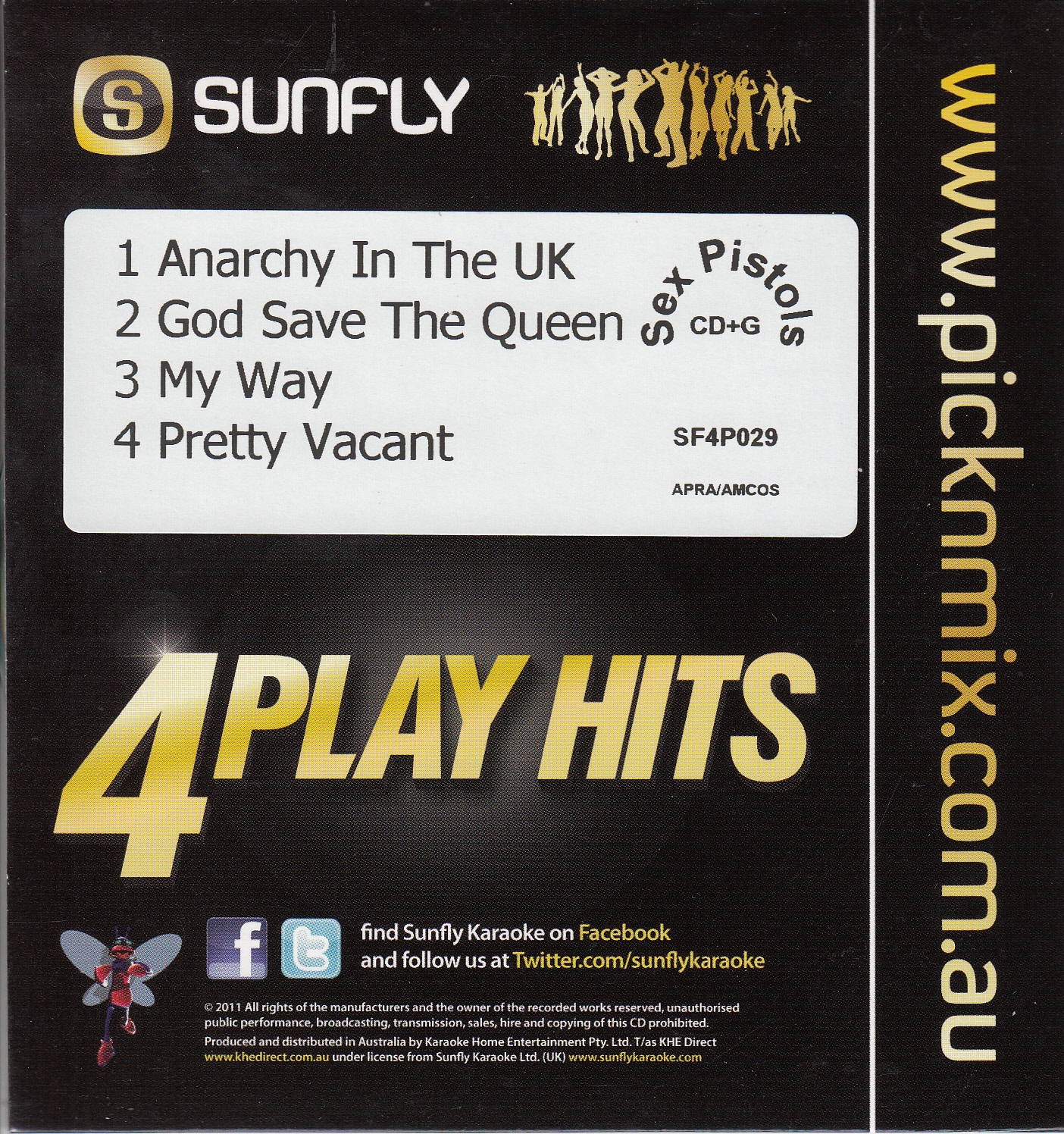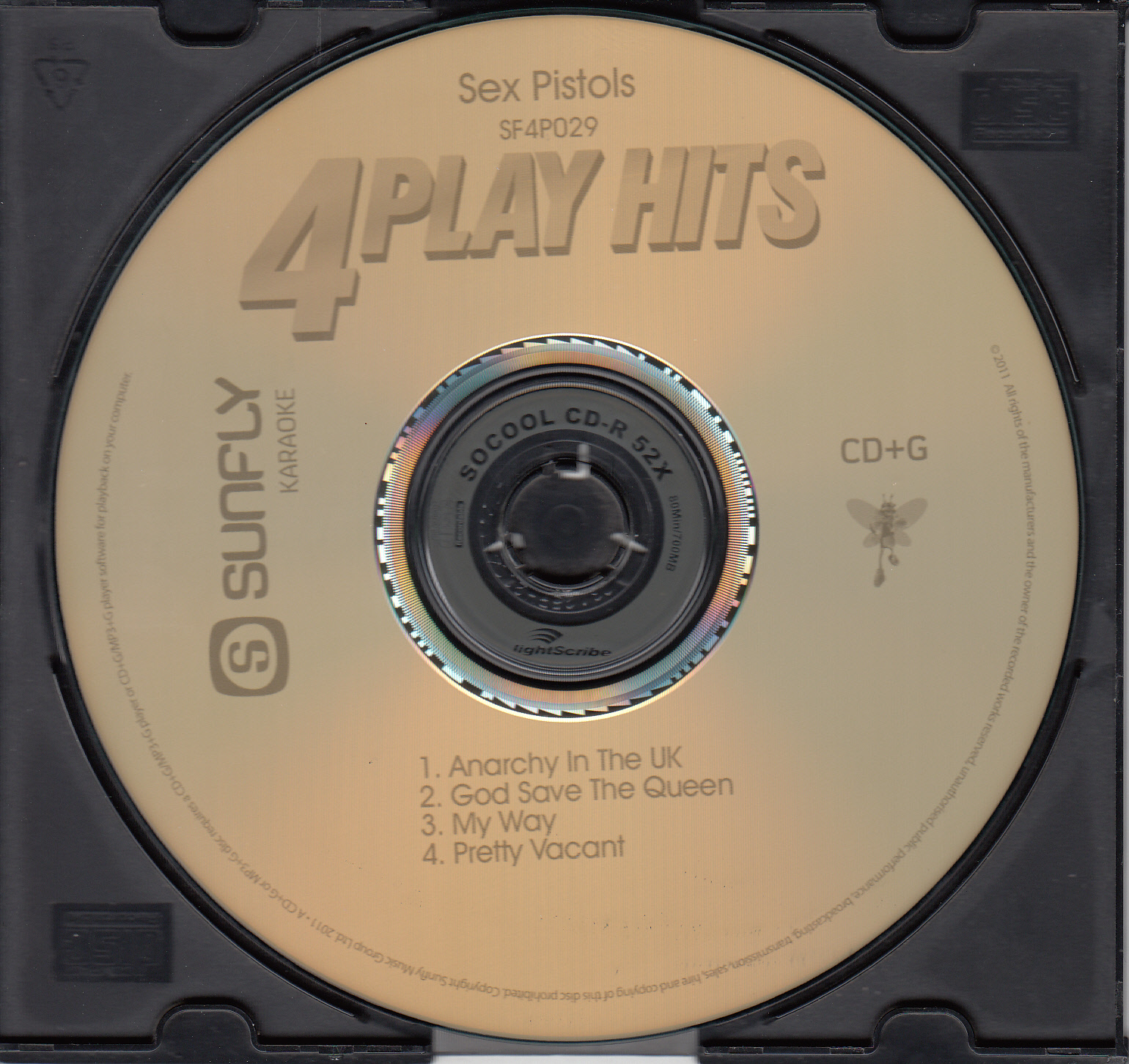 NMTB Player
CD Search