1553

No 1553 The Goodman Sessions 1976 - 1977.

Recording Label: ?
Running Time: 74mins 35 secs.
Year: ?

ISMN: ?
Recording Company Code: ?
Quality: 10
This is a collection of the Goodman sessons the 1st session was recorded at the Denmark Street rehearsal room in July 1976 with the overdubes added at Riverside studios and mixed at Decibel Studios. The 2nd session was recorded at Wessex Studios in October 1976 and the 3rd session was recorded at Gooseberry studios in January 1977 and then mixed at Eden. These recordings were the last to feature Glen Matlock apart from the build up to the recording of NMTB. This comes with good artwork in a wrap around sleeve in a plastic case. This is a high quality CD from Andy Brooksbank thanks Andy.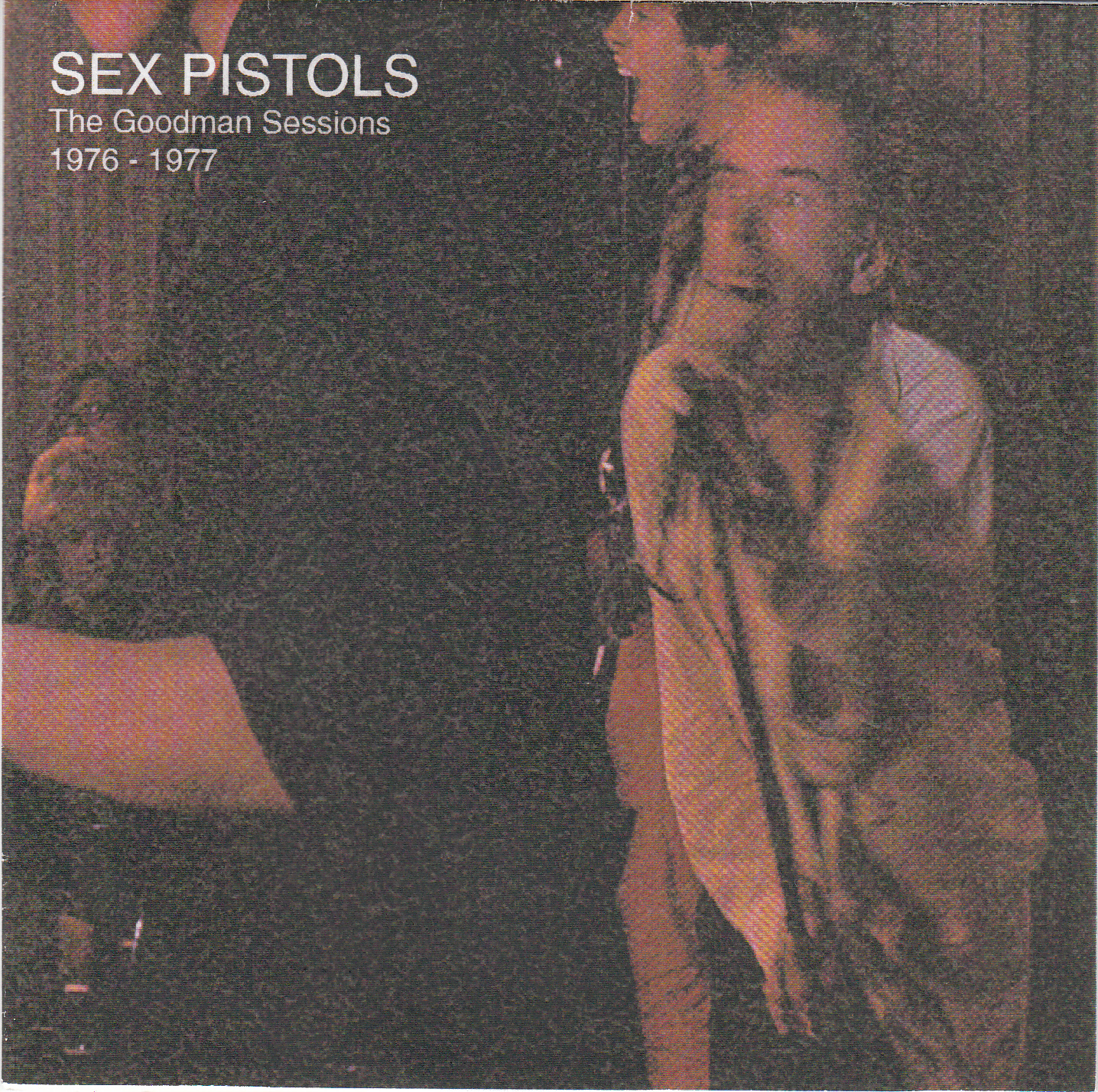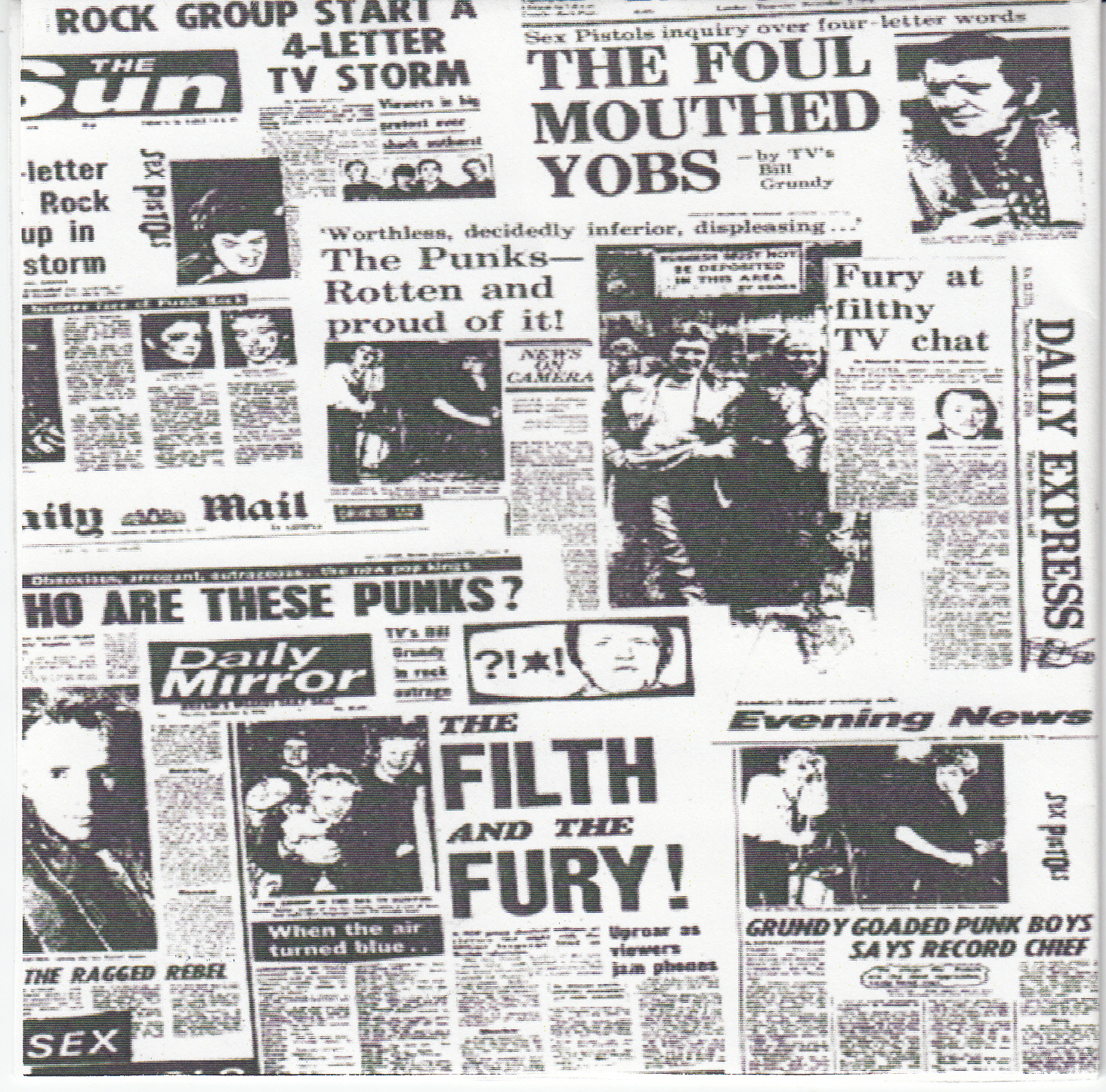 Track Nmaes:
Session One:
Denmark Street Rehearsal Room July 1976.
1. Pretty Vacant.
2. Seventeen.
3. Satellite.
4. No Feelings.
5. I Wanna be me.
6. Submission.
7. Anarchy in the UK.
Session Two:
Wessex Studios October 1976 .
8. Substitute.
9. (Dont you give Me) No Lip.
10. Steppin Stone.
11. Watcha Gonna do about it.
12. No Fun.
13. Through my Eyes.
14. Johnny B. Goode.
15. Roadrunner.
16. Anarchy in the UK.
Session Three:
Gooseberry Studios January 1977
17. God Save the Queen.
18. Problems.
19. Pretty Vacant.
20 Liar.
21. EMI.
22. New York.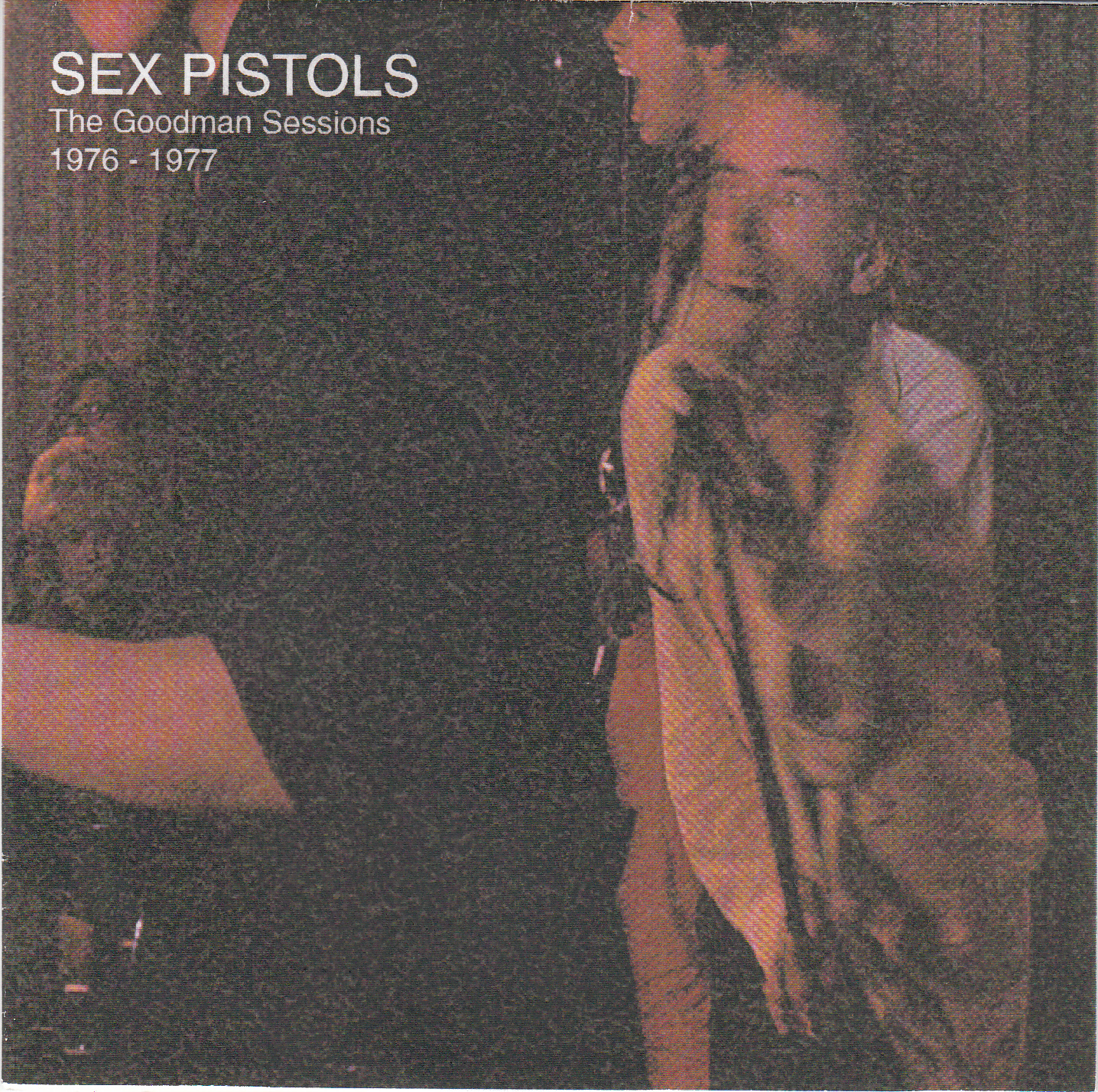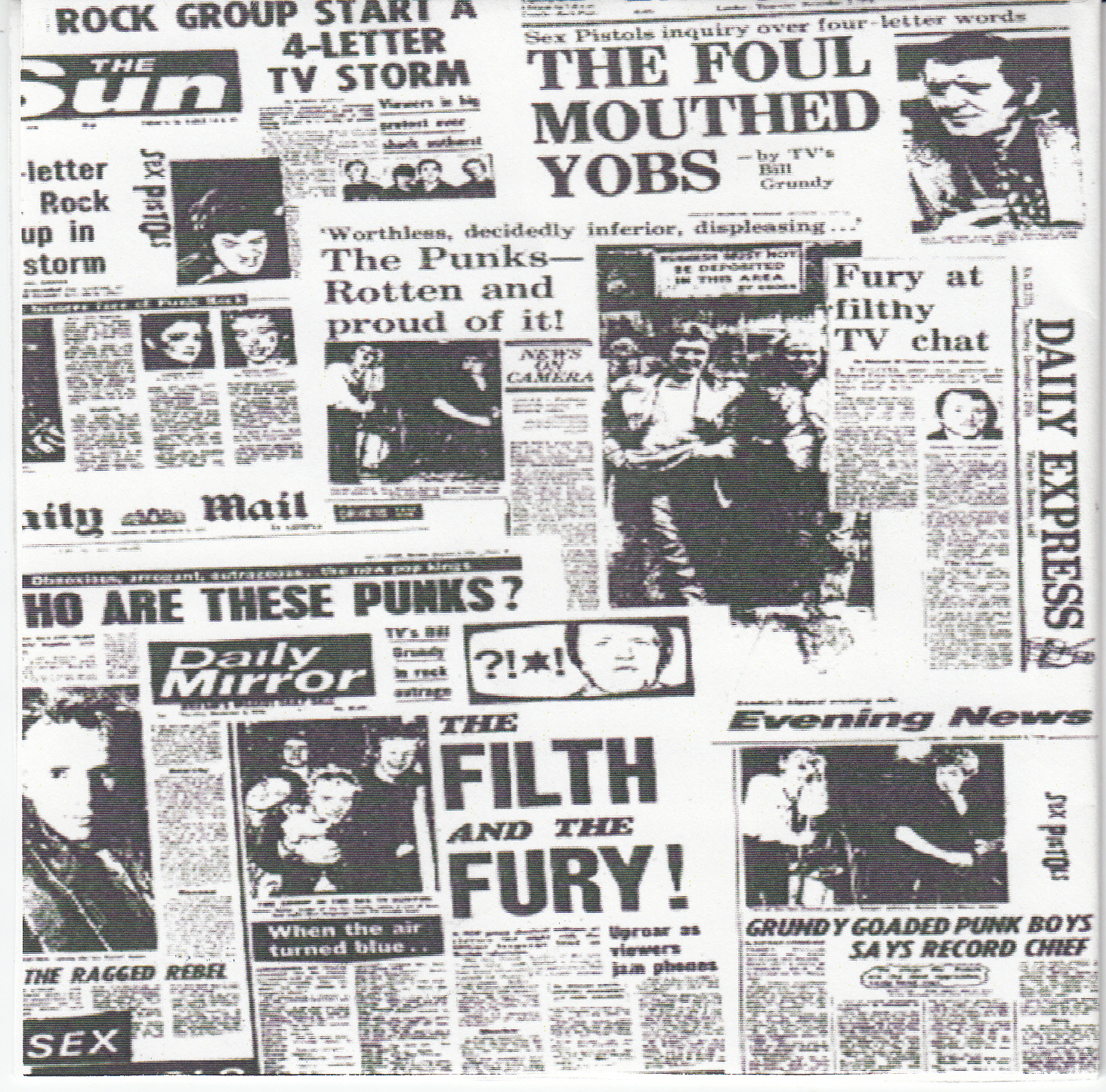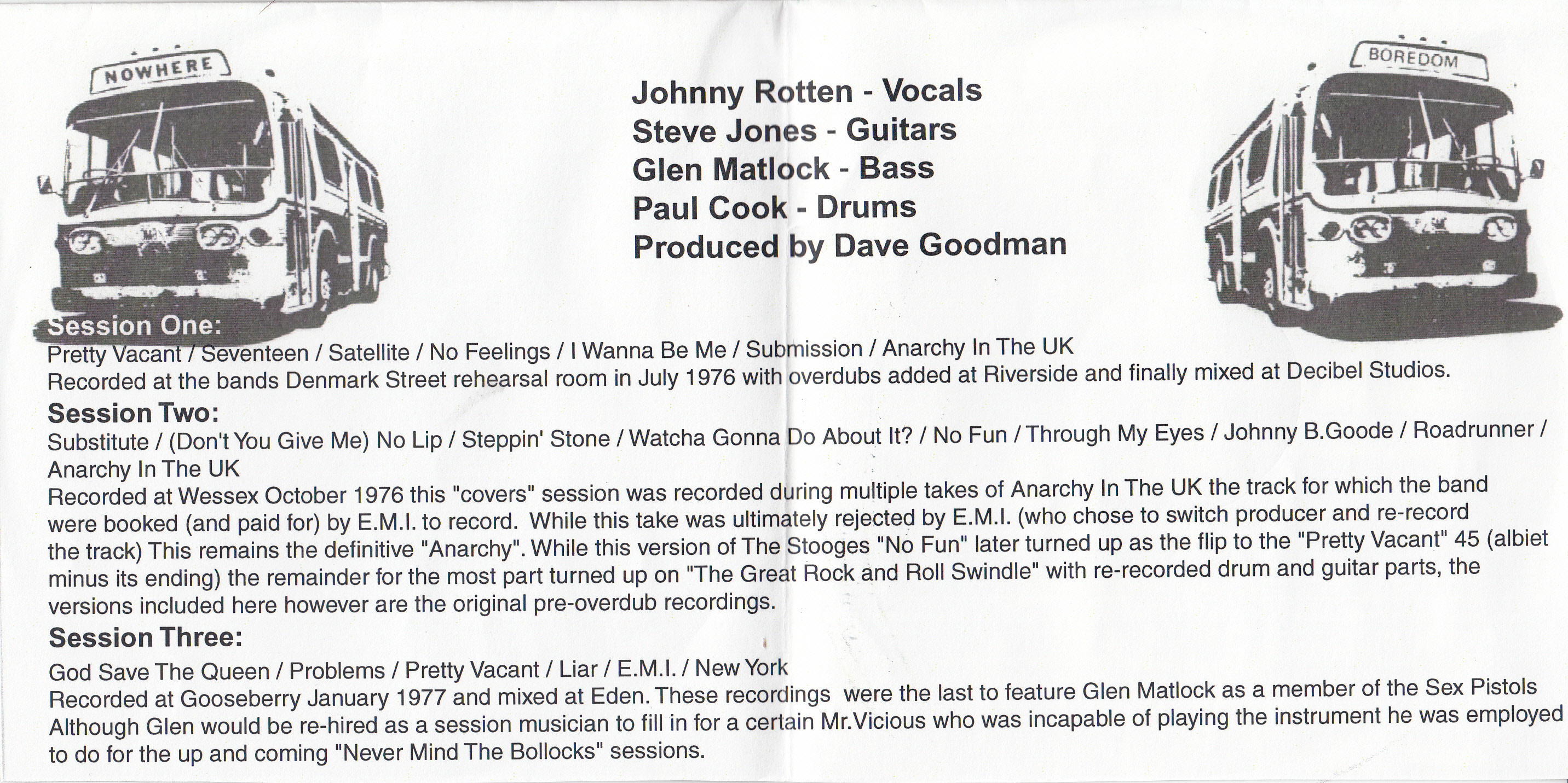 NMTB Player
CD Search