594

No 494 Sid Sings.

Recording Label: Virgin/Toshiba/EMI.
Running Time: 28mins 30secs.
Year: ?

ISMN: 4988006686342
Recording Company Code: VJCP-23186
Quality: 7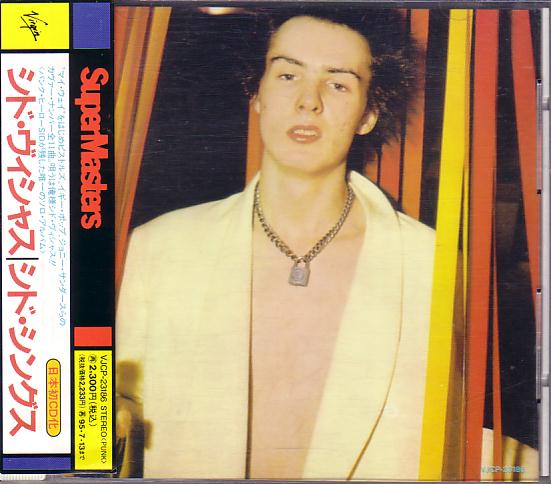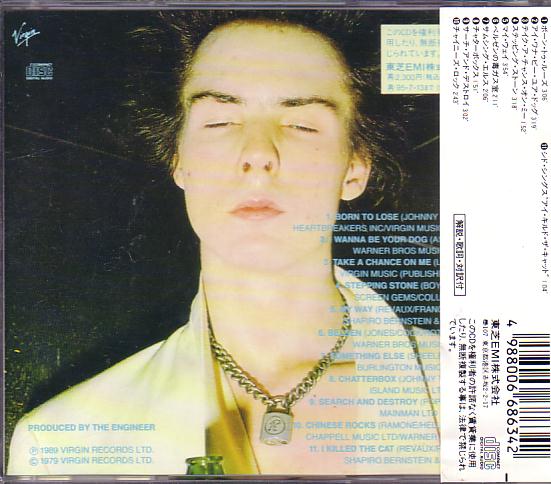 This is a solo gig from Sid Vicious from an unknown location. it comes with a 20 page Jap/Eng booklet. and very high quality artwork. It is from the Supermasters series. This comes with an OBI.
Track Names:

1. Born to Loose.

2. I Wanna be your dog.

3. Take a chance on Me.

4. Stepping Stone.

5. My Way.

6. Belsen.

7. Something Else.

8. Chatterbox.

9. Search and Destroy.

10. Chinese Rocks.

11. I Killed the Cat.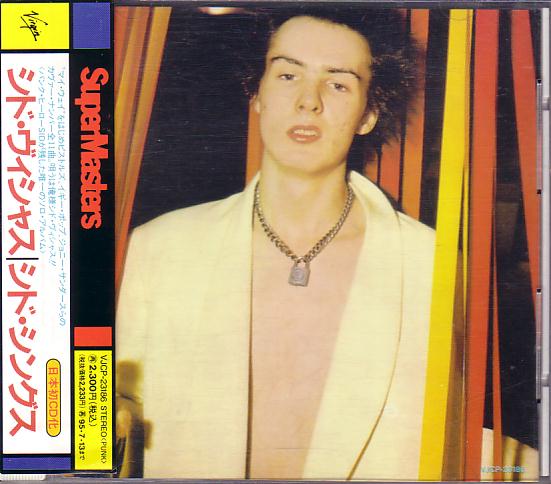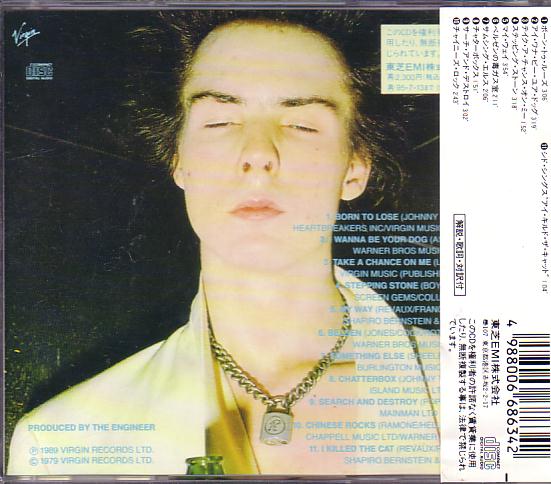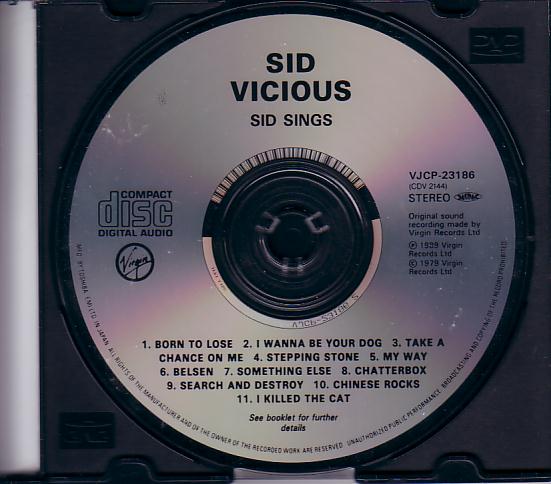 NMTB Player
CD Search