489

No 489 The Roots of the Sex Pistols.

Recording Label: Mojo
Running Time: 62mins 46secs.
Year: 2005

ISMN: ?
Recording Company Code: ?
Quality: 10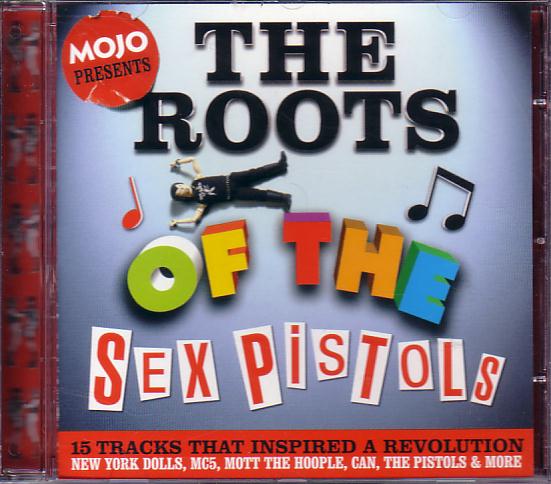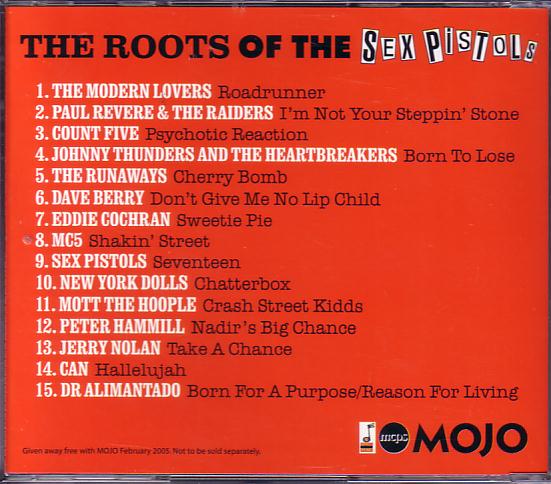 This CD was given away free with the Febuary 2005 issue of the music magazine MOJO it has a collection of tracks that underlined the fact that the Sex Pistols succeeded in reaffirming the direct power of rock'n'roll and its basic precepts of rebellion incitemant and ultimately, freedom. This comes with great artwork and a 2 page booklet with information about each track and the band.
Track Names:
1. The Modern Lovers (Roadrunner).
2. Paul Revere & the Raiders (I'm not your steppin' Stone).
3. Count Five (Psychotic reaction).
4. Johnny Thunders and the Hearbreakers (Born to Loose).
5. The Runaways (Cherry Bomb).
6. Dave Berry (Dont Give me no Lip Child).
7. Eddie Cochran (sweetie Pie).
8. MC5 (Shakin Street).
9. Sex Pistols (Seventeen).
10. New York Dolls (Chatterbox).
11. Mott The Hoople (Crash Street Kids).
12. Peter Hammill (Nadir's Big Chance).
13. Jerry Nolan (Take a Chance).
14. Can (Hallelujah).
15. Dr Alimanado (Born with a Purpose/Reason for Living.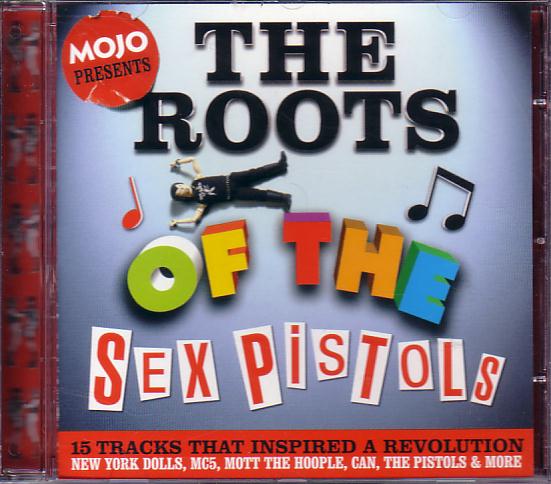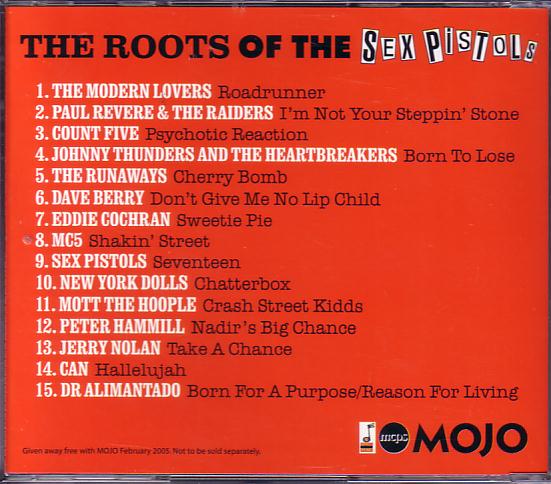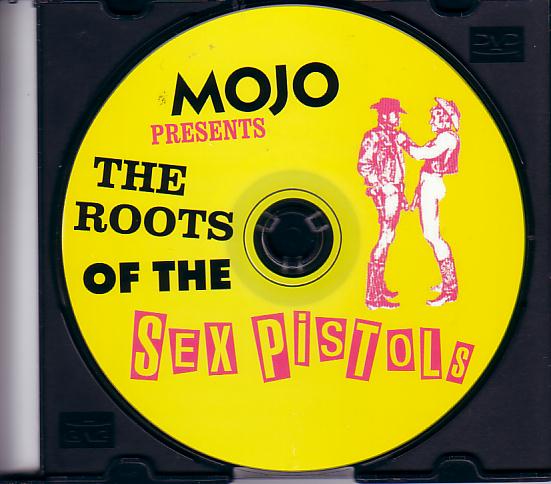 NMTB Player
CD Search